The art of truffle hunting has historic roots in Greece and throughout Europe. It is one of the world's wonderful delicacies that is the perfect addition to a beautifully prepared meal.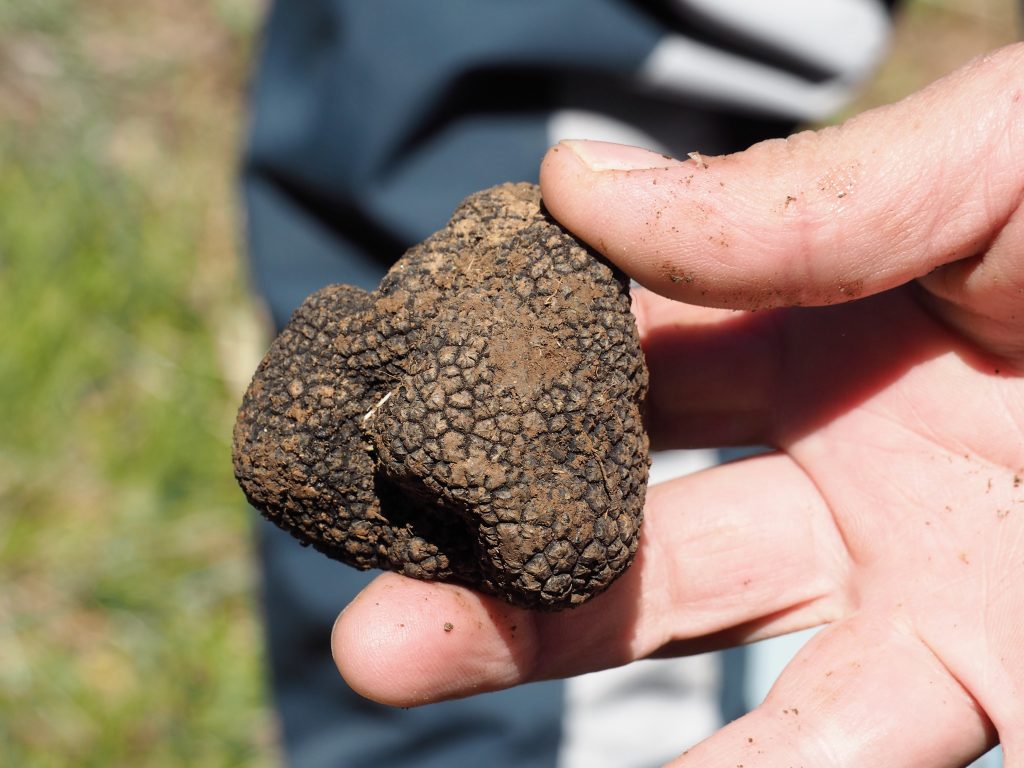 Truffle Hunting Then and Now 
During the Renaissance, truffles gained significant popularity in the Parisian markets. Considered a delicacy, they were only served on the dinner tables of great nobles.
Today, the actual cultivation of truffles follows a long eluded technique. They are a key ingredient in award-winning dishes and at Michelin starred restaurants across the continent.
The Secret of Truffle Hunting in Greece 
Greece is one of the few countries in the world that is highly ranked for edible truffles. We sat down with Katerina Nola, founding member of Troufa Club, to get a glimpse into the art of truffle hunting in Greece.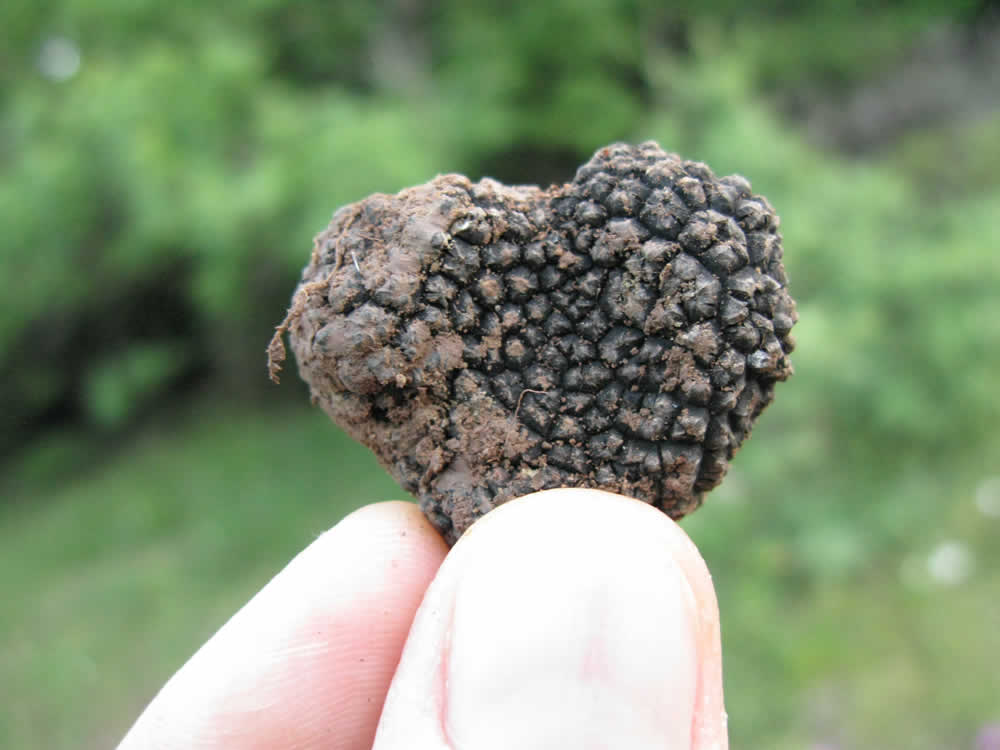 Tell us a little bit more about your company's history and how you started with Troufa Club. 
Troufa Club is made up of a group of people who are engaged in truffle hunting in Greece.  Our aim is to search for truffles in the mountains and to train dogs specifically for the collection of this rare underground mushroom. In recent years, we have achieved to cultivate local species of trees inoculated with local truffle and we hope that this will lead to new opportunities for all the team members.
Where is the best area in Greece for truffle hunting? Does each destination have a different season for collecting truffles? 
Truffles can be found in many parts of Greece. During each season, we find a different kind of truffle. Overall, it is possible to hunt for truffles all year around.  In my opinion the best area for truffle hunting in Greece is East Zagori in Ioannina, this is where the Troufa Club operates. The environment is ideal for truffle hunting due to the great variety of trees and shrubs which are found in the area. Truffle is a rare underground mushroom that coexists and grows on tree roots or shrubs.
Over the years you have created your own hiking trails in search for truffles. Tell us about your initiative. 
During some seasons truffles ripen in abandoned fields and dense forests. This motivated us to mark some paths to be able to reach them again in the future. Along the way we discovered that these paths were an attraction for both locals and visitors. We created walking paths which vary between one, three or five hours.
Which breed of dogs is the best for truffle hunting? Do you train them yourself?
The best dogs for truffle hunting are Lagotto Romagnolo, Labrador and Cocker Spaniel.  Nevertheless, any dog ​​can be a truffle-hunting dog if it gets proper training. The training starts when the puppy is 30 days old and is completed when the dog is five to six months of age.  We have a professional dog trainer on our team. His experience, combined with the love that all members share for the dogs is what leads to the outstanding results of our work.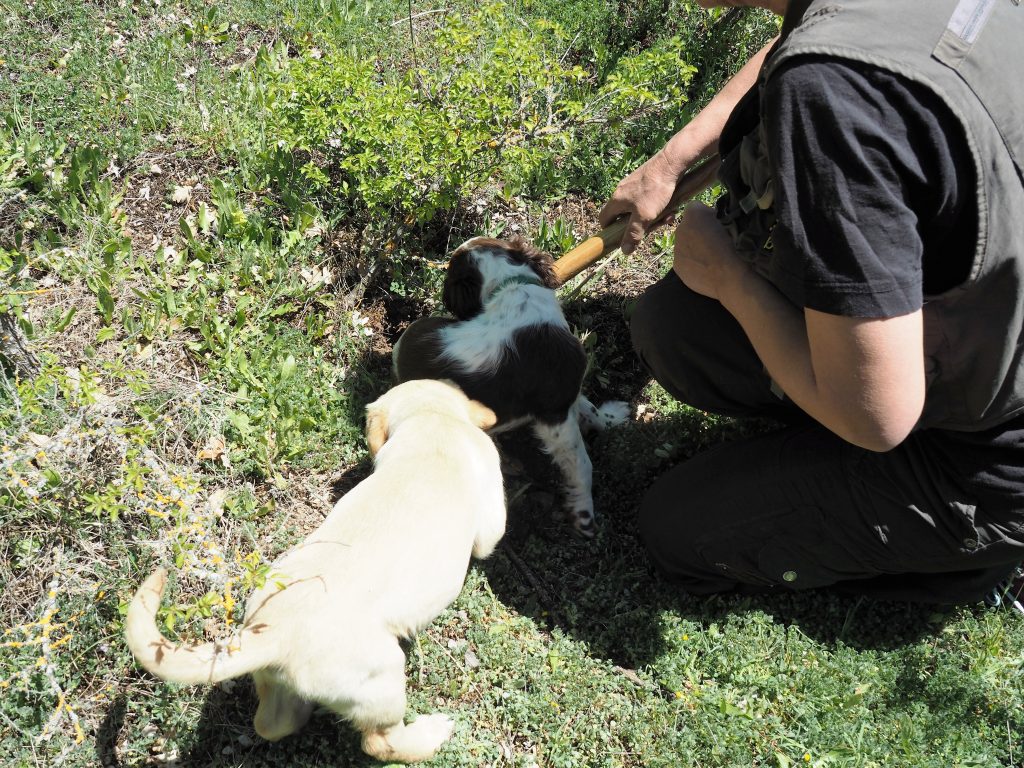 The dog, however, accounts for 50 percent of the work. The truffle hunter must also be trained to successfully cooperate with the dog and take it to the suitable limestone soils with high pH.
What are the different types of truffle that grow in Greece? How can you differentiate each type and what are the unique characteristics? 
Greece is home to almost all kinds of truffles. During spring and summer, we find Tuber aestivum, which adds a very nice and sweet flavor to our dishes. This type of truffle is sold at an affordable price and their size can reach up to 500 grams. During the autumn and winter, we meet Tuber magnatum and Tuber brumale which gastronomically speaking are the best of their kind.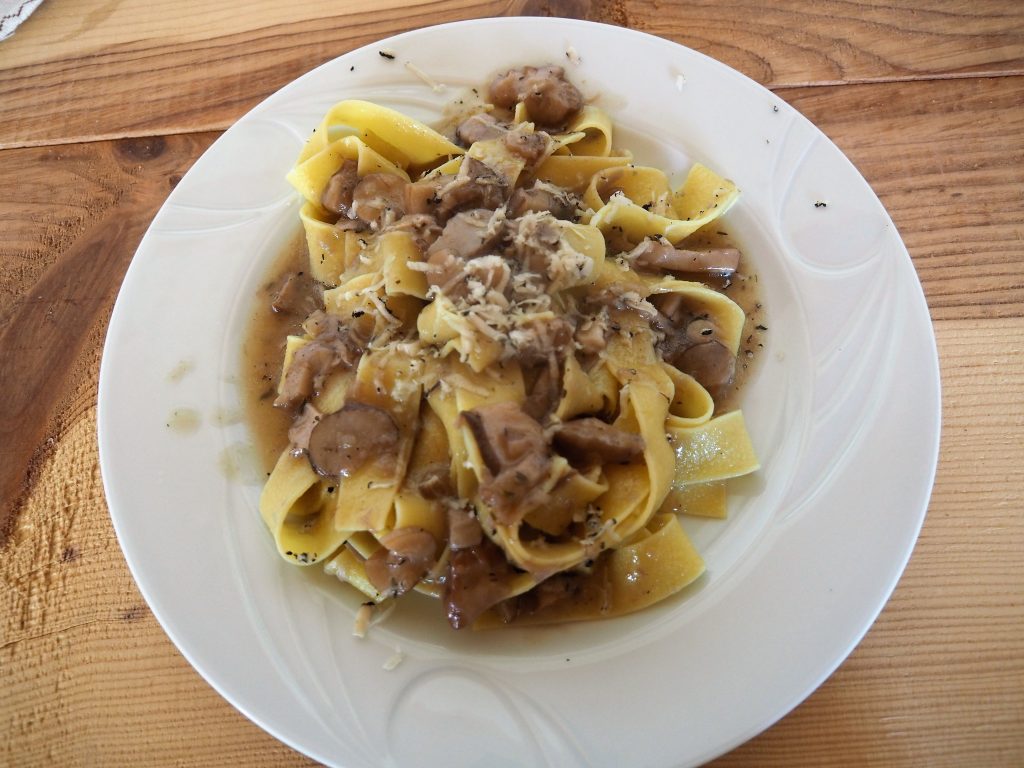 In the early spring, we find Tuber borci which is used to make truffle oil, truffle honey and other exceptional products. In our region, we also find large quantities of Oregon truffle, which is not that well known in Greece. It has a sweet flavor and is used in pasta dishes.
Your members successfully locate truffle species which grown in Greece. Can you tell us about this achievement? 
Members of Toufa Club can easily discover truffles in many areas of Greece. This is due to their extensive experience and their well-trained dogs. I can also add that their passion for discovering truffles combined with the truffle finding abilities of their dogs is what produces the excellent results.
What can a guest experience during a truffle hunting trip with you? 
On a truffle hunting trip guests can walk the mountains of Zagori and the surrounding region as they collect truffles, learn some of the secrets of what makes a good truffle hunter and participate in truffle and wild mushrooms tastings. They will also get to taste local products prepared by us.
We hope that you enjoyed reading about the art of truffle hunting in Greece and the various types which are cultivated here.  For all the gourmands out there we believe that it is an experience worth adding to your list of top things to do in Greece.
Have you been truffle hunting? If not, it's not too late to contact us to plan your truffle hunting trip to Greece.