Not yet 30 years old, one Greek artist is a rising name in the art world, a pure talent in contemporary Byzantine art. In this Art Tales post, we take a deeper look into what inspires him.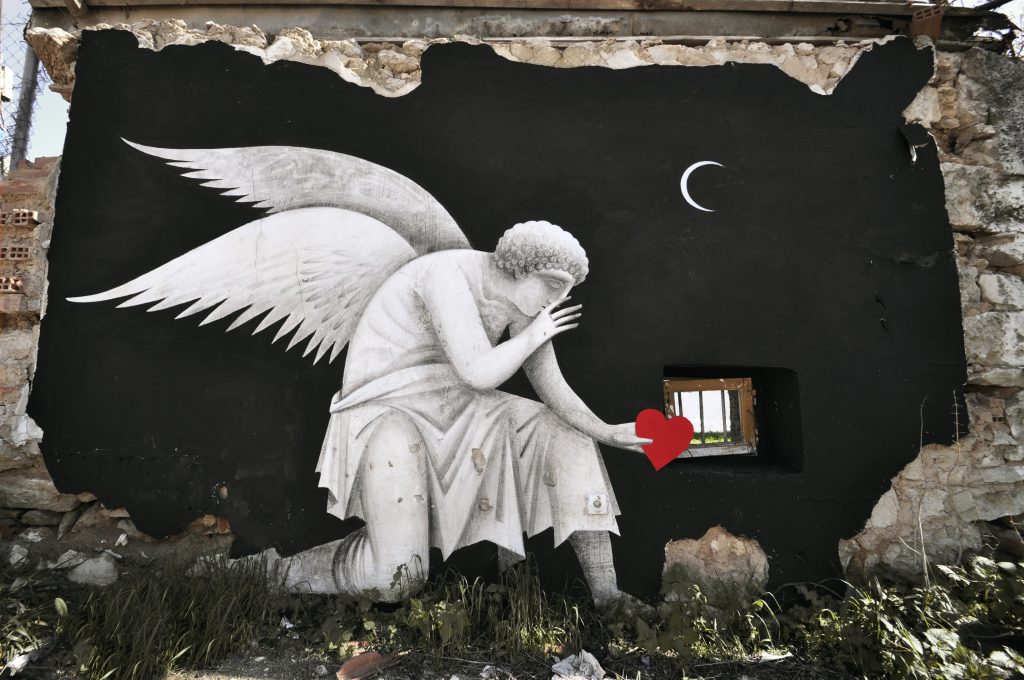 Fikos' Contemporary Byzantine Art 
Fikos aims to send a hopeful message: love conquers all. At the age of 29, Fikos is well known for his unique contemporary Byzantine painting style. His fantastic murals decorate the walls of state buildings across Europe and around the world in countries such as Mexico and Thailand.
An Artist's Mentors and Inspiration 
Fikos began studying Byzantine painting at 13 under the guidance of George Kordis, one of the most important artists to revive the icon. With Kordis by his side, Fikos began a journey to discover his personal painting style.
Today, his paintings are looked upon as an innovative approach to embracing Orthodox Christian tradition and ancient Greek mythology respectively. He stays true to himself and his vision to intertwine the monumental Byzantine technique with contemporary movements such as street art.
When asked who has inspired his work, Fikos has referred to many artists from whom he has learned a great deal but admits he hasn't necessarily applied their techniques to his work. He does, however, call out Domenikos Theotokopoulos, famously known as El Greco, the 16th century painter, sculptor and architect who left an eternal impression on the art world. Due to El Greco's influence, Fikos has said, "the combination of the opposites produces the strongest results." In other words, opposites attract.  
Murals of Universal Value 
With the belief that we are all guided by certain values, regardless of our religion or nationality, Fikos continues to create art that reflects this idea.
In 2014, after he completed his mural at the Nomads Festival in Querétaro, Mexico he said, "I focus on the universal values and emotions that are common everywhere instead of the material goods they carry."  He added that universal values are timeless and faith, hope, family, joy and sorrow "identify every society in every corner of the planet."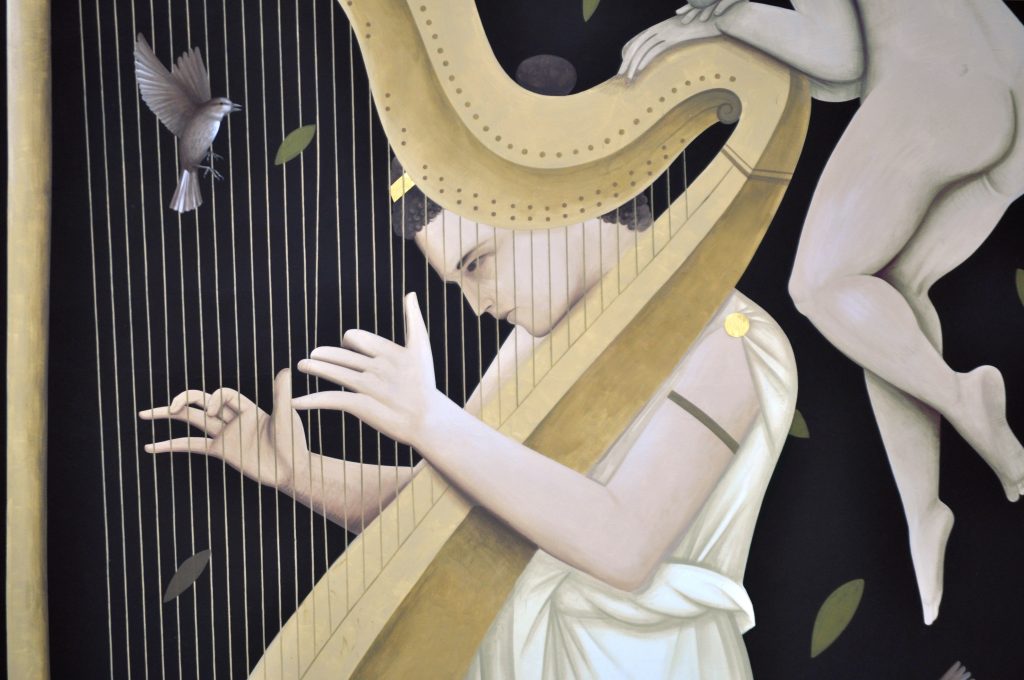 Storytelling through Iconography 
According to Fikos, when one hears the term Byzantine painting a specific style comes to mind. However, he stresses that we should not separate Byzantine art from the art that dates back to ancient Greek times; one is the evolution of the other. As the ancient Greeks decorated the Parthenon, depicting the battle of the Greeks and the Amazons, the Christian church embraced storytelling through iconography, portraying the life of each saint or Jesus Christ.
The iconography of churches carries the philosophy of a tradition that is over a thousand years old; yet the Byzantine painting, he says, isn't a closed system. On the contrary, it is an open system that encourages the artist to executive the possibility of embracing an open mind and a personalized style, to create art which is reflects the period of time and the needs of the society. Fikos defines art as a means of storytelling — discussing timeless values and the truth. As clarity precedes mastery, love prevails hate.
We hope that you enjoyed our Artistic Tale this month dedicated to Fikos, a young Greek artistic talent whose inspiration reaches back many centuries ago. It's the type of story we love to tell at Fly Me to the Moon.
Have you ever admired Byzantine painters? What do you think of contemporary Byzantine painting?