Traditional Products of the Cycladic Islands 
They say that one way to a man's heart is through the stomach. Perhaps the way to discover a destination's soul is through savoring its gastronomic delights. Greece is not only famous for its magical islands, renowned hospitality and welcoming people, but it is also a land that offers some of the most unique traditional products – produced for centuries using family recipes.  
At Fly Me to The Moon, we believe gastronomy is an important part of the authentic travel experience. To inspire the most discerning palates, we have prepared these insider's tips on the traditional products of Cyclades islands for our Gastronomy Tales series.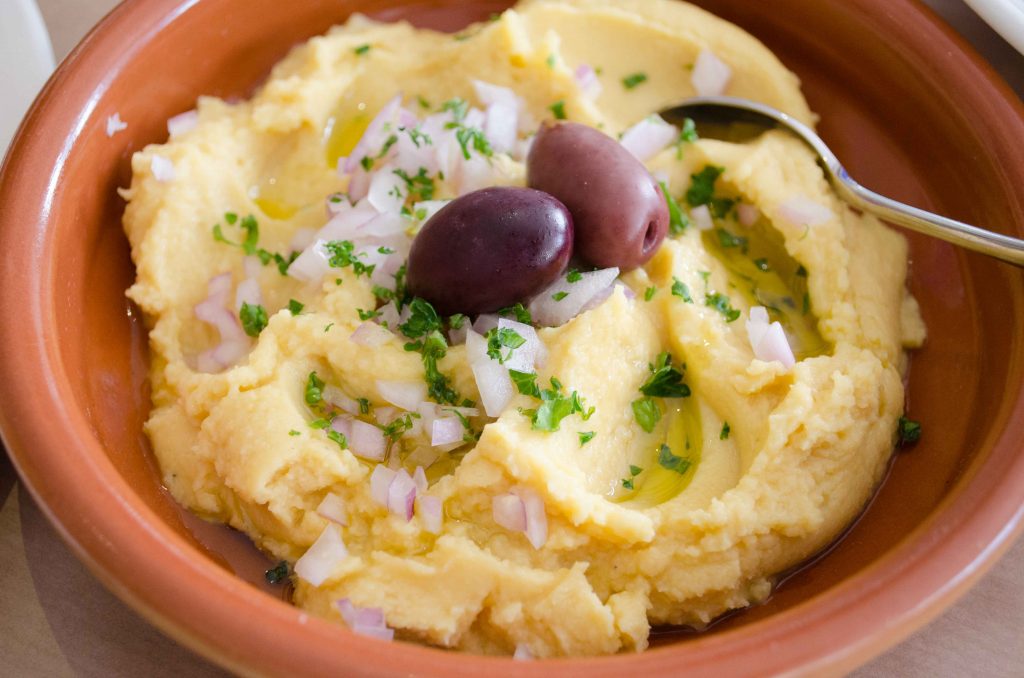 Traditional Products — Say Cheese! 
In our previous Gastronomy Tales we introduced you to the finest Greek wines.  Surely you will agree that wine and cheese are two of life's great culinary pleasures. Finding the perfect match can be a delicious endeavor. While exploring the Cycladic islands, please your taste buds by trying the famous PDO (protected designation of origin) cheeses.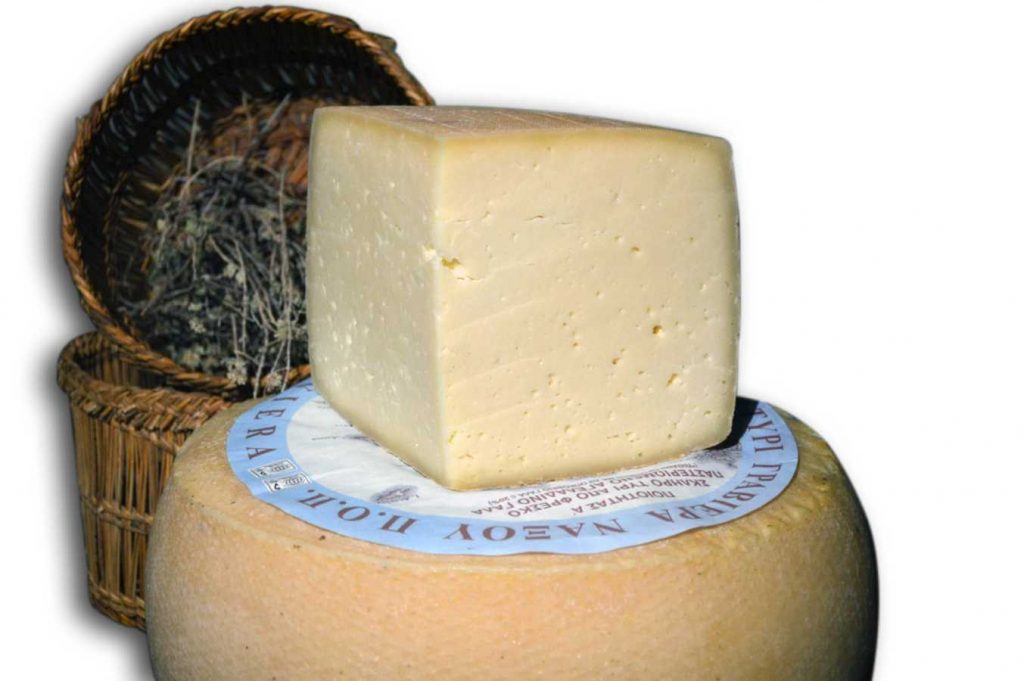 The island of Ios, its name means flower, was the homeland of Homer's mother and the poet's final destination is famous for the skotyri  —  a soft cheese with spicy flavors and a savory aroma. Another soft cheese worth trying is kopanisti which originated on Mykonos and is made from cow's milk. Kopnasti passes through several stages of fermentation and maturation that can last up to four months. It's often served as a light appetizer and is a wonderful pairing to the Greek aperitifs called ouzo and raki.
The dreamland of the Cycladic islands, Sifnos is said to be the island of flavors. There you'll find a unique buttery cheese called manoura. Made from sheep and goat milk, once ripened, this delight is covered with wine sediments and kept in jars for further maturation. The San Michali cheese from the island of Syros is ranked among the most expensive cheeses — the crème de la crème of the traditional products. Also commonly referred to as the "Greek parmesan," San Michali is a hard cheese made from cow's milk with a salty taste and a spicy character. Pair it with sweet jam, fresh fruit or a glass of chilled rosé — perfection!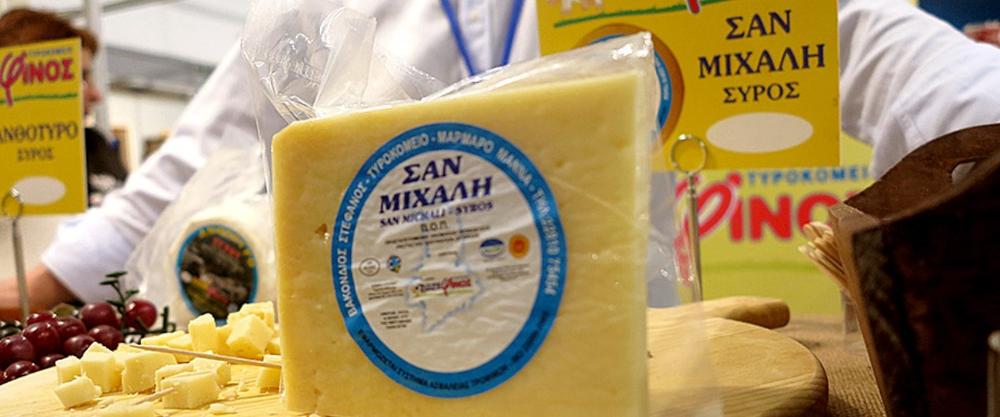 In land of fertile landscapes, whitewashed houses and Venetian mansions, Naxos is famous for the production of graviera cheese. Graviera is a hard, yellow cheese dominated by a pleasant taste and a light aroma.  Among Greeks, it is the second most popular cheese after Feta.
Greek Pasta Delights 
Although pasta is considered a symbol of the Italian cuisine, there are Greek pasta delights too.   Nicknamed as the "sister island" of Santorini, Folegandros is a rare gem — waiting to be discovered. The island's culinary character is highlighted by the specialty dish known as matsata, a fresh pasta cooked in tomato sauce with chicken, rabbit or goat.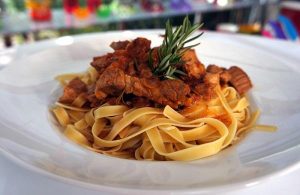 The small island of Donoussa gives the impression that it is swimming alone at the edge of the Cyclades. This is why Dionysus, the ancient god of wine, had once chosen this island as a hiding place with Ariadne, the Cretan princess. One of the island's culinary delights is a homemade pasta known as klosta which is usually served with plenty of butter and grated cheese or tomato sauce.
Cured Meats: Exceptional Delicacies 
Adding to the intrigue of tasting traditional products, make sure to try the cured meats which are famous for a unique way of preserving. Mykonos is renowned for its best cured meat called louza, a pork loin or tenderloin which is salted and rolled in spices and marinated in wine. Louza is also produced in variations on other Cyclades including Syros, Andros and Tinos. This delicacy is usually prepared a month before Christmas during the time of hirosfagia (pork slaughter), a tradition that has been maintained on the island for centuries.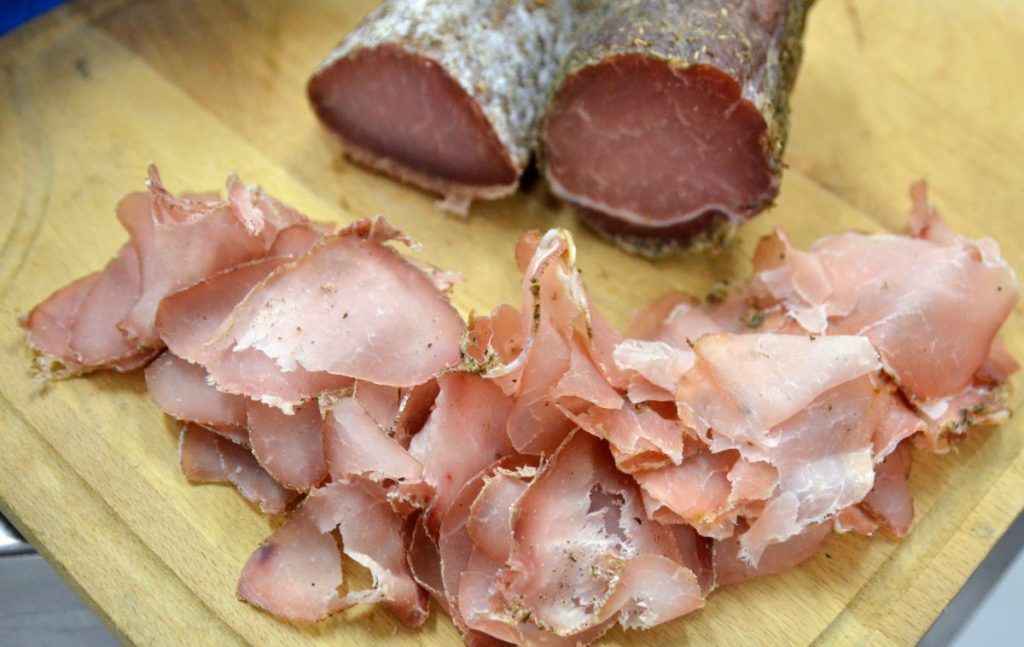 On Syros, make sure to try the local pork sausage which is spiced with fennel and seasoned with garlic and sweet wine.
Cycladic Islands: Fruits and Vegetables 
Fruits and vegetables are the basis of a healthy Mediterranean diet. Due to its unique soil and ideal climate, Greece produces some of the finest fruits and vegetables. The potatoes in Naxos are well-known for their quality and taste.  Potato cultivation dates back to 1950s and the island is the official potato seed producer of Greece.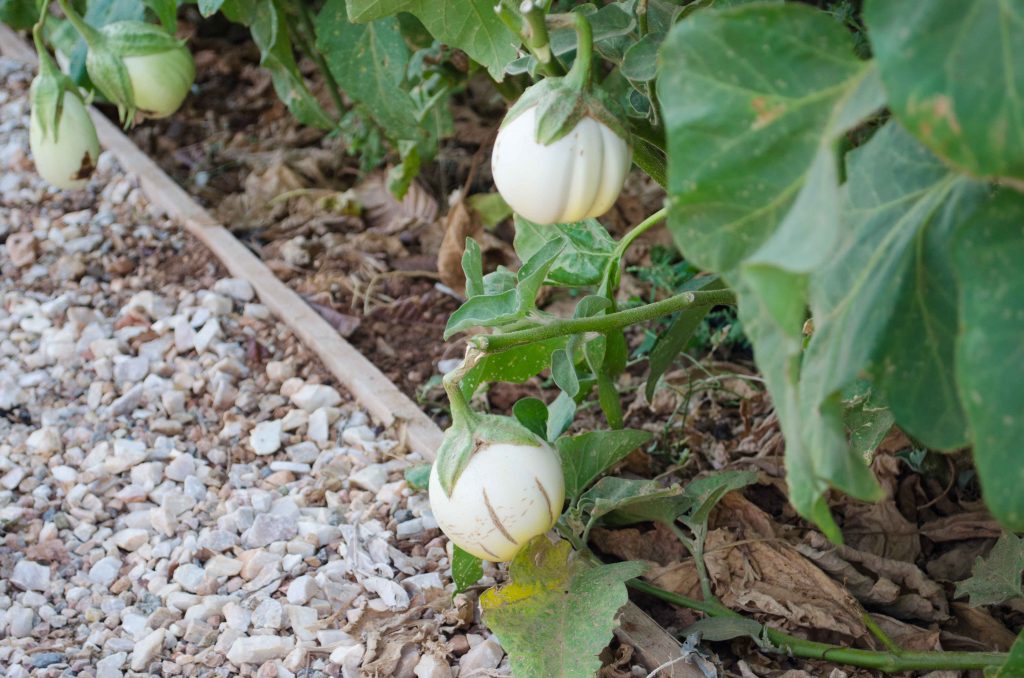 The white eggplant of Santorini in another exceptional culinary delight. This sweet and juicy vegetable originally came from Egypt and due to the special volcanic soil, has found its home on the island. You may try this specialty in a number of restaurants in Santorini.
The best known dish in Santorini is a yellow split peas puree called fava, the perfect starter to any meal. Caper leaves are picked from a bush that grows on the steep slopes of the Santorini caldera. The island delicacy is pickled in salt brine and is used for fresh green salads and other dishes.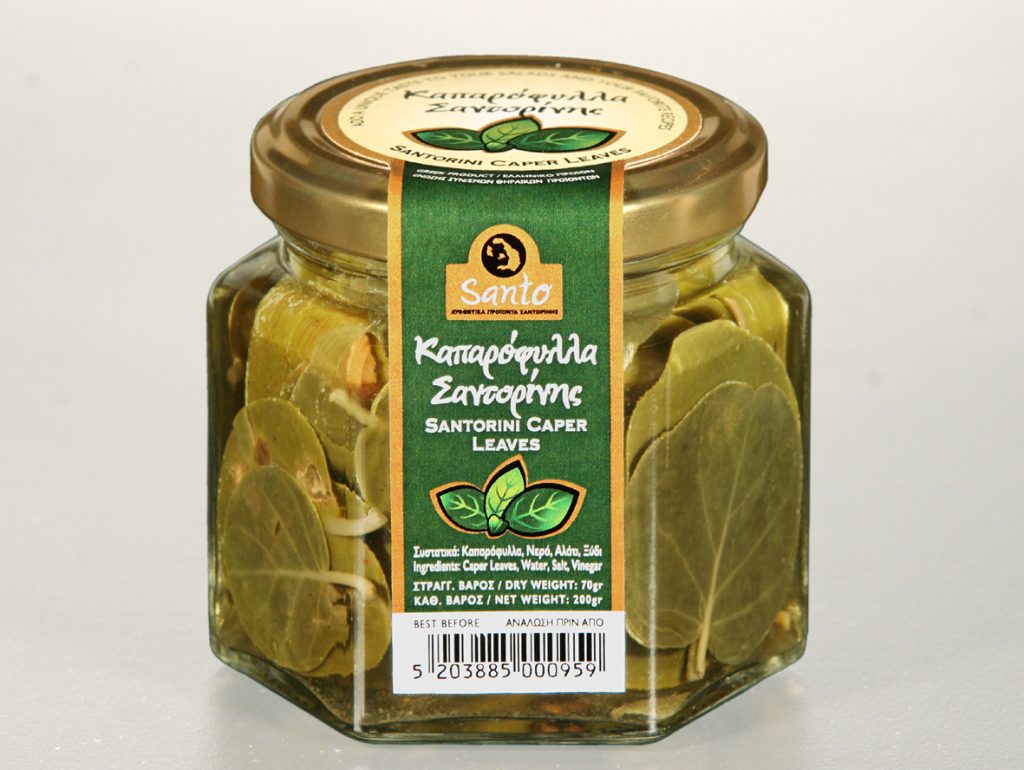 Tinos and Syros are renowned for their excellent sundried tomatoes. In Syros, the sundried tomatoes are preserved in salt instead of oil and are used in a number of local recipes such as the sun dried tomato fritters and an octopus specialty dish.
Chick peas dominate the gastronomy of Sifnos. Every Sunday the housewives prepare the traditional main dish which is a chick pea soup cooked in an earthen pot. It is left overnight in a wooden oven.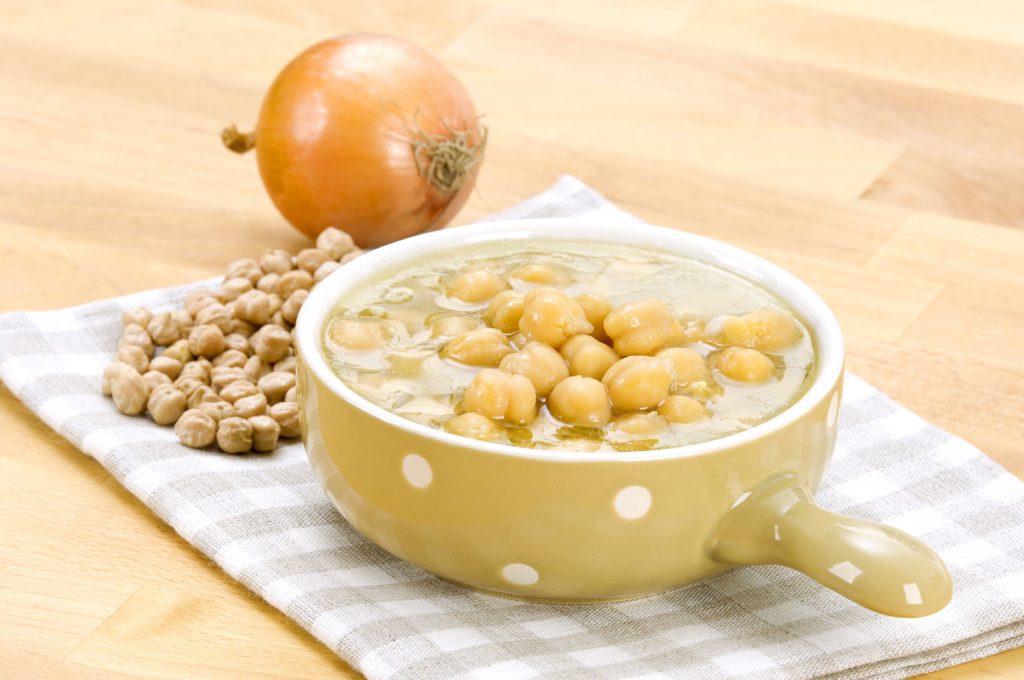 A sea fennel that grows on the shores of the islands such as Kimolos, Milos and Tinos is called kritamo, and it is served as a salad.
Cycladic Island Treasures of the Sea 
As a Mediterranean country, Greece is famous for its fresh sea food dishes served in the plethora of seaside tavernas and restaurants. In the Cycladic islands, gouna is a salted sundried mackerel which distinctively characterizes the Parian cuisine.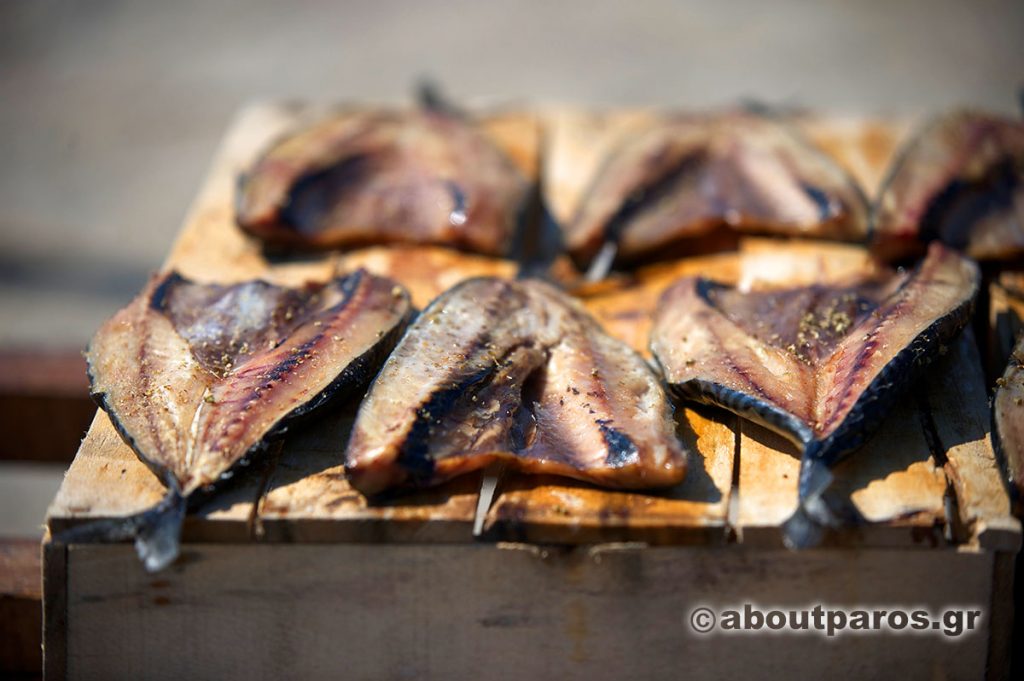 That's our list of some of the traditional products you may find in the Cycladic islands. Have you tried any and what's your favorite?