You can call tsipouro the most "sociable" drink in Greece. It brings together good friends, good company and must be enjoyed with plates of delicious food.  It also has a rich history that makes it an important part of Greek culture.

The history and art of Tsipouro making
The history of tsipouro making was discovered in the 14th century by Greek Orthodox monks living on Mount Athos. They were skilled wine makers and one day they decided to do things a bit differently. They first fermented and then distilled the grape skin and juice to produce a new type of alcoholic drink. The technique turned out to be very similar to the techniques used to produce French cognac.  However, unlike cognac, tsipouro is a clear substance and its distinct taste derives from natural herbs and aromatic herbs. The monks of Athos were following their ancestors in creating tsipouro. Since ancient times, the Greeks have adored nature's greatest gifts and applied it to many aspects of their everyday lives.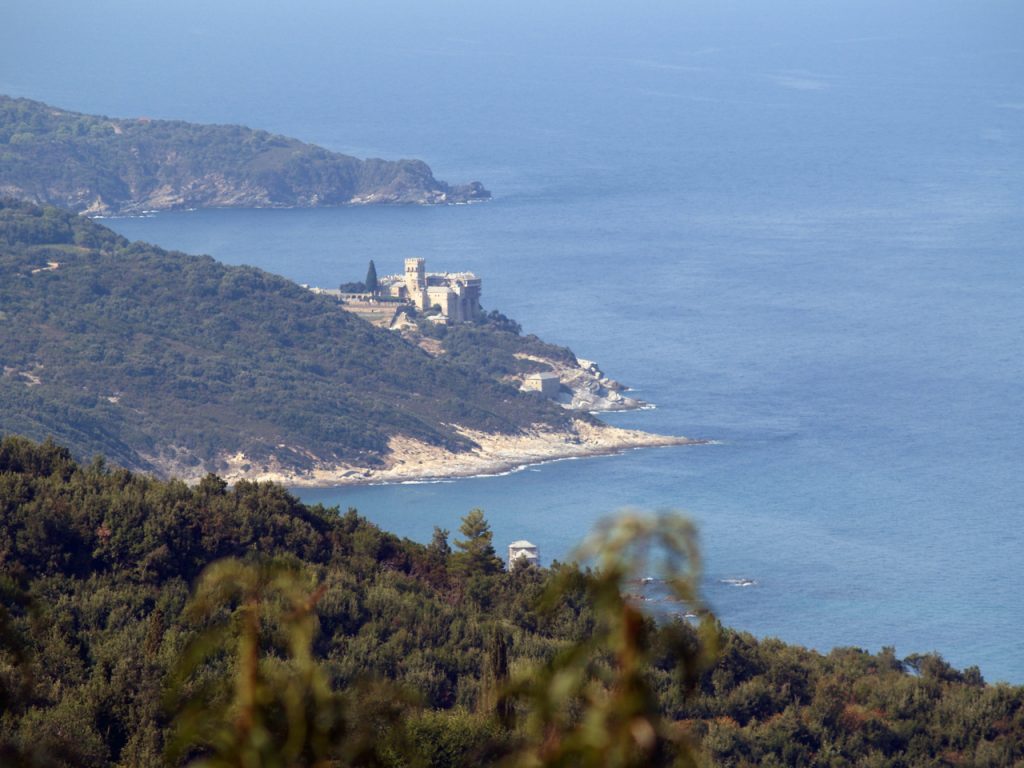 The monks kept their tsipouro recipe a secret for some time. Only a trusted few had access to this divine recipe which they used to produce and enjoy this Greek spirit during special village festivals and social events.
What is tsipouro?
By definition, tsipouro is a pomace brandy. It's been compared to Italian grappa, which is a strong distilled alcohol that contains 40-45 percent alcohol by volume. Grappa's main ingredient is pomace, the remains of grapes after the juice has been extracted — a mixture of skins, seeds and pulp.  During ancient Greek times, pomace was used to produce a weak wine known as piquette, which was diluted with water and usually served to common workers and slaves.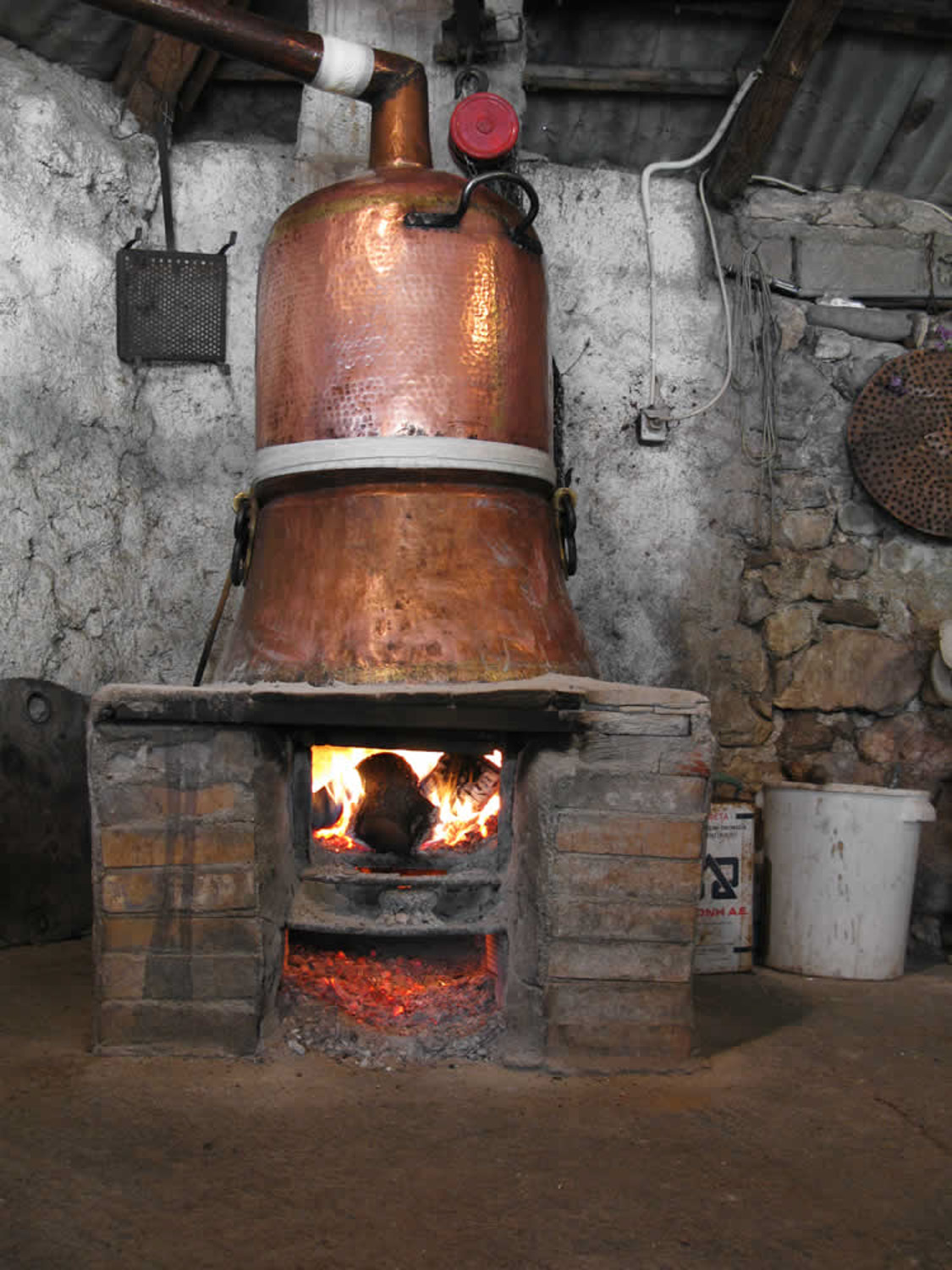 Since the modern-day version of tsipouro was discovered, recipes have been passed on from generation to generation. To this day, many tsipouro distillers guard their family's secret recipe.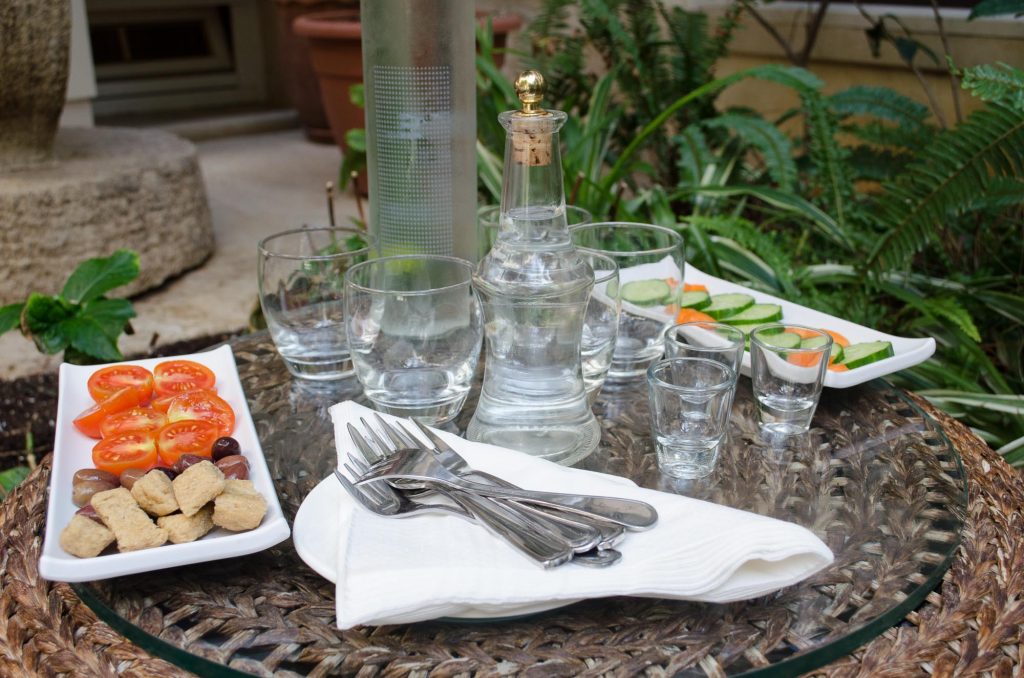 There are two kinds of tsiprouro you can try. One version is pure and another version is anise flavored. When the anise flavored tsipouro is mixed with water and ice, it turns into a milky-white mixture. The crisp aromas and tastes meld beautifully with Greece's flavorful traditional dishes.
Tsipouro vs. ouzo
Another popular Greek spirit is ouzo. Ouzo is very similar to tsipouro yet it varies in its method of preparation.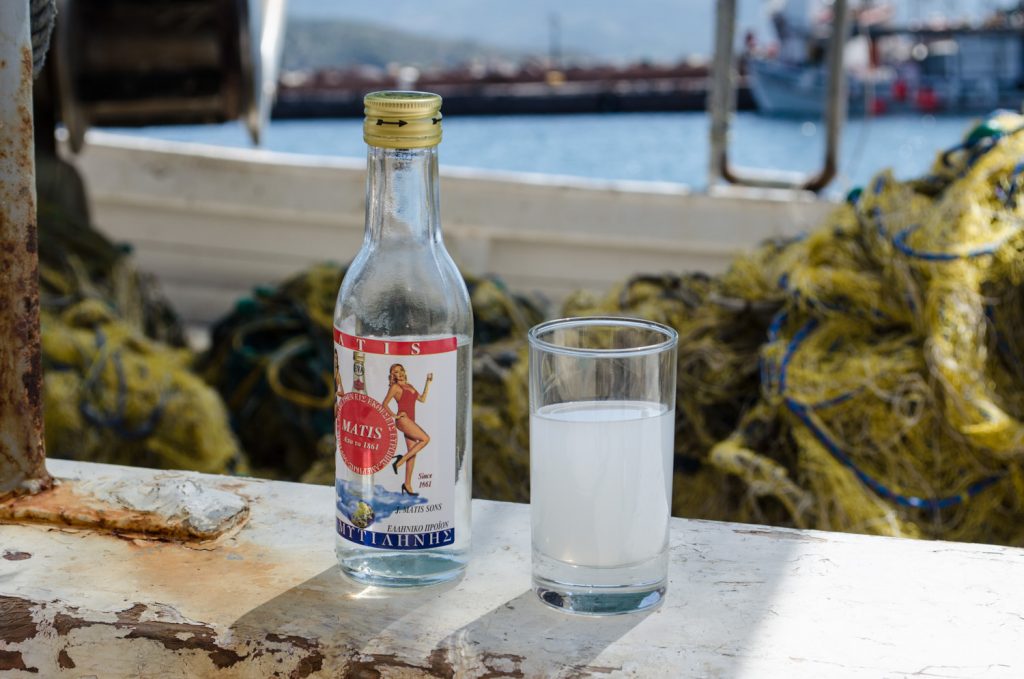 Tsipouro is produced using a lower degree of distillation which allows it to retain its distinct aromas of pomace. Ouzo on the other hand is distilled in copper stills using 96 percent alcohol by volume rectified spirit which does not preserve the aromas to the same extent. Also, ouzo is anise-flavored.
How to enjoy tsipouro
The main regions in Greece which are associated with the tsipouro drinking tradition are Epirus and Thessaly. In Crete tsipouro is known as tsikoudia or raki, whereas in the rest of Greece this pomace brandy goes by the name of tsipouro.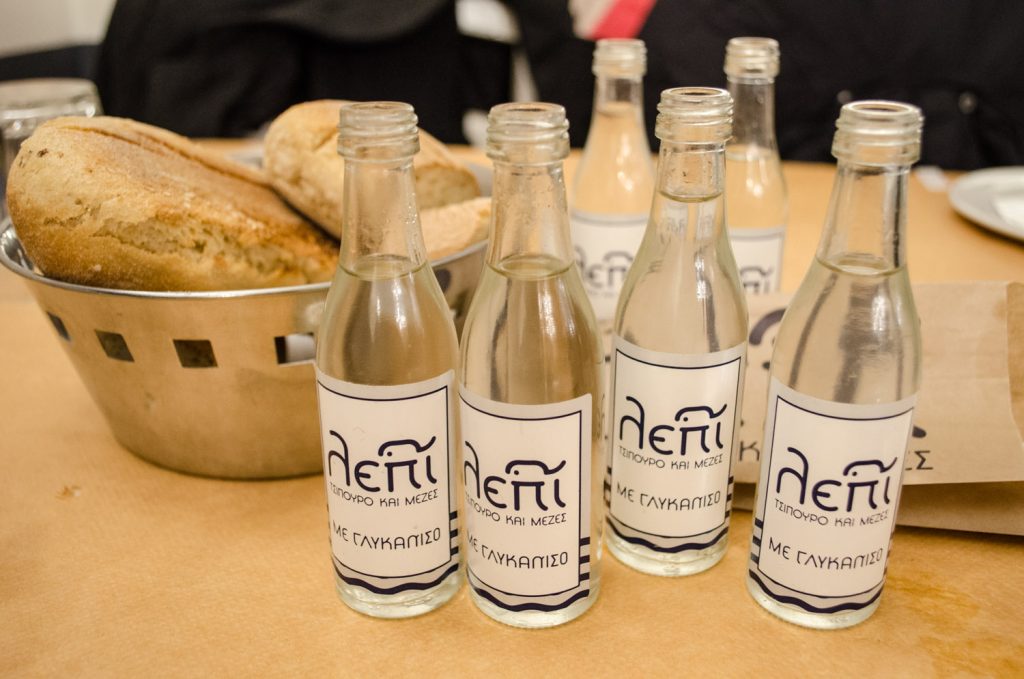 The coastal town of Volos, set on the foothills of Mt. Pelion and the shores of Pagasetic Gulf, is renowned for its tsipouradika, the specialized tavernas serving fresh seafood meze accompanied by small bottles of tsipouro. Sit at a table here and you'll be served miniature bottles of the liquer as well as a meze which is a selection of small plates of food.
Meze can be an assortment of fresh sautéed mussels, crab, crusty delicious fresh bread, dips like taramosalata (fish roe appetizer), feta cheese, olives and fresh vegetables are a few examples of these savory bites.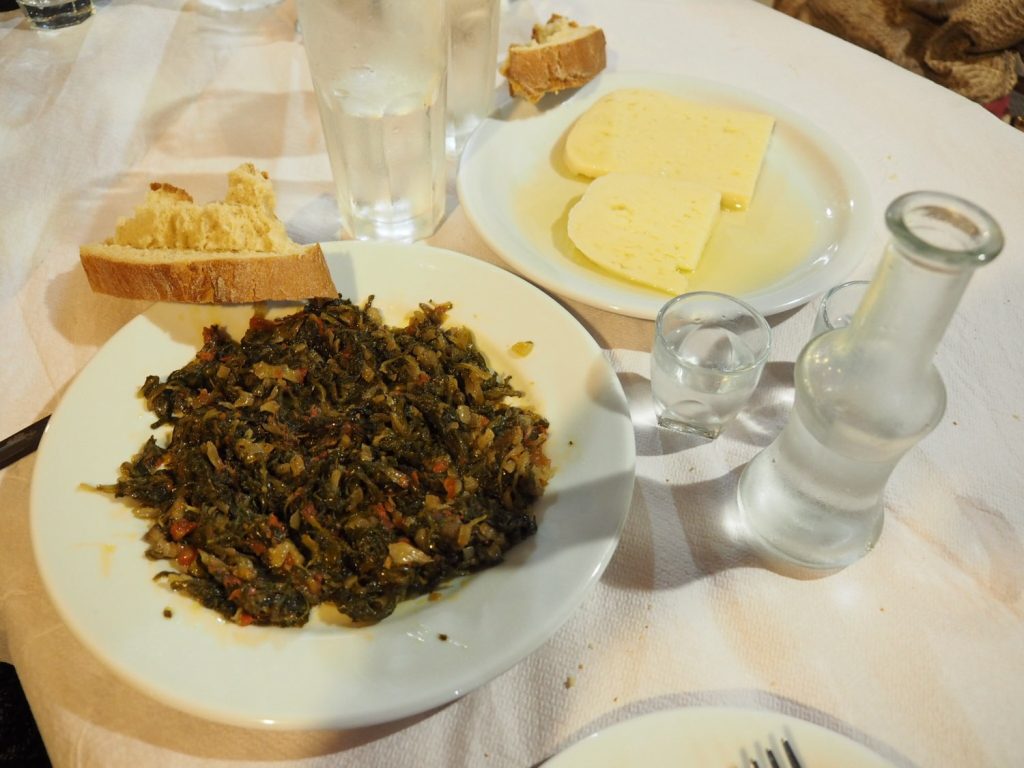 The tsipouro-making season takes place in autumn and lasts from October to December. The whole process becomes a celebration when friends and family take part in the distillation process by bringing food and sampling the drink as it is being made. When offered a glass of tsipouro, make sure that you accept, especially if you are on Crete — it's simply impolite to refuse.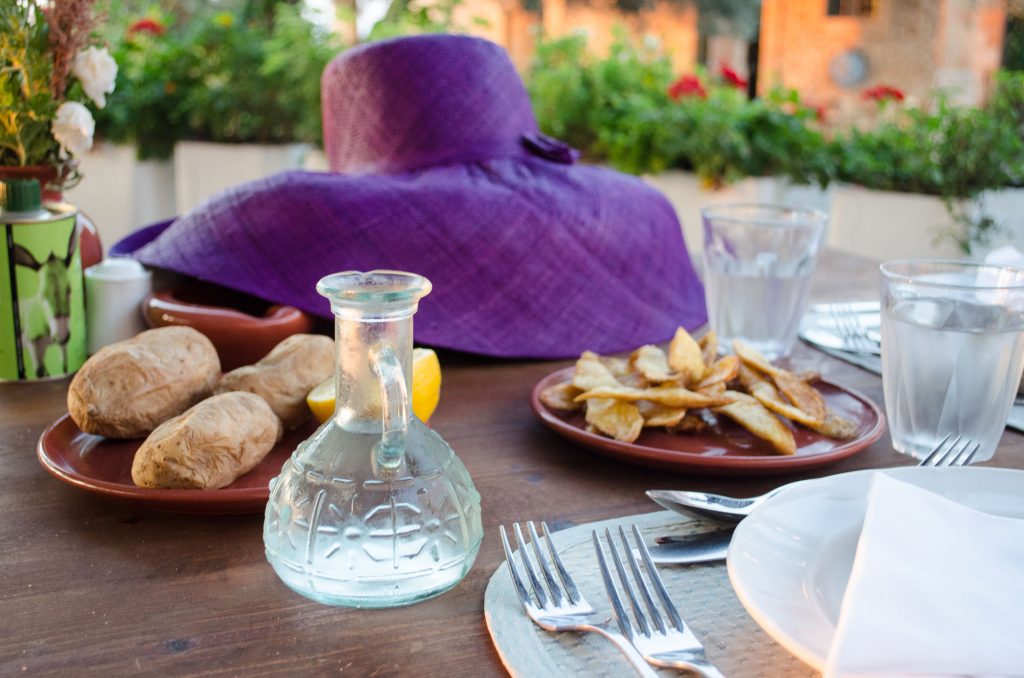 The rich aromas, distinct flavor and historical importance are only a few of the reasons why the Greeks keep their tsipouro drinking tradition close to heart. Have you tried tsipouro and meze before? If not, put it on your bucket list of things to do on your next holiday to Greece.