Greece has a few hidden destinations that do not prepare the visitor for the thrill they are in for. Nymfaio is one of them, so picturesque and diverse it is sure to not only thrill but absolutely enthrall those who are lucky enough to discover it.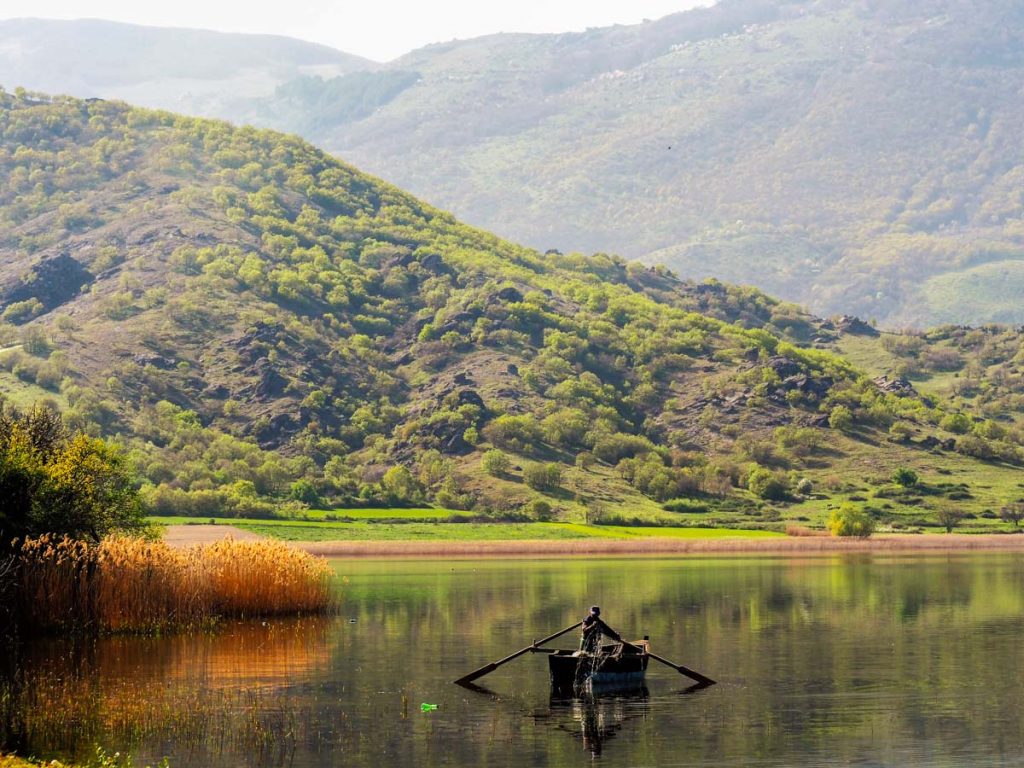 Spotlight on Nymfaio
Nymfaio is located in the north of Greece, amidst the most lush and verdant of mountains. To get to this hidden destination, make your way towards the region of Florina, located at a close proximity from Thessaloniki and Ioannina airports. This captivating destination will entirely compensate for the journey.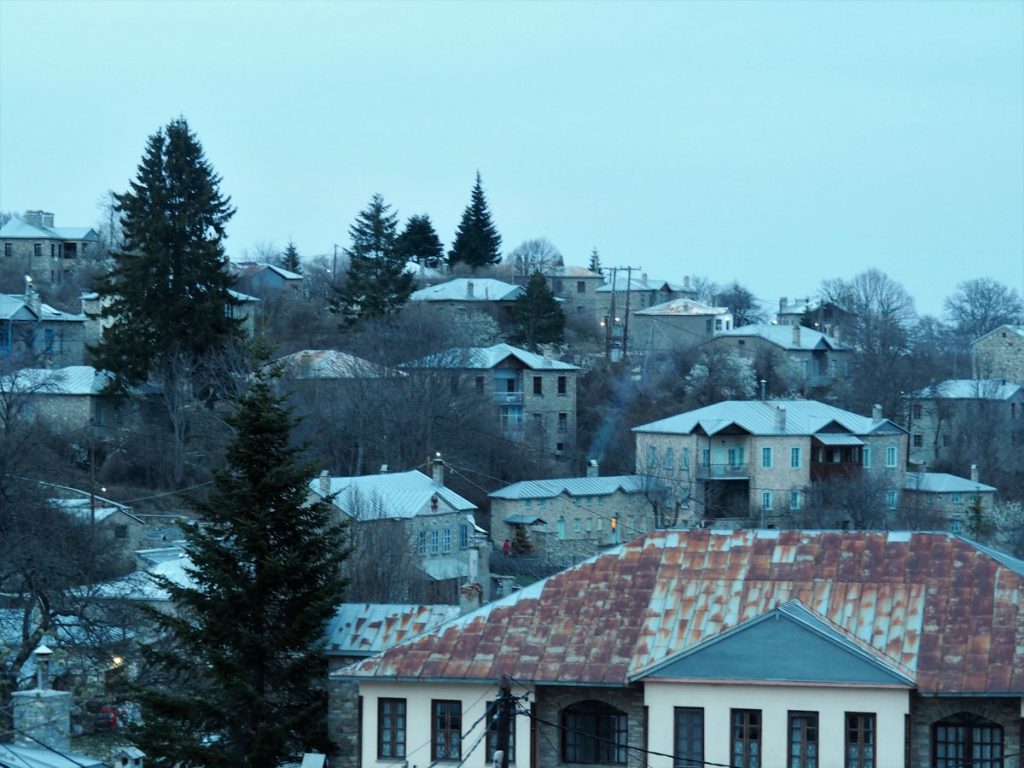 Included among UNESCO's 10 most picturesque villages in Europe, Nymfaio is truly a sight to behold. An enchanting traditional, well preserved and quaint settlement on Mount Vitsi, set within a forest of beech trees that makes its impressive stone built mansions stand out against the green woodland. It is actually picture perfect. Visiting Nymfaio will be like you have just entered the setting of a fairytale. Although it looks like nothing you have probably seen before, a strange sense of familiarity will flood your chest, making you feel as if you have visited this place in your dreams instead.
When to visit Nymfaio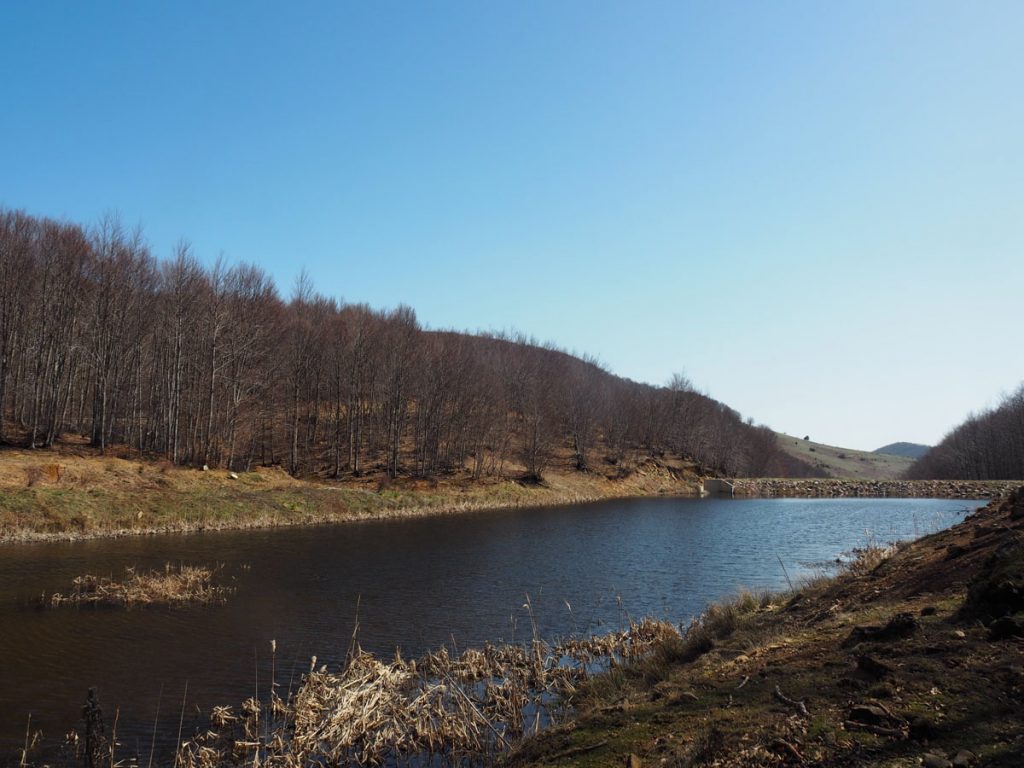 Nymfaio is a year round destination, able of offering its visitors seasonal diversity. Boasting spectacular winter wonderland scenery, covered in a shroud of pristine, white snow during winter, it is also a great place to visit for an alternative summer holiday. Its cool, high-altitude temperatures create the perfect conditions to escape from Greece's, sometimes overbearing, summer heat. In spring it is simply sensational, embraced by the blooming natural of its immediate environs make it the ideal season for engaging in exciting activities within its magnificent nature. During the fall, Nymfaio exudes a nostalgic beauty, wrapped in a leafy veil of yellow, brown and orange hues that cover the entire landscape.
Nymfaio throughout the ages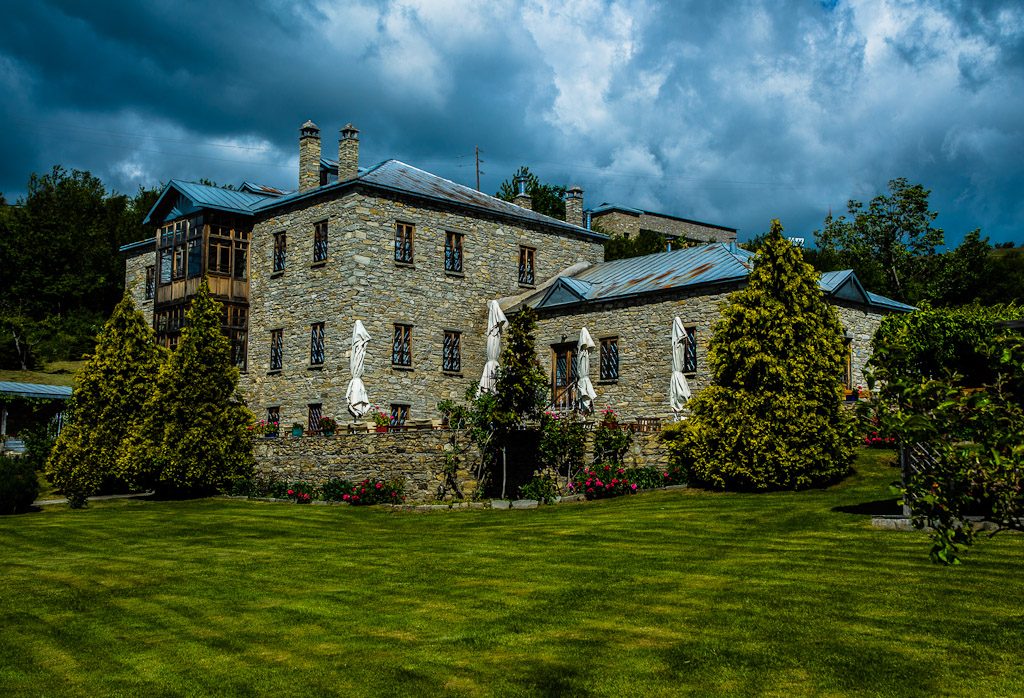 With a history that dates back to the 1300s, Nymfaio is not just a pretty sight. There is a strong historical element hidden in its charming cobblestone streets and paths. Nymfaio owes much to its caliber to its gold and silversmith glory days that began in the late 1600s and lasted for the next 300 years or so, marking Nymfaio as an important and flourishing region throughout the Balkans. As the fundamentals of the economy evolved over time, Nymfaio became less populated, with the majority of its inhabitants actively seeking to be assimilated in the nearby cities that began to thrive in contrast to their hometown, which gradually began to lose its luster. However, this again is changing. With ruralisation gaining ground in recent years, and increased wanderlust for unspoiled destinations that are able of mentally transporting their visitors to a different, more simpler time, Nymfaio is, once again, a place worthy of discovery.
What to see/do in Nymfaio
Nymfaio's charm lies somewhere in between its fascinating collection of stone buildings, its manors and guesthouses that are set amidst the local residences, its culture and history, and of course the incredible nature that surrounds it.
In Nymfaio town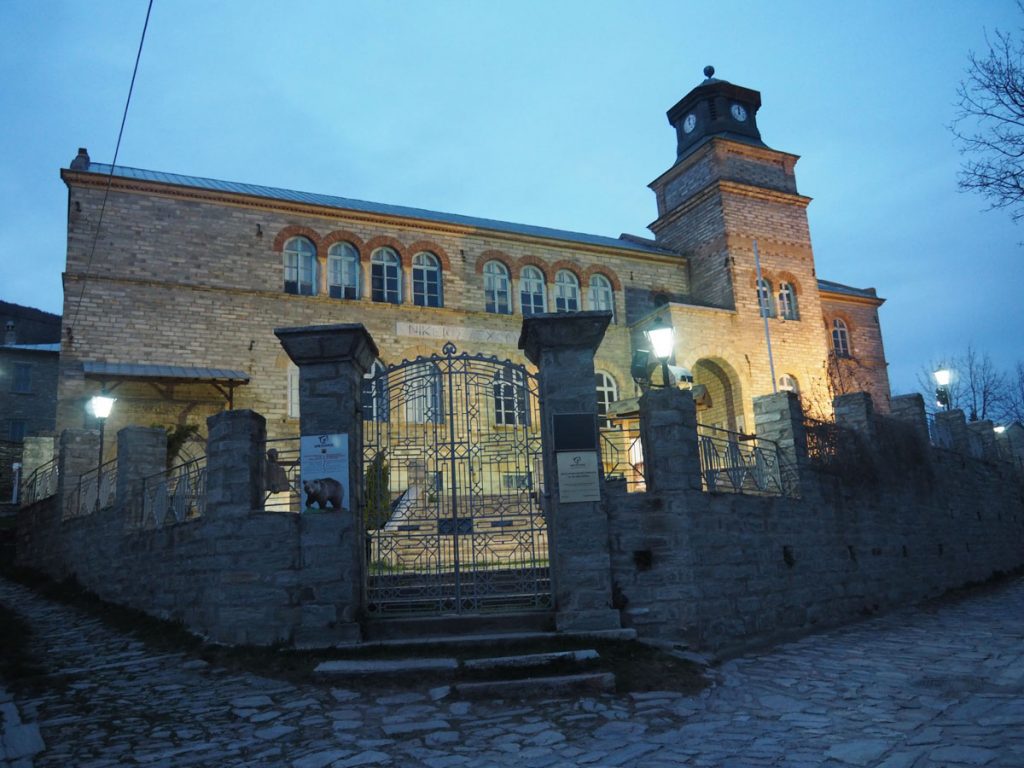 Whilst in Nymfaio, you must visit the Neveska Chrisikos House that is a landmark of the town. Dedicated to one of the original nomad families that settled there, it has been fully renovated and today houses the Gold and Silversmithery, Folklore and History Museum.  Take your time to saunter around its array of cobblestone paths that will reveal a new, discovery on every turn. Enjoy the local delicacies and local beverages at the tavernas and cafes you will find as you walk around.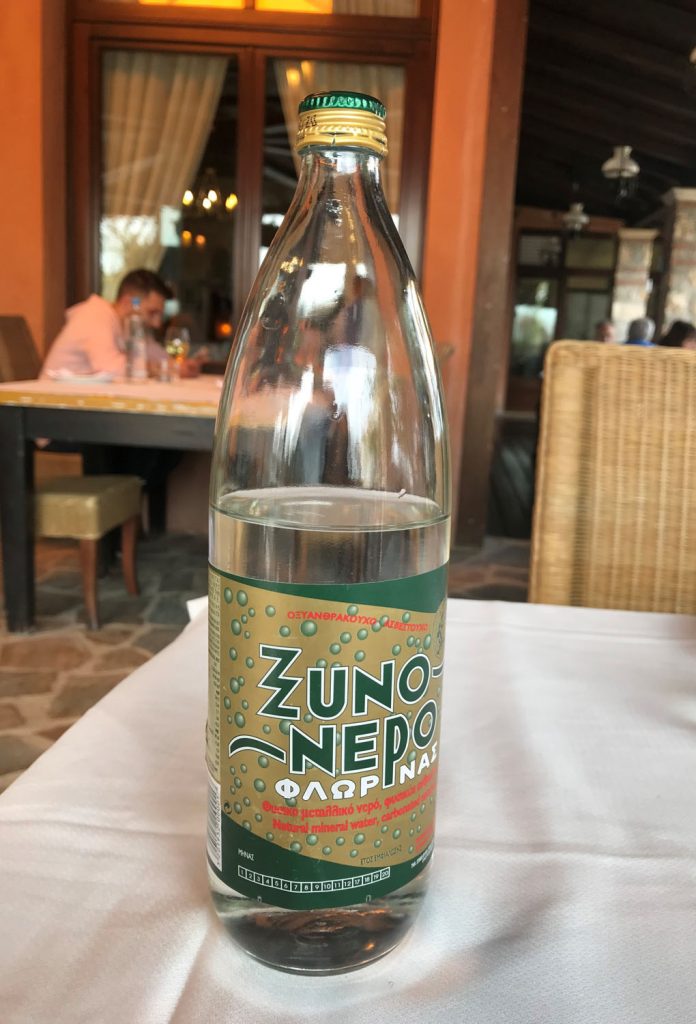 Try the delicious Neveska , which brings together three all time favourite ingredients for most: layers of potatoes, pork and melted cheese. A popular among the locals is the Grivadi fish, that is prepared in many variations and sourced from the nearby lakes.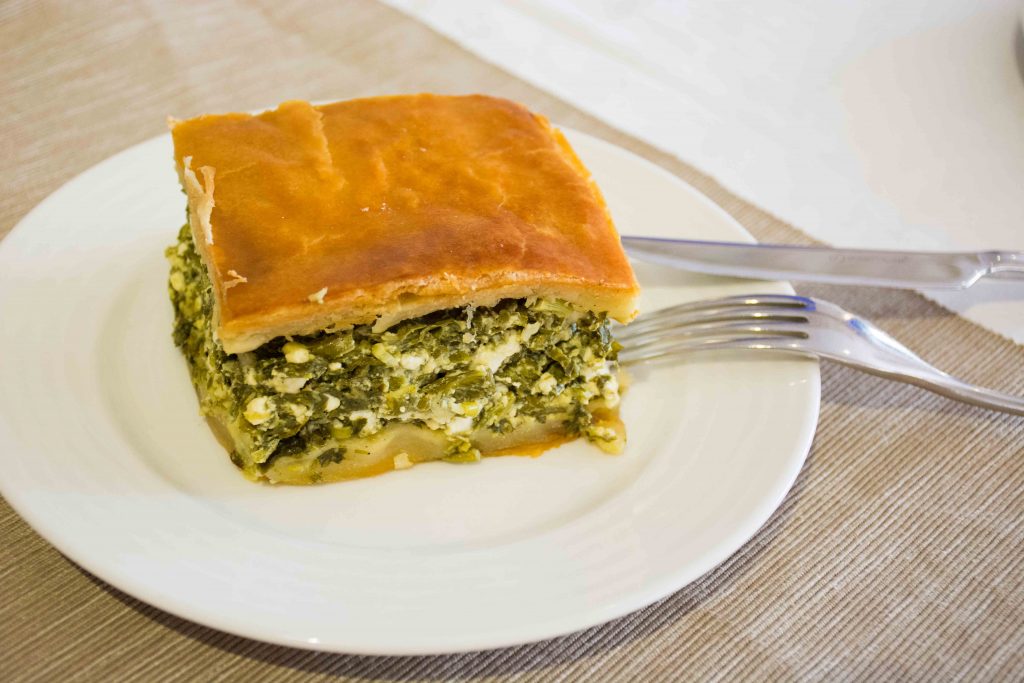 To accompany your meals you can choose between the local wines or, for the bolder ones among you, the fragrant and more intense tsipouro. During the winter especially, trahanosoupa is the ideal starter, as it is both wholesome and tasty. Be sure to sample as many of the local pies as possible. They come in a wide variety of fillings and are 100% handmade, pastry and all!
In Nymfaio's nature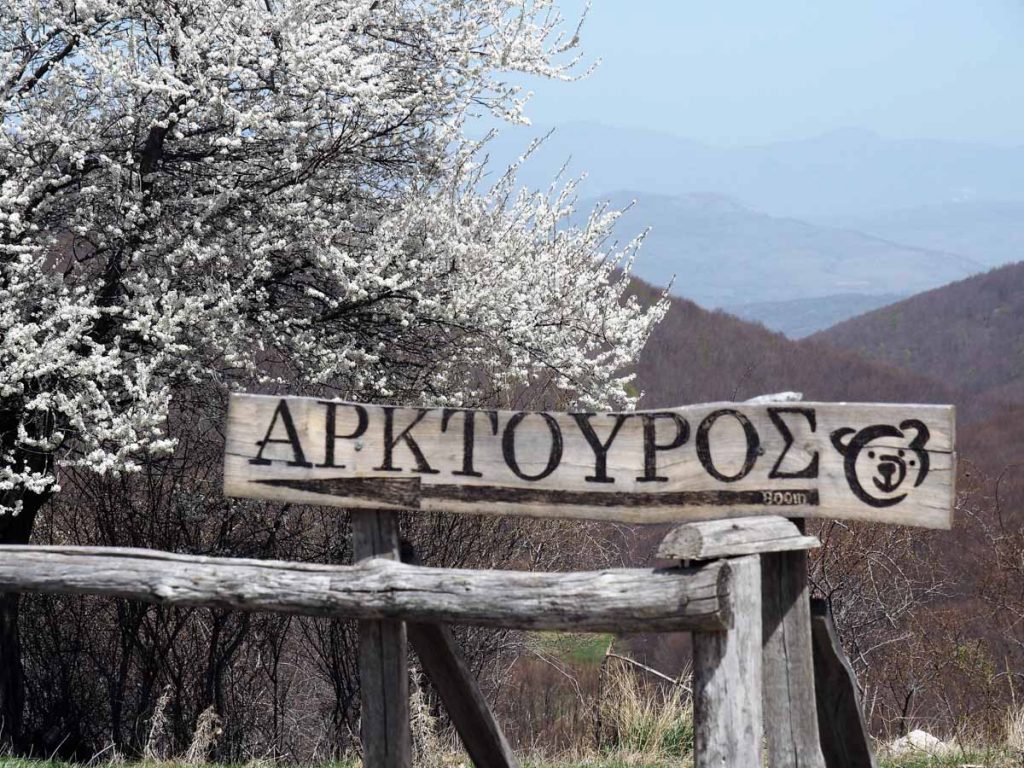 Nymfaio is blessed to be a part of an unspoiled natural habitat that acts as an attraction in itself. It is a fascinating destination for nature lovers, animal lovers and adventure lovers alike. With marvelous mountains surrounding it, Nymfaio is, undoubtedly, a thriving centre of biodiversity. And amidst the wondrous peaks you will also come across valleys and level ground, such as the Zazari and Heimaditida lakes. Apart from their seductive glassy surfaces that soothe your senses instantly, they are the perfect spot for bird watching. More than 140 species of birds have been reported to call these lakes their home. And of course, birds are not the only species worth watching in their natural habitat here. You will be pleased to know that the Arctouros sanctuary for bears and the Arctouros sanctuary for wolves have created the perfect safe haven in order to reinstate ex captive animals in their natural environment. Visitors of Nymfaio get the once in a lifetime opportunity to visit these two centres and observe these majestic creatures, contributing to their well being at the same time.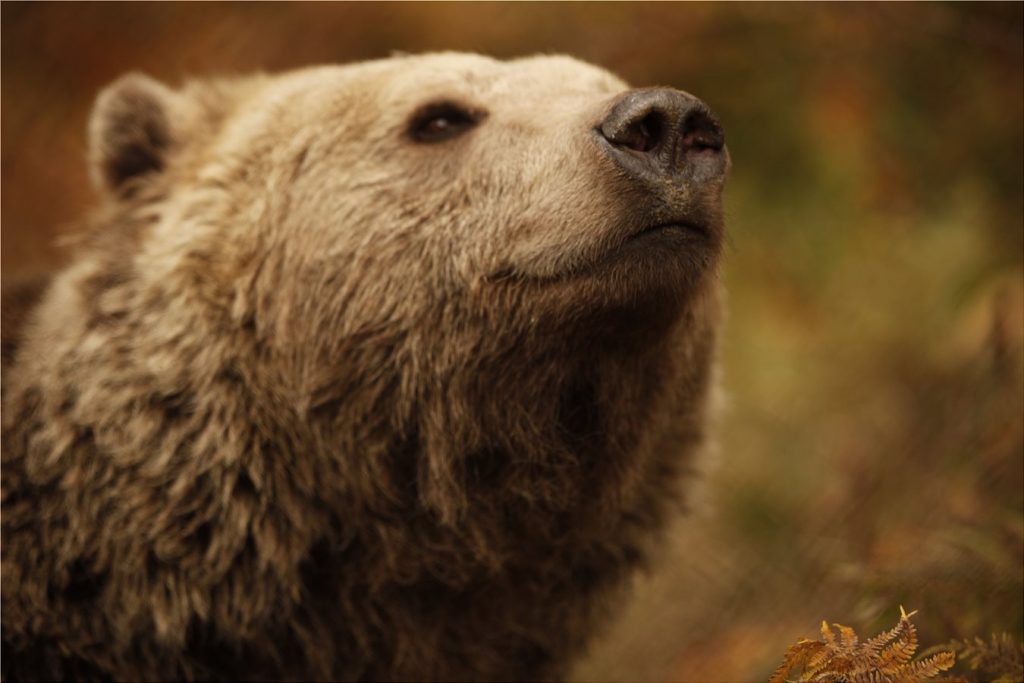 The natural advantage of Nymfaio creates a landscape that lends itself to many activities too. There are numerous hiking and walking paths to take, that will surround you with breathtaking scenery. If you prefer a more leisurely approach to activities in nature, opt for horse riding, cycling. Canoeing is also an option if you wish to explore a different vantage point altogether; that of gliding on a beautiful lake.
Are you ready to embark on a journey to discover Nymfaio?