The rich history of a castle town named Monemvasia…
Monemvasia is an imposing slab of rock, a natural fortress that has hid a village for centuries – a place conquered through time.
Its history began with an earthquake, which separated Monemvasia from the mainland in the fourth century. Today, a small causeway links Monemvasia to the mainland named New Monemvasia.  Its name derives from two Greek words, mone and emvassi, meaning single entrance.
That single entrance has been under siege over time. One after another, conquerors have claimed Monemvasia, taking over the people and its port. It all began in 583 with arrival of refugees escaping the Slavic invasion of Greece who made their home in the rock which would protected them.  Since then, the Byzantines, the Franks, the Venetians and the Ottomans had an eye on the fortress town as it flourished and they all managed to rule at one point or another. Monemvasia as it remains today is a confluence of cultures, a little piece of the Greek coast that has exchanged so many hands throughout time.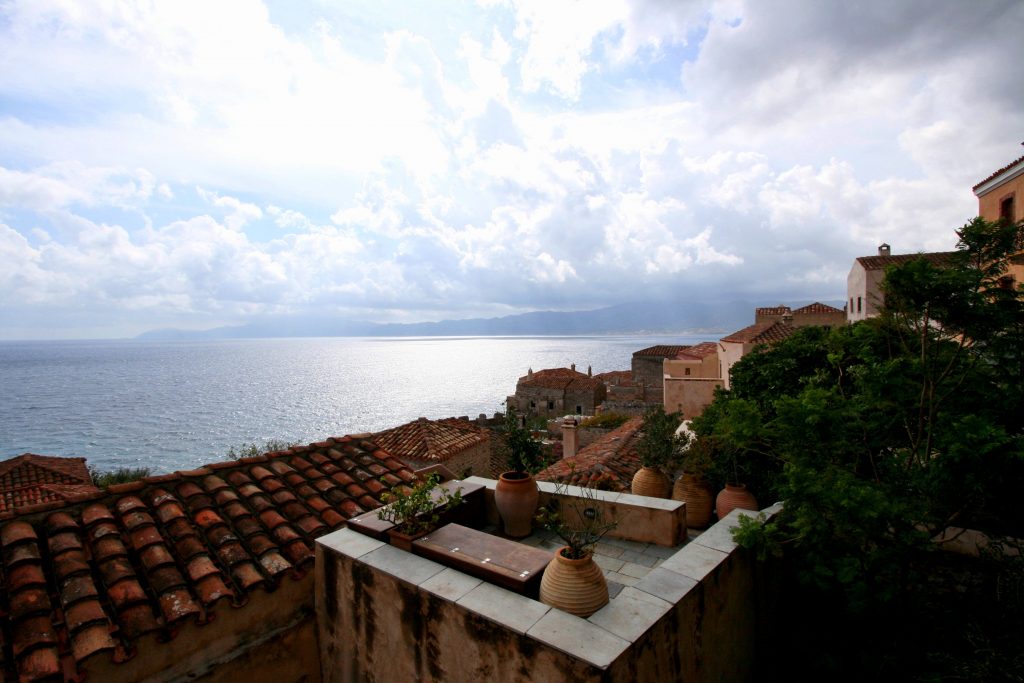 Exploring the History of Monemvasia
Monemvasia's castle, known in Greek as the kastro, is split into a lower and upper town. You can only explore this community by foot.  Spend your days looking for those fantastic traces of Byzantine, Frankish, Venetian and Ottoman influences in the architecture surrounding you and among he original 800 houses in its lanes.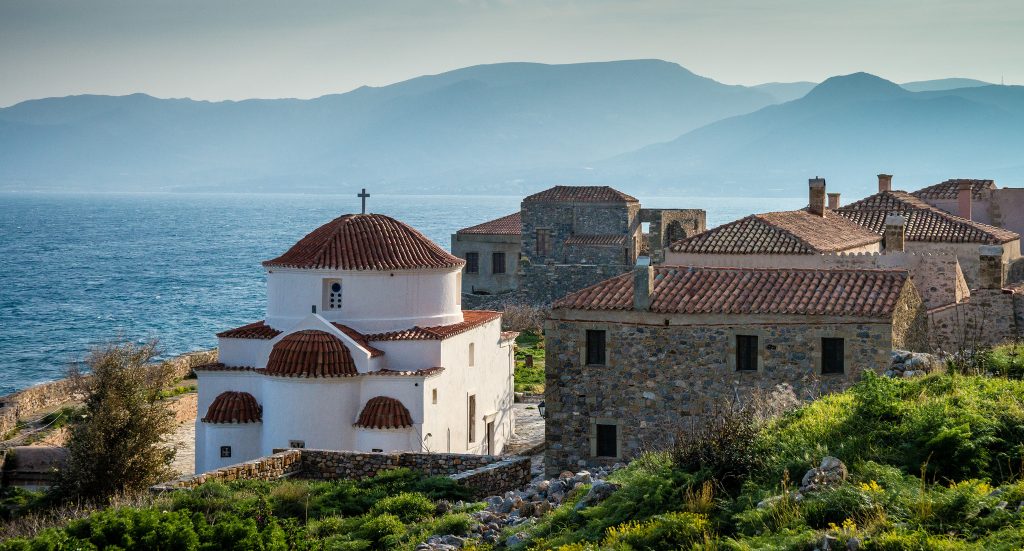 In the upper town's Fortress of Goulas take in a panoramic views of castle walls that once protected the village. See the vast cistern that gave the people water during times of siege.  Explore the ruins of guardhouses, protective towers and the residence of a Venetian governor.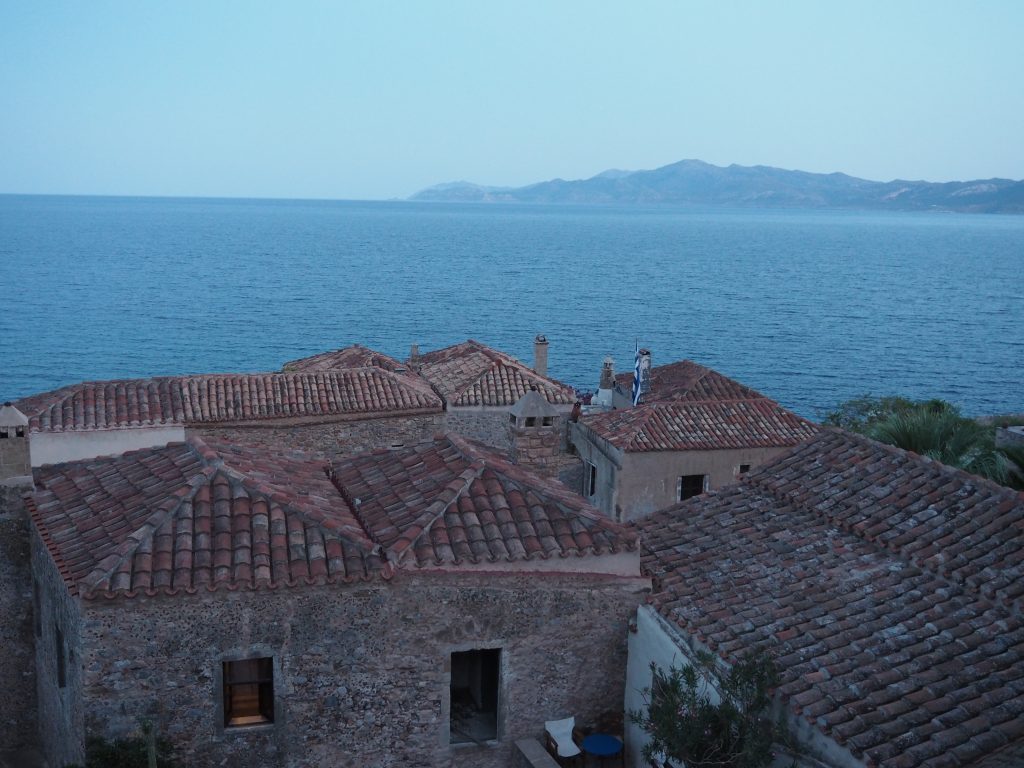 On the eastern tip visit St. Sophia, a Byzantine church known for its magnificent standing interior and a few impressive wall paintings. St. Sophia isn't alone. Dozens of historic churches can be found in Monemvasia, and you can visit four out of the original 40 churches.
Monemvasia Today
Discovering the history of Monemvasia means discovering the greater Lakonia region and how it has evolved today into a distinct destination known for its gastronomy and culture. Wine lovers can sample 14 varieties of grape vines from the region at the Monemvasia Winery.  Try local delicacies like samousades, a local pastry with filo, nuts and honey similar to baklava. Learn about one of Monemvasia's notable modern sons, Yannis Ritsos, a revered poet and a resistance fighter during World War II.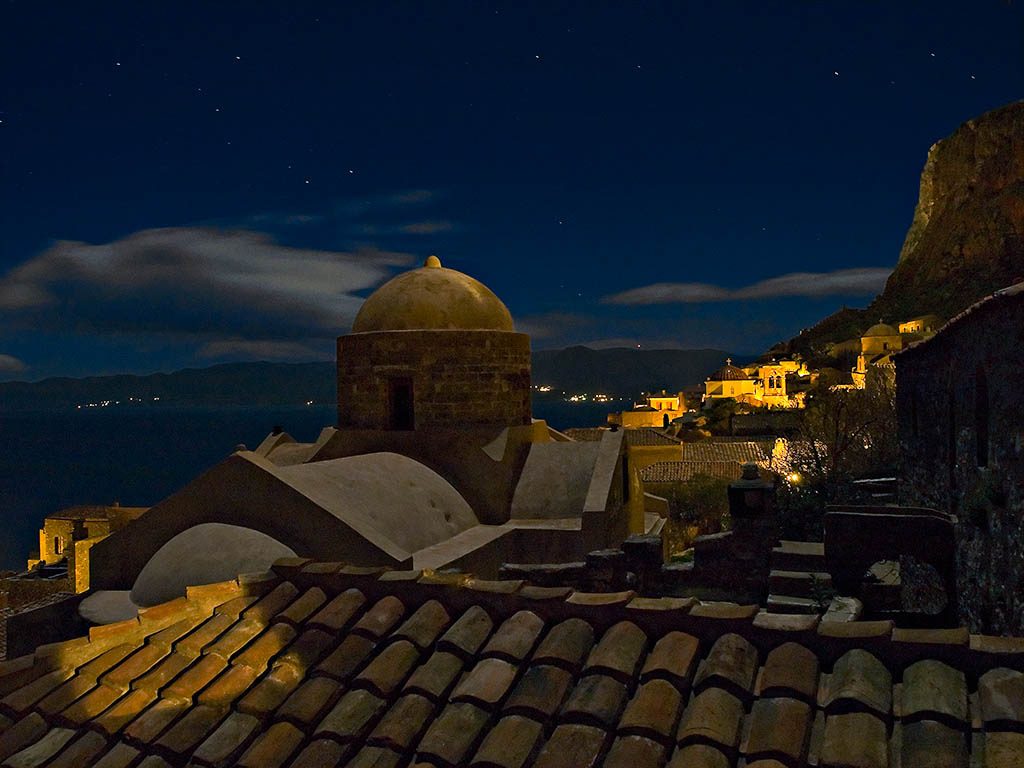 Have you ever explored a historic castle town like Monemvasia in Europe? Tell us about it.