Founded by Marilita Hatzivassiliou, Gourmelita is a food blog dedicated to great food based on soul-satisfying family recipes. It is here that Marilita documents her cooking, sharing delicious recipes and drool-worthy photos.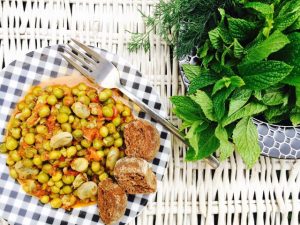 She recently sat down with Fly Me To The Moon for this "Gastronomy Tales" interview to share her culinary journey, how she started food blogging and her passion for seasonal ingredients.
Tell us a little bit about yourself and how you started food blogging?
Since I can remember myself, I was always fascinated by cooking and food. Major moments of my life have been linked to my memories with the food that accompanied them.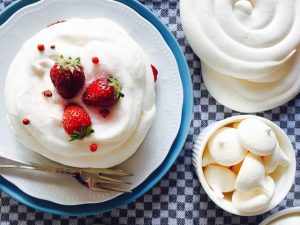 I started blogging in 2012 because of my sister who was fed up of always having to ask me for recipes of something I prepared for a family gathering. I never wrote anything down, as I usually have the recipes in my head — and so she suggested that I start a food blog to document my recipes!
Where do you get your inspiration from when creating new recipes?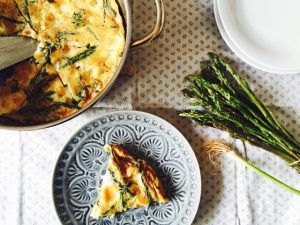 Usually my inspiration is seasonal. It has to do with the produce I will find when visiting local markets. For example, how can I see wild asparagus at the Greek food markets and not think of 10 different ways to cook them? Or Greek fish, or fresh berries in the UK. I currently relocated from Greece to London and this has had an effect on my cooking and on my blog.
What are your favourite foods (recipes) for spring? 
Spring is the season of rebirth. Everything is young and tender. Spring recipes are wonderful due to the amazing ingredients that can be found during this season.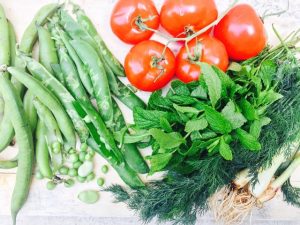 Some of my favorite recipes are anything prepared with fresh peas, artichokes, fresh broad beans and asparagus. As for desserts, seasonal fruits and especially berries, always end up in all my creations.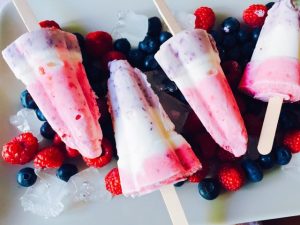 How do you usually celebrate Greek Easter? What are your best memories of this special celebration in Greece?
Easter in my book is a family oriented holiday. I always make a point of being in Greece for Easter and for the last decade at least, I am in charge of the Easter table.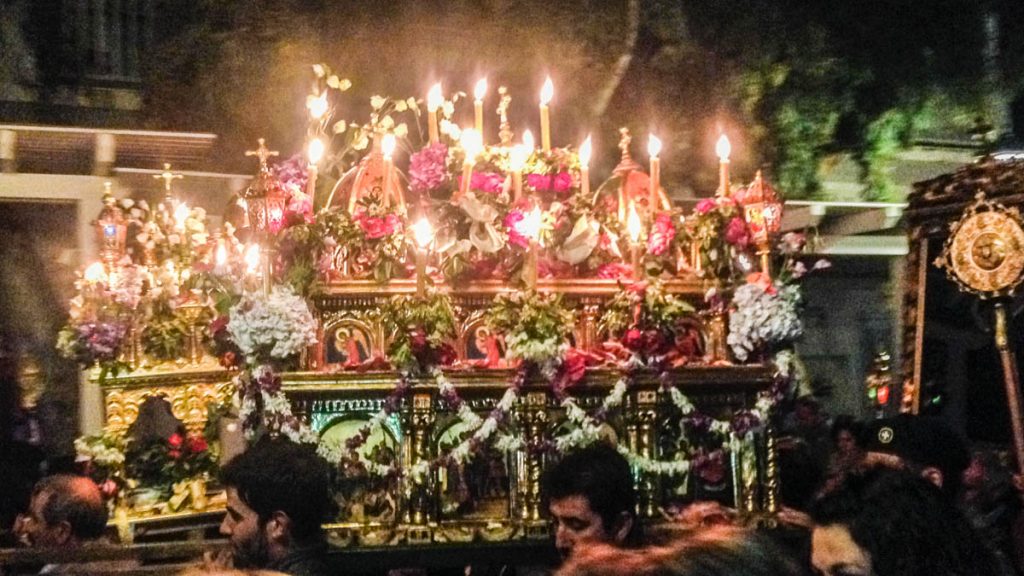 My best memories always have to do with being close with family, friends and loved ones. I have spent some Easters on the Greek islands, but I also enjoy being in Athens which is always empty and quiet during the Easter holidays.
Describe your perfect Easter table.  
The perfect Easter table for me is not the one on Easter Sunday, but the one of Saturday night, after the Anastasis (Resurrection).
I always make my magiritsa soup (Greek Easter soup), the classic lettuce, spring onion and dill salad which is a must in our house for that day, roasted lamb with potatoes cooked in a lemon sauce and tsoureki (traditional sweet Easter bread). Red eggs and the game of 'tsougrisma' — tapping each others eggs, are also a part of this menu of course. The next day we serve slow roasted lamb on the spit which is part of the Greek Easter tradition, as well as a huge variety of pies, cheese, salads, desserts, etc. From this you can understand that Easter is a holiday during which we eat really well and a lot!
Which is your favorite destination in Greece and why? 
Since moving to the UK, I have come to miss Greece more than I thought I would. Each of my favorite destinations has its own beauty and holds special memories for me, therefore I honestly cannot choose.
However if I really had to, I would say my favorite place to be, is my little island of Kasos in the Dodecanese.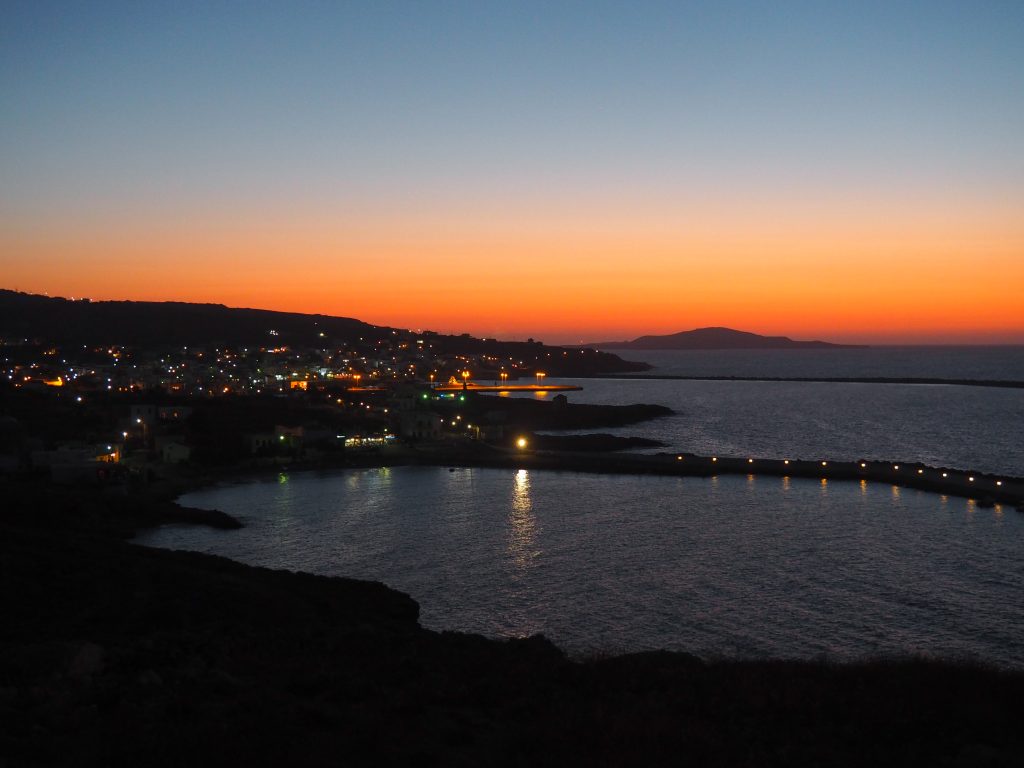 It is an island untouched by time and tourism as it is located on the Southern part of Greece making it very difficult to get to. The people, atmosphere and colors of the island are amazing, not to mention the food which is phenomenal!
I spend every summer there and my children refuse to go anyplace else when we plan our summer holidays. It's the island that feeds our souls with beautiful scenery and serenity to last us for the whole winter ahead.
In her food blog Gourmelita, Marilita features hundreds of delicious recipes to make at home, restaurants worth trying and  mouth-watering food photos.