Spring hikes in Greece are a wonderful way of combining the great Greek outdoors with an activity that will make your mood and wellness levels soar.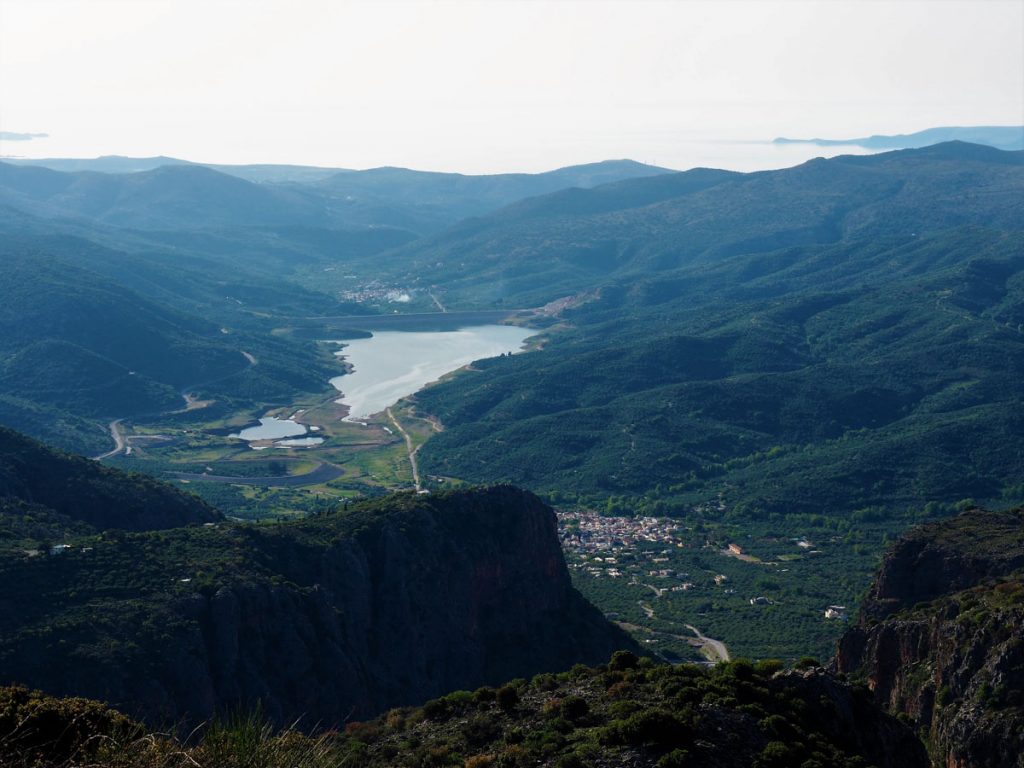 Spring Hikes in Greece
The amazing weather that Greece is blessed with allows for incredible activities in nature, one of which is hiking. Spring hikes in Greece especially, are the most pleasant and enjoyable, avoiding the often overbearing high temperatures of the peak summer season. Of course, summer in Greece is a holiday classic, however, in most scenarios, the ideal Greek summer dream involves being close to one of its many azure beaches, soaking up the sun with relaxation mode being permanently turned on.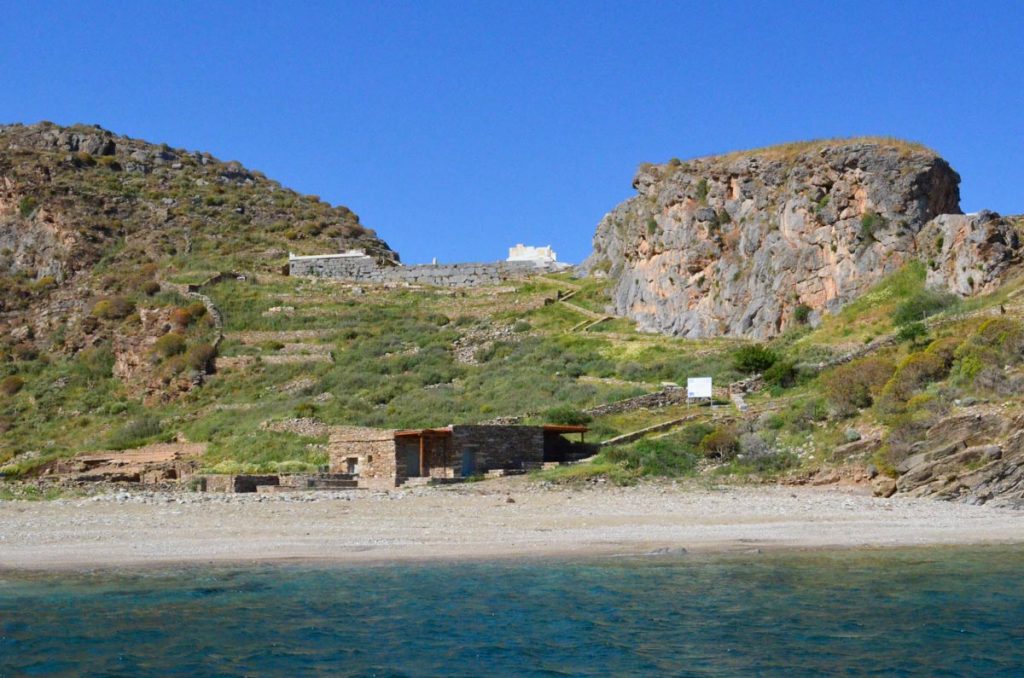 On the other hand, spring in Greece opens up an entirely different world of experiences. And it is such a diverse country, that it is able of offering hiking enthusiasts a plethora of hiking destinations, both on its islands as well as its mainland. Here are the top three destinations for sensational spring hikes in Greece.
Hiking in Crete – Discover the Gorge capital of Greece
When talking about spring hikes in Greece, one would remiss if Crete were not mentioned at the top of the list. Crete is one of those incredible places, visiting which often carries a danger; that of falling in love with it, and almost instantly. Its natural beauty is so diverse that you will not believe it all belongs to a single destination. It is split across four main prefectures, each boasting a different kind of allure.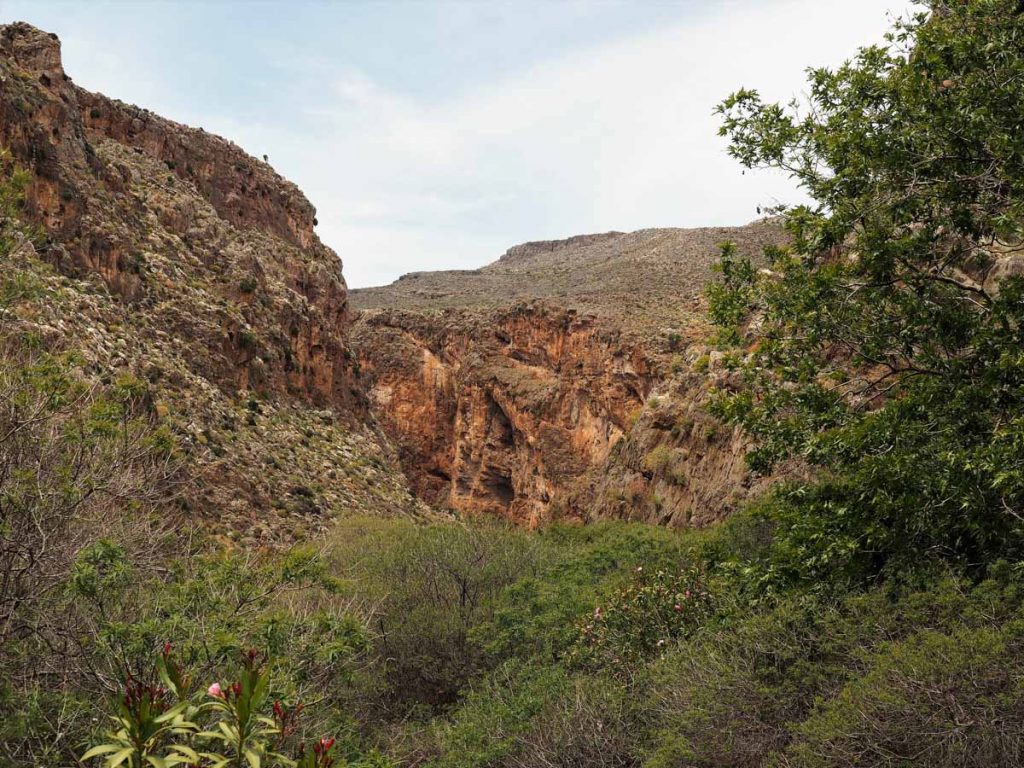 Apart from stunning beaches of crystal clear turquoise waters, Crete is rich in mountainous landscapes that harbor a variety of gorges, crevices and caverns; the Lefka Oroi (White Mountains) feature large bodies of rock embellished with ravines, canyons that render the visitor speechless in most cases. The most famous gorge of them all is the Samaria Gorge, found in the Chania prefecture. It is the longest trail in Europe at 16 km, while it belongs to a National Park and is suitable for hiking only between May and October. On the contrary, Aradaina Gorge is perfectly suitable for a spring hike. At 7 km long and classed medium difficulty, Aradaina Gorge is one of Crete's most impressive hiking trails. Located in the region of Sfakia in Chania, it boasts high walls and the tallest bridge in Greece which is also the second tallest in Europe. The hike can be completed within 3 hours by way of a footpath, amidst a waterway and beautiful flora and fauna. The hiking trail ends at the beautiful Marmara beach.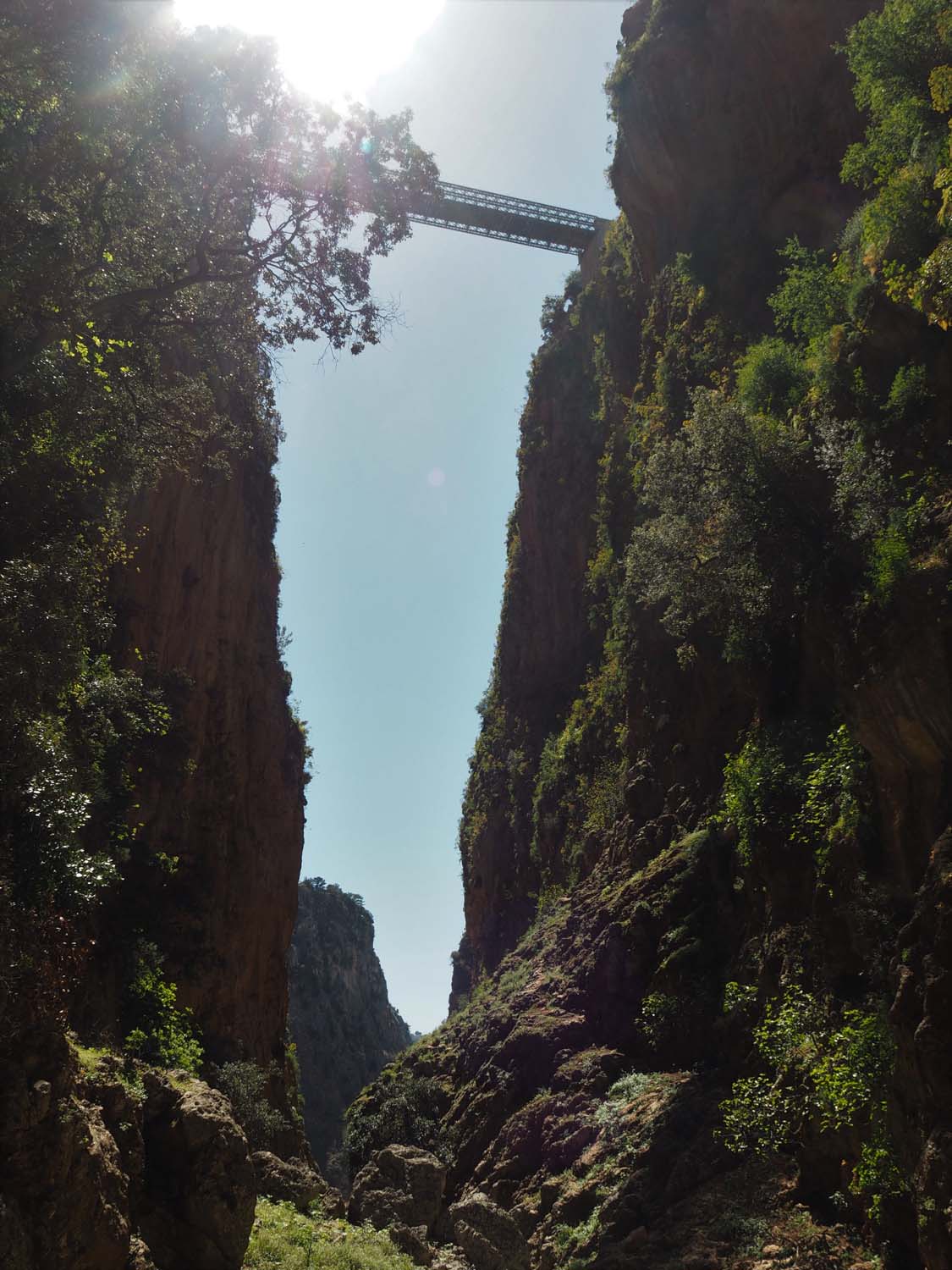 Zakros Gorge is another wonderful hiking trail option in Crete. Found in the most eastern side of Crete, this gorge is also referred to as the 'gorge of the dead' in Minoan times. Zakros Gorge is veritably accessible in two ways. The second entrance offers a shorter route, and begins 4 km from Ano Zakros village. Within 2 hours you will have reached its exit that leads to the Μinoan Palace of Zakros and the beach of Kato Zakros. Another great Cretan hiking trail to discover during Spring is Katharo Plateau found in the Lassithi prefecture. A relatively easy trail, it is suitable for cycling or walking, the Katharo Plateau is part of the E4 trail and is mainly consisted of a dirt track. It is 6 km in length and can be completed in about an hour, leading up to Selakano pine forest.
Hiking in Kea –  Explore the ancient side of the island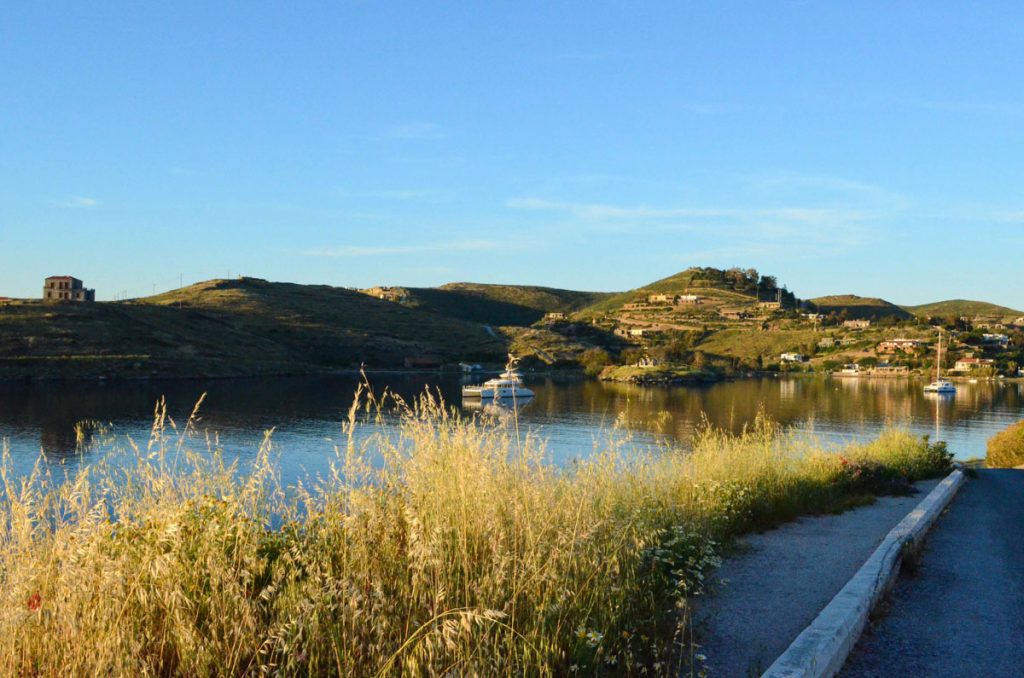 Kea or Tzia island is one of those Greek islands that perhaps fall just under the most popular destination radar. For this reason, it retains a certain modesty that those who wish to divert from the beaten track will much appreciate. There are a handful of interesting hiking trails in Kea, however, the most intriguing ones include the ancient city of Karthea.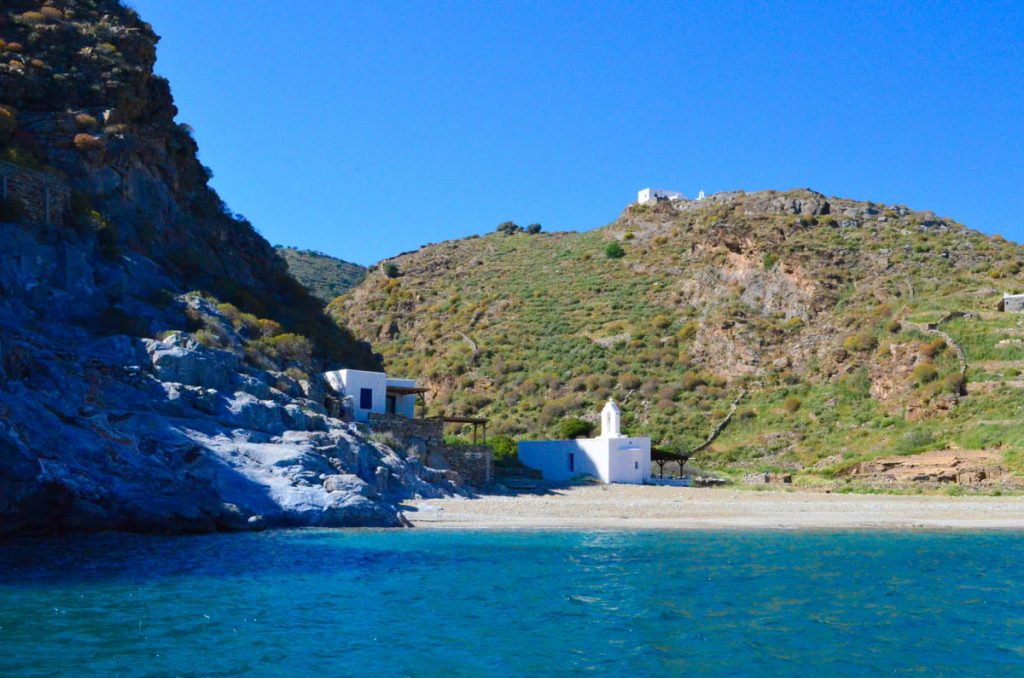 Ardent hikers who seek long trails can take the "Aristaios" trail that will keep them on their feet for a good 3 hours, passing through seven key locations: Ioulida , Mesaria , Profitis Ilias, Astra, Ellinika, Agios Symeon and Karthea. However, the highlight of this trail is, indubitably, Karthea. Once a fully functional city, it was founded the 12th century BC. Ancient Karthea had its own defense system, water supply, a collection of mines, as well as its own city laws. The city's evident ruins and tangible outlines of the settlement, tell the tale of its golden era. To share the same footpaths, scenic views and standpoint with those who were part of an ancient civilization creates a sensation that is almost indescribable. Today, the ancient site is only accessed by boat or by driving 30 minutes from the center of the island, plus another 45 minutes to hike the trail.
Hiking in Pelion – Enter the realm of Centaurs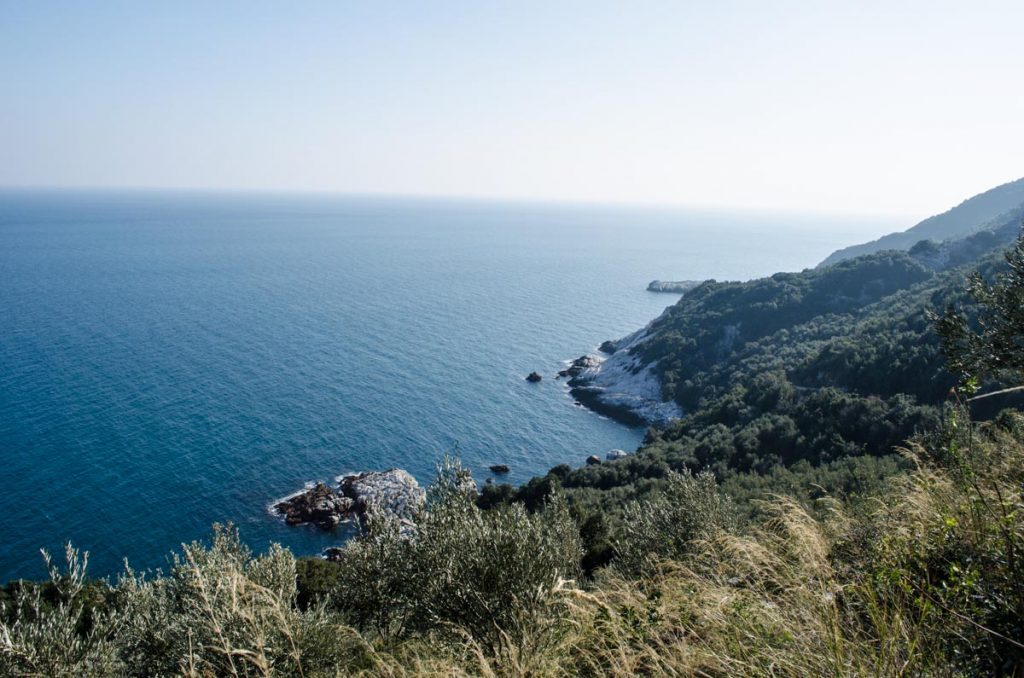 Pelion is our Greek mainland hiking destination that could easily beat all the rest with a triptych of enchanting elements. These are its magical landscapes, riveting history and immaculate vistas. Pelion is known to be a place of captivating contrasts, blending massif mountains rich in streams and rivers with beaches, and is a sought after destination all year round. Pelion is the land that bore the mythological creature Chiron and his kin of Centaurs, who were half men, half horses and very revered in Greek mythology.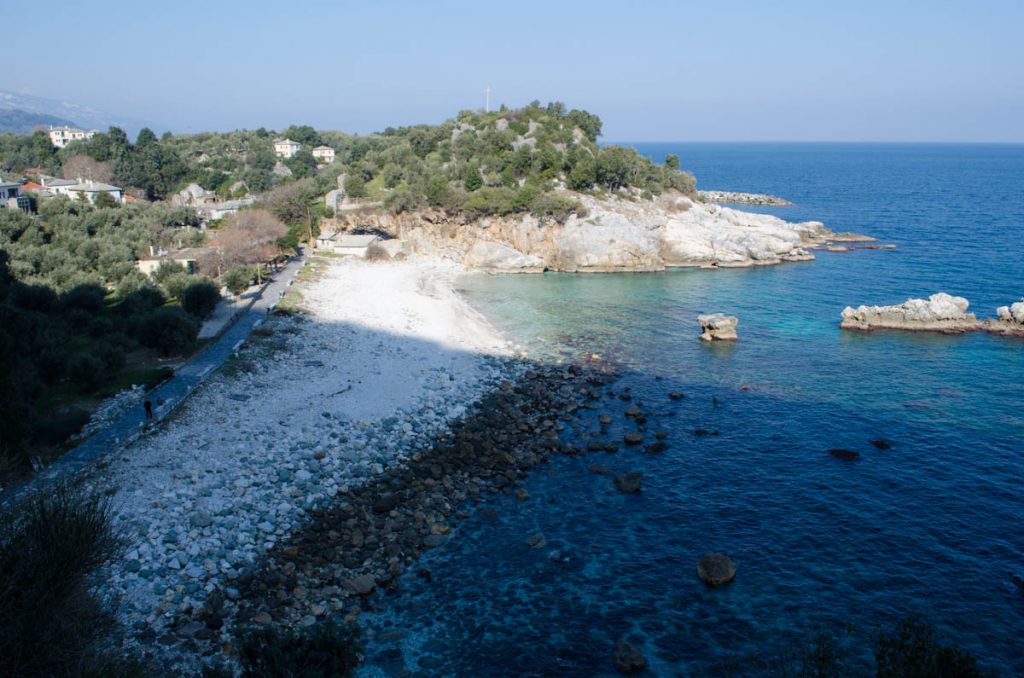 Tsagarada is perhaps Pelion's most charming region,  and home to a 17th century trail which leads through its rich forests of chestnut, breech and plane trees. Hiking through Tsagarada will reveal the splendor of Pelion's bountiful nature, unveiling spectacular visual scenery that is charged with an energy steeped in myth and legend. Take the Damouchari trail that will lead you to the homonymous beach. Both the journey and the destination of the Damouchari trail will astonish you. You will get to connect with a kind of nature so vibrant and wild, that its 1 and a half hour, 4 km distance will go by in no time.
Pelion is one of Greece's most marvelous hiking destinations and so offers the visitor numerous hiking options. For a longer hike, look into taking the Chania to Tsagarada trail at 5 hours, plus stops. This will take you from the north of Pelion and the ski resort in Chania, to the southeast, all the way to Tsagarada. Especially during spring, this trail is phenomenal with its entire flora in full bloom, a delicate veil of verdant surroundings amidst the wilderness of unyielding rocks.
We hope that we've inspired you to experience a spring hike in Greece. Have you hiked in Greece?