Katerina Ioannidis is an award-winning jewelry designer and artist. She was born into a Greek family of goldsmiths with origins from Istanbul. She recalls her childhood days spent surrounded by glorious jewelry. The passion she acquired for jewelry design inspires her until this day and as a result, successfully manages two jewelry boutiques.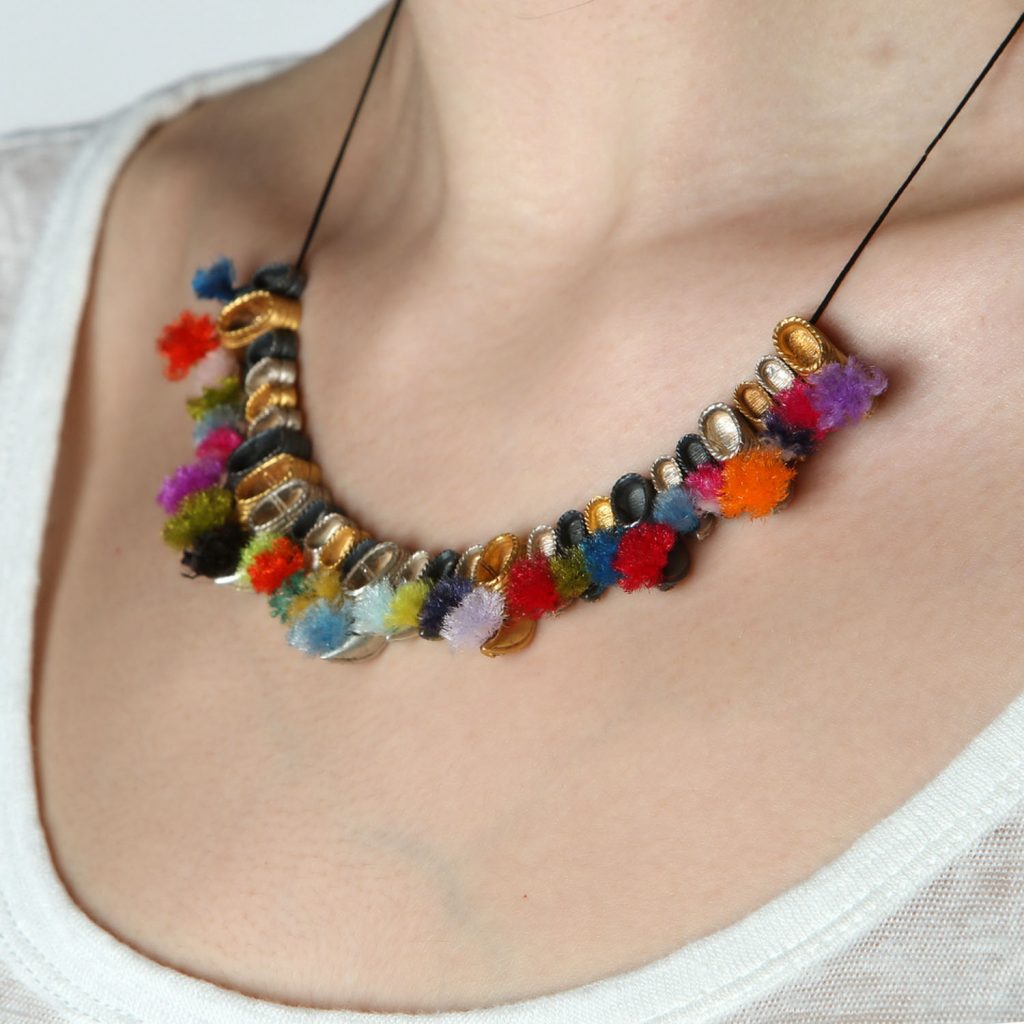 She is a graduate of the Aristotle University of Thessaloniki in Greece (Fine Arts), the University of Barcelona (Fine Arts), the University of the Arts London (UAL) and the Camberwell College of Arts (MA). Katerina lives between Athens and Thessaloniki with her husband and business parter Nicholas Navrozidis, and their two teenage daughters. She recently sat down with Fly Me to The Moon for this "Artistic Tales" interview to share her remarkable journey and the fairy tale feeling that she projects in her unique jewelry design.
What was it like growing up in a family of goldsmiths? Who inspired you to follow in your family's footsteps and become a jewelry designer? 
My family has been involved in jewelry making since the end of the 19th century. My great grandfather had set up his first business in Istanbul and in 1922 he expanded to Thessaloniki. From a young age, my visual representations were full of jewels. My childhood memories were of my first toys inside our family shop and it was all part of a world of gold. Without having been taught, I knew from the beginning how jewelry works including how it opens, how it closes and in general how it's used.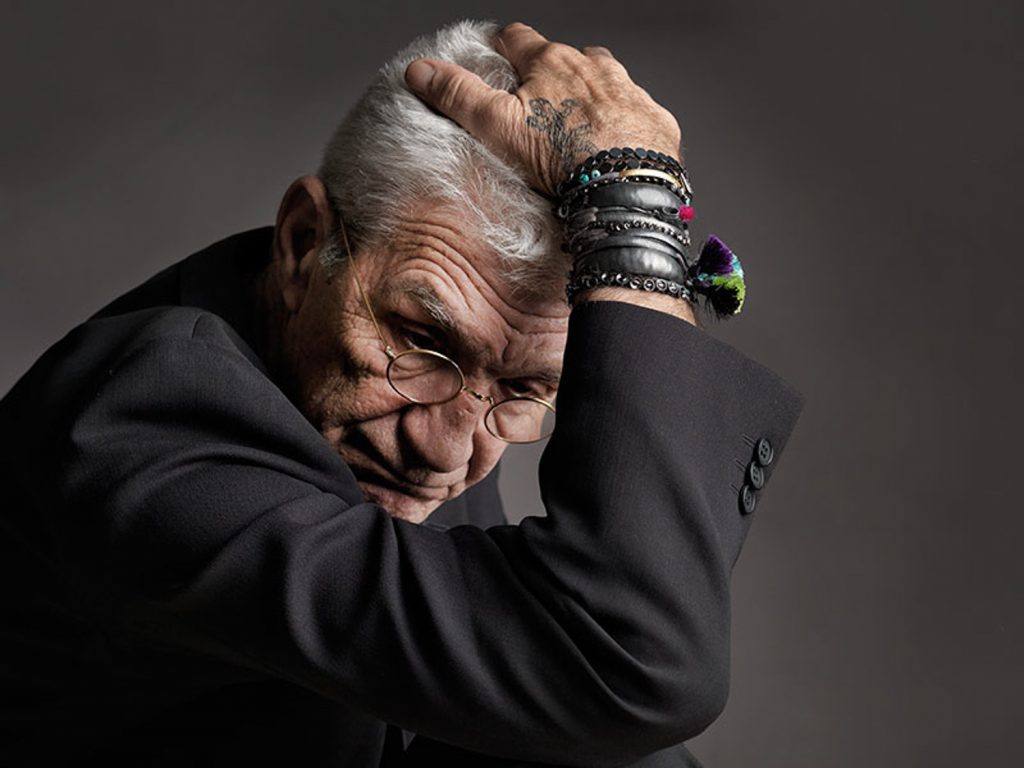 At university, I entered the world of fine arts and realized that was where I wanted to remain. My visual world filled up with powerful images from a completely new environment. The spark of interest in jewelry making was triggered towards the end of my postgraduate studies, and this is when I decided to combine the two worlds that I love — painting and jewelry. When designing jewelry, I try to incorporate all my knowledge as a visual artist and to translate it into jewelry.
You have completed your studies in three different countries: Greece, Spain and the UK. You have also received several awards for your jewelry and painting works including the Sir Jonathan Clarke Award. How has this shaped your career as a jewelry designer?
During my studies, I was fortunate to live beyond Thessaloniki, which is my hometown, as well as in London and in Barcelona. All three cities are multicultural, with long history, strong personalities, passions, intrigues and with deep impressions on time. I chose to live as a local, not as a visitor, to blend in and to absorb everything that was happening around me — the habits, culture and art. As a result, I gained a wealth of memories, experiences and ideas. They were all a starting point for creation but the journey didn't not stop there. The journey never stops if you wish to be creative.
Your collections are all very unique and connected to the Greek culture. Tell us about the idea of creating a Greek tsarouhi collection as well as the Almond (Mygdala) pieces. Is there an interesting story behind that?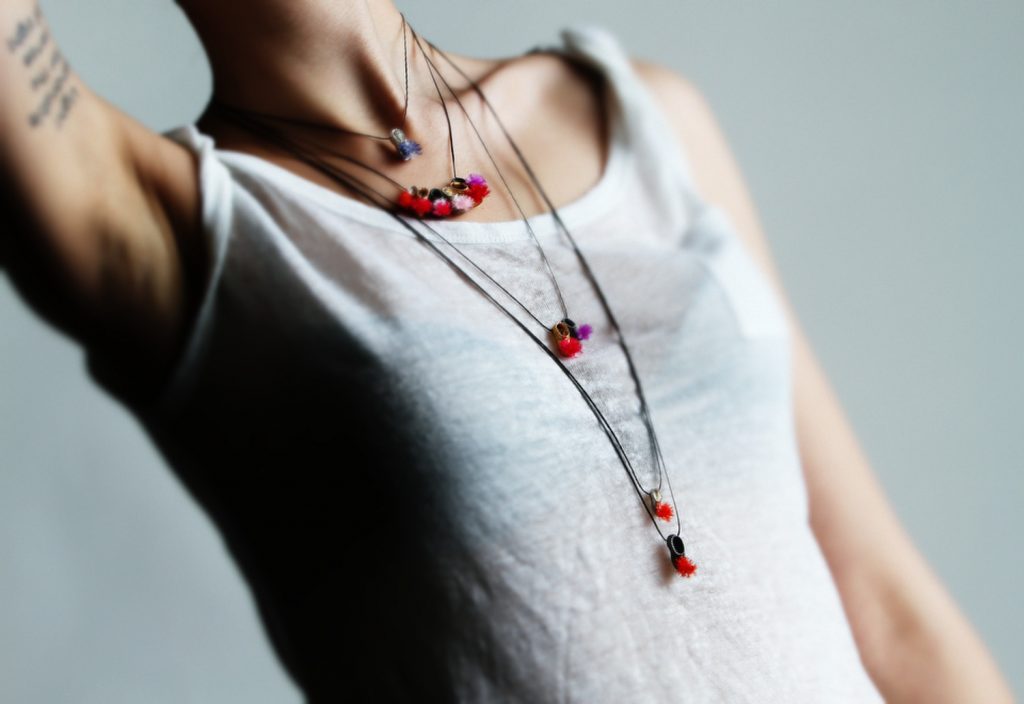 I design a collection, which initially begins with an interesting idea. Then we process the idea with our team, create a fairy tale around it and then we transform it into jewelry. Both the tsarouhi and the Almonds are nothing more than elaborated fairy tales — worn.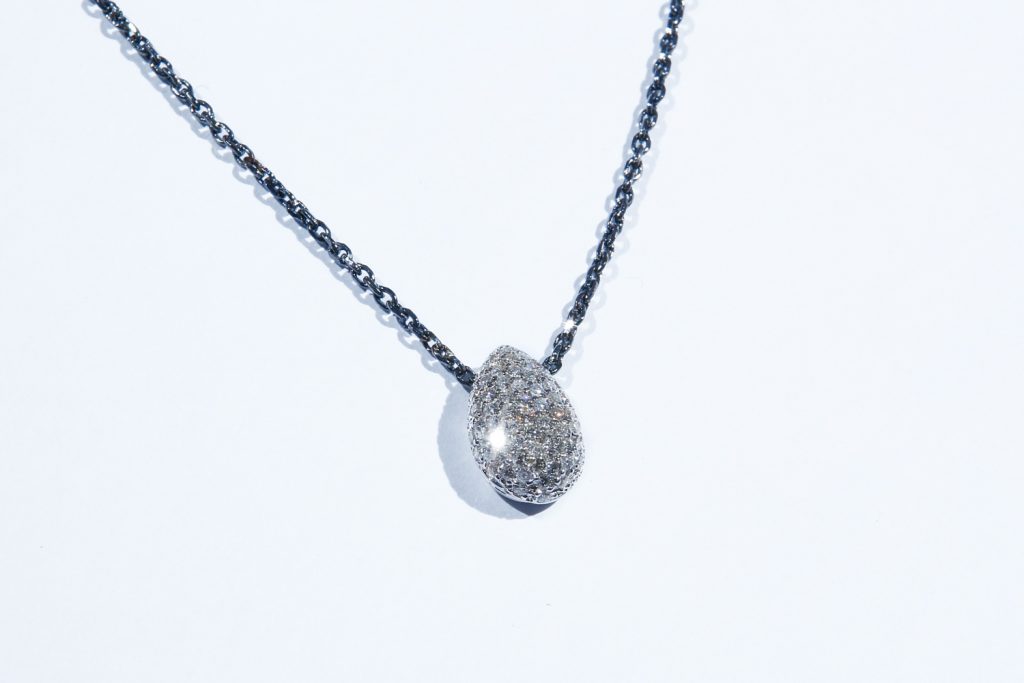 You identify your style as "studio craft" which demonstrates a conscious subversion of the materials and techniques used in traditional goldsmith. Was this always the style that you followed in your jewelry making or is it something that you developed over the course of your career? 
Every material has its own essence and I try to show off its power, regardless whether it is gold or not. Contemporary art is not leakproof to the use of materials. Therefore, with jewelry I use materials without prejudice. But I see gold, in its various forms, as the undisputed king of materials.
What type of women wear your jewelry?
The woman I'm designing for is not the typical woman wearing jewelry. I design for a woman who understands jewelry as an artwork, recognizes its aesthetics and appreciates its original design. She suspects that there is a hidden meaning behind the first impressions.
Where do you draw your inspiration from?
Inspiration is everything we see, what we hear around us, what we experience, what touches us, creates feelings and stimulates our imagination. Inspiration is our senses.
Folk art, Byzantine art, tradition, costumes, Dionysian feasts, Theophilus, Karagiozis, traditional costumes, old games and folk songs. The folklore chest is my secret treasure, with the images, colors and theatrical plays we grew up with. From there, I draw my information and implement it into modern jewelry. The process is the same as I was taught in painting at the School of Fine Arts.
Name your favorite place in Greece and what is there to see / do? 
I love Halkidiki, Sithonia. It is a magical place, a miniature representation of all of Greece. Countless beaches, inlets with calm turquoise waters, white sandy beaches, dense vegetation and pine trees that reach until the sea. Whimsical beaches where the grey of the rocks meets the blue of the sea, portraying its wild beauty.
Vivid images from my childhood summers which always make me return to relive them. Halkidiki for me is an ideal place for relaxation, a timeless reason for inspiration and creation.
As you can see Katerina harmoniously blends her childhood memories and her love for Greek traditions in her contemporary yet timeless creations.
To learn more about Katerina's unique jewelry creations you can visit her website www.katerinaioannidis.com