Born to Greek parents in Toronto, Canada, Dimitra Colomvacou completed her studies at the Centennial College of Applied Arts & Technology. As her love for Greek culture grew stronger she decided to return and settle back in her homeland. For over a decade she has been living with her family in the small village of Xirokambi in Laconia, Peloponnese where she practices her craft and works on pebble mosaic paving. As a self-taught artist, Dimitra has found her niche crafting remarkable art from ancient times.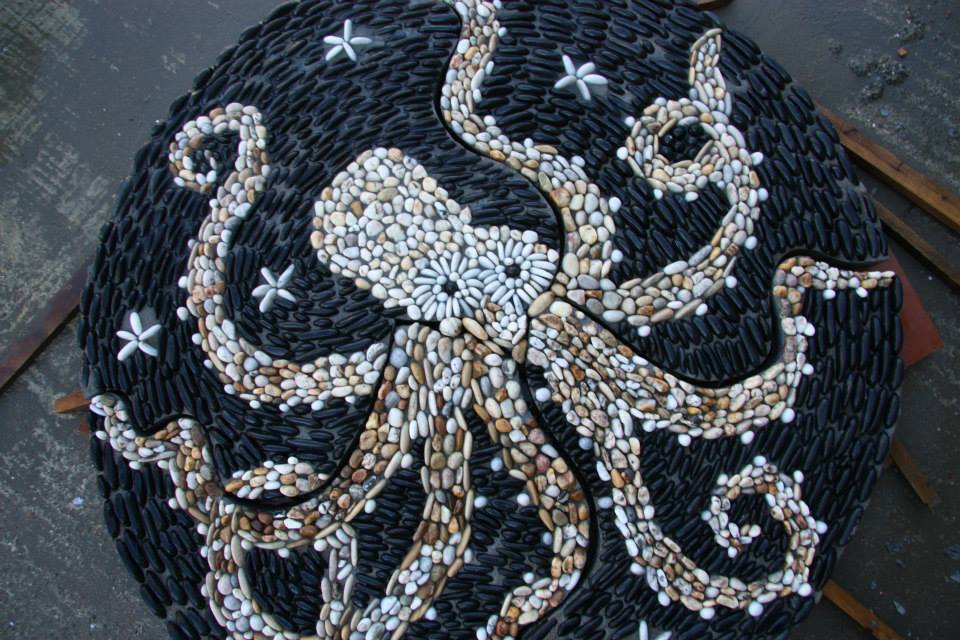 She recently sat down with Fly Me to The Moon for this "Artistic Tales" interview to share her journey and inspiration behind her work and the importance of keeping this ancient art form alive.
Tell us how your Canadian upbringing and Greek heritage inspired your work? What is the line between the two worlds that you have been exposed to?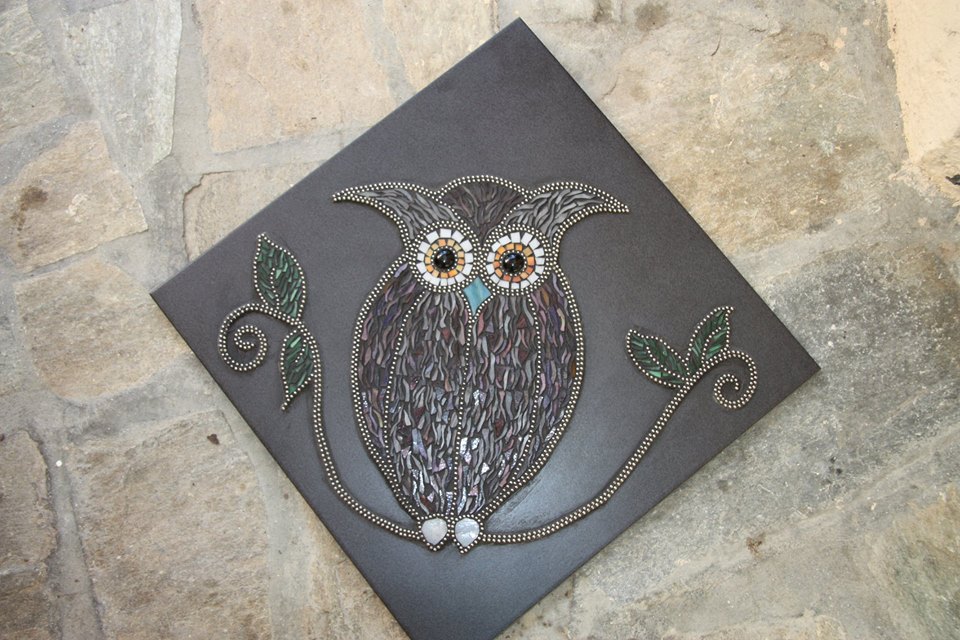 Growing up in Canada, my education from grade school entailed many hours of art during school together with my Greek heritage inspired me to learn this ancient art form as some of the most beautiful mosaics still exist in Greece.
Who inspired you to become a pebble mosaic artist? 
For my pebble mosaics, my inspiration came from Maggy Howarth of Cobblestone Designs.  While researching the internet to make a pebble mosaic for my home I came across her designs and technique.  Ms. Howarth is considered to be the best pebble mosaic artist worldwide.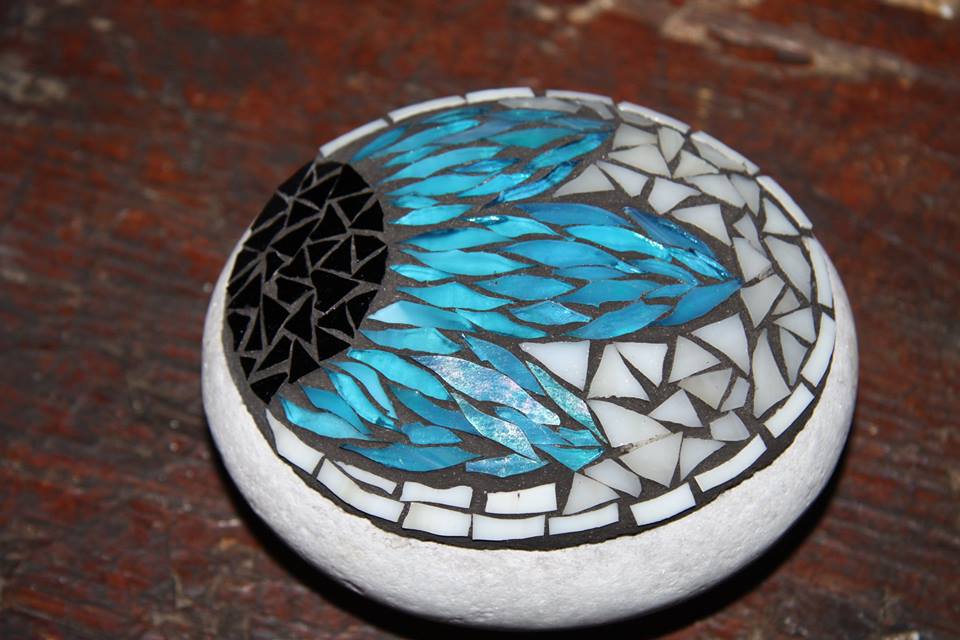 I have included other types of tesserae (materials for mosaics) for my mosaics, mostly glass on pebbles, found wood and recycling or upcycling pans and dishes.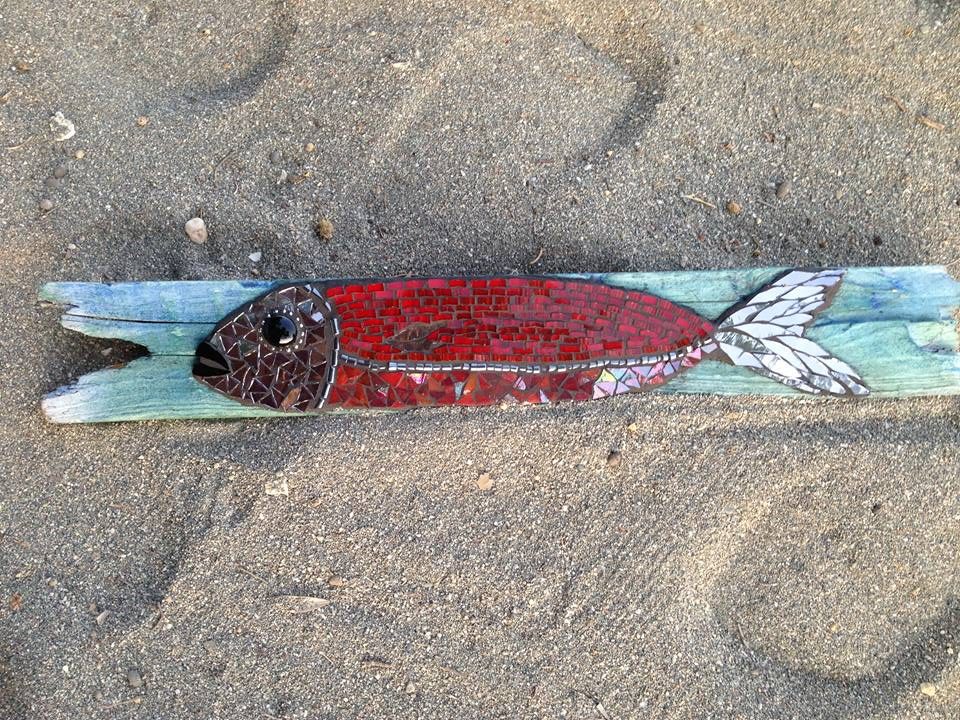 Would you say that pebble mosaic creations can be compared to carpeting with the only exception being is that they served warmer Mediterranean climates.  In your opinion there is a connection between the two forms of art?
Yes, pebble mosaic creations can be compared to carpeting or embroidery with pebbles or other tesserae that form intricate floor patterns.  The two forms of art are connected because both need many hours to complete.  Each piece of tesserae is like one stich in an embroidery pattern.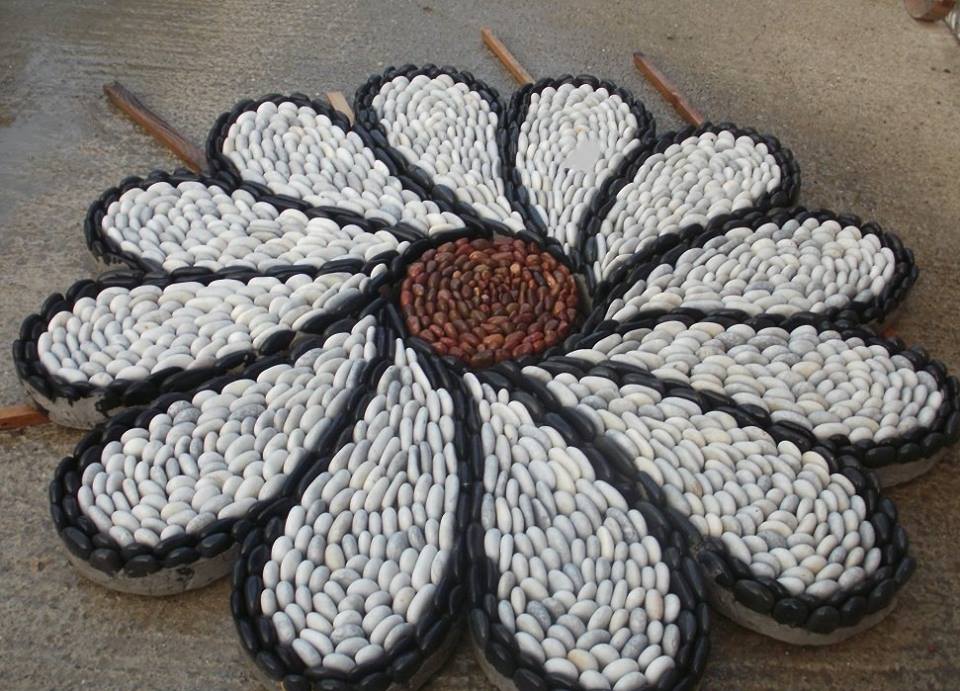 Name one of the most memorable projects which you have worked on?
Each project is unique and memorable but the most memorable projects are the workshops that I conduct which, after a few hardworking hours, my students leave with the basic knowledge of how to make a mosaic and they always leave with a satisfying smile on their face.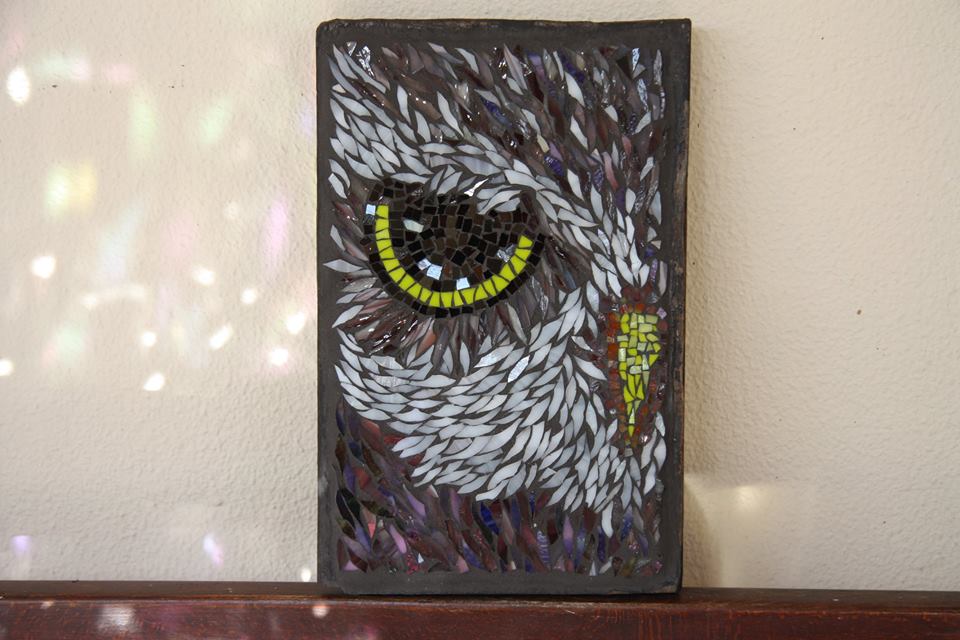 What would you say is the future of pebble mosaic art?
Since this ancient art form has survived many years of its existence, I would like to believe that it will continue for many more years.  On this note, I would like to see mosaics taught at all levels of education from grade school to high school.
Where do you get your inspiration from?
My inspiration comes from my surroundings.  I live in a small village called Xirokambi, located only 15 minutes south of Sparta, Greece and I am surrounded by the flora and fauna of the mountains and the nearby sea.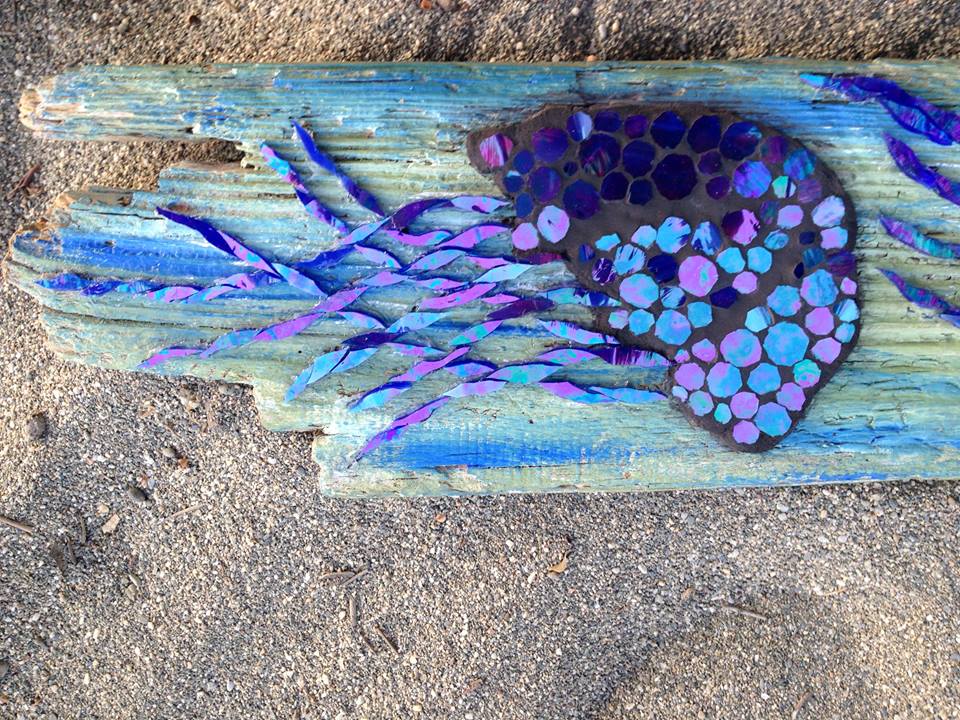 What are the characteristics of your clientele who order your works of art.  Have you seen a rise in the interest from the international market?
The characteristics of my clientele are those who love history and old-world charm.  As mosaics have been made for thousands of years, those who seek ancient art forms are my clients.  There is a definite rise from the international market for mosaics in general.
What is the biggest challenge that you have faced in your career as a pebble mosaic artist?
My biggest challenge that I face as a mosaic artist in general is finding my materials and supplies where I live.  Most of my supplies are ordered from abroad.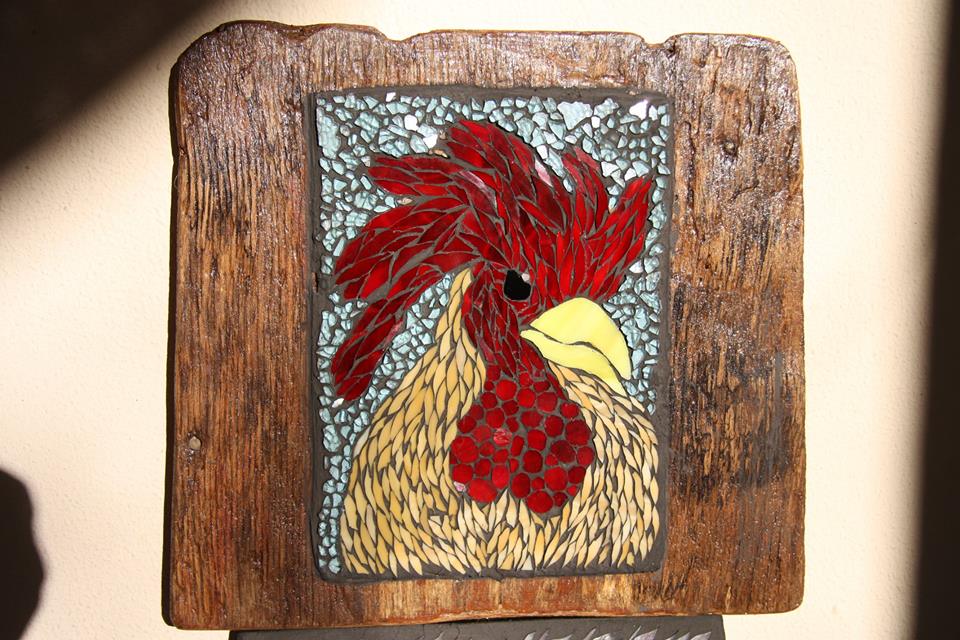 Dimitra Colomvacou uses imagination, careful planning and self-discipline to create works of art which have been passed down to us from the ancient Greeks over 4,000 years ago. To learn more about mosaic art in Greece you can visit her websites www.votsalota.com and www.mosaicartgreece.com