A special occasion is a wonderful opportunity to travel to lesser explored destinations where the unique charm of each place can be infused into your wedding, anniversary, honeymoon or birthday celebration, making it all the more sensational.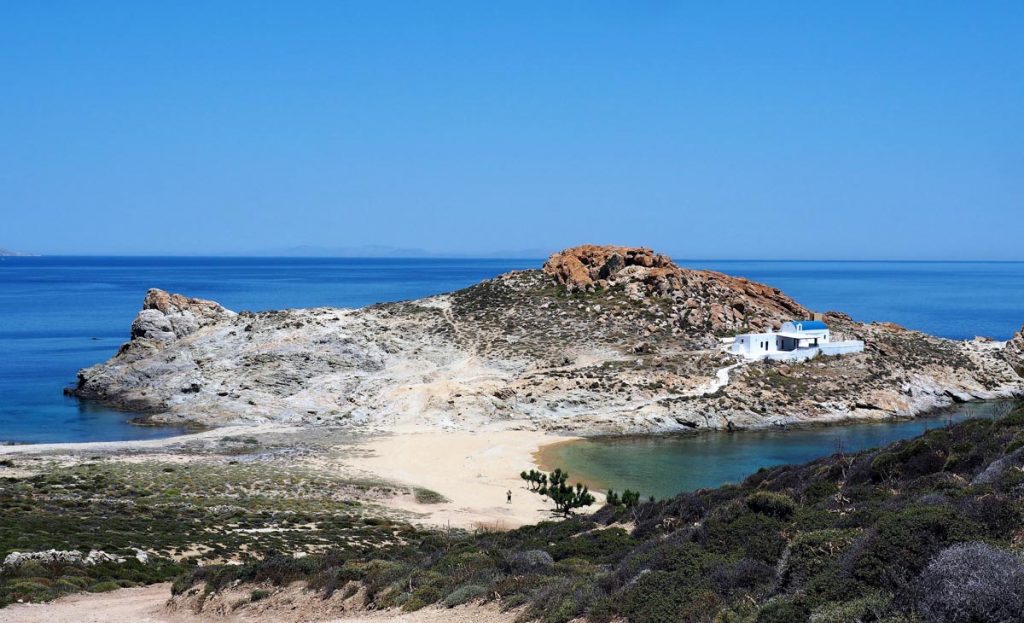 Off the Grid celebration ideas around Greece
If you are a fan of the Greek islands, chances are you will have visited the most popular, jet set ones, such as the glamorous Santorini and Mykonos of the Cyclades.  Chances are that you are also wanderlusting over other islands that will have a similar awe factor enough to elevate your special occasion, yet offer an entirely different note to the experience at the same time.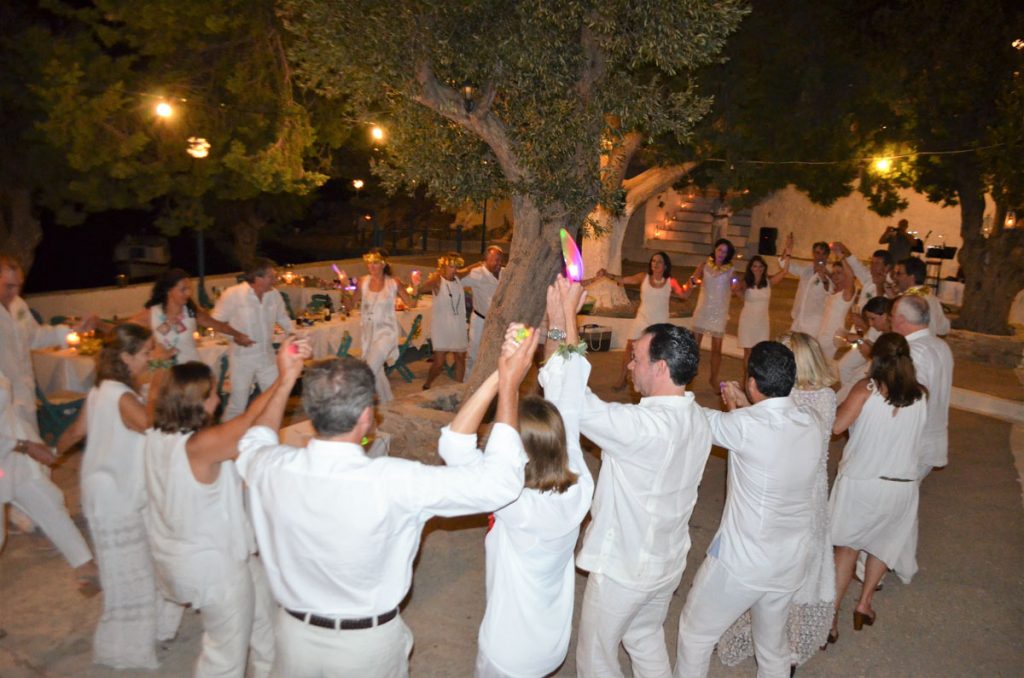 In the quest of seeking off the grid celebration ideas on Greek islands, dare to consider Serifos, Symi and Corfu that constitute fascinating alternatives for a more demure, secluded setting, without compromising on incredible scenic landscapes and charming island settlements that will absolutely enthuse you.
A unique wedding celebration in Serifos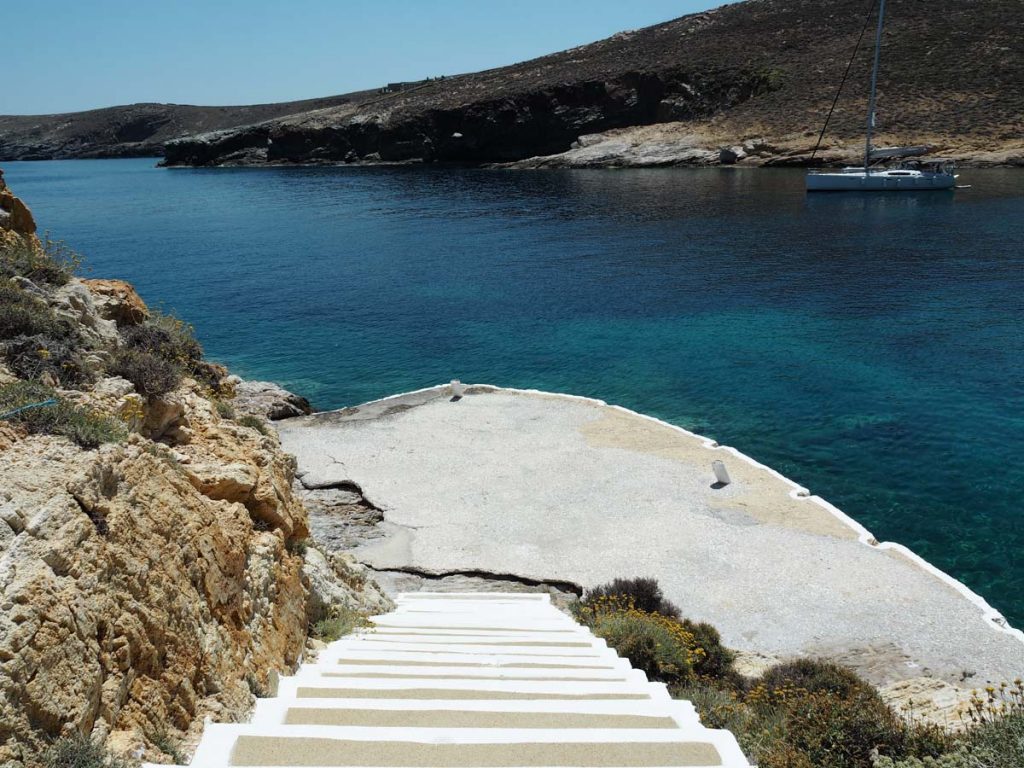 Serifos is one of the more hidden destinations within the Cycladic island cluster. It remains fairly unknown, not due to it lacking in stunning scenic views and landscapes, but rather due to the fact that its more flamboyant siblings, such as Santorini and Mykonos, usually 'steal the show' on the romance front.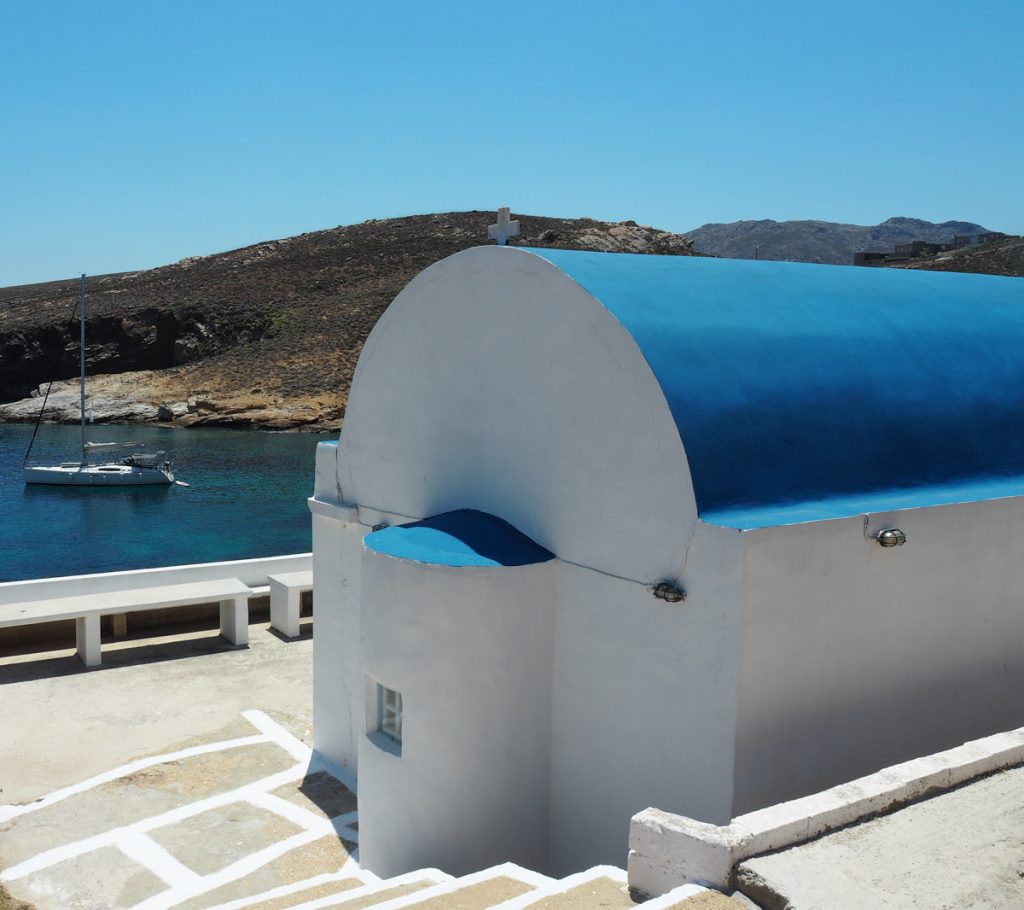 Yet if you give Serifos the chance, you will find  that it can deliver a sublime wedding setting. The key highlight of Serifos is its authentic character and its gorgeous Chora (main town). The typical, traditional whitewashed cubist style houses are dotted around the mountain hillside that overlooks a picturesque harbour, offering immaculate sea landscape views.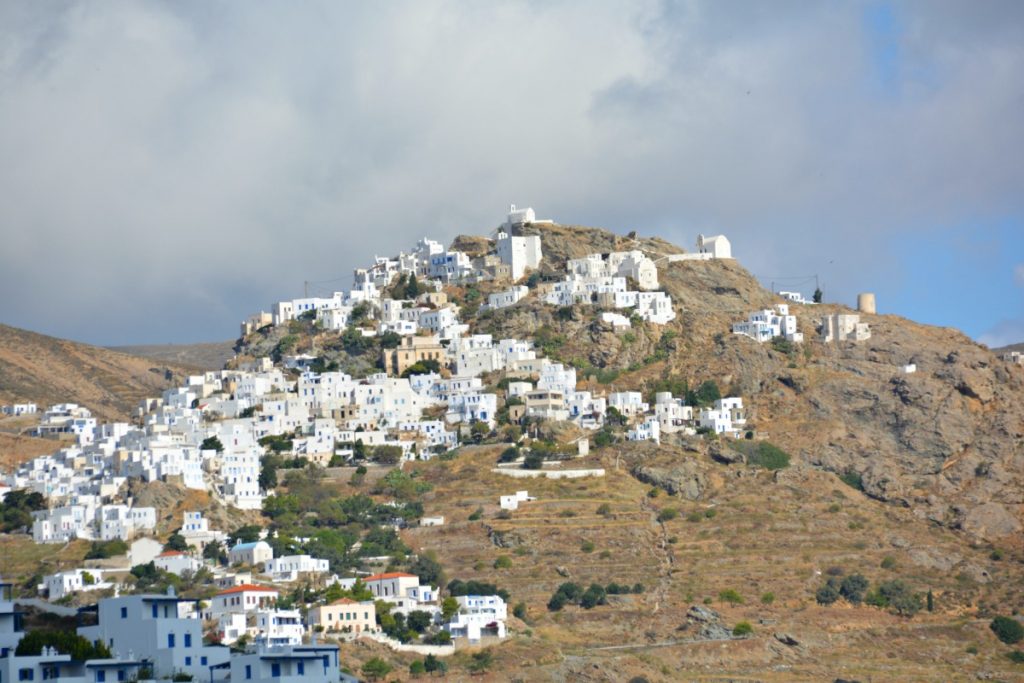 Many quaint Cycladic churches are dispersed throughout Serifos, most are found in the Chora, while others are set in more remote spots around the island, even right on the brink of where sea meets land, amidst the charmingly rugged rocky landscape that defines the island. Choosing one of the many striking churches of Serifos to have your ceremony may pose a pleasant dilemma, since each one is more beautiful than the next.
Your pre or post wedding celebration can take place on one of its astonishing beaches, if not at Chora —  your private villa or your hotel of choice. Serifos is blessed with some truly incredible beaches, where crystal clear waters soak the pebbly sand creating idyllic visuals that will fully complement your special occasion. You and your guests will be immersed into an unprecedented kind of luxury, fused with a laid back, chic attitude, while arranging a party on the beach, will be laced with the sounds of a saxophone blending in with sea breeze. It is this priceless aura that will surround your wedding celebration, as the genuine island vibes of Serifos create a sense of timelessness, adding a touch of demure refinement.
A sophisticated birthday celebration in Symi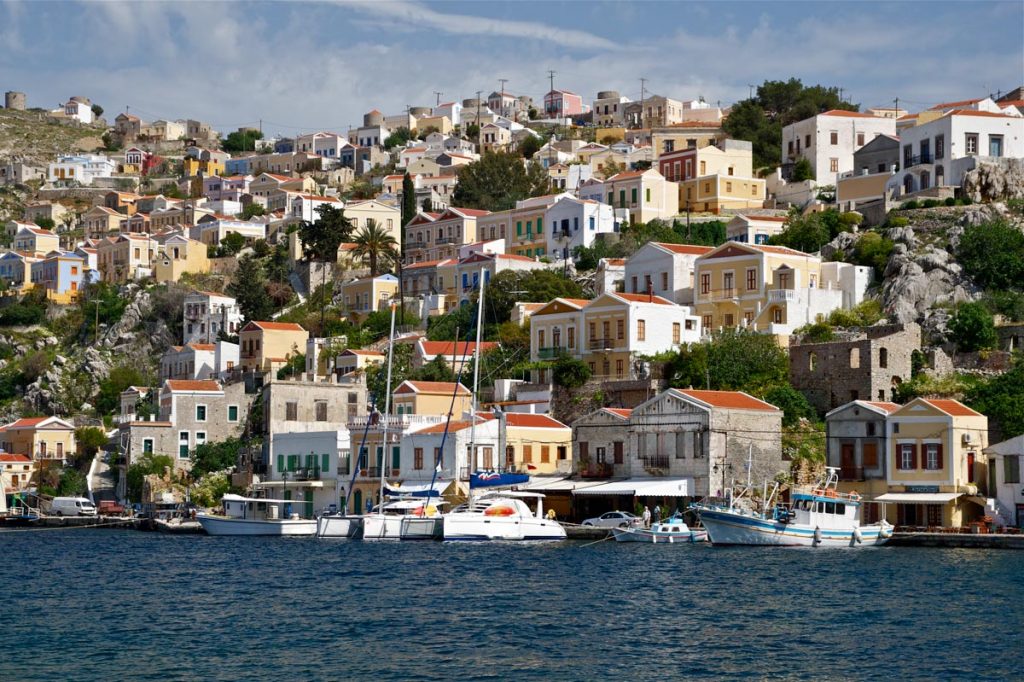 Symi, in the Dodecanese island cluster, is definitely an off the grid destination. Those who have had the chance to discover it, have become enchanted by its neoclassical charm that is evident from the moment you approach its mesmerizing port. Colourful and elegant residences decorate the harbour of Symi; their reflections shimmer on the glistening sea, creating a picture perfect canvas that exudes a captivating sight, instantly. The architecture of the island is entirely scenic and positively spellbinding, making Symi one of the Greek islands that has nothing to be jealous of its other more popular counterparts. It retains its traditional character and manages to achieve the subtle balance between authentic island feel and cosmopolitan flair.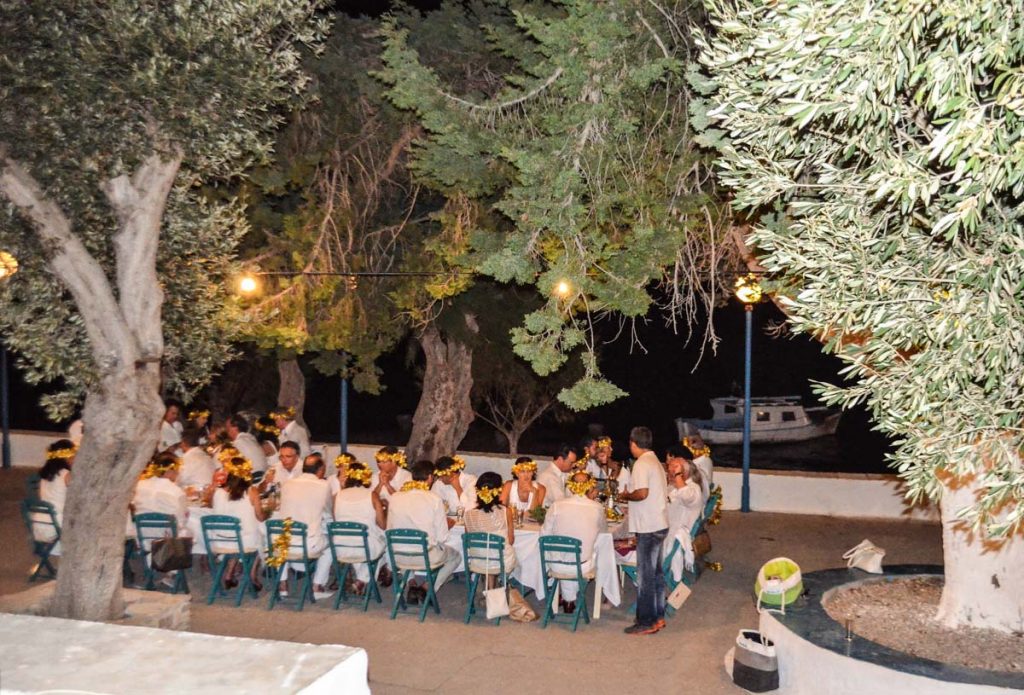 Taking your birthday celebration to Symi will make it a lifetime event. Not only will you and your party get to discover this off the beaten track destination, but you will be able to set your own pace, for enjoying all your moments. You can consider renting a dreamy villa for your guests, where your holiday will be inundated with the elegance and sophistication of the traditional element that Symi boasts. For all those moments that surround your event or celebration, you can explore its beaches and sites at your leisure. You can do this by land or even by sea, by hiring a boat to take you around to the more secluded coves of the island, or watch the sunset on board altogether.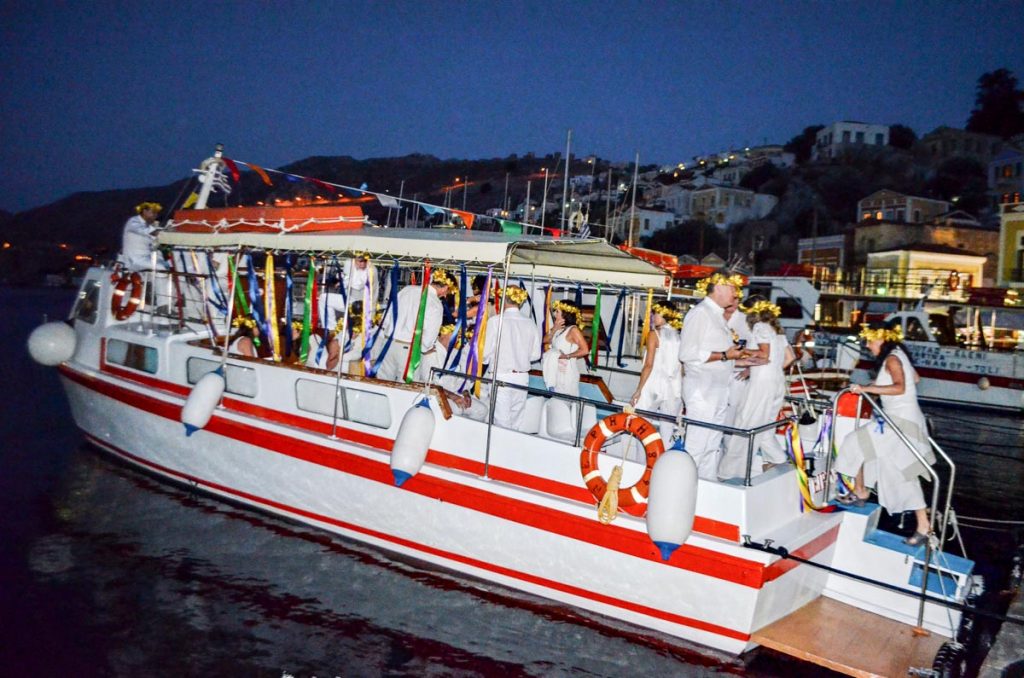 For combining a little bit of culture too, Symi is known for its spectacular Monastery of Taxiarchis Michael Panormitis that dates back to the 15th century and is where the revered icon of the Archangel Michael is located. The island is a place that has a fair amount of history reverberating between its streets and villages amidst its mountains and valleys, thus offering numerous things to see and do.
An enchanting honeymoon or anniversary in Corfu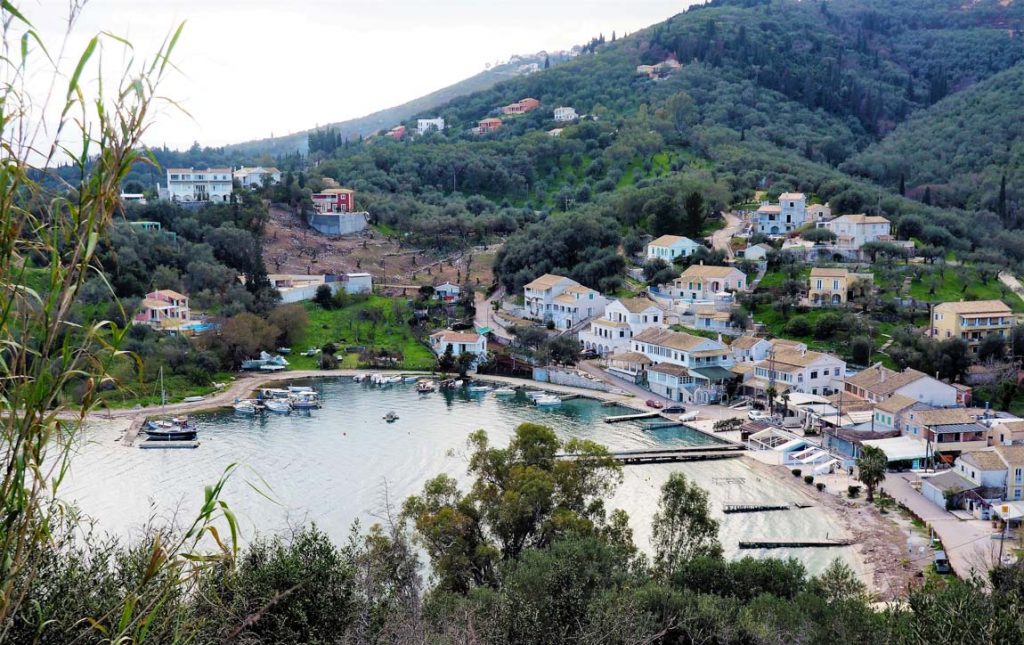 Corfu, the emerald lady of the Ionian, is a highly enchanting island destination capable of offering its visitors a plethora of experiences. One of them is the unmistakable romantic ambiance that it exudes. An island of regal standards, the enchanting old town of Corfu is inundated with a fairytale aura. Its Venetian fortresses and Imperial era palaces take you on a mental journey back in time to when Corfu was the place of choice for the aristocracy. The Palace of Mon Repos and the Palace of St. Michael and St. George as well as the Achilleion Palace, add a touch of royal sophistication to your honeymoon or anniversary.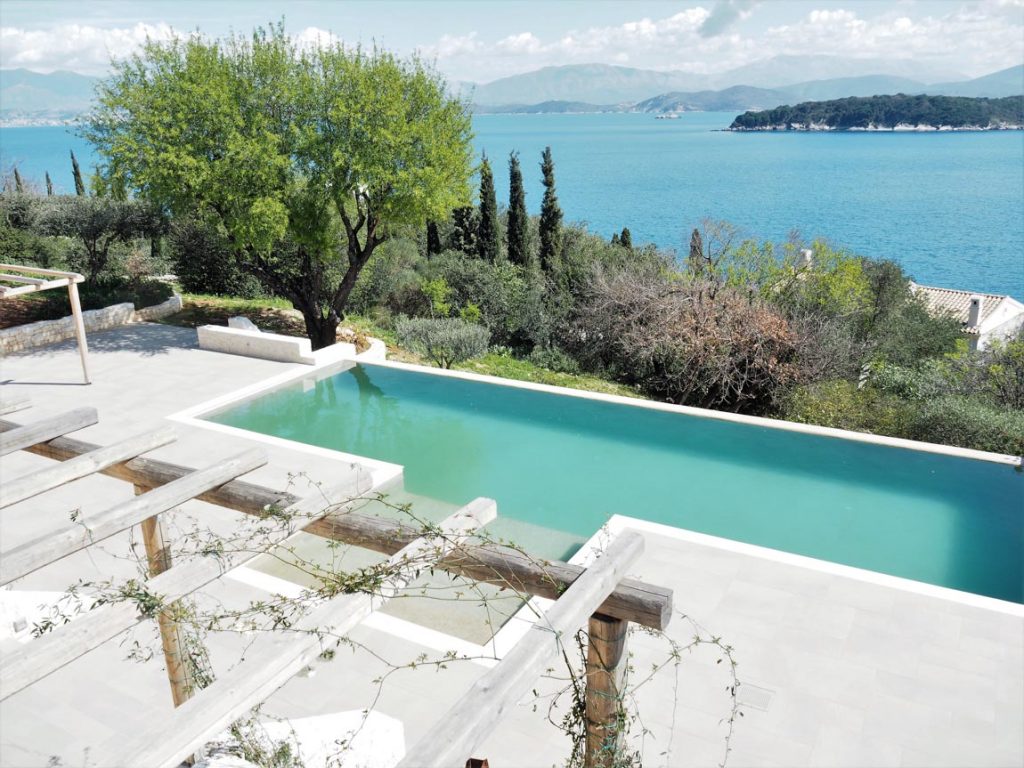 The 'kantounia' streets of the town reveal grandiose manors and stately residences at every turn, while the northern part of Corfu is a place full of natural beauty and tranquility. Your special celebration could take place in one of the many old Venetian mansions, that will make your romantic holiday all the more elegant, through recreating a sense of past grandeur and luxury that will envelop your time there. A handful of picturesque seaside villages offer visitors ample choice for selecting a sublime private villa to call their personal sanctuary for the most romantic holiday. Dramatic, verdant cliffs that cascade down towards the alluring turquoise waters for which the Ionian sea is known for, create an idyllic backdrop for a magical honeymoon or anniversary retreat, away from crowds.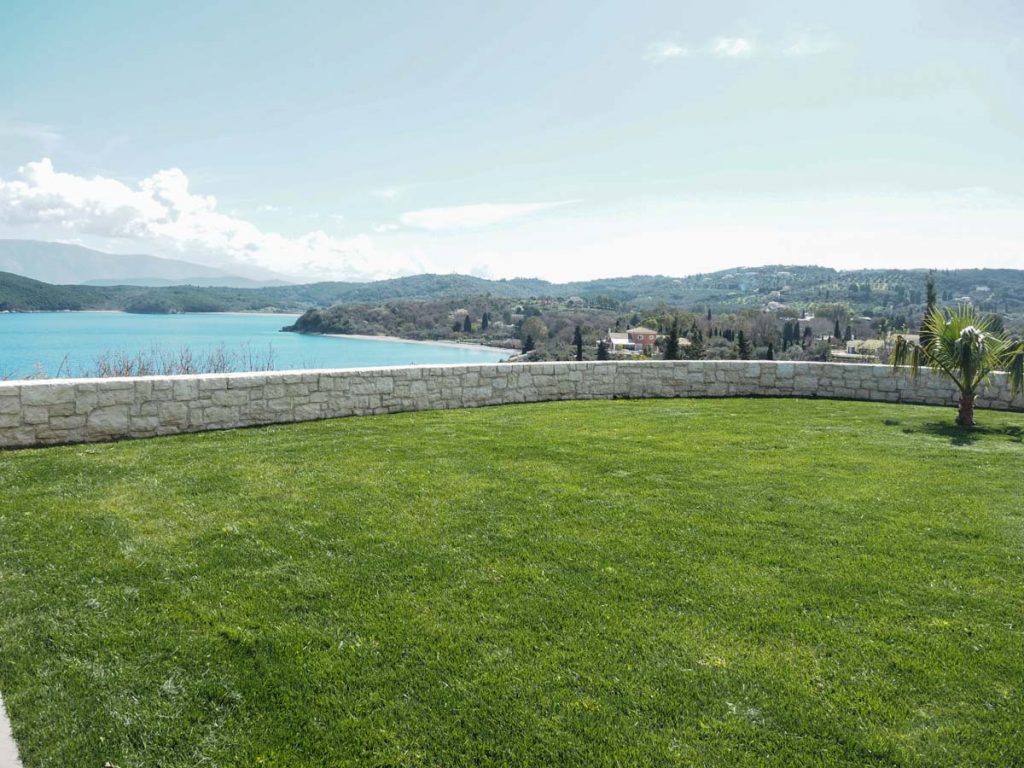 Home to many blue flag beaches, exploring the north of Corfu will prove a particularly exciting experience. Since it is a fairly large island, renting a car is recommended to ensure autonomy and so that you can get the most out of your holiday. Corfu is able to offer an adventurous element too, if you so wish to go down that path. A naturalist's paradise, it has many valleys as well as trails that are brimming with indigenous wildlife and many rare bird species. Yet Corfu is so diverse that can choose to be as mobile or as secluded as you wish, depending on what you crave the most while on a honeymoon or anniversary with your significant other. Either way, you can be sure that Corfu can deliver a totally dreamy holiday, and then some.
We hope that these off the grid celebration ideas have inspired you to plan your special occasion in Greece. At Fly Me To The Moon we are dedicated to creating memories which will last a lifetime.