Greece's cuisine is so vast —  the more you travel, the more you get to know its regional specialties — each informed by the traditions of the area and the local bounty.


Here are some to try:
Lesser known Greek Delicacies
Summer's Sweetest Welcome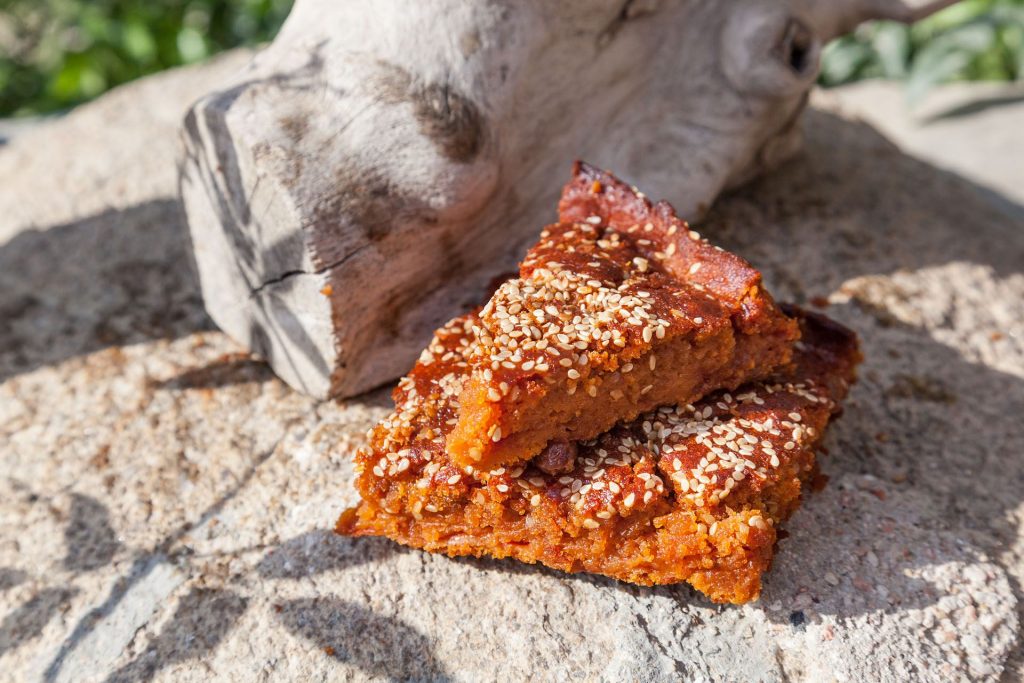 Mosenta, the watermelon pie of Ios, is popular throughout the Cycladic Islands in different versions. A combination of thrift and hospitality have united to make the most of Greece's bounty- sweet, nutritious dishes to offer to family and visiting friends. Watermelon being so very plentiful in summer, it inspired one of the most inventive of these sweets. Watermelon — juicy and refreshing — becomes a toothsome, satisfying sweet- the pulp is blended with flour, a little honey to sweeten and a little oil for body, cinnamon and cloves for fragrance, and lastly baked on a layer of sesame seeds for added texture and flavor. Baked in a thin layer in the oven, it becomes a tasty pie — crusty on top and on the bottom, with a pudding like consistency in the middle.
A Traditional Salad (with Plenty of Sunshine)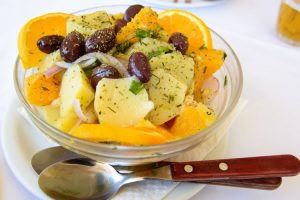 In the rugged beauty of the Peloponnese, in the proud villages of Mani, a fabulous salad brings together a very unexpected combination of ingredients. Earthy potatoes, rich salty olives, and crisp slices of sweet onion are brought together with tangy, juicy oranges. It makes perfect sense when you think about it- what do we praise the Greek summer tomatoes for? Sweetness, of course. Oranges —  and there are no better ones than you will find in the Peloponnese- are a brilliant alternative. Bright and juicy, salty and pungent, earthy and satisfying- the combination of ingredients in this unusual salad is balanced and delicious.
A Zesty Taste of the Sea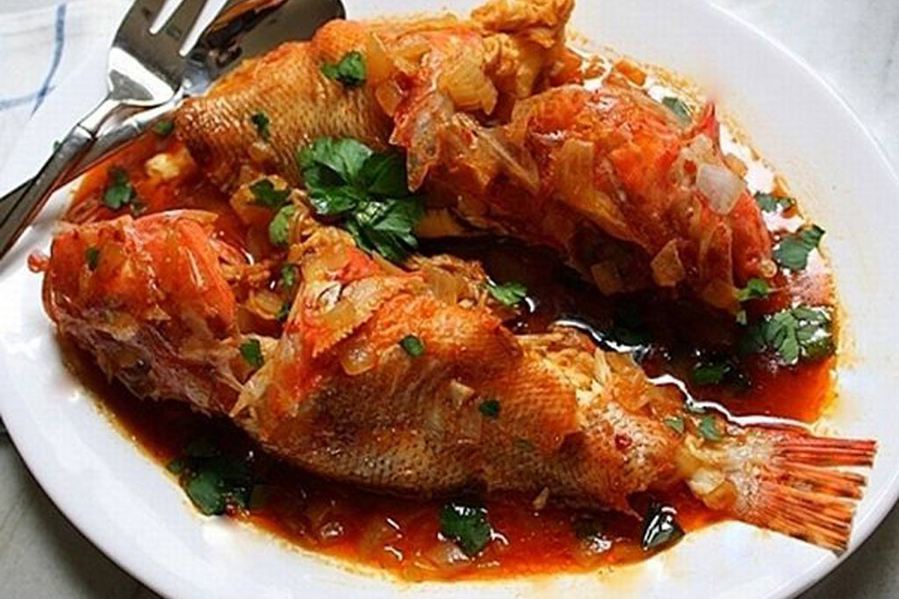 Beautiful Corfu in the Adriatic sea has traces of the aroma of Italy, including in Bourdeto– the iconic dish of the island. Bourdeto in fact takes its name from "Brodeto", a Venetian word for broth. In this very pretty dish, fish is cooked in a tomato-based sauce. The sauce is enlivened with garlic, onion, and hot pepper and cooked until thickened, then the fish is added and simmered until done. Potatoes are an optional addition that make the dish a satisfying meal- in this case, the potatoes are added to the sauce before the fish, to get a head start. What kind of fish? Any fish will do, but the scorpion fish- so suited to boiling- takes well to the preparation. It is also the classic choice.
A Dish that means Joy

Gamopilafo means literally "wedding pilaf". In Crete, weddings, especially village weddings, is a big affair, lasting sometimes for days. Tables and chairs fill the plateia. To feed the many guests- hungry from endless dancing- this most festive rich and filling dish is cooked. You need enormous pots to cook for such a large crowd- sometimes the community will have such pots, for using on these special occasions. Goat is the meat of choice on Crete- its flavorful meat is simmered on the bone until tender. Then the rich broth is used to make the pilaf. Rice is added to the fragrant meat broth and simmered until done. It is then enriched with melted butter, dusted lightly with black pepper, and served with tender hunks of meat. This rather plain looking dish is packed with both delicious flavor and long tradition- a delight and a privilege to eat.
An Exotic, Eastern "Confit."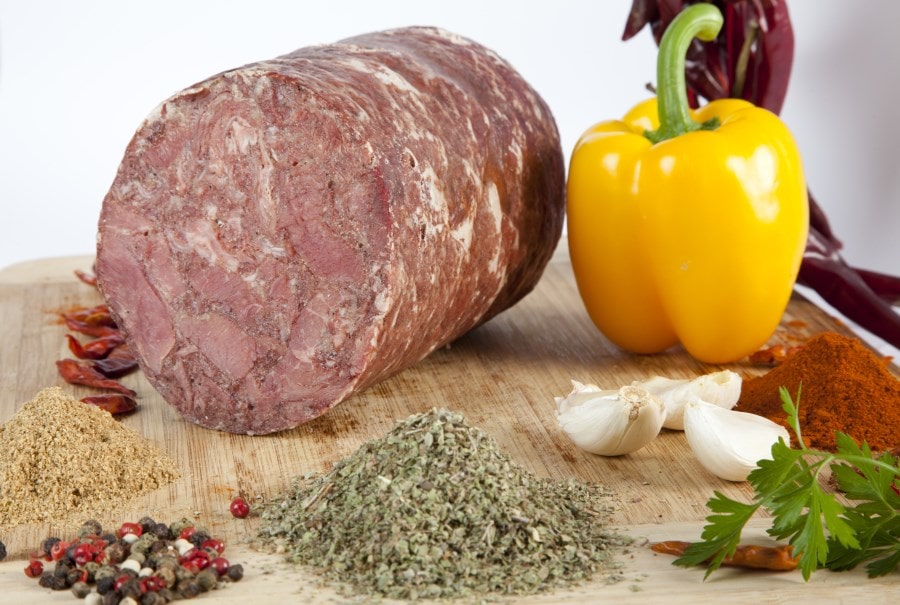 Of all these traditional dishes, one wonders if this rich, savory specialty of Thrace is not the very oldest. Packed into a round and sliced like a particularly juicy, substantial cold cut, Kavourmas has its roots in Byzantine times. Its name comes from the Turkish word for "to roast" or "to braise"- "kavurma". In fact the meat- it can be pork, beef, buffalo, sheep, or goat- is slow roasted in its own fat and added olive oil until the fat of the meat is rendered, making the meat lean, yet meltingly rich. The meat- much like in duck confit- is then preserved in the delicious rendered fat. Preserving it further and adding to the flavor are salt, black pepper, and exotic sweet spices like nutmeg, cinnamon, and cloves. Kavourmas can be enjoyed alone as a "meze"- a strongly flavored snack to enjoy with spirits or with wine- it can add its special flavor to other dishes. It makes for instance, a delicious omelet.
Have you discovered any regional specialties in your Greek travels?