Some say retsina, a Greek wine, is an acquired taste. It isn't your typical white thanks to its pine resin aftertaste. No matter what one's opinion is, retsina is a steadfast part of Greek tradition and "new" versions are up and coming.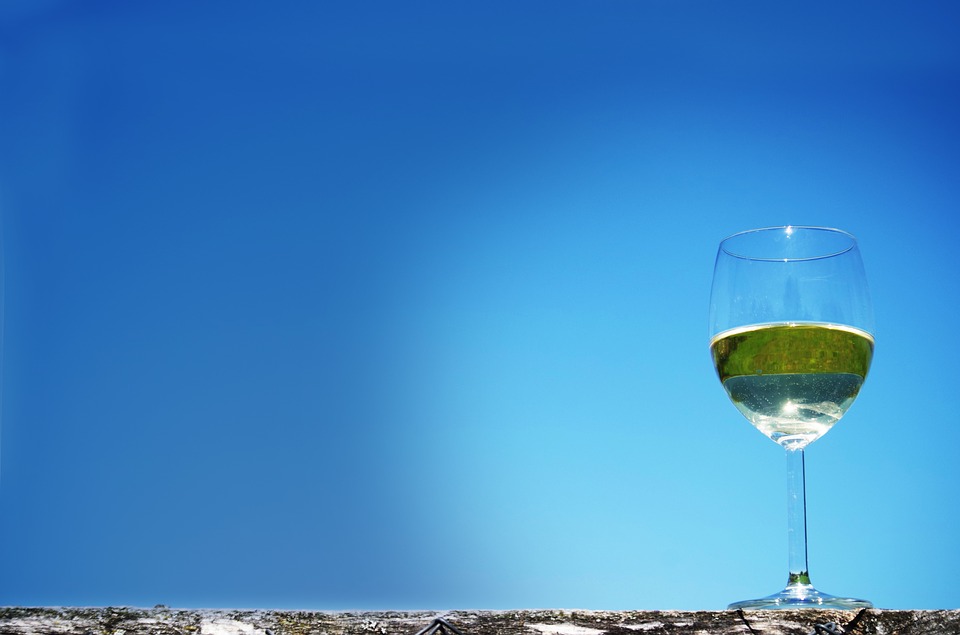 Greece's Wine History: Retsina
Greece is one of the oldest wine producing regions in the world, dating back 6,500 years ago when wine was produced on a household or communal basis. In fact, retsina has been produced in Greece for more than 2,000 years.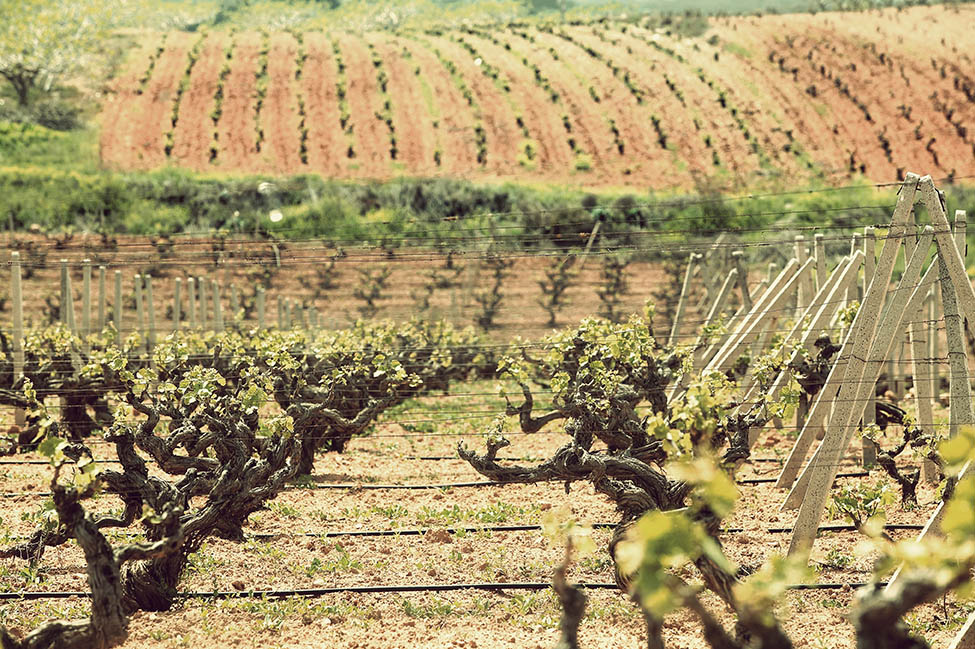 Retsina smells and looks like your average white wine but it is definitely a unique wine to try, only something you can know if you taste it.
Retsina Taste Origins
In ancient times, Greek winemakers let wine stand in open vessels which allowed oxygen to penetrate the wine and that would spoil it pretty fast.  The solution, the Greeks found, was to seal the vessels with pitch from pine trees. Not only did it prevent oxygen from penetrating the barrel – it kept the wine longer. The issue? A bit of pine flavoring would always make its way into the wine itself affecting its taste. However, over time this resin aftertaste no longer became thought of as the unwanted side effect rather it became a feature. Resinated wine lives on until today.  People pretty much love it or hate it.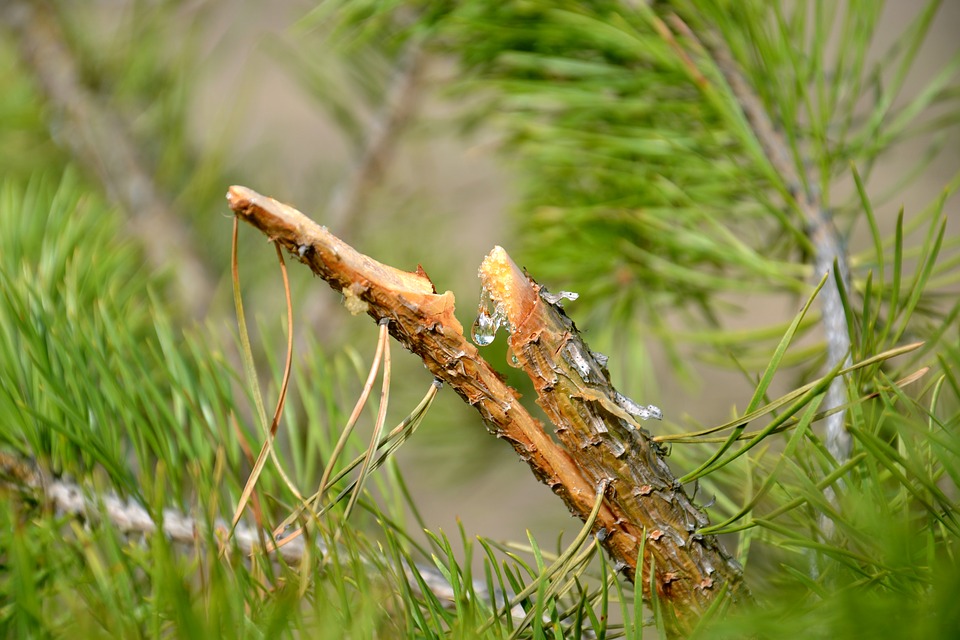 But for many, retsina gets a bad review with descriptions like cheap, bad grapes, bad wine, oxidized and too pungent. On the other hand, those who have an acquired taste for retsina say it's perfect to sip between meals or drink with meals.
The New Retsina
Today, the Greek wine industry is slowly booming and reinventing itself as Santorinian Vinsanto and other varieties like Assirtiko, Moschofilero, Robola and Moschato gain notoriety in the international wine scene. Now, the variety that is the very basis of retsina is gaining worldwide attention too.
Savvatiano is getting a makeover from innovative winemakers, winning fans as it becomes the featured ingredient in more palatable, light and refreshing wines as well. A kind of makeover to what we know as retsina.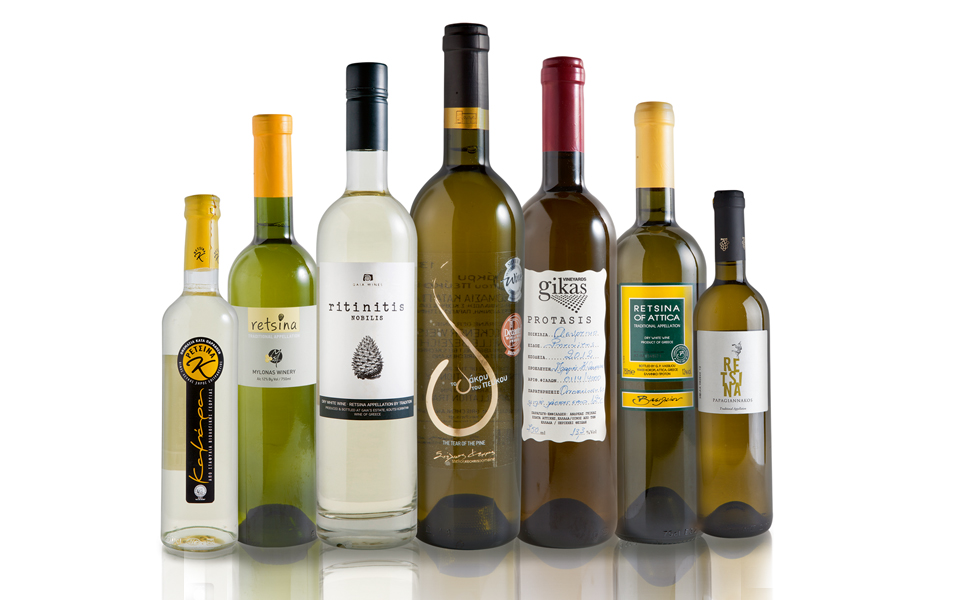 What is comes down to is that bad quality, bulk, no-name retsina cannot compare to this "new wave" of retsina, a refined version that is winning international awards.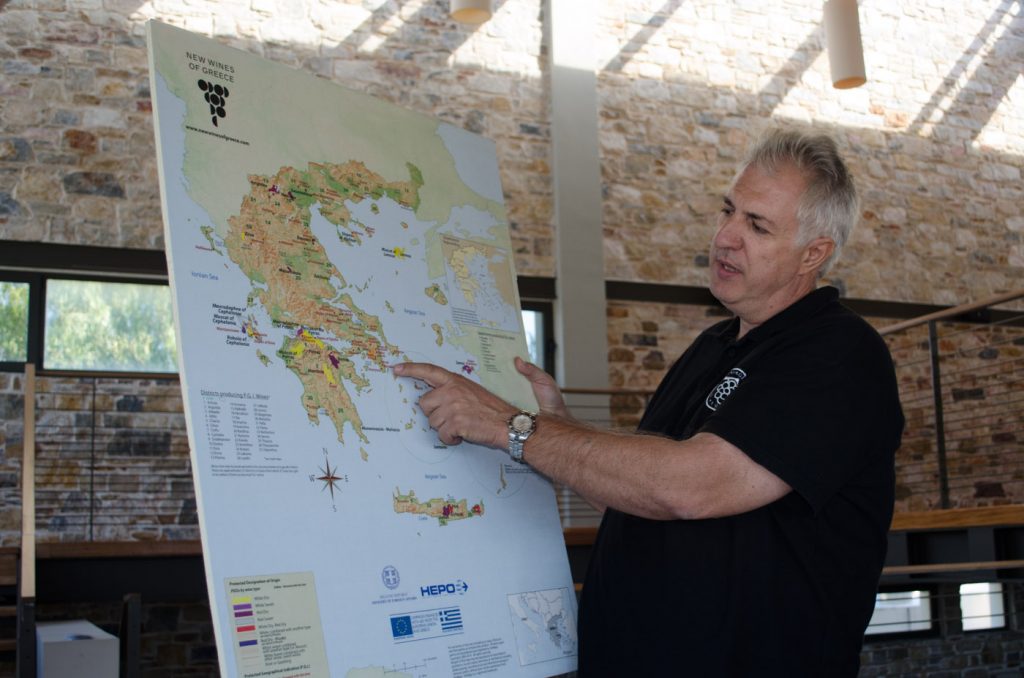 Retsina Pairings
Retsina pairs well with all of Greece's excellent fresh seafood plates.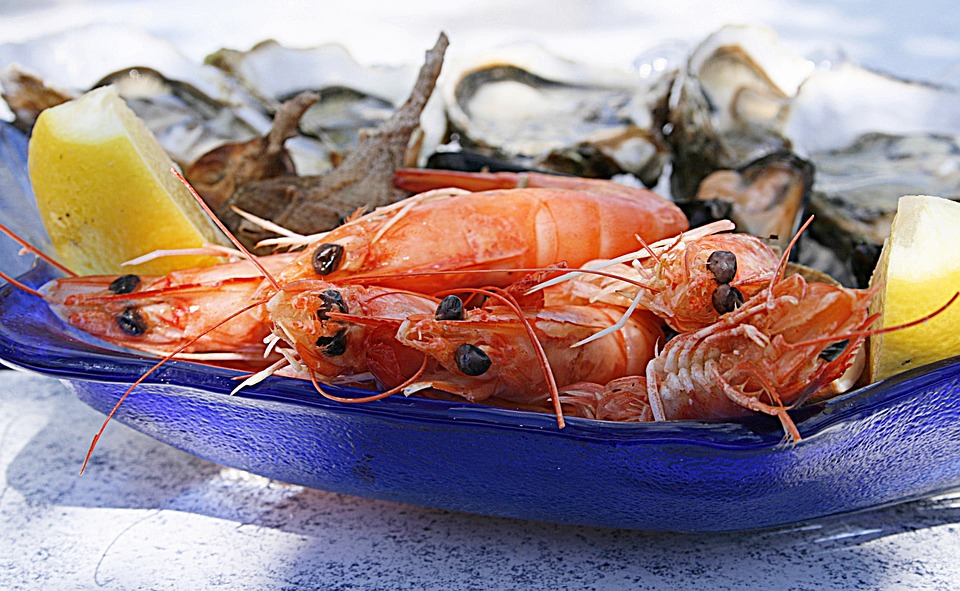 Also try pairing retsina with Greece's selection of savory pitas.  Take a look at our earlier blog post The Greek Pita: A Savory History to help you decide which one to try with your glass of retsina.
Retsina also accompanies Greek meze appetizer spreads delightfully, especially dolmades (stuffed grape leaves).
Retsina is classically Greek and as traditional as you can get. Go ahead and order it when you sit down for a meal at traditional tavernas during your next visit to Greece. Better yet, why not do a taste test for yourself. Order a bulk retsina and a good quality brand of bottled retsina. Tell us what you think of the old and new versions of one of the most unique white wines.