Hydra and Spetses are two of Greece's most elite destinations. These islands have substance, each having played a tremendous role in the War of Independence, and in the case of Hydra as a center for the arts. Both islands share another wonderful trait- they are car-free, adding immeasurably to a sense of serenity.
Hydra- An Artists' Enclave with a Proud History
Less than two hours from Athens is one of Greece's most cultured destinations. For decades, laid-back, green Hydra has been a haven for artists and writers. Hydra is a high-style island in its own way – gourmet cuisine, elegant architecture, and a historic pedigree.
Naval Might
Hydra, one of the Saronic Gulf Island chain along with Aegina, Poros, and Spetses, is a favorite destination for Athenians. While it is not a very famous tourist destination for those from abroad, for Greeks Hydra is very well-known. Its seafaring prowess made the island prosperous, and the elegant architecture of the captains' mansions ascending the hillside over the harbor area was a tasteful testament to the island's wealth.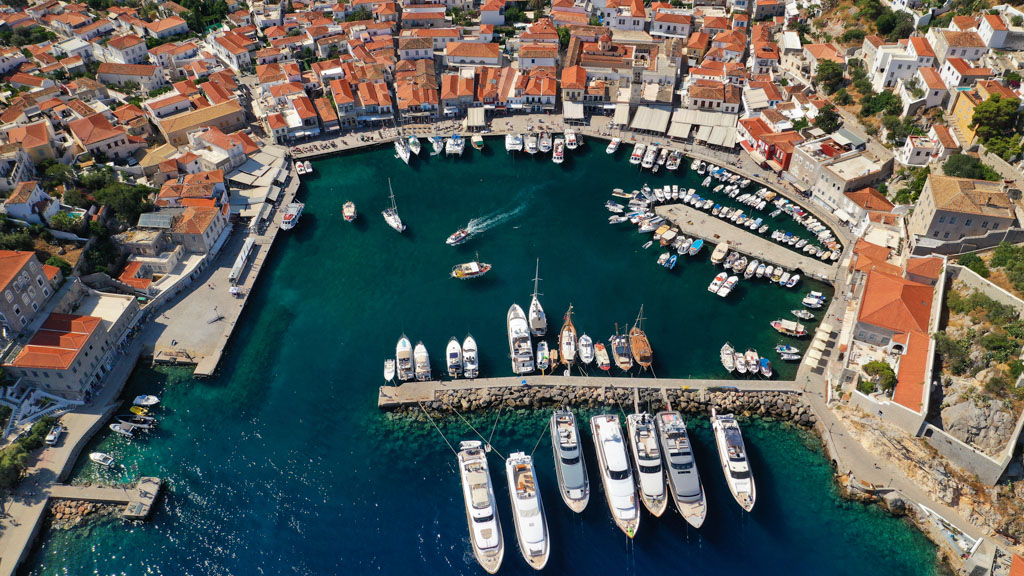 As thoughts of freedom filled the hearts of Greeks, Hydra's large fleet was then transformed from merchant might to naval power, with admiral Andreas (Vokos) Miaoulis becoming the commander of Greece's naval forces in the War of Independence. He was not the only great admiral to hail from here – Hydriot Pavlos Kountouriotis was a great admiral during the Balkan Wars, and served as the Greek Head of State four times.
Center for Art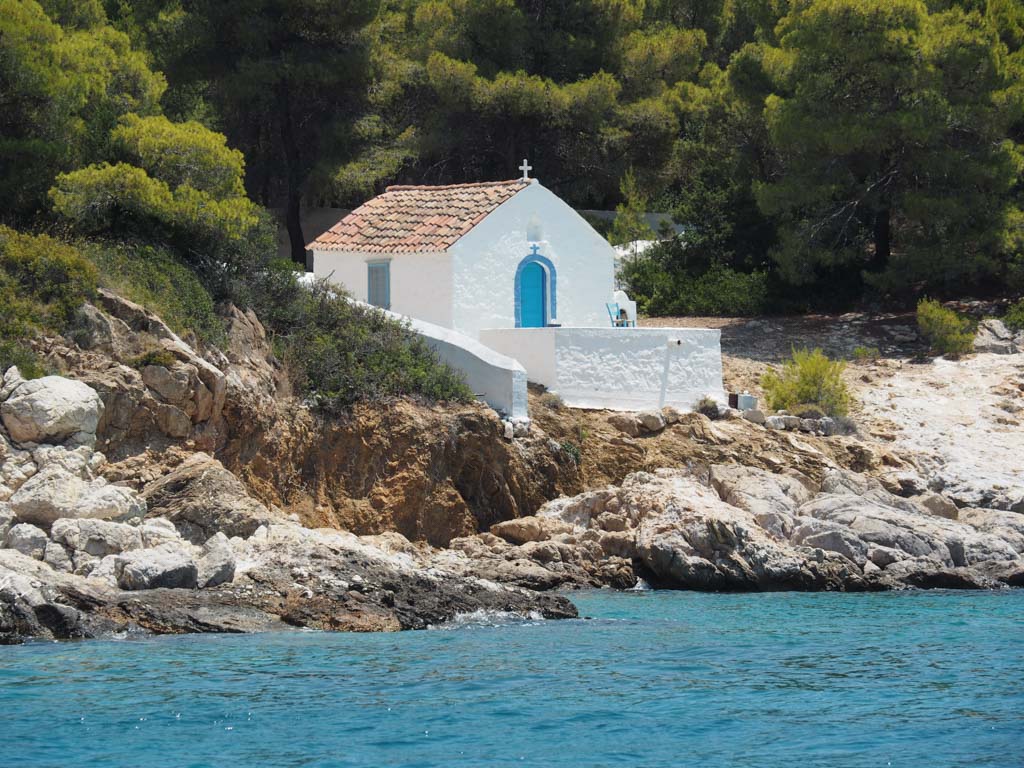 As to its cultural pedigree, many people from abroad know this as the home of Leonard Cohen. But it was a magnet for artists well before then. Henry Miller even wrote about his visit to Hydra in "The Colossus of Maroussi" – he came here with Giorgos Seferis, one of two Nobel Laureate poets from Greece. Today, thanks to the DESTE foundation's project space in the old slaughterhouse, Hydra is a dynamic contemporary arts destination.
Lush and Lovely
Hydra is a rather lush island, hilly and in parts densely wooded. Shaded paths lead through a small forest connecting Kaminia with the Chora. Beachgoers will have a small but select choice of where to take a dip- hidden coves favored by locals, and a set of platforms right beside the port for a refreshing (and sandless) dip in town.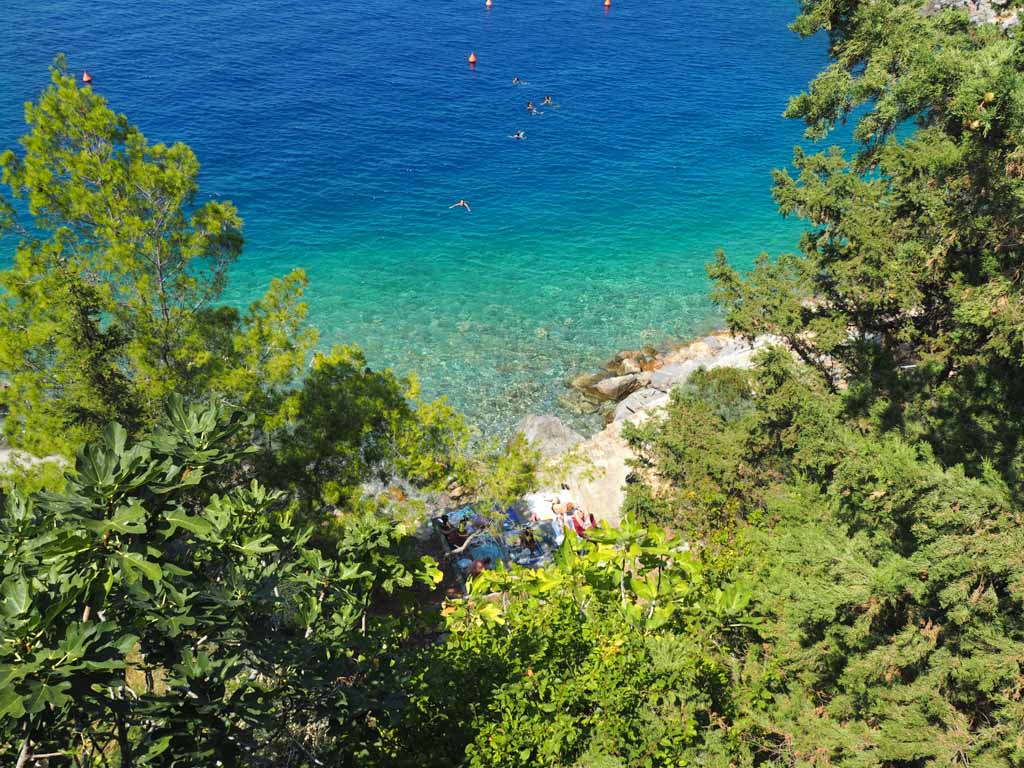 The forests themselves are also an unexpected destination. Mushroom hunting is not an activity many think of when they think of the Greek Islands. But when the island cools down and the first rains arrive, this becomes prime mushrooming territory. It's also wonderful for horseback riding. Several private stables offer opportunities for holidaying equestrians as well as beginners, with lush trails abounding.

Spetses, Queen of the Saronic Gulf
For many cultured Athenians, this is one of the prime destinations of summer, a haven of laid-back elegance with a subtle elite mood. Like Hydra, Spetses' heritage is rooted in its naval prowess and its heroic contributions to the nation. Another prosperous island, like Hydra the many elegant captains' mansions set a tone of tasteful affluence.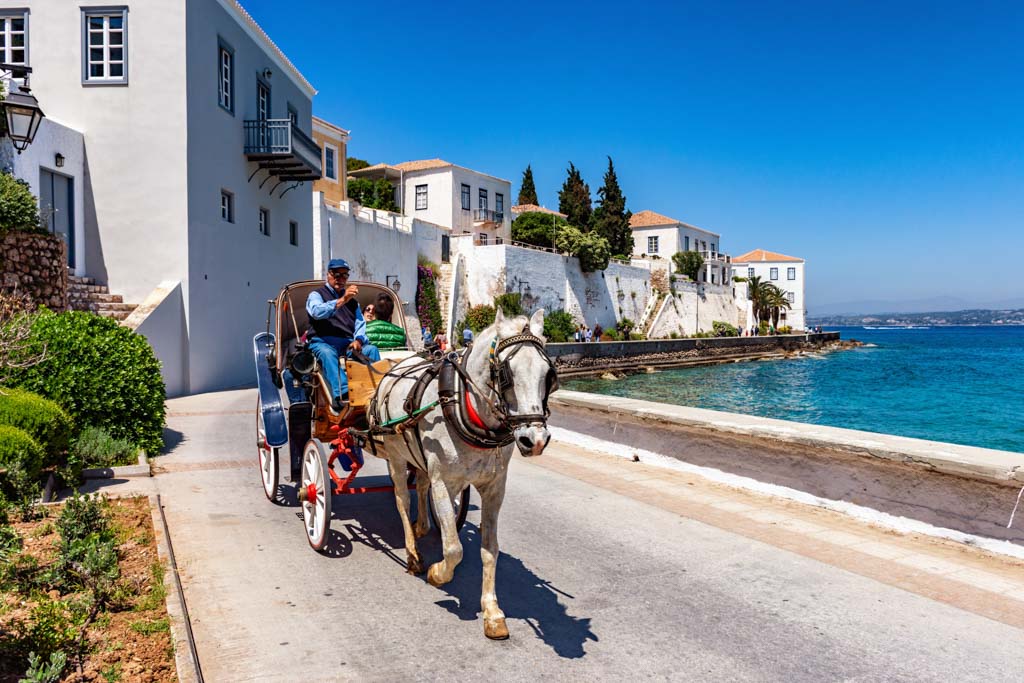 A Proud Island
Spetses was the first of the Greek Islands to raise the revolutionary flag, and the bravery and skill of its admirals soon became legend. Among these is one of Greece's most beloved heroines – Laskarina Bouboulina, a skilled naval captain, brave warrior, and the first woman in Greece to reach the rank of Admiral. Her statue greets you in the harbor.
Spetses celebrates its proud revolutionary history each autumn with the Armata – a reenactment commemorating the Battle of Spetses, a pivotal battle in the Greek War of Independence, when captains from Spetses as well as Hydra and Psara forced the Turkish navy into retreat.
An Island of Ships
It is not just naval power that is associated with Spetses. The island of seafarers also produces fine caiques– those traditional fishing boats that for so many are one of the most beloved and iconic sights of Greece. The "Karnagio" of Spetses – the shipyard – is one of few still in use, repairing old caiques and building new ones, keeping this timeless art alive.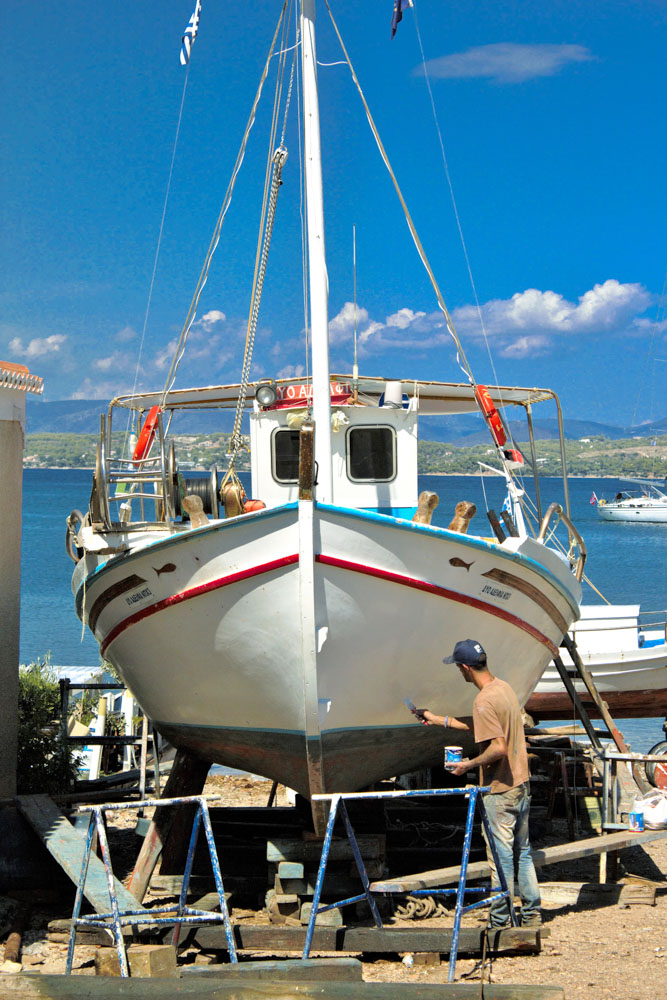 Hiking the Hills
This green and hilly island is wonderful for hiking. There are trails for varying levels of stamina, and the views from above are stunning. There are also excellent routes along the seafront, and one of the shortest hikes is to the historic lighthouse.
To the Beach… by Boat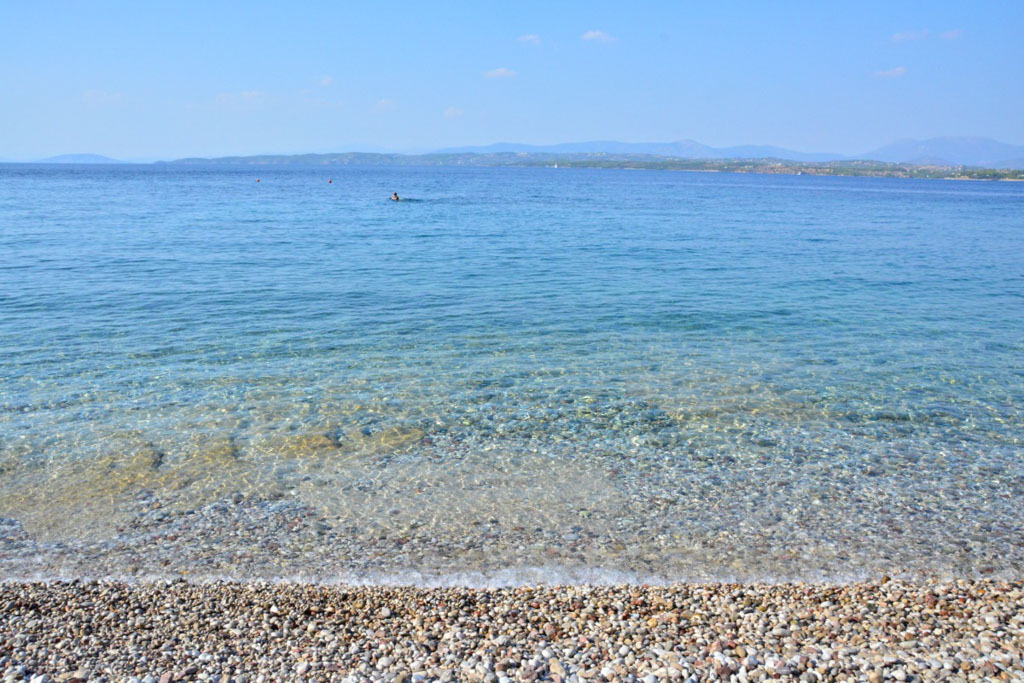 This car free island has many footpaths, and a very few municipal buses. But the preferred form of transportation, for both practicality and of course for sheer fun is by boat. Boats and water taxis can take you to some of the island's most unspoiled secluded beaches, tucked into pristine coves. Among these are Zogeria, surrounded by pines and a great favorite. Another is Agii Anargyri, a watersports destination, and Agia Paraskevi, considered the island's loveliest among many.
Cosmopolitan Pleasures
Spetses' affluent history and present makes this an excellent island for luxurious accommodations that retain a strong sense of local character. Dining and shopping are also upscale and unique.
The Saronic Islands
Have you ever vacationed in the Saronic Islands? The choice of many Greek people, these islands have an unusually strong character, offering much to the visitor.