Greece is home to more than 150 inhabited islands, therefore choosing which one to visit next can pose a justifiable dilemma. There are islands that are known for their cosmopolitan flair and glamour, others for their sheer natural beauty and some for their traditional attributes.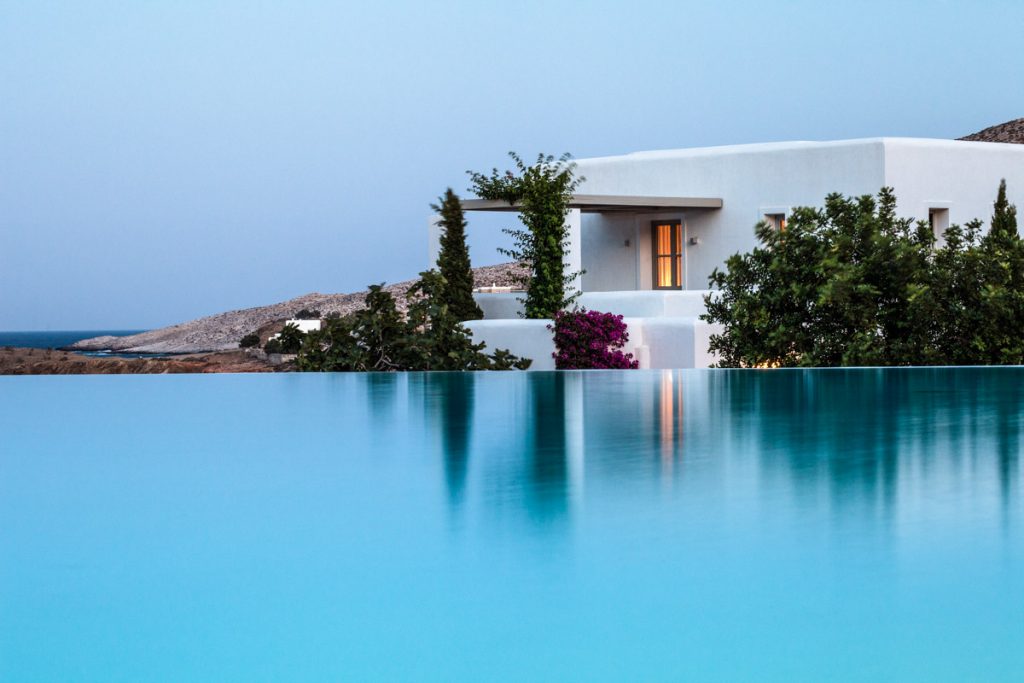 There are many islands that combine these characteristics, making visitors' holiday decisions even tougher. However, in the search of an island that is charged with an unprecedented sense of timelessness, to uncover this hidden gem of a place is like a breath of fresh air, literally and metaphorically speaking. And so, you will find that Folegandros effortlessly hits the spot, ever so sweetly.
Spotlight on Folegandros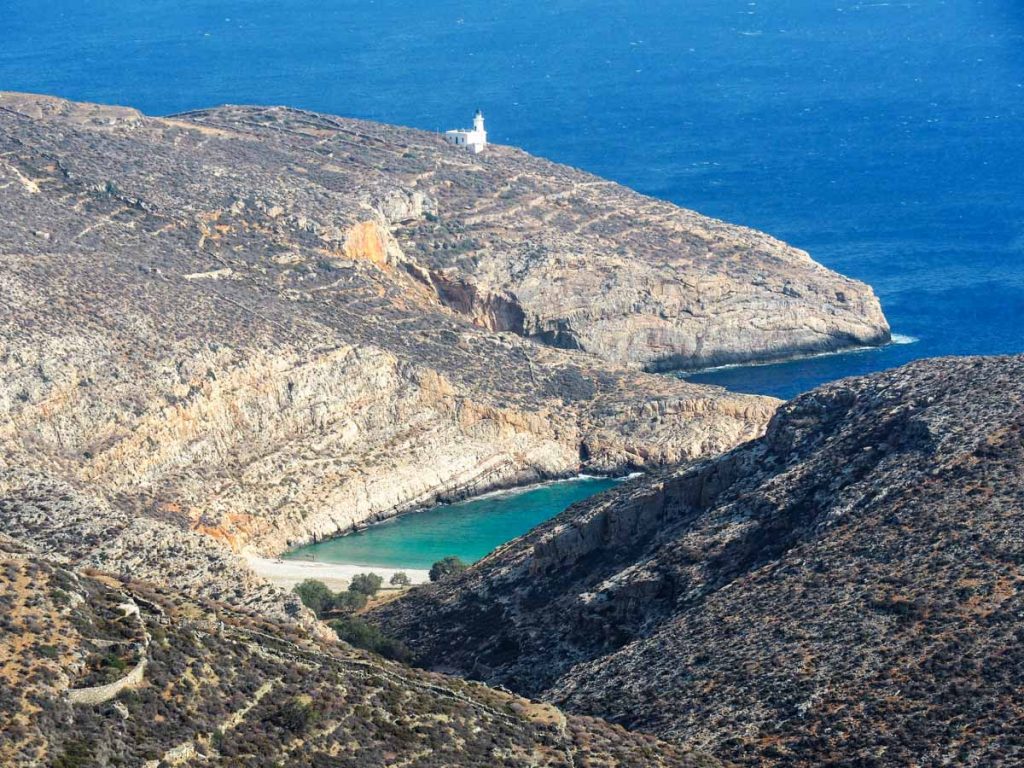 Folegandros island is a diamond in the rough, belonging to the Cyclades cluster and is often considered Santorini's more demure sister. Folegandros is one island destination that remains hidden from mass tourism, and so retains its unspoilt character as the locals go about their daily ways as they have done for many years now. It has a rugged charm that will instantly capture visitors' hearts. Its dramatic, rocky landscapes and pristine beaches are simply breathtaking in a way that makes you feel you are in a place that has been untouched by time, so enchanting in all its natural wilderness.
Discover Folegandros' unique traits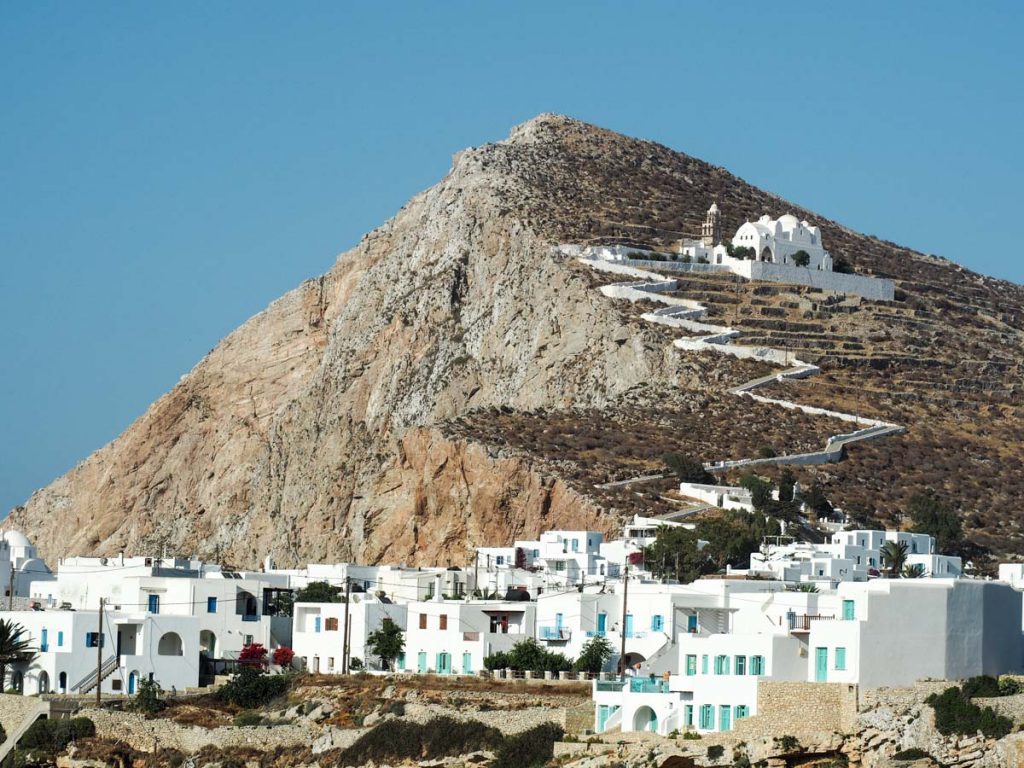 The Chora of Folegandros is typically located at the island's highest settlement point at 200 m above sea level. It is not uncommon for Greek islands to have their capital towns atop their peaks, as it made sense to have a great vantage point overlooking the vastness of the surrounding sea. Folegandros is no exception yet it has a few unique characteristics that make it absolutely magnificent.
Folegandros is made of steep mountainous terrains, and on its most prominent one, the impressive Panagia church has been built, stark white and with a zig-zag path leading up to it. Perhaps the most iconic spot on the island, laying eyes on this man made structure on a triangular rocky backdrop is a spectacle that will overwhelm you.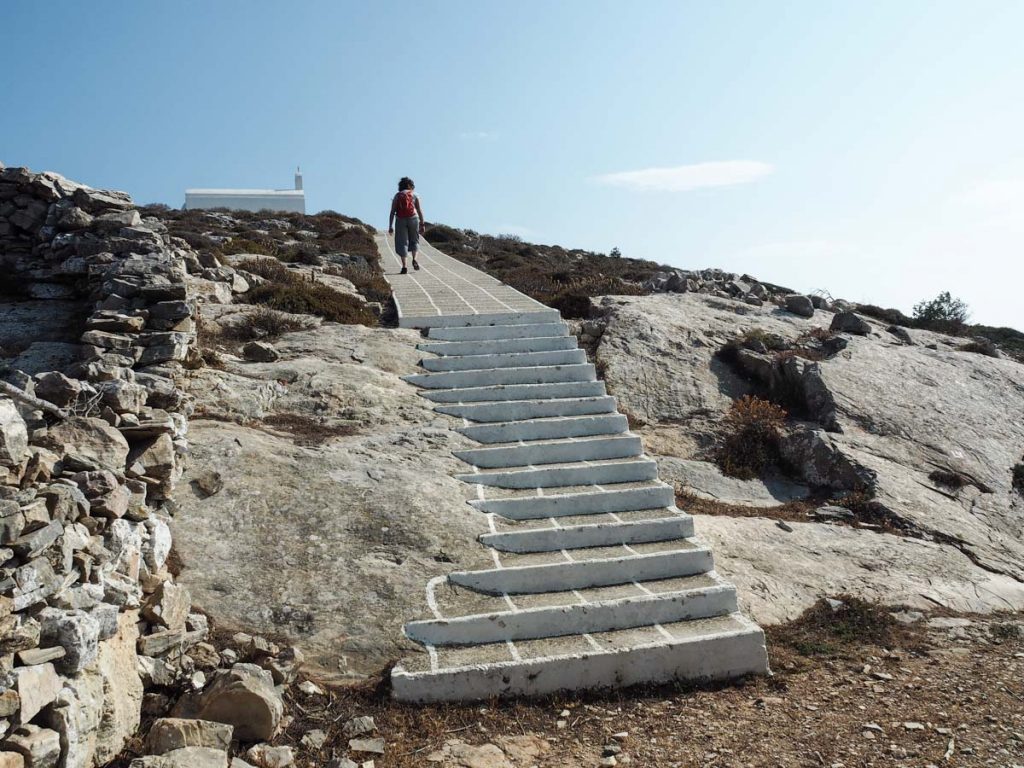 The most quaint part of town is called Kastro, and is built inwardly, on one of Folegandros' most astonishing precipices. Kastro is primarily a local settlement of typical Cycladic residences and sauntering through the cobble stone streets will reveal wonderful island visuals of houses that are immensely picturesque, albeit not entirely maintained up to modern standards. Yet this is part of the island's undeniable charm.
The central square of the island's Chora is where you will find a variety of small shops and stores, traditional cafes, bakeries and tavernas where you will often eat and drink next to the locals as they too frequent most such venues. After all, eating where the locals eat is usually a sign that you will be savouring an authentic and full of local goodness meal.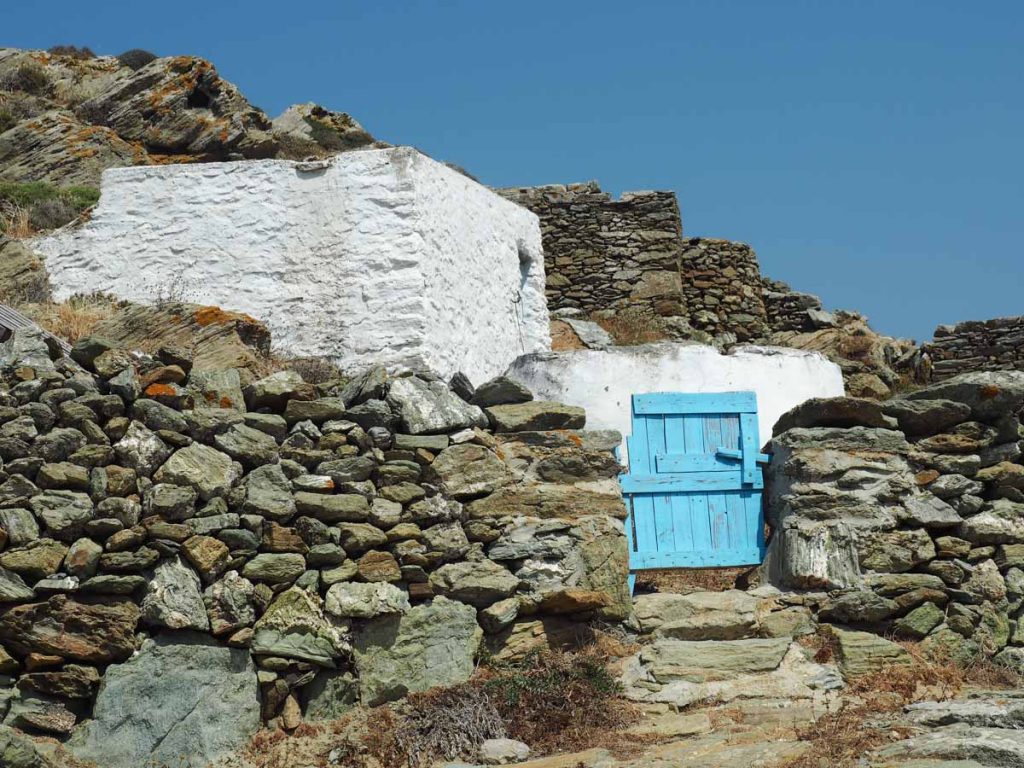 Ano Meria is an area that is located further out from Chora, with houses and fields left and right of a main road that goes straight ahead for the most part, positioned on what resembles an elevated, elongated plateau. There you will see numerous shepherd pens, where the locals keep their livestock, typically goats and their kids as well as donkeys. They are quite friendly too, so making contact with them can prove to be a priceless experience.
Tastes from Folegandros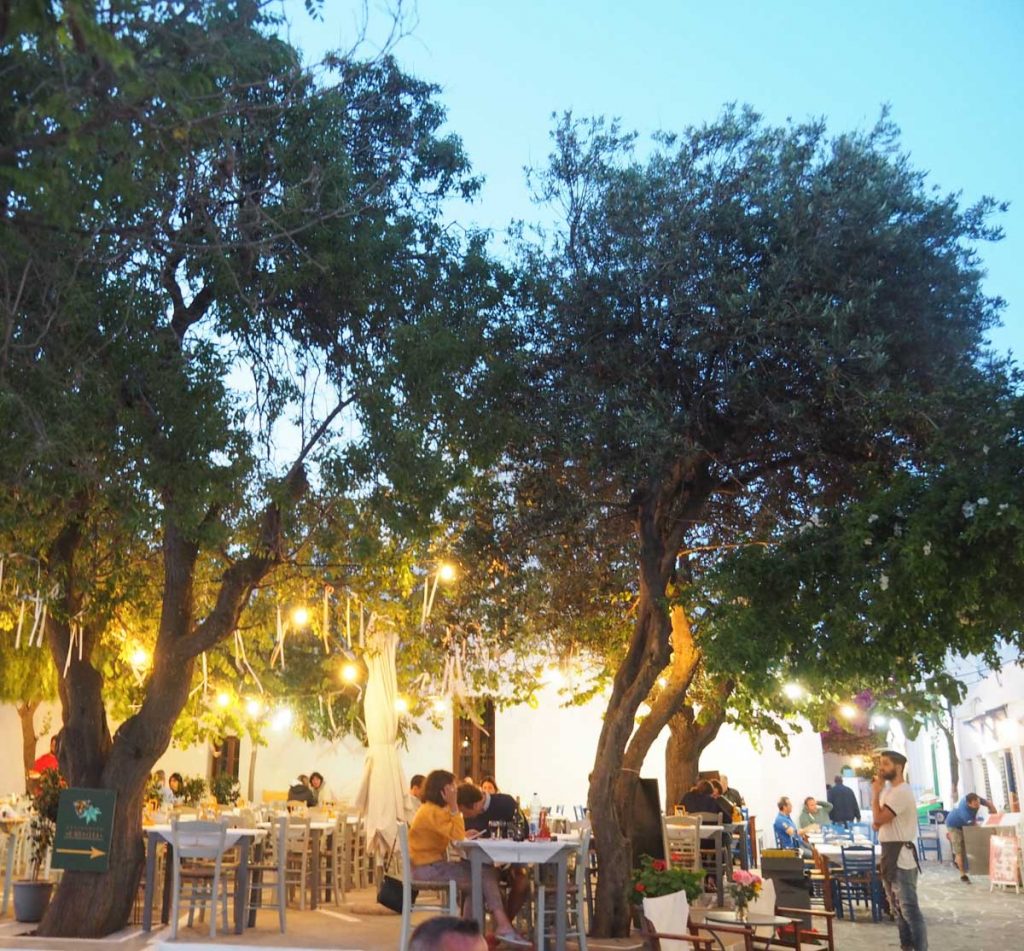 The local gastronomy is also something to discover. Folegandros has dishes found nowhere else in Greece, such as capers in tomato sauce that is a simple yet surprisingly delicate starter dish. Of course, their local pasta, called 'matsata' is freshly handmade, and every place has their own family recipe for it, so no two 'matsatas' are ever the same. They come in a variety of topping choices all made with the delicious tomato sauce. The most popular ones are with soutzoukakia, minced meat risoles, and rabbit. Of course, you can have it in its simplest form with just the tomato sauce on top, it is still overly delicious.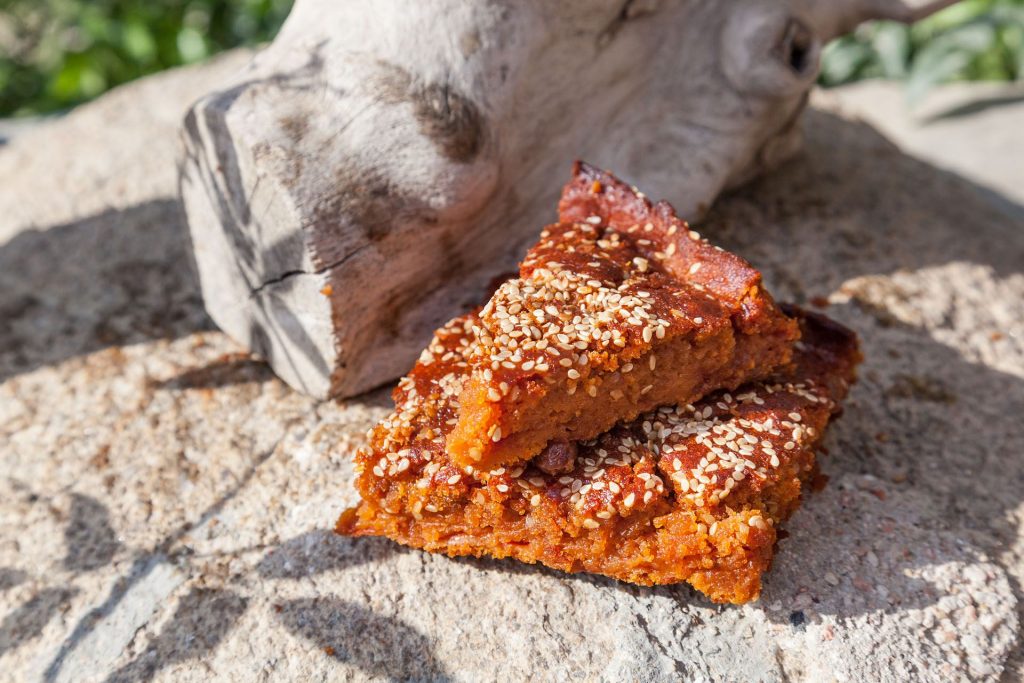 For dessert, try the summery 'karpouzenia', a low-rise cake of sorts made from watermelon.
Explore Folegandros' natural beauty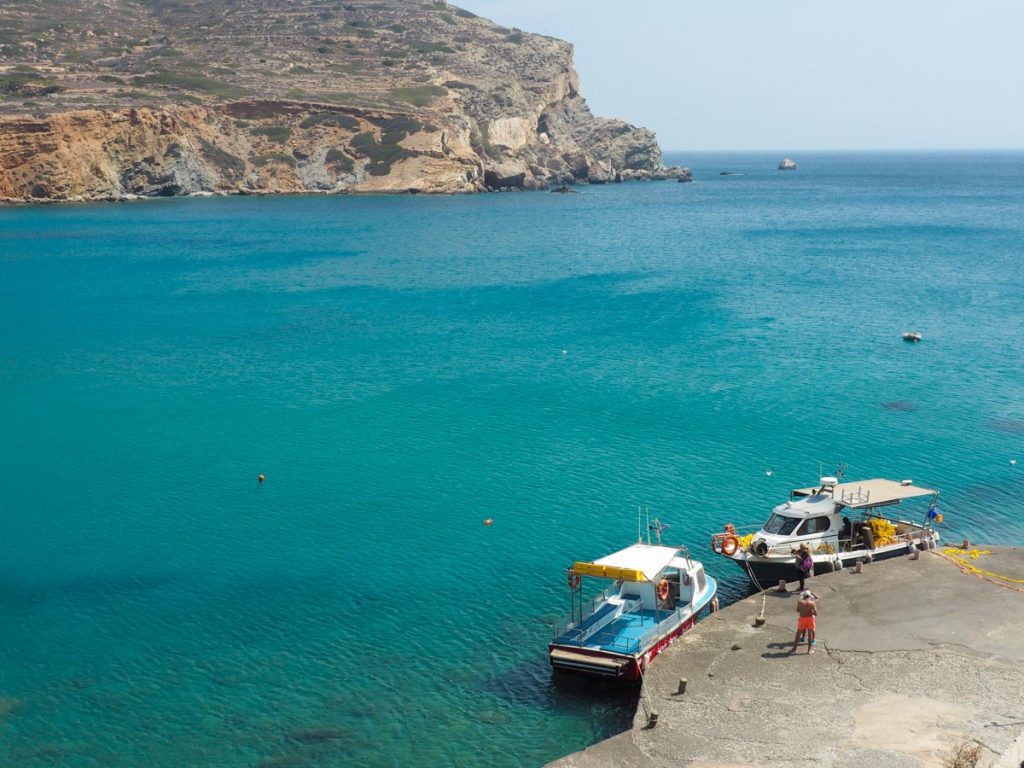 The pristine and sublime natural beauty of Folegandros' steep peaks is behind some of its most gorgeous beaches. Of course, the accessibility to these beaches is somewhat limited, especially if you wish to venture by land. Agkali beach is one of the most popular beaches that can be accessed by car but, when in Folegandros, you should consider exploring the majority of secluded beaches by boat.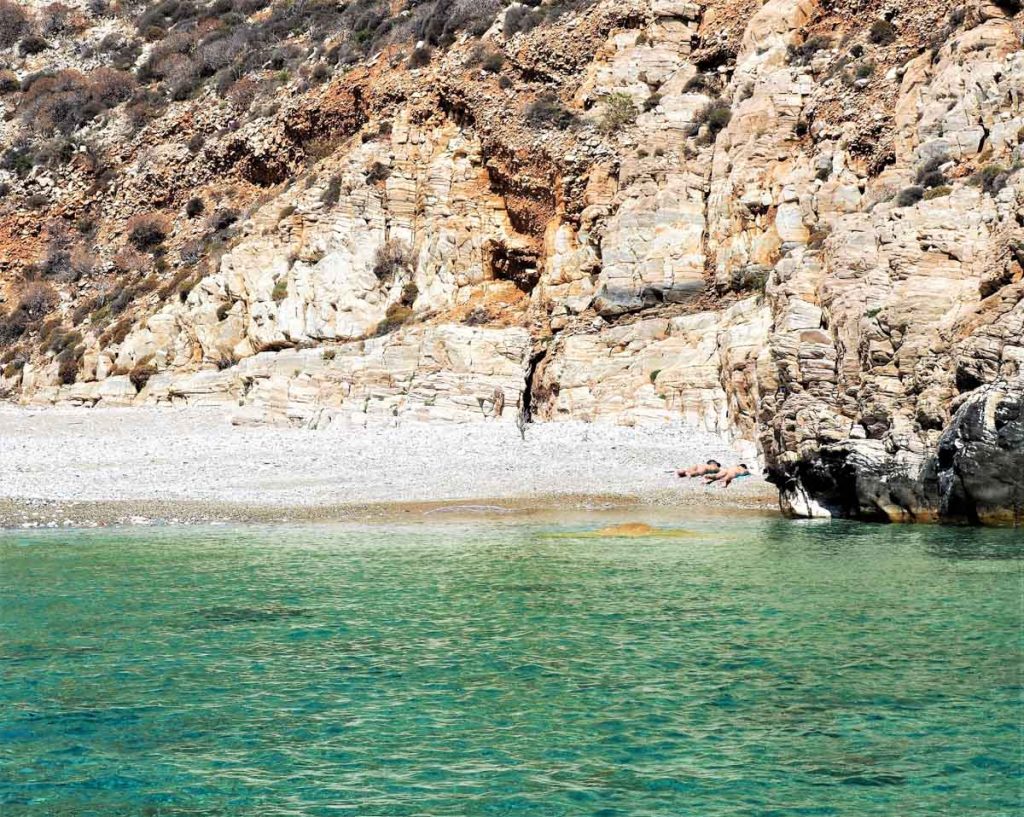 The coast of Folegandros is full of remote shores and secluded swimming spots that are so heavenly, you will want to visit them again and again. Katergo beach is one that is accessed by boat most easily, yet there is a small but somewhat difficult path that leads down to it from the island. It is not one of the quietest beaches, simply because it is so beautiful and reachable both by sea and land. If you are looking for absolute seclusion, the Vorina beach is only accessible by boat, and by hiring one, the captain will suggest a few other unseen spots where you can be utterly blown away by the crystalline and transparent waters whilst reveling in their purity almost entirely on your own.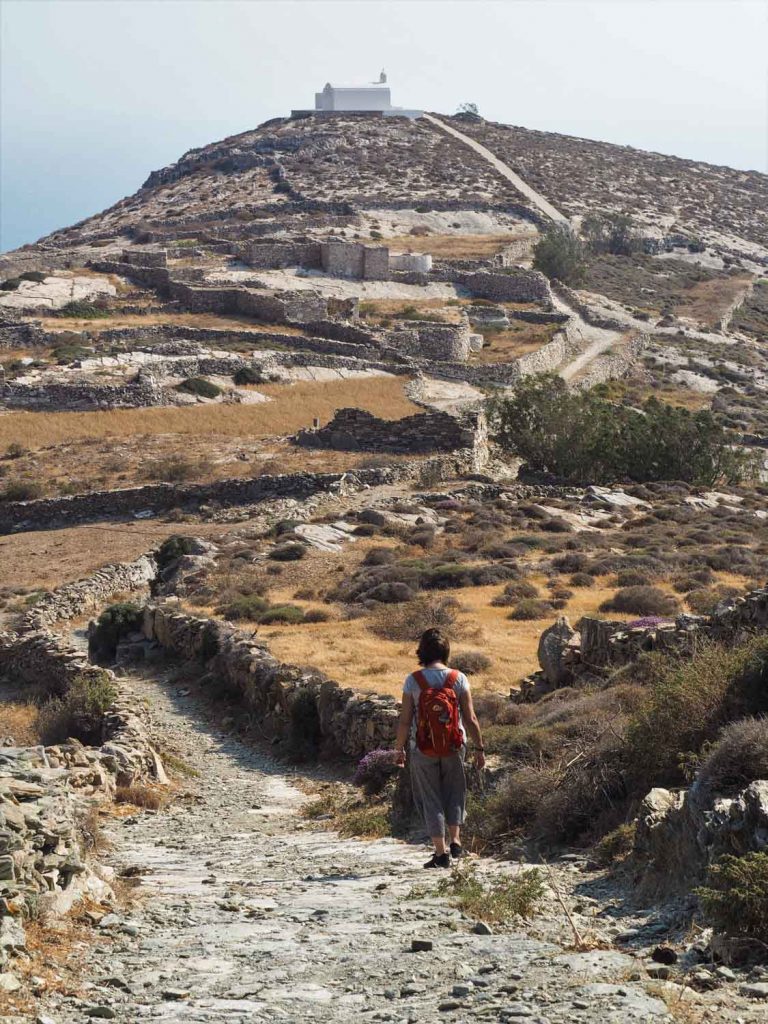 The mountainous but relatively approachable terrain of Folegandros has innately created a series of hiking paths that showcase some of the best island vistas you could ever fathom. You can choose from a plethora of trails and footpaths that are easy to trek and follow, such as the one from Ano Meria, through to Agios Sostis, Agios Georgios and back again. Many begin at the Chora, and there are many alternatives you can take and complete within a few hours.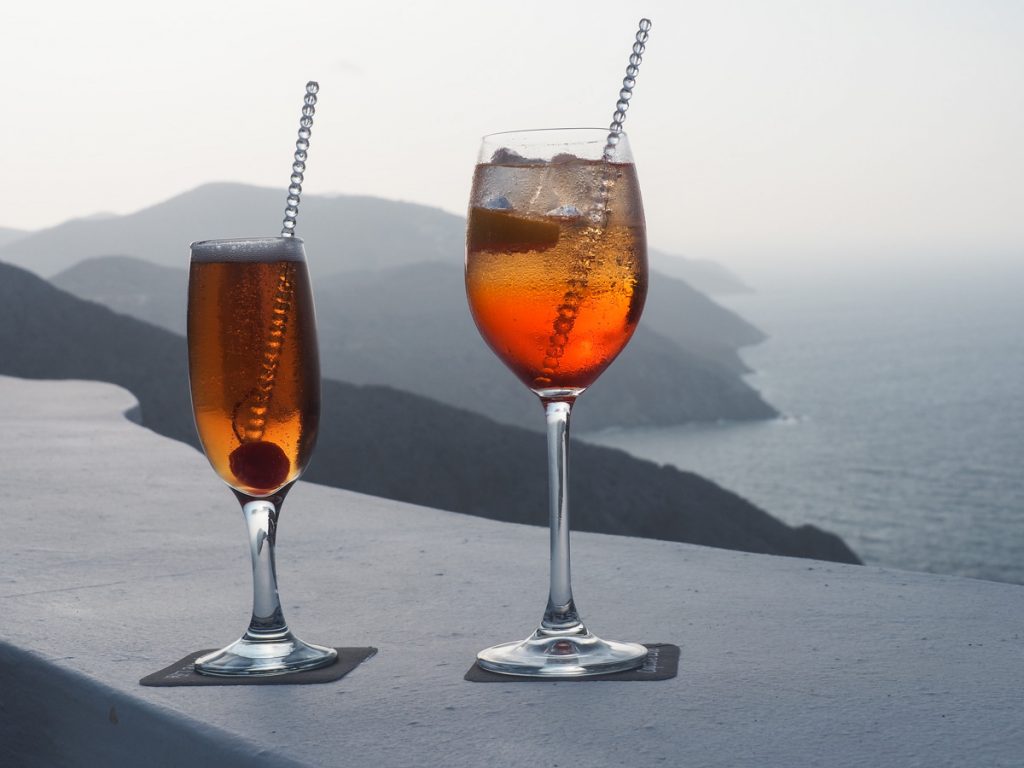 The sunset of Folegandros also deserves a noteworthy mention, especially since many of us are ardent sunset chasers. If you find yourself at the northwestern part of the island near sunset, you will be flooded with feelings of awe as the sun paints a canvas full of warm oranges against velvet pinks and purples as it slowly plunges into the Aegean Sea.
Are you ready to discover Folegandros?