Ioanna Topouzoglou is a young, talented fashion designer who is committed to aligning her passion with purpose by creating contemporary artisan pieces that aspire to make a positive change in the future of sustainable fashion.  As a Greek designer based in London, Ioanna stays true to her roots by drawing inspiration from the Cycladic architecture and whitewashed cube-shaped houses to create modern eclectic handbags for the ethically conscious fashionistas.  
She is a graduate of London College of Fashion where she completed her studies in Womenswear and holds a master's degree in Textile Design from Chelsea College of Art (University of the Arts London).
In the early stages of her exciting career, prior to launching Mashu, Ioanna worked for various renowned designers including Mary Katrantzou and Marchesa. She also held several roles as a freelance designer for smaller independent jewelry and accessory brands, which gave her a holistic overview of running a fashion business. This worldly and valuable experience equipped her with the skills and confidence required to start her own sustainable luxury-bag brand that respects Mother Earth.
Ioanna lives and breathes her company's values in her daily life too, as a vegan she is committed to animal welfare and someday hopes to start an animal sanctuary where rescued animals can live peaceful and loving lives. When it comes to shopping for her own outfits, she is a fan of vintage items and clothes and is always on the lookout for second-hand gems. On her list of favorite fashion brands, you will find Mother of Pearl, Maison Cleo, Ganni, and Rixo.  She recently sat down with Fly Me to The Moon for this "Artistic Tales" interview to share her inspiring journey and how she sees the future of sustainable fashion.
1. What inspired you to create Mashu, a British vegan sustainable and ethical accessories brand?
When I became vegan and started to research vegan brands I realized that there was a gap in the market for contemporary sustainable and vegan products. I wanted to make a change in the industry and make a brand that's meaningful, and that's how Mashu was created!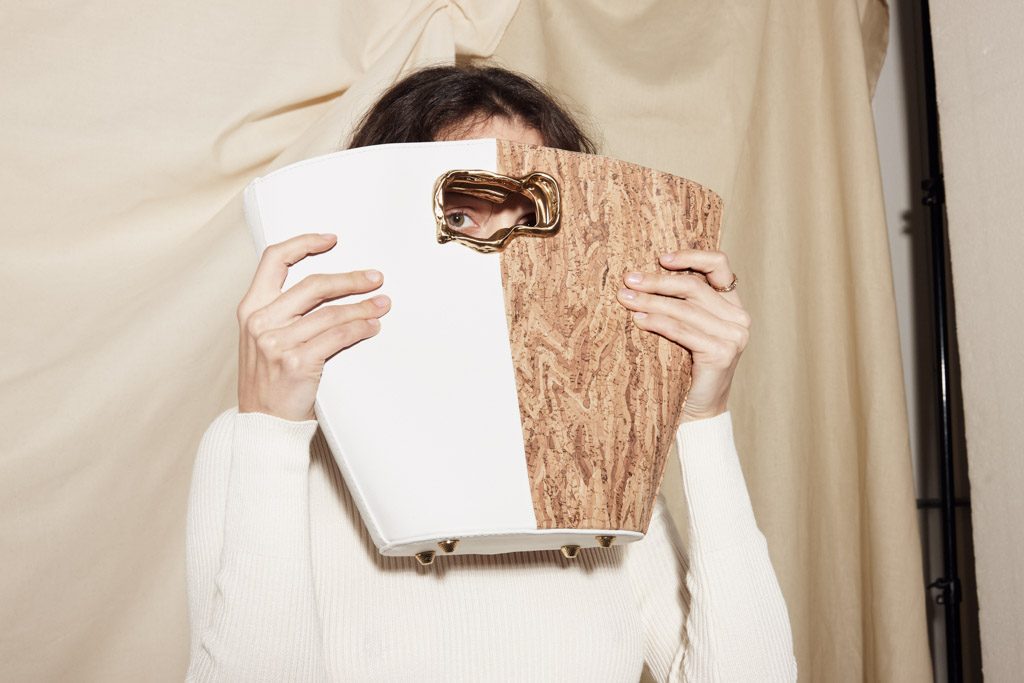 2. Tell us a little bit more about the name Mashu, and if there is a special meaning behind it?
Mashu means "something" in Hebrew. My husband is Israeli, and I always loved saying this word. I wanted to name the brand something easy and short and liked that the definition of the word is literally just "something".
3. We understand that you wish to support local communities, is that the reason you chose to produce in Greece? What are the advantages of Greek artisans over those of other countries? Are there specific destinations you are working with?  
I chose to work with Greek artisans to support my country and its crafts. Most of our artisans are small family-owned businesses passed on through many generations. These are part of our history which need to live on for future generations. By supporting local crafts we create a positive impact within our community by enhancing these businesses and helping them survive tomorrow. We also celebrate handmade products and each individual behind their craft. Furthermore, by working locally we reduce carbon footprint since all our artisans are within driving or even walking distance from each other.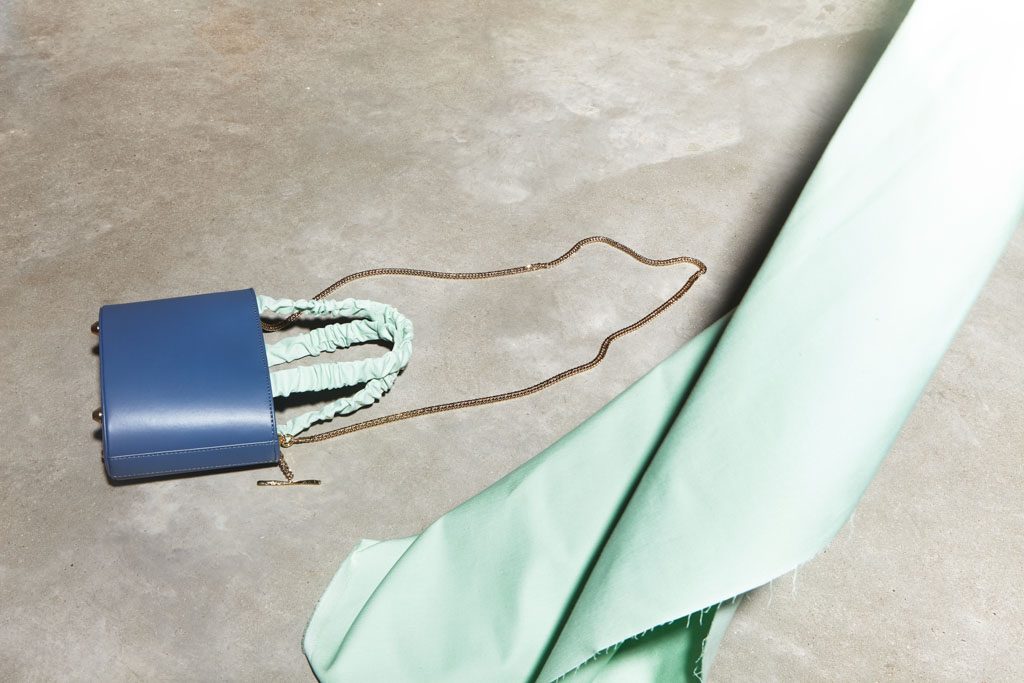 4. Your designs are created using natural and recycled materials such as vegan leather made from pineapple leaves, cactus, recycled cotton, recycled polyester and hemp. Could you please tell us a little bit more about the selection and the process of making vegan leather? 
Choosing the right materials is at the forefront of each collection, in many ways the most important part of the design process and our business model. We prioritize and source materials based on specific criteria such as organic, plant-based, recycled, circular, and of course cruelty-free/ vegan materials. We choose materials based on the conservation of natural resources and focus on finding responsible suppliers who have similar values to us that we can trust. Of course, we also test the durability of each material and its properties to make sure we use the appropriate material on each bag created. Today we are blessed with so many vegan alternatives to leather, for example, we are excited to use grape leather in our next collection, a vegan leather made from the skins of grapes, which is a byproduct of the wine industry.
5. How do you see the future of sustainable fashion? 
I am so happy to see more and more consumers changing their mindset and making a conscious effort to shop more sustainably. I definitely think the pandemic expedited this mindset, and I hope this evolves to the new standard where all fashion is sustainable and fair. Regulations now must be put in place to ensure that brands cannot greenwash (an attempt to make your business seem interested in protecting the natural environment, when it is not) and confuse consumers, like what big high street retailers are currently doing. This is why we partnered with a third-party verification company that helps us prove our sustainability credentials. In order to build trust between our customers and help us be more transparent with what we do. By partnering with Compare Ethics we can show the sustainable credentials of each product, from an evidence-proven and trusted source. I believe this will be the future of sustainable fashion, with more regulations and rules brands and all businesses will have to adhere to in order to be operational.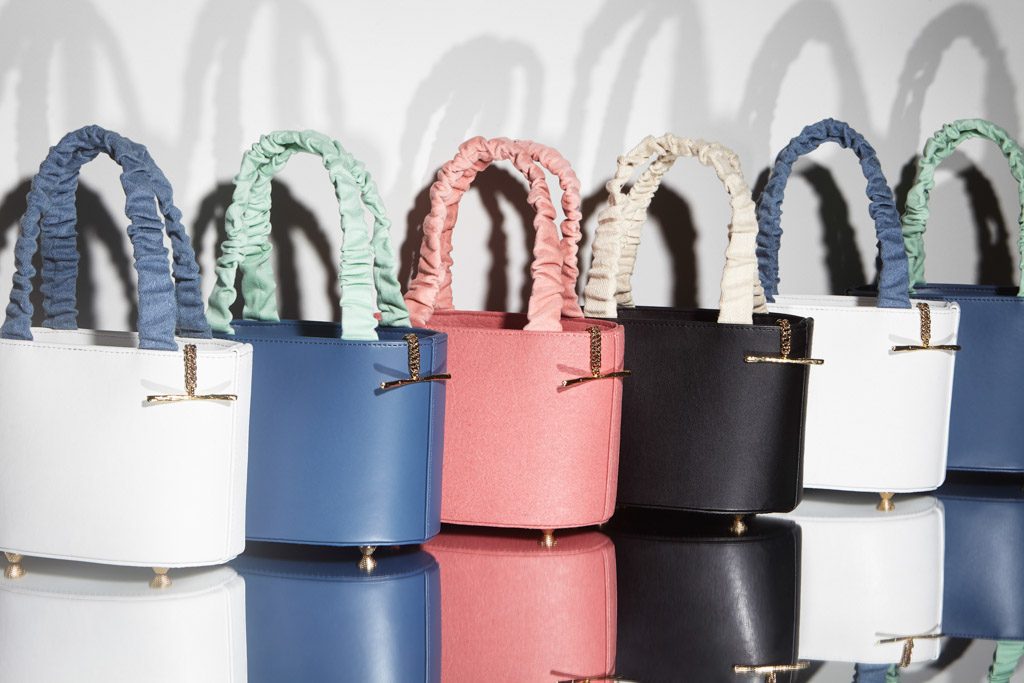 6. How much inspiration do you draw from Greece? Give us some examples.
A lot of the inspiration for my brand came from the Cycladic architecture of Greece, the soft curves, arches, and the whitewashed cube-shaped houses are something I reference a lot. The design of our column handles made from repurposed wood and brass used in our first collections were inspired by Greek columns, like the ones seen on ancient monuments. Along with our Iconic Iris bag which was directly inspired by Cycladic art and architecture.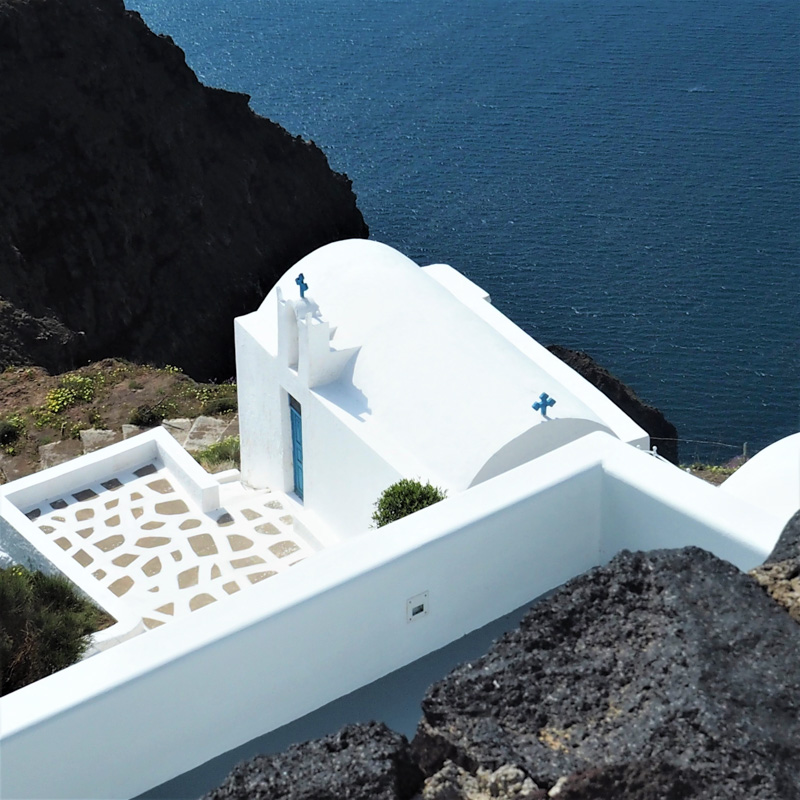 7. Name your favorite destination in Greece, and what makes it special for you? 
I have so many destinations in Greece that I love, we are truly blessed with such a beautiful country and I still feel I have so much I have yet to see and explore. But the one destination which is very close to my heart is Spetses, where I spent most of my summers growing up, and every spot on the island reminds me of my childhood. I find this island so relaxing and peaceful but at the same time, it's so much fun. This is also why I choose to do our Spring Summer 2020 photoshoot there and I am planning to do another photoshoot there sometime soon.
To learn more about Ioanna's carefully curated, sustainable arm candy you can visit her website www.mashu.co.uk