As we shake off the chill of winter and move into the glorious Greek spring, it feels truly like a time of renewal, complete with blossoms on every branch. The season of hibernation is over at last, and no one knows that better than the bears. When you think of Greece, you may not think first of bears, but in fact there is a magnificent species of bear in the wilderness of Greece. Let's visit the sanctuary that offers a safe habitat and a bright future for one of Greece's most beloved fauna.
Arcturos
The region of Florina, in northern Greece, is richly forested, mountainous, and beautiful. It was a prime haven for Greece's wild bears for decades, even centuries. But their numbers began to dwindle. The beloved Brown Bear of Greece was in danger.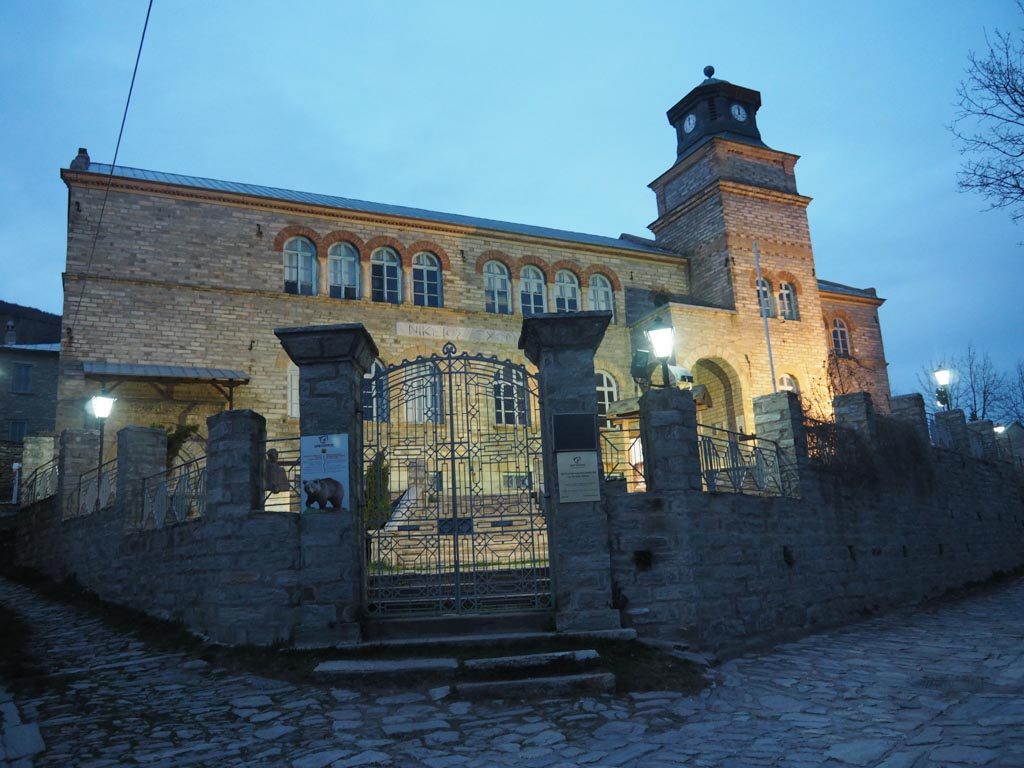 Arcturos is an NGO that has been helping the bears of Greece for nearly three decades. It began in 1992, in response to the problem of both bears and wolves being captured and mistreated. This dynamic organization sought to return them to the wilderness.
But of course, this is a holistic endeavor. In order for it to be successful, their activities needed to focus not just on the bears and the wolves, but on the environment. For the bears to have a sustainable future, their habitat also had to have one. And in order to accomplish this, Arcturos began a whole spectrum of initiatives around the subject of environmental consciousness. Raising public interest in – and knowledge of – issues related to biodiversity and sustainability was an important step, and a successful one. Awareness has increased dramatically in the last decades. 
Arcturos has also needed to address these issues at an official level. For meaningful change, integrated solutions need to be implemented, also at a government level.
A Story of Success – Returning the Bears to Nature
One of Arcturo's early success stories got to part of the heart of the problem – liberating bears from a life of captivity as performers. At one time, dancing bears as street performers were a not uncommon phenomenon. Sanctuaries for these dancing bears and also for wolves were established in 1993. One in Nymfaio for the bears, and another in Agrapides for the wolves. Both of these are in Florina, a richly forested region.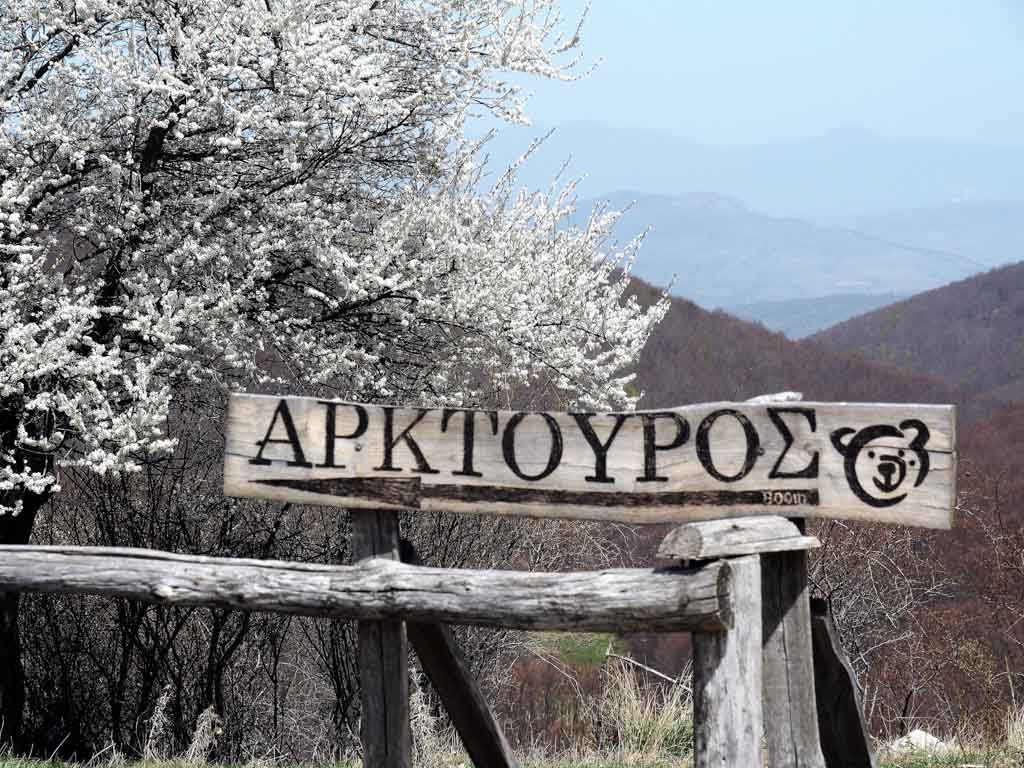 Then, another substantial step came four years later. Arcturos was instrumental in supporting legislation that stopped once and for all this exploitation. Not just bears were to benefit, but all of us – since 1997, there is a ban on animal circuses in Greece.
Arcturos: Creating a Sustainable Home
Of course, the work of Arcturos did not end here. The organization is also a steward of the land, protecting it from interventions – be they planned highways, major construction projects, or anything else that disrupts the habitat and nature's delicate balance.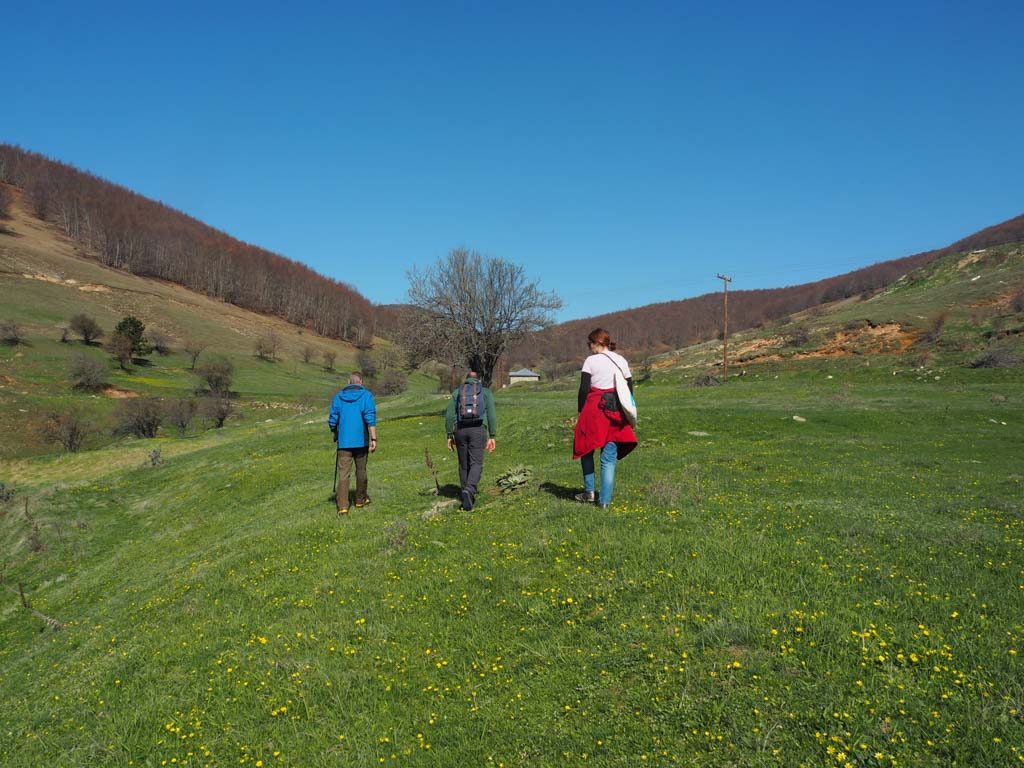 While protecting nature, this organization also enhances it. Arcturos has planted over 150,000 trees. Deforested areas are therefore returning to their original splendor, and creating expanded havens for biodiversity in the process.
The organization also undertakes the maintenance of the forests, cleaning them of refuse both organic and man-made. They have also reopened trails, making the forests accessible for sustainable experiences, and therefore increasing public awareness and sensitivity.
Getting to Know the Bears
Since 2005, Arcturos has been keeping a bear registry. Non-invasive hair traps enable scientists to collect specimens.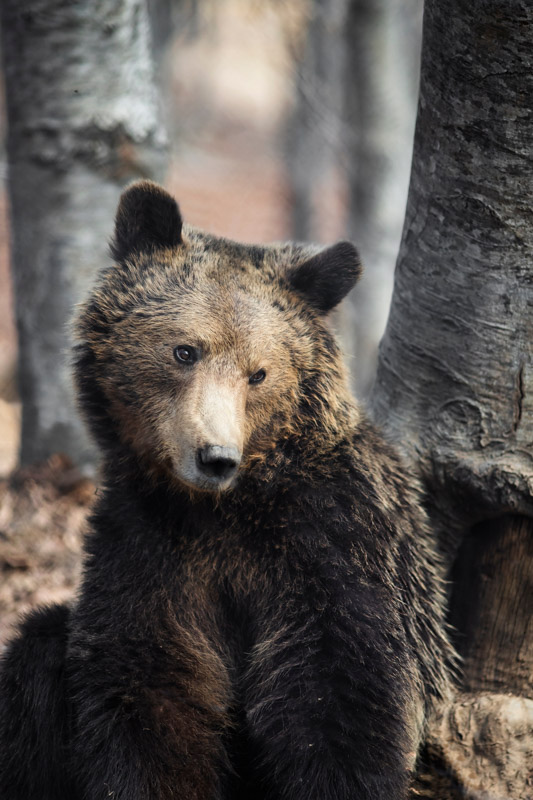 A Global Issue
Arcturos interfaces with agencies around the world about issues affecting the environment of Greece. Additionally, Arcturos hosted an International Conference on the Study and Management of Bears – the first time this conference had been held in the Southern Mediterranean. 
Ever Vigilant: Protecting Wildlife
The work of Arcturos does not end with the bear, the wolf, and woods they call home. An emergency response team helps all wildlife in distress. In addition to the bears and wolves, the jackal, the deer, and the roe deer are vulnerable. When an animal is injured – by a car, by an illegal trap – this emergency response team gets it the medical attention it needs, and helps to reintegrate the animal back into the natural environment. At the same time, Arcturos increases public awareness of the issues threatening wildlife.
Public Outreach
Arcturos works with public schools, introducing programs to get young people involved with the environment, so they are educated, awarer, and sensitive to the issues. Programs like "Biotops – Nature in our Yard" bring an awareness of nature to urban areas. The outreach also continues in the form of materials and information wherever it is not possible to have a hands-on experience.
A Creative, Intuitive, Natural Intervention
Of course, the wildlife of northern Greece needs its freedom. But the livestock of Greece also needs protection. How to best preserve the herds of Greece from their natural predators? Arcturos has a wonderful alternative to illegal trapping – the return of the sheepdog. The Greek Shepherd dog protected its herds for centuries. This noble breed is a valuable part of Greeces' cultural heritage.
Able to hold their own against bears and wolves, they are effective guardians of their herds. Arcturos has a breeding center where the Greek Shepherd dog thrives – some 50 pups a year are born and trained here. They are given free of charge to herders. This is truly a win-win – this precious breed was itself also endangered.
Florina: A Rich Habitat and a Wonderful Destination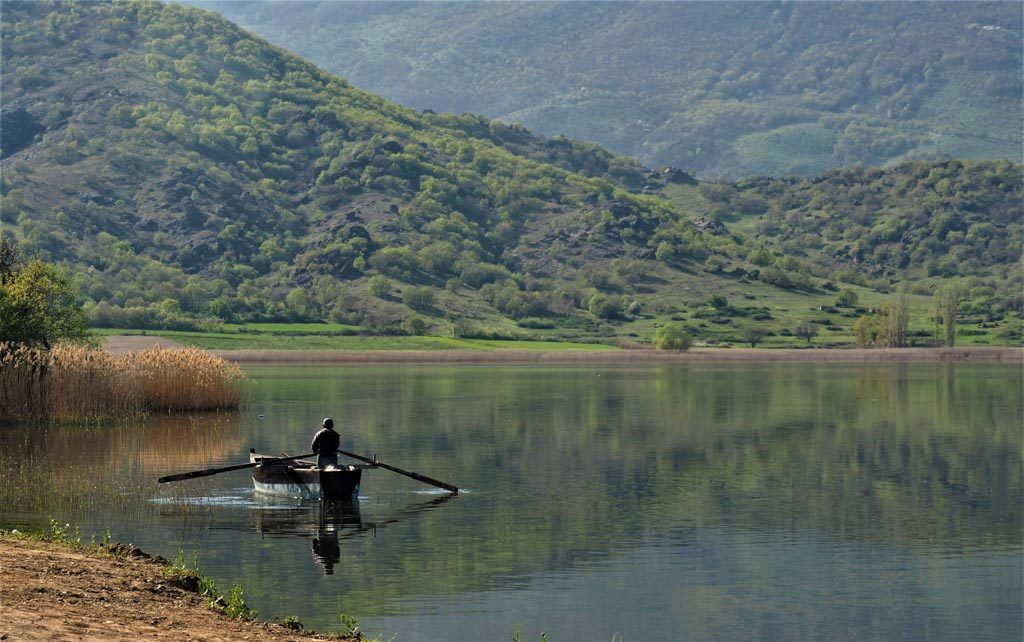 Nature lovers will relish a visit to Florina. This is one of Greece's lesser known treasures, and all the other precious for it. Here, one encounters unspoiled nature and authentic culture. This region is known for outstanding vernacular architecture, with elegant buildings of stone. The mountain village of Nymfaio – directly by the bear sanctuary – has in fact been called one of Europe's 10 most picturesque villages.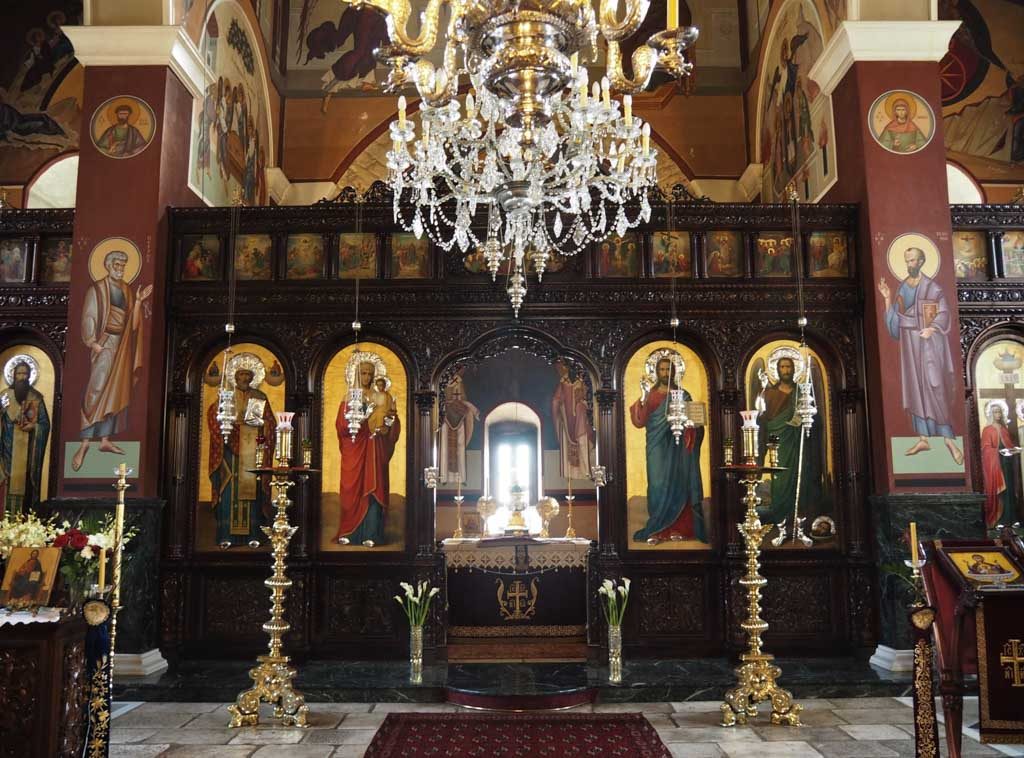 Of course, an area with such rich nature must also have an excellent gastronomic tradition. Here, one enjoys Greek cuisine that is at once rustic and elegant. Enjoy hand rolled pies, local wines, and delicious cheeses. With such natural splendor around, there will be plenty of opportunities for hiking to sharpen the appetite. This lovely village also boasts fine boutique accommodations, which combine every comfort with a sense of local character and authenticity.
Have you been to this wonderful region of Greece?