Greece is a land of contrasts – by turns sophisticated and wild, lush and arid, serene and challenging. We love the complexity and duality of the Greek experience. And nowhere is this nature of similarities and contrasts easier to explore than in visiting the island pairs of Greece. 
These islands are the product of Greece's majestic geological history. So close to one another we can only suppose that millions of years ago they were one, at some point they separated, developing complementary characteristics. They are all wonderful destinations in their own right, but explored as a pair they truly shine, providing a full and fascinating Greek Island experience.
The Isles and Islets of Greece
Here are three of our favorite island pairs that contrast each other beautifully, for a complex – yet very convenient – holiday.
Milos – Kimolos
When people talk about the most stunning beaches in Greece, the name Milos comes up a lot. What's special about the beaches of Milos? First of all their variety – each entirely unique. Among them, the Sarakiniko beach is particularly famous, owing to its otherworldly rock formations – a surreal landscape of abstract sculptures in white stone. The sea cave of Sykia is another fantastic formation, and still another is at Kleftiko – you can swim around it.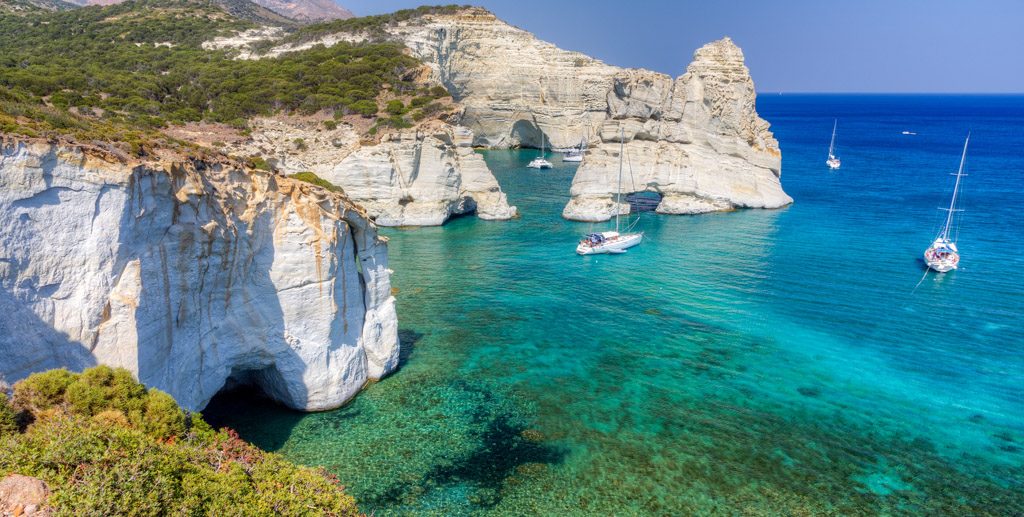 These and other fantastic beachscapes are the products of a volcano (The last eruption was in 90,000 BC). That volcano also gave the island a rich reserve of minerals, mined from ancient times. Bentonite – Europe's largest bentonite mine is here – perlite, pozzolan, siliceous stones, kaolin and some baryte are all found in Milos. In Paliorema, a wealth of sulfur was mined by the ancient Greeks – it was used for disinfecting, for therapeutic and antiseptic uses, and for polishing metals. An ancient Athenian company even formed into ingots for commercial trade. The name of the beach "Thiorichia" means sulfur mines – here you will see the abandoned ruins of a more modern sulfur mine. One can explore the history of mineral exploitation on the island at the Milos Mining Museum.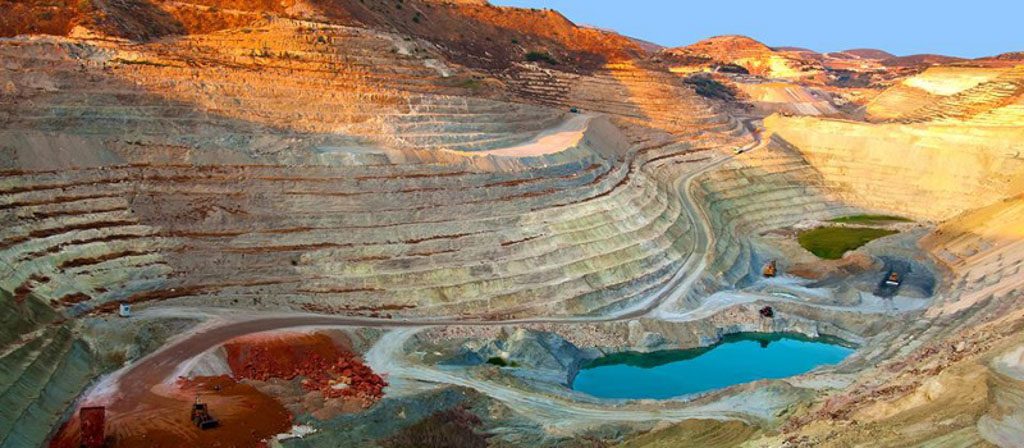 The volcanic rock of Milos holds another cultural treasure – the catacombs of Milos. Discovered in the middle of the 19th century, this multi-chambered catacombs was first dug from the volcanic rock by early Christians seeking to worship free from persecution. In time it became a Christian burial ground, and today is considered an early Christian monument of great significance.
Milos is definitely one of the hot spots of the Cyclades – a great beauty of an island with splendid beaches and a relaxed yet cosmopolitan atmosphere.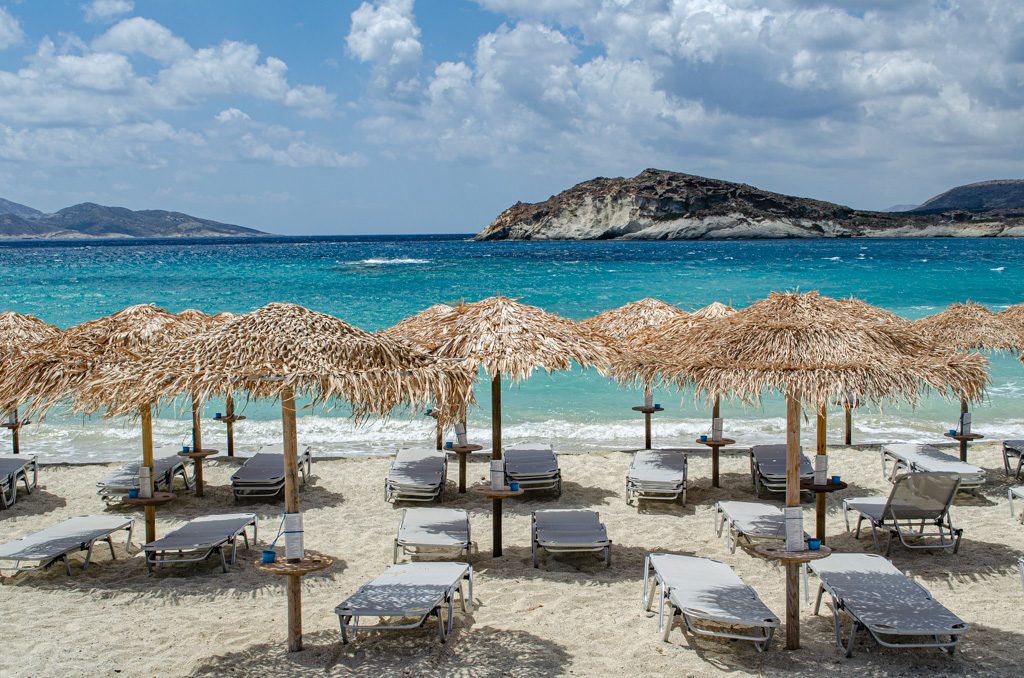 Of the island pair Milos and Kimolos, Milos is by far the better known. But Kimolos does not suffer from its lack of recognition. In fact, it's more secret status is one of its chief charms. There's just the one town here – "Horio" – and it's a lovely one, full of untouched Cycladic charm, traditional small shops, and good food. Tourists are very welcome, but life here does not revolve around them – what you see is what the locals enjoy themselves, and they welcome you to join them.
The island was famous in ancient times for its "Kimolia Gi" – Kimolian earth – a valuable commodity. The island is white with it – the dust of Kimolos is pure white, and the sands that mingle with it create beaches of blinding purity, and shades of water that – even for Greece – have an unusual clarity and vividness.
The volcano also created thermal springs. Scalding hot therapeutic waters surge up from the earth near Prassa beach. Mingled and tempered with the waters of the sea, it makes a wonderfully relaxing soak, in agreeably primitive surroundings.
Hiking is a joy on rugged and wild Kimolos – the famous rock formation "Skiadi" is a popular destination. It looks like a giant stone mushroom, but the name actually means 'visor' and indeed you can rest in its shade as you take in the thrilling views of neighboring Milos and seas beyond.
If you have a taste for something even wilder, then you won't want to miss neighboring "Polyaigos" – it's uninhabited, except, of course, for the goats (the name means "many goats"). A day cruise around the island will treat you to some extraordinary coastline, dramatic rock formations, secret beaches, and hidden coves – an absolute paradise.
Paxos – Antipaxos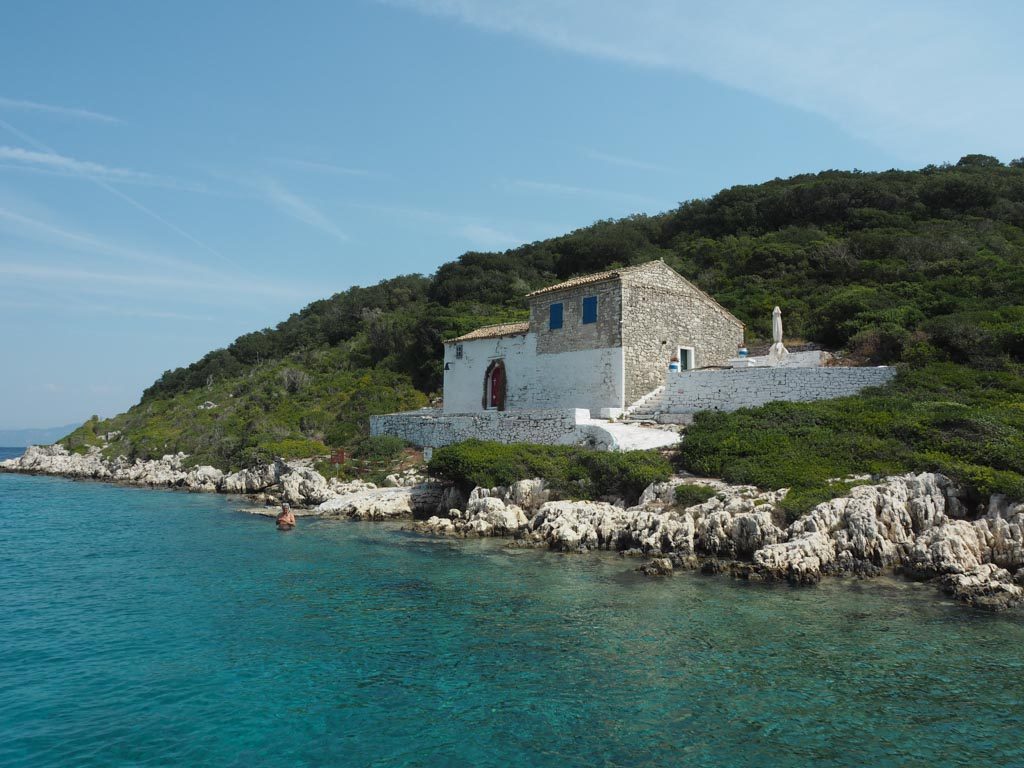 This island pair truly does go together in name. But their respective personalities are entirely distinctive. Paxos and Antipaxos are the two smallest islands in the Ionian. Paxos is small, at 25 square kilometers. Antipaxos is even smaller – a not even 5 square kilometers. Happily, these two little gems are still somewhat under the radar, and not overcrowded with visitors. They are the kind of places one discovers and returns to year after year.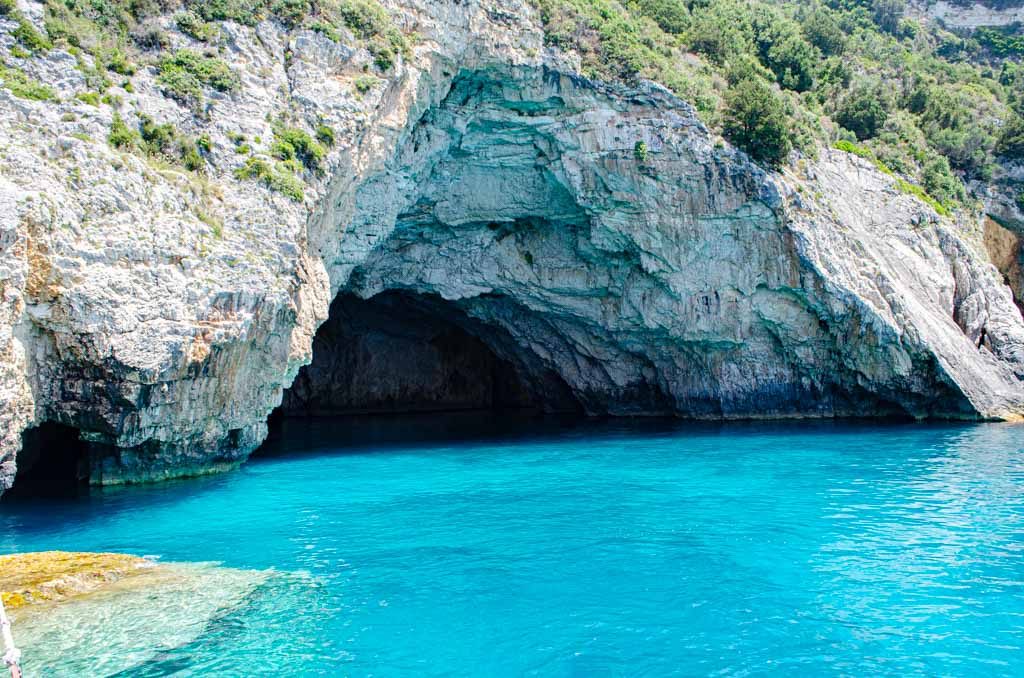 Paxos is most known for its spectacular "Blue Caves." They can only be reached by sea and are a stunning site – carved by the power of the sea itself from the white chalky cliffs of the island. One of them – Papanikolitis – was large enough to conceal the Greek submarine of the same name, as it fought against the Axis in WWII.
As in Kimolos, this white chalk makes for brilliant, jewel-like waters – this is one of the most dramatic and exotic coastlines to be found in the Greek Islands. Highlights, apart from the stunning blue caves, include the tiny little islets of Moggonisi and Kaltsonisi just off the southern part of the island. There is also a magnificent white cliff – Erimitis – sheltering a gorgeous beach.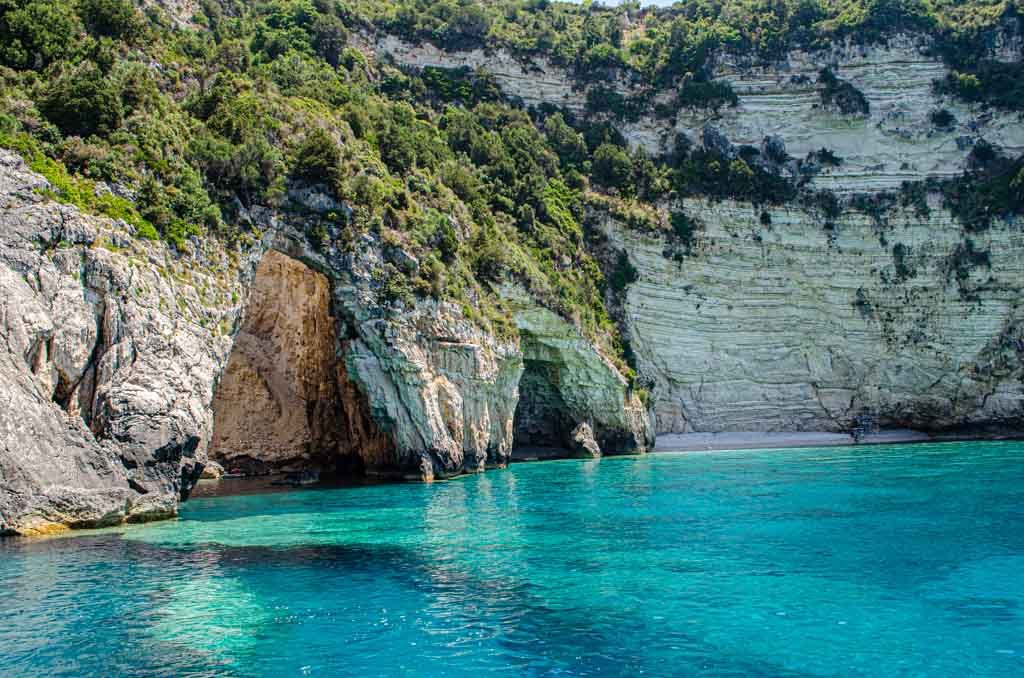 Just two kilometers to the south is charming Antipaxos, a great contrast. This little island is covered with vines and is famous for its delicious red wine. The lush landscape of Antipaxos, surrounded by white sandy beaches, is serene and pristine. There are only 50 residents here full time, and there are no major tourist facilities. Antipaxos is a place to experience a more contemplative side of Greece. With pure and local foods, glittering seas, and a rich and lovely landscape, this is the perfect place to detox, body and spirit, in an atmosphere of beauty and calm.
Paros – Antiparos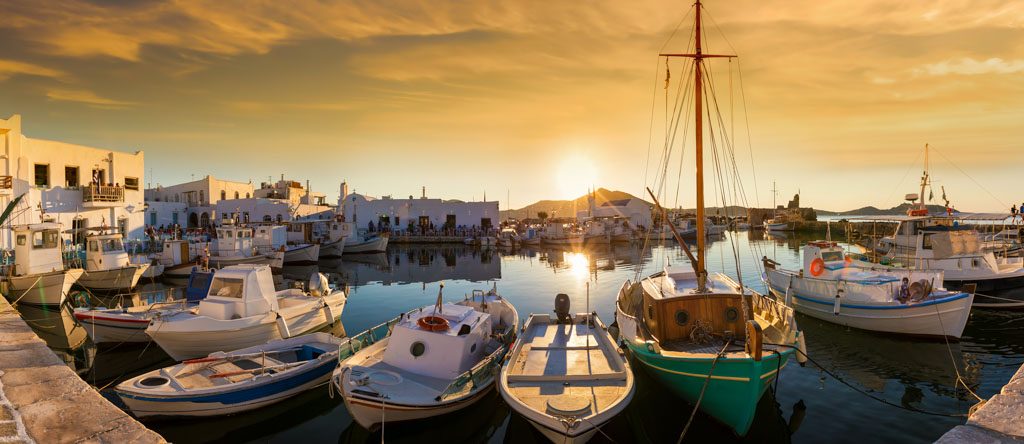 Paros is one of the destinations of the moment, a Cycladic treasure that draws cultured Athenians wanting a break from the capital – but not too much of a departure from a cosmopolitan vibe. The two main towns of Paros – Parikia and Naoussa – have plenty of sophisticated choices for fine dining and elegant nightlife, alongside many charming traditional tavernas. It's the ideal mix of the classic and the contemporary.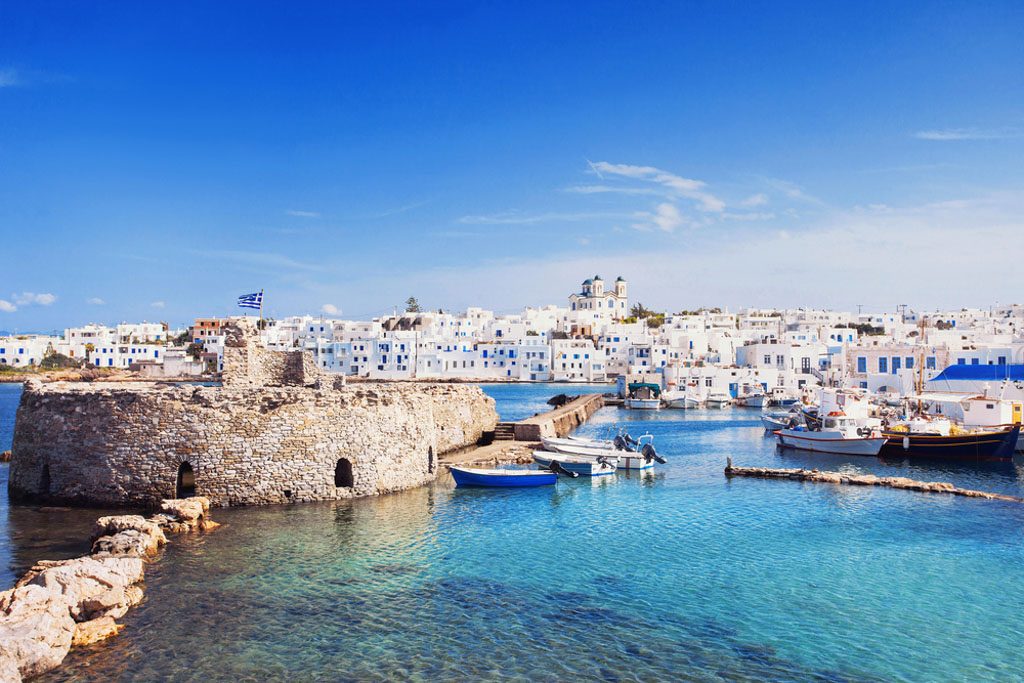 Geology is the heart of the Paros experience. This island has been known since ancient times for its exceptional marble. Some of the greatest treasures of the ancient world are sculpted from Parian marble – one you surely know: The Venus de Milo (Αφροδίτη της Μήλου – "Afrodíti tis Mílou"). Discovered in 1820, it was moved to the Louvre, eventually acquiring the iconic status it has today. Visiting the ancient quarries at Marathi, prepare to be stunned by the dazzling luminosity of Paros' geological treasure.
Another wonderful place to enjoy the island's unique geology is the Environmental and Cultural Park of Paros, of the peninsula of Aï Yannis Detis – site of the famous monastery of the same name. This is a model of sustainable tourism and a celebration of nature, beautifully realized. During your stay, you can explore its hiking paths, and then enjoy a program of quality cultural events and films in the evening. 
It's by the splendid Monastiri beach – one of many spectacular beaches on Paros. With 120 km of coastline, the island is famous for the abundance and excellence of its soft sandy beaches.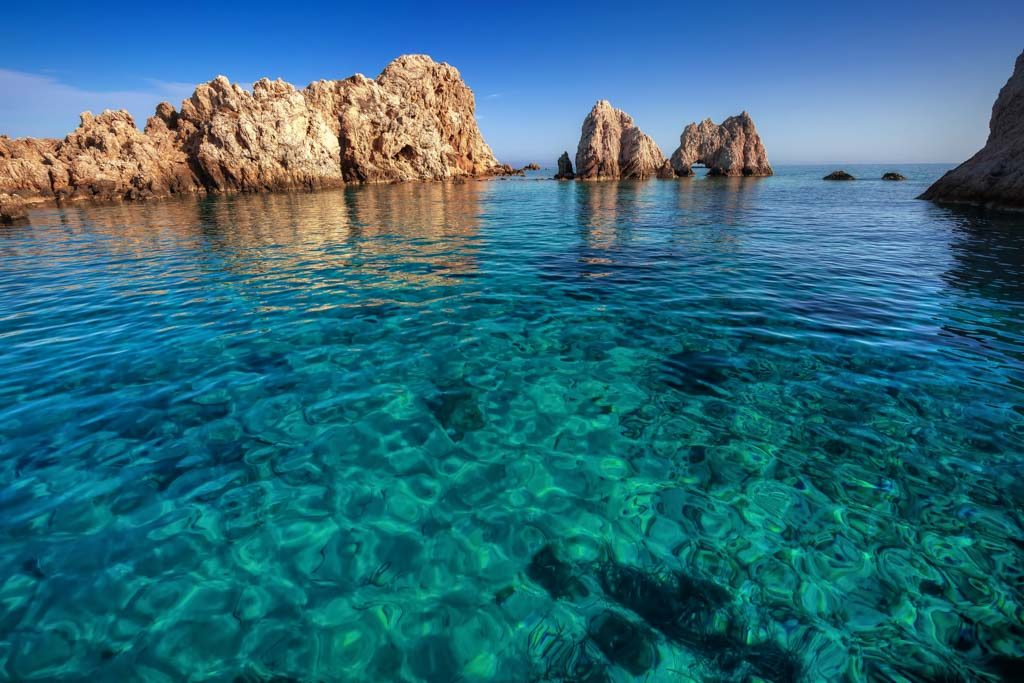 Antiparos is just the barest whisper away from Paros. Despite being a favorite destination of some world-famous celebrities, Antiparos is somehow not well-known. That's the key to its charm. This is a place you can get a Greek coffee in an old kafeneio and overhear the fisherman talk about the morning's catch.  The beauties of Antiparos are not flooded with visitors; its character and integrity remain intact.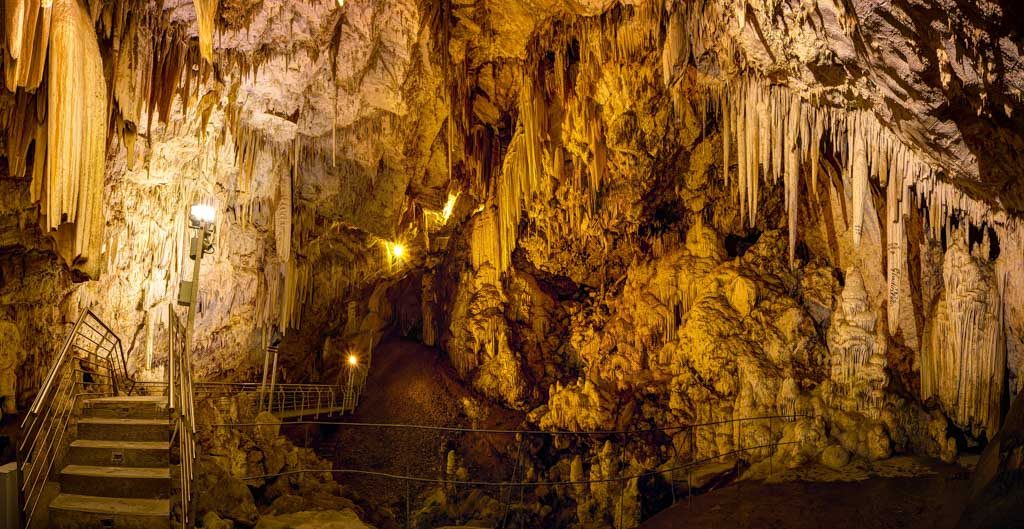 As on Paros, you can expect to find wonderful beaches here. Many of these can be reached on foot from Chora – the main town in the island's north. Towards the south is a famous cave, full of spectacular stalactites and stalagmites. Findings here attest to habitation and use from the Geometric era. Antiparos also has some tiny islets of its own – Tsimintiri, Despotiko, and Strogili. They're uninhabited now – wonderful destinations for a small boat cruise. But Despotiko was actually very crowded in ancient times – as its 7th century BC sanctuary attests.
Have you visited any of the Greek Island pairs?