The Greeks have always been adventurous people. Since ancient times, Greece has spread its culture through emigration. There have been famous Greek colonies throughout the region. In the west, there is southern Italy, where even today there are villages in Calabria where a Greek dialect is spoken by the locals. To the south, Alexandria in Egypt had a thriving and prosperous Greek community for generations. From the Alexandria community came famous Greeks, like the poet Constantine Cavafy, and the art collector Alexander Iolas. In Ionia, the area around present day Izmir in Turkey, was the Greek community of Smyrne – the source of the exotic elements of Greek culture- like Rebetiko, and the finest dishes – like delicate bougatsa. The area around the southern coast of the Black Sea – the Pontus – was home for centuries of Greeks. The Pontian Greeks – who came to present-day Greece in the population exchange of the 1920's. Their ancient Greek roots are evident in their dialect, which still carries something of ancient Greek.
Later generations of Greeks emigrated much farther — carrying Greek culture to North America, and even to Australia. Melbourne is known world-wide for its vibrant Greek community. And the chilly winters in Toronto and Montreal are warmed by the eternal sunshine of the Greek spirit. Astoria, in Queens, New York City, is another famous Greek enclave. The Greek spirit is spread to distant shores, as Greeks share their culture and their cuisine in their new lands.
There are so many people of Greek descent worldwide — some estimate as many as seven million. As Greeks abroad keep their culture intact through language, festivals, cultural organizations, and the church, many still want to deepen their connection to Greece.
A Heritage Journey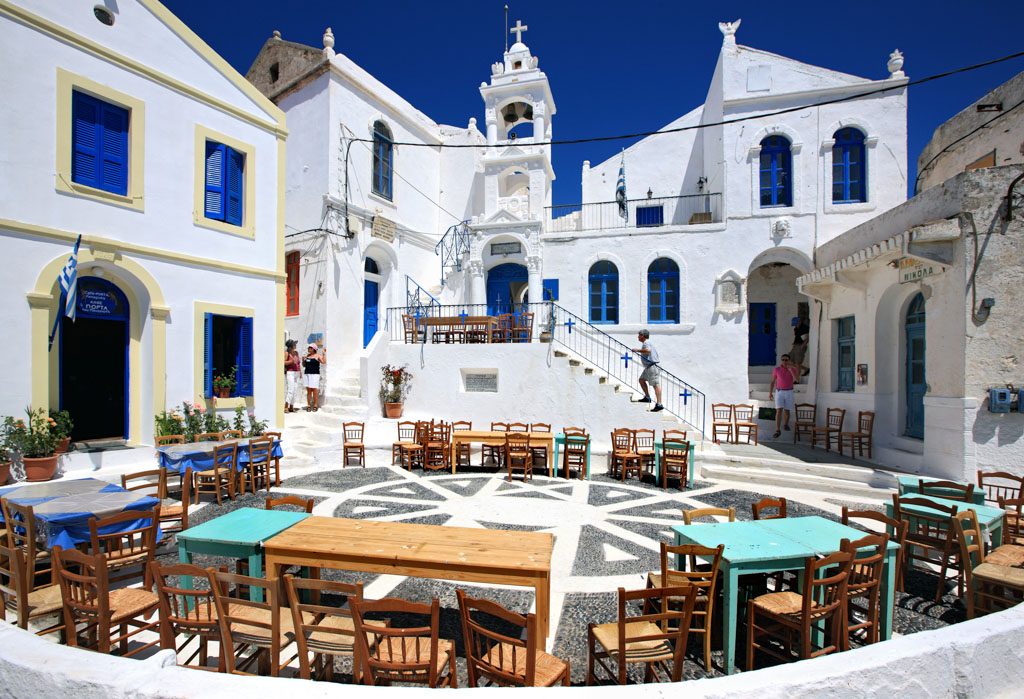 Of course, there is no way to recharge the Greek spirit than a visit to the homeland. Simply being in Greece can be a wonderful celebration of cultural identity, as visitors refresh their language skills, enjoy their favorite dishes, and revel in the timeless experiences of the Agora and the "Kafeneio".
But the experience can be still much more — forging a meaningful connection with your ancestral past. Have you ever considered a true ancestry trip? For many second and third generation Greeks, a holiday to the homeland can become a journey of discovery. They come not just to connect with their roots not just in a general way with the culture as a whole, but by finding their ancestral roots.
Such a journey can begin before leaving for Greece, by researching family memories and photographs.
Finding the family village – or in many cases, villages – is the important first step. Before leaving for Greece, many people start making their first contact. Very often, some branch of the family will have remained in Greece. Otherwise, there are sure to be neighbors and close friends. Coming into contact before the journey will start the process.
The Journey to Your Homeland
Once in Greece, that first trip to the ancestral village is a powerful experience! In many cases, the village will have remained much as it was when the previous generations left for countries abroad. Looking for a house or houses where your ancestors once lived is an exciting quest, and photographs will be helpful.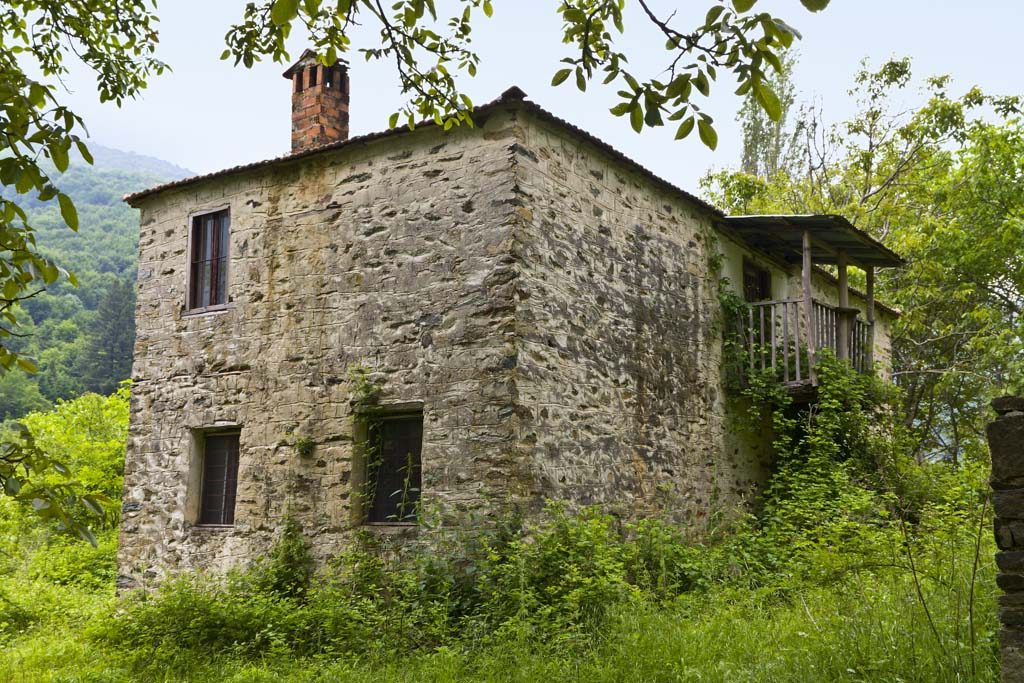 Of course, land and property registries are also extremely helpful. We can arrange for lawyers to access the county records for you to see where your family's lands and homes once were, and to learn the current status of them. Our team is there to assist in all stages of the planning, from mapping out the route of the initial trip, to organization of special events and on-ground assistance.  We are here to gift you with an experience of a lifetime. 
But the best source of information is, of course, the memories of people in the village. You can expect a warm welcome by older people in the village, who will enjoy an occasion to reminisce, and pass down oral history. 
Perhaps some branches of your family remained in the village. If not, there are sure to be close friends and neighbors. They will be as eager to hear the news and the stories you can share about your parents' and grandparents' life abroad, as you are to hear about your family's past, and the traditions and lore surrounding their ancestral roots. These encounters will bring you an immediate sense of personal connection to your heritage. 
Documenting the Journey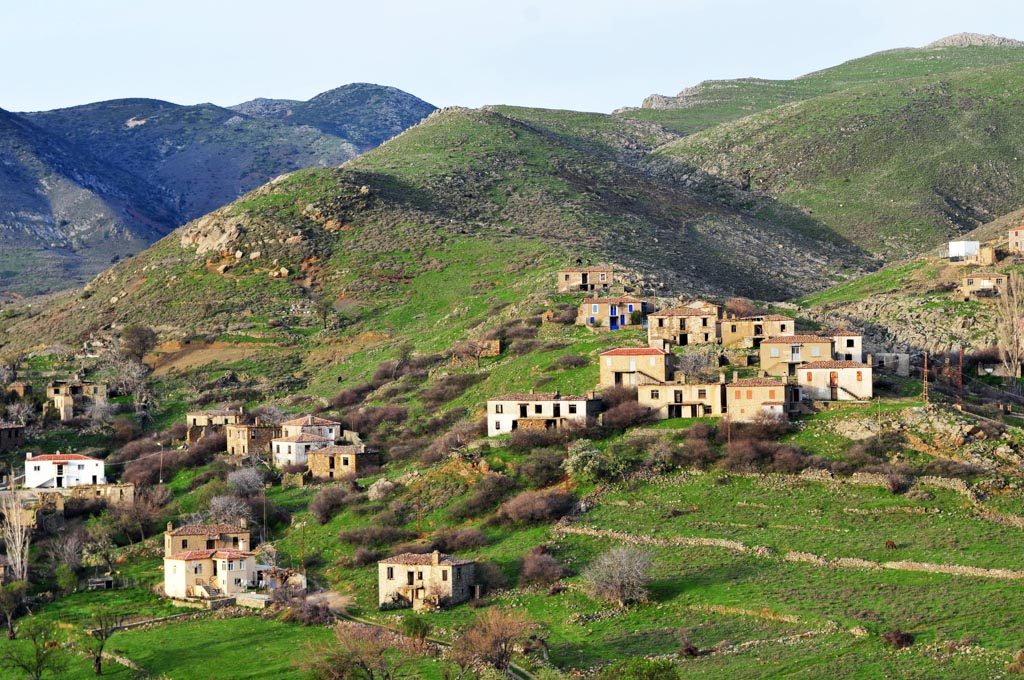 In addition to your own photographs and memories, you may wish to document their fascinating conversations. Many people in the village may also have photographs to share with you, and copy and add to your album. A video – containing the reminiscence of relatives in the village and friends and neighbors – will be a valuable document. You might also have footage of the village square, the houses, the cafe that is the meeting point in most Greek villages. It can be a wonderful production, and a valuable recording of family history to share with generations to come.
A project like this can be as simple or as professional as you wish. If you would like to make a more involved project of it, we will be glad to arrange for professionals to help film, compile documents and images, and edit, for a truly special documentary of your family heritage.
A Family Reunion
Your ancestral journey can culminate in a grand family reunion – an event to remember for years to come. Imagine many generations gathered around a long table in the village square. Under the shade of a plane tree, you will be able to share stories and memories, and put the pieces of the great puzzle together.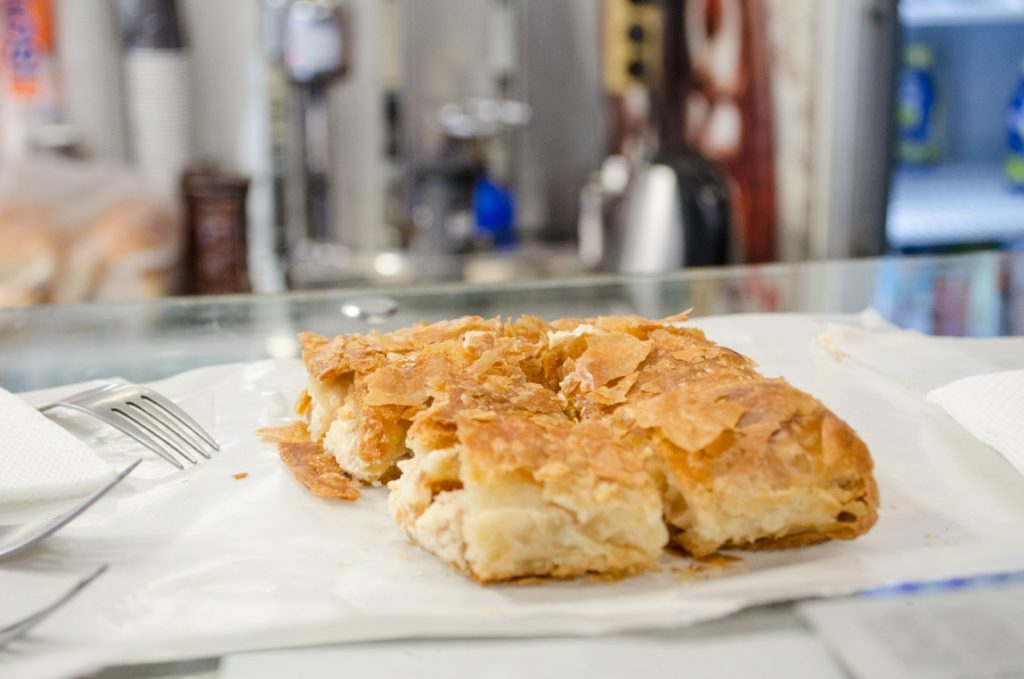 At such an event, you will be able to share the dishes your village is famous for – the hand-rolled phyllo pies and slow roasted meats your parents and grandparents would reminisce about. Wines in Greece are also often a local affair – made by an uncle or a neighbor – another connection to the very soil of your ancestors. 
Music and dance are popular ways that Greeks abroad have kept their culture intact. What a joy it is to hear the music of your ancestors, as played by local musicians on traditional instruments, be it the lyre or the tsambouna. Getting together to dance is part of the joy of the event. Some will remember the steps, and those that do not can quickly learn, to join the group.
Many people even discover relatives they never realized they had. Some ancestors of the same family may have emigrated to different destinations – some to Australia, others to North America, still others to Northern Europe. Finding these second cousins with a shared heritage in distant lands is a highlight of a reunion, creating a renewed sense of family connection, and a strengthened connection to your Greek heritage.
An Ancestral Journey
Do you have ancestral Greek roots you would like to explore on your next visit to Greece? Perhaps, you might also like to do a DNA test to find out all the details of your ancestors past? We would be very happy to help you plan the journey of a lifetime, connecting to your Greek heritage.