The best kind of corporate retreat leaves your team relaxed, refreshed and inspired. The purity of the landscape of Greece ensures a truly transformative corporate detox retreat for your team. Mani, the Peloponnese's remote and rugged southern tip, offers elemental nature, pristine vistas, cultural wealth, and casual refinement – everything you need to slow down and recharge in style.  To mark a milestone, reward exceptional performance, build a connected and committed team, and foster creativity and inspiration, Mani is an ideal destination.
Corporate – Detoxing Retreat in Mani 
Detoxing in Mani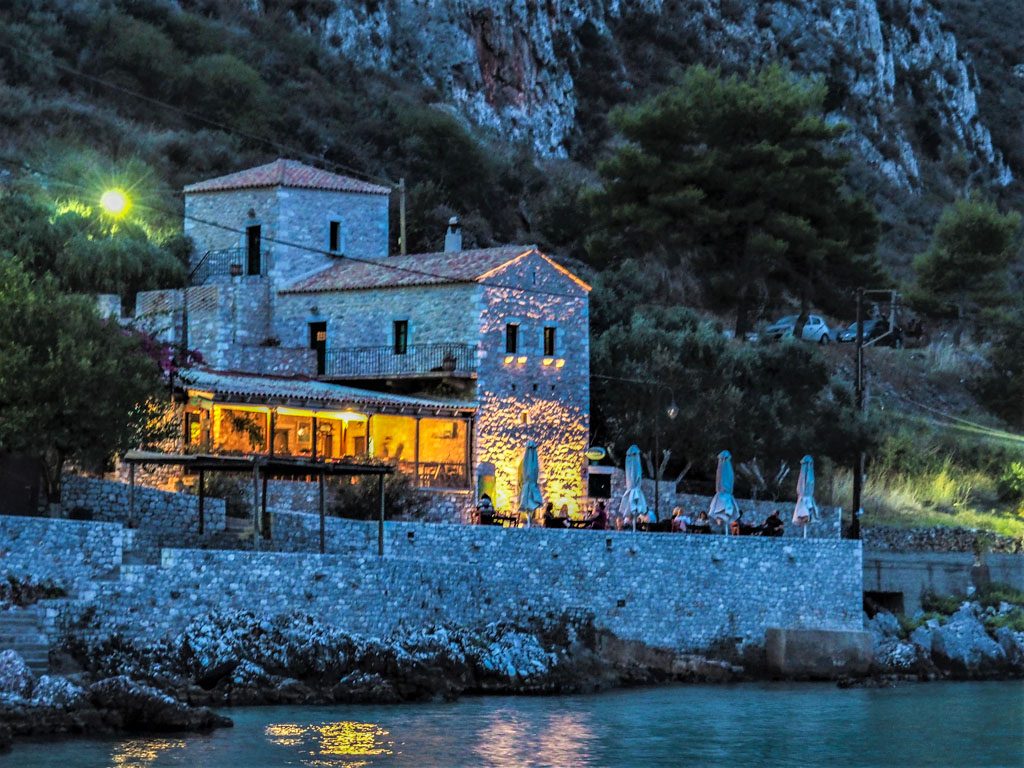 A dramatic change of scene accomplishes miracles. And nature doesn't get more dramatic than Mani: the famously raw and rugged Mani peninsula offers a refreshing contrast to the urban corporate world. Days filled with outdoor activities and cultural exploration will enrich the spirit, while Mani's stark and uncompromising beauty erases stress from the mind.  For further physical purification, the exquisite local farm-to-table cuisine cleanses the body. Your team will return feeling their best. A corporate retreat in Mani provides more than a physical detox. It also cleanses the mind, making for a creative spiritual journey for your team.
Exploring Mani
This wild and somewhat unexplored Peninsula is made for adventure and discovery. At the southern tip of the Peloponnese, it is not frequented by many tourists. The local culture is as pure and honest as the landscape itself. The vernacular architecture features famous tower-houses and stone buildings of exceptional beauty, in perfect harmony with the landscape.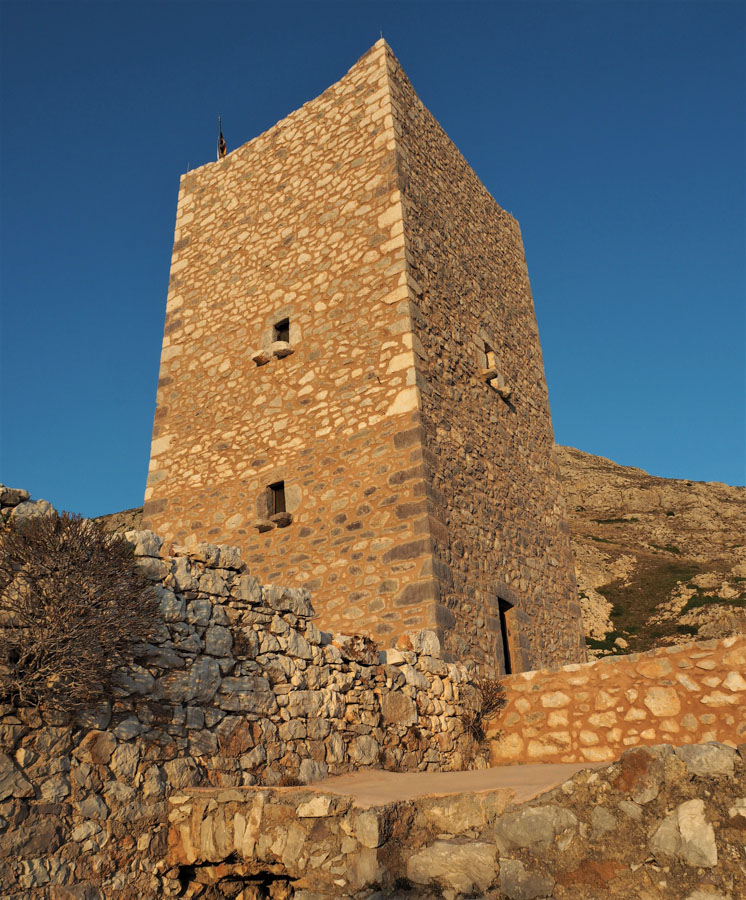 The nature of Mani is remarkable. Uniting mountains and a sea coast of untamed beauty – the Maniot Riviera – Mani feels like a frontier. This is a place of possibilities and new beginnings.
A detox retreat in Mani offers the ideal conditions for your team members to reconnect with themselves, and then with each other.
Here are some activities you can enjoy together:
Cape Tainaron
Also called Cape Matapan, this dramatic and rocky peninsula is the southernmost point in mainland Greece. The vistas out into the Aegean are endless and breathtaking- truly an inspiring spot. 
Hiking in Mani
Mani's bold landscape, transversed by Mt Taygetus, is ideal for hiking. There are coastal hikes, and more challenging hikes – something for every level of endurance and skill.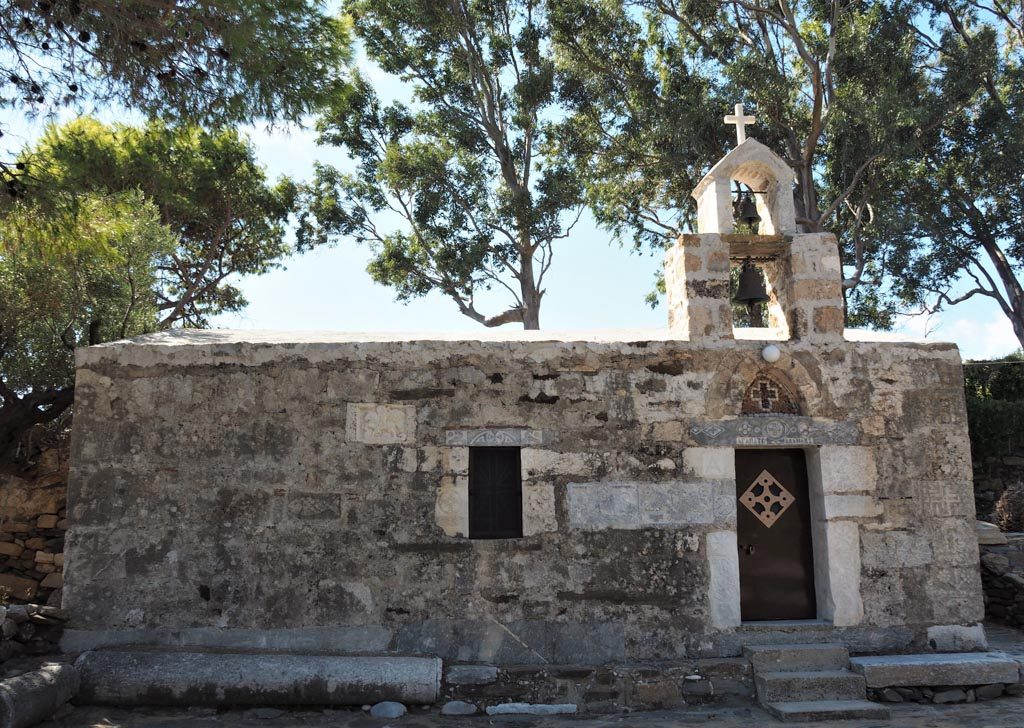 Inner Mani is rocky and barren, while outer Mani is lush. Nature unites with traces of past civilization: the area is paved with rough stone paths called "Kalderimia" – made for foot and hoof traffic. These were originally constructed to connect every small village and church, and they make an excellent and easy way to explore areas difficult to access otherwise, like many glorious Byzantine churches and ruins.
But there are also much wilder hiking trails that leave every trace of civilization behind. We can arrange for expert guides to help curate the ideal experience for your team.
Archaeological Exploration
Besides the rich Byzantine archaeology of the area, there are ruins of the Ancient world too, like the ancient site of Tainaro, between Cape Tainaron and the village of Kokkinogeia. Here, you'll find the ruins of a temple to Poseidon and some beautiful mosaics.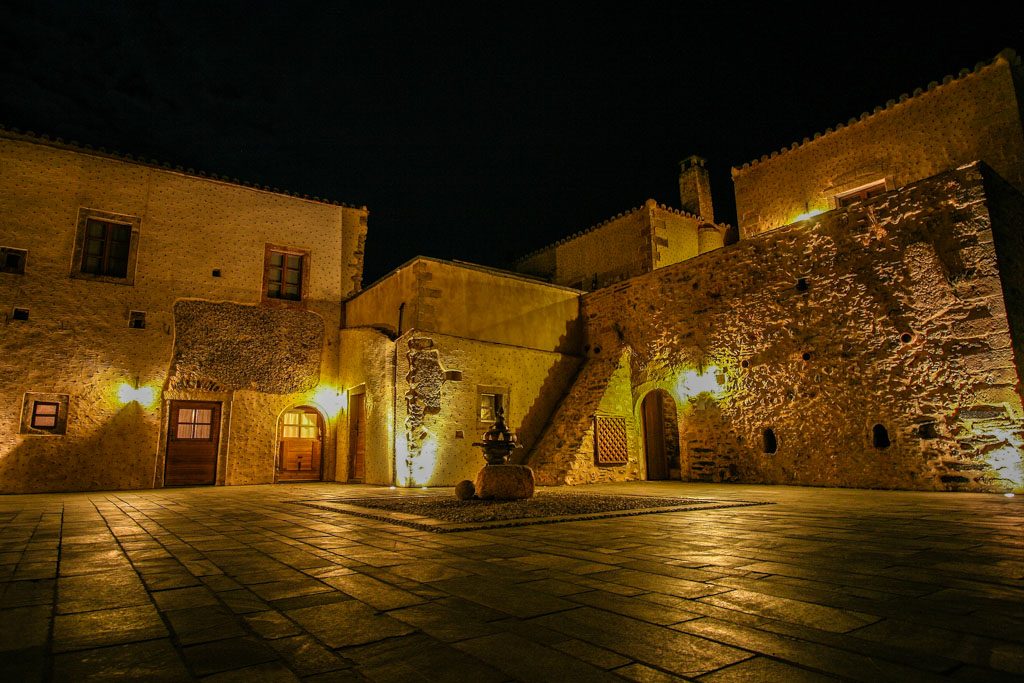 The archaeological sites of Mani are out of the way and not frequented by tourists. In their untouched and isolated state, they offer a unique opportunity to connect not only with history, but more importantly with ancient and timeless energy. These are the types of transformative and profound experiences your team can experience together in Mani. 
Communing with Nature
Mani provides an incredible sense of peace and stillness. This remote area feels like entirely virgin landscape. The stress and noise of contemporary urban life are soothed and silenced in the untouched beauty of nature.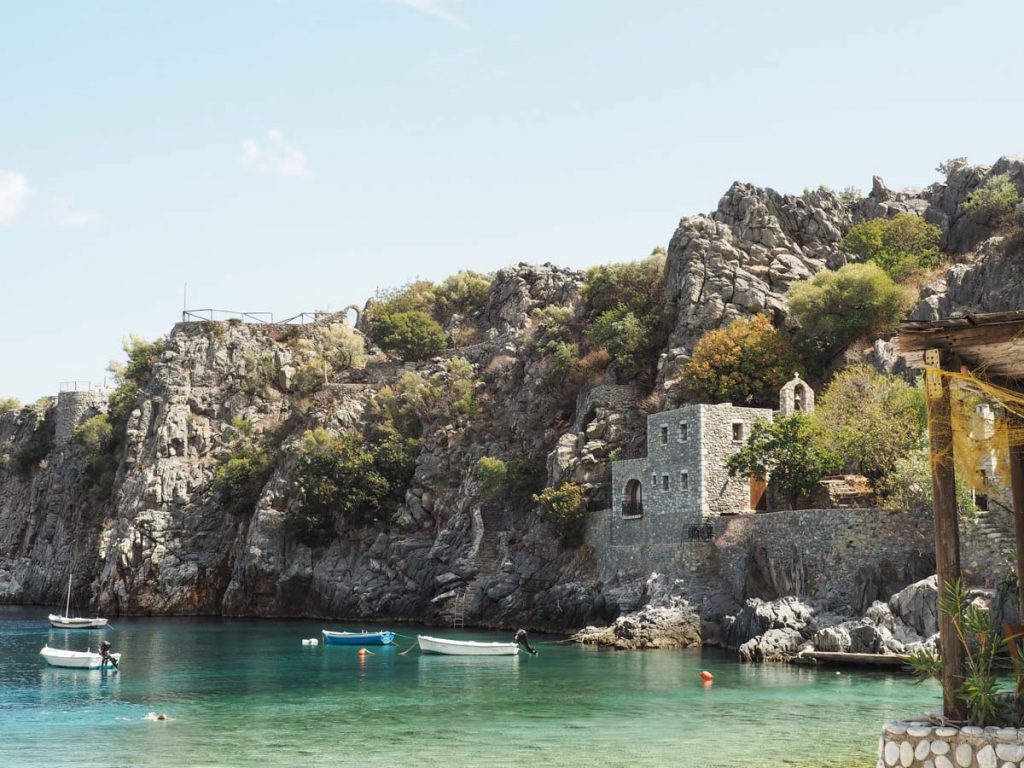 In the remoteness of Mani, a sense of time is suspended, giving a rare opportunity to truly slow down and disconnect from the demands of the temporal world, and simply be. It's a refreshing, meditative experience.
Gastronomic Pleasures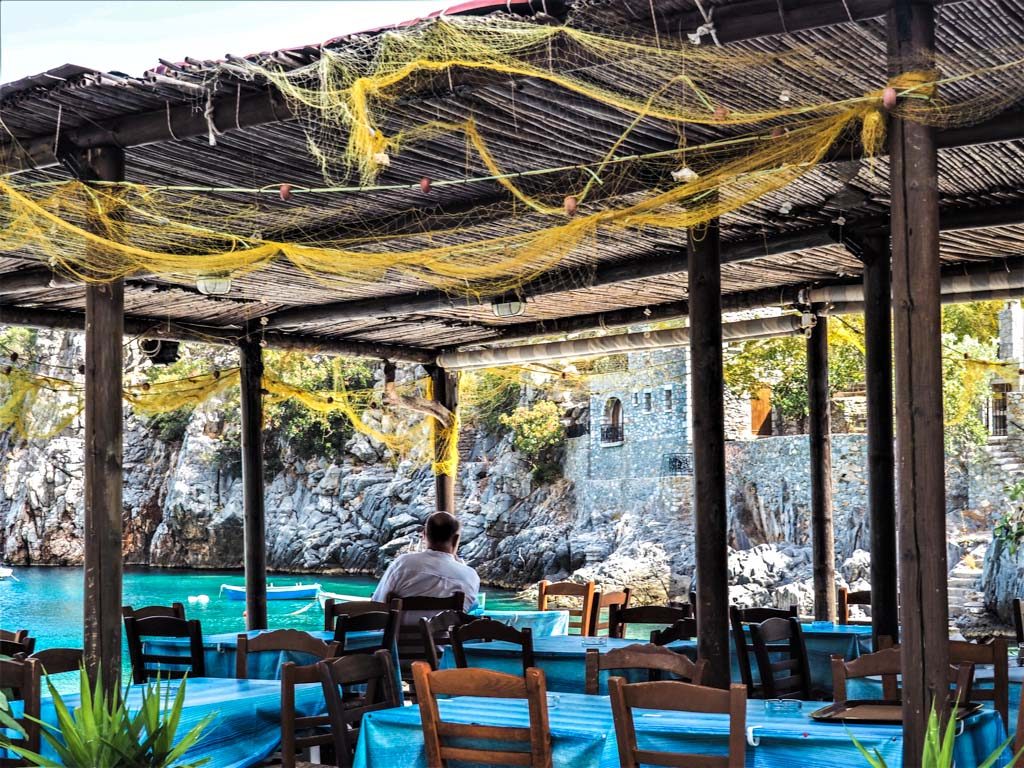 Baking bread together is vital for effectively building a close team. And Mani is a truly great place to break bread; this region has excellent cuisine. The Mediterranean diet is here at its very best, with the freshest of produce, the highest quality extra virgin olive oil, delicious cheeses from sheep and goats that have grazed on wild herbs, and freshly caught fish. In Mani, you taste the purity of the landscape.  Your team will feel both indulged and also cleansed and healthy.
Rustic Elegance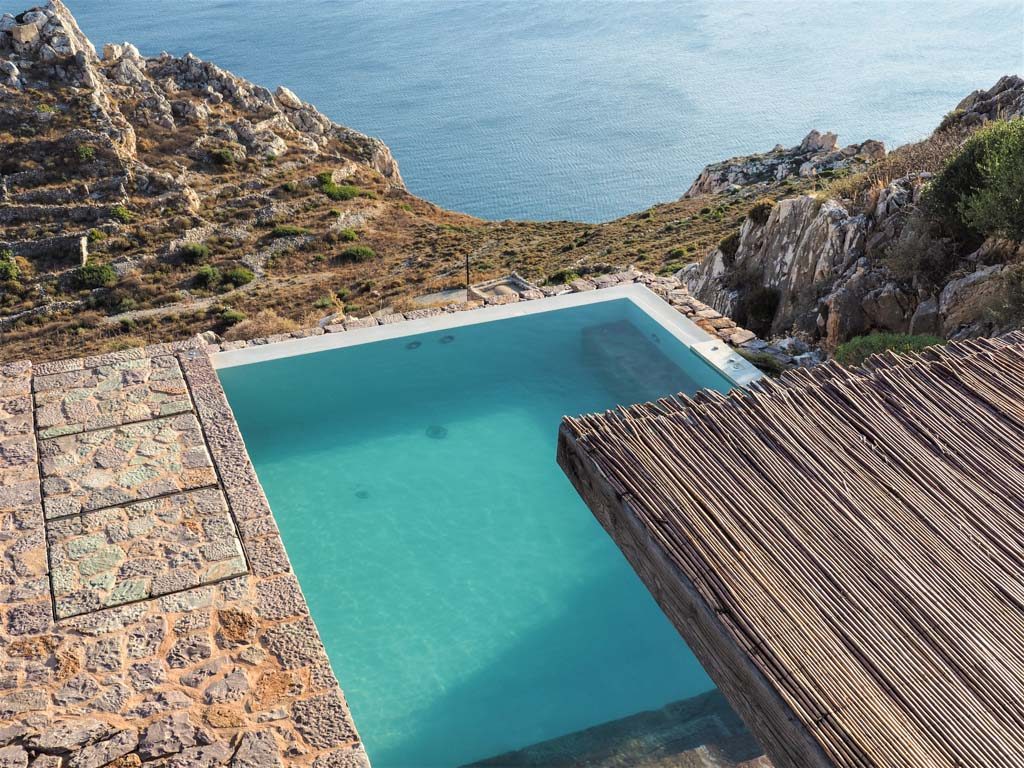 After a day spent in the wilds of Mani, it's nice to return to luxurious home base. Happily, in Mani, stylish accommodations are integral to the total experience. Mani is famous throughout Greece for the uncompromising beauty of its traditional stone architecture. In Mani, simplicity unites with sophistication. Historic stone villas and boutique hotels express the unique local character of Mani while offering every comfort. We can select the ideal accommodation for your team.
Have you considered a detox retreat in a dramatic natural setting? We would love to help create a memorable experience for your team, that leaves them refreshed and recharged.
flymetothemoontravel  -corporate