The Greek islands are a hotspot for summer vacation, but as we bid adieu to days spent on the beach and transition into fall, let's explore a secret side to Greece and visit Syros.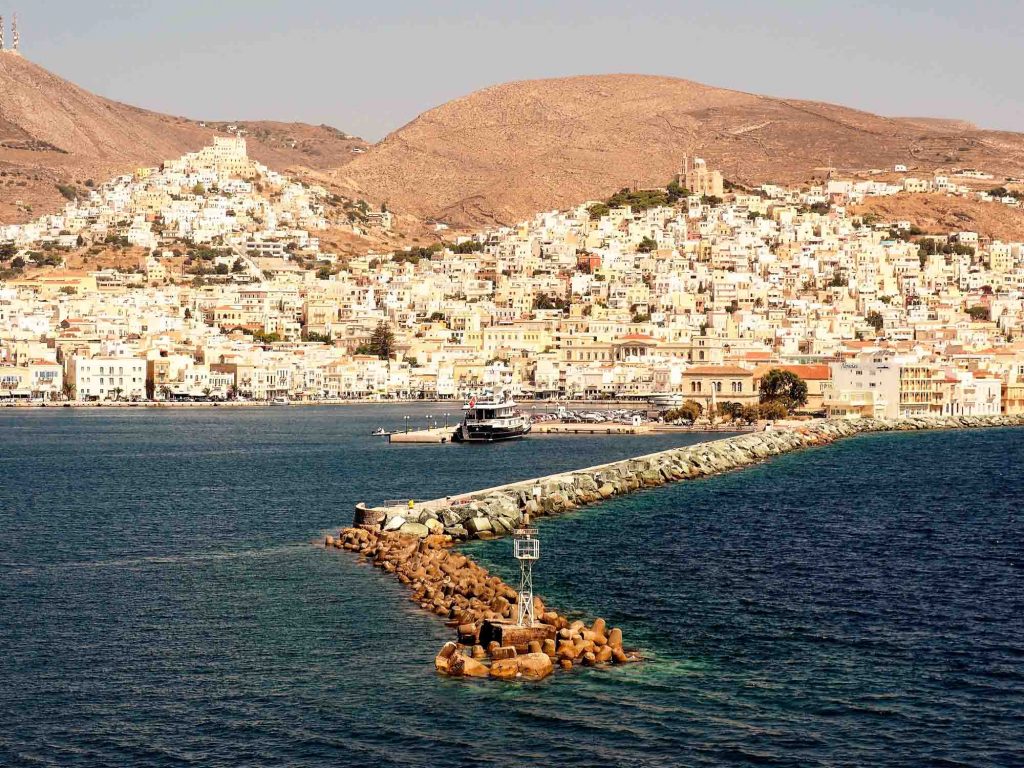 Visit Syros 
A harmonious blend of elegance, wealth and culture 
The Cycladic island of Syros owns a rich and cultured past where authentic Greek traditions harmoniously coexist with more western influences. The island's capital is Ermoupoli which translates as the city of Hermes.  It was once the country's first and most influential trade and industrial center during the 19th century.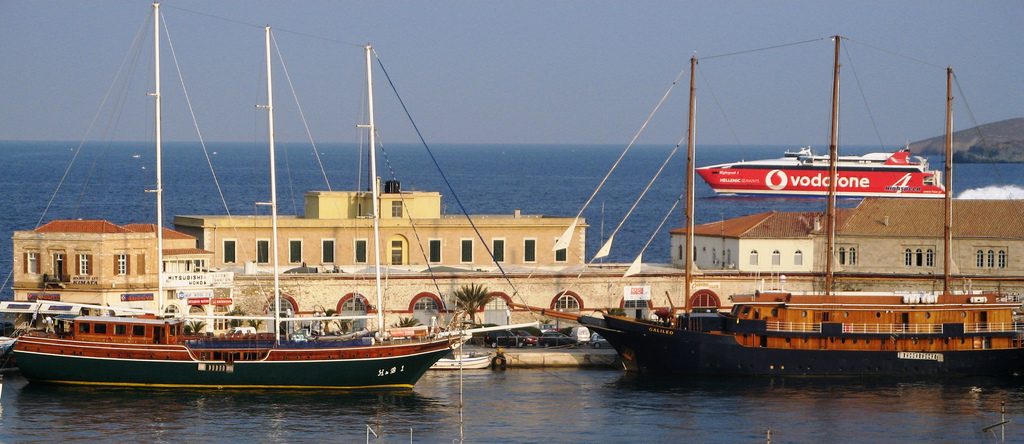 Ano Syros is another important town on the island. The atmosphere here is dominated by the medieval character when the Venetians carved the town's charming narrow alleys and built traditional whitewashed houses with colored doors.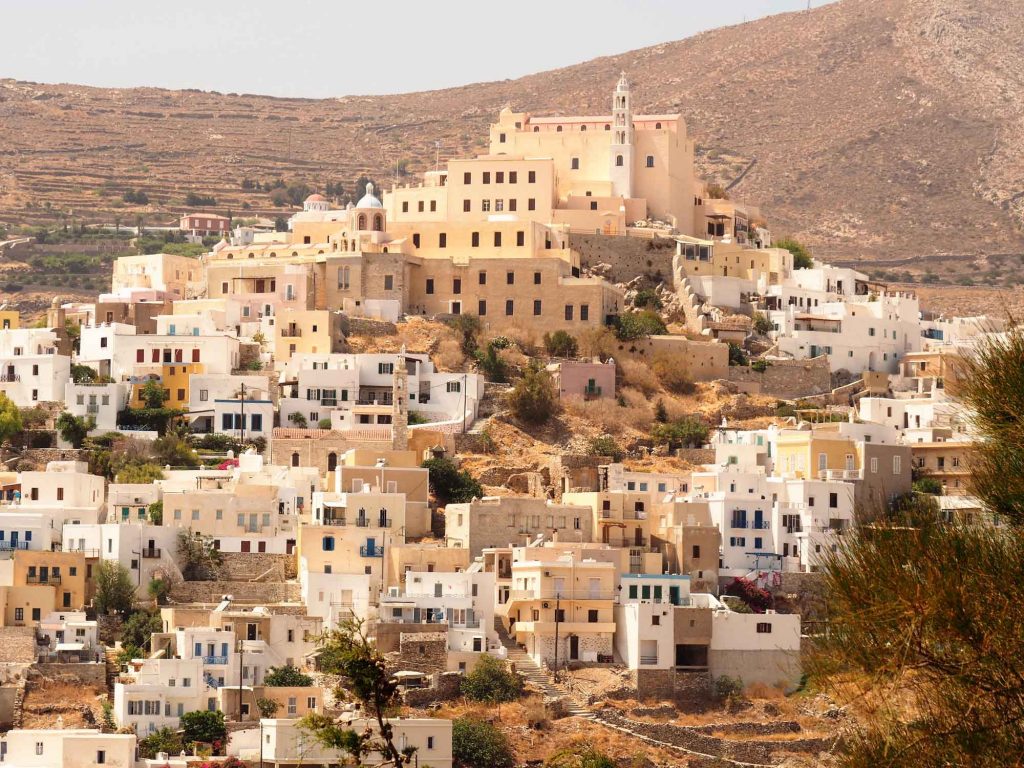 Climb up the marble steps to the highest point of Ano Syros and you will encounter the Catholic cathedral of Saint George. From this beautiful church, you can admire breathtaking panoramic views of neighboring Cycladic islands of Tinos, Delos, Mykonos, Paros, Andros and Naxos.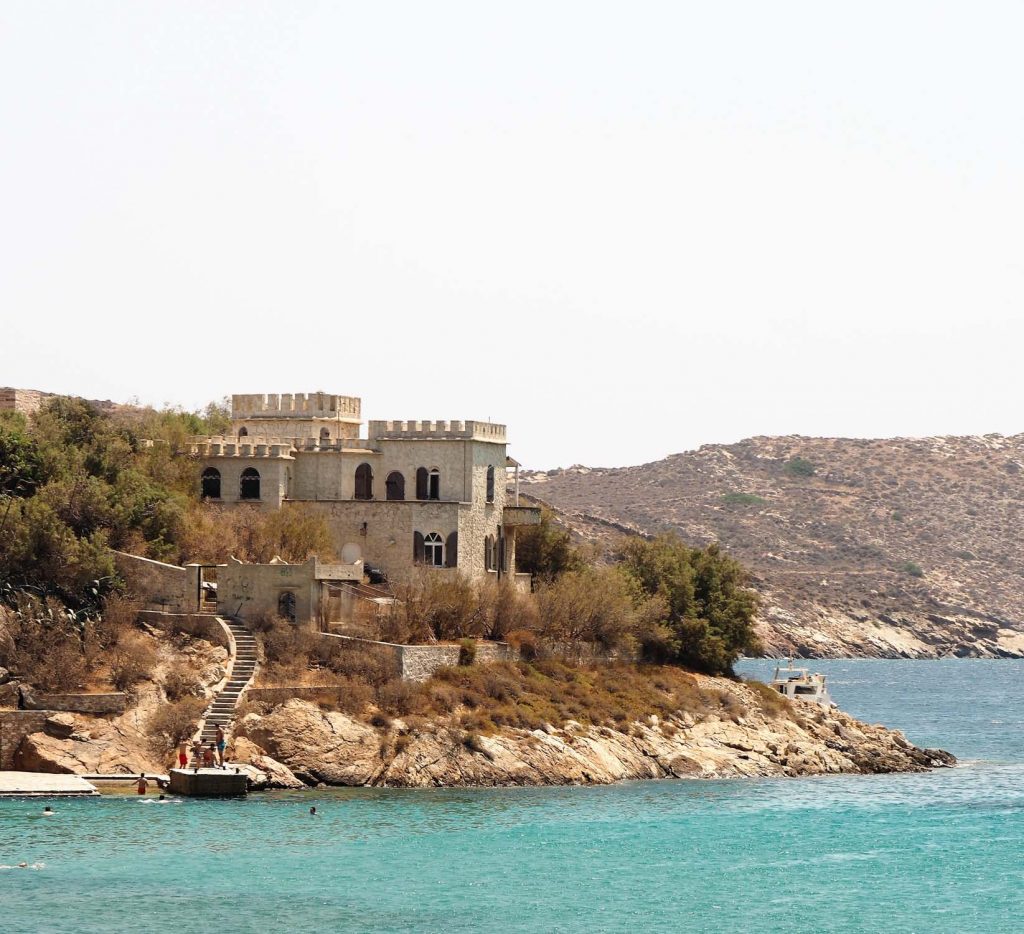 What's also unique about Syros is its history of two religions: Roman Catholic and Greek Orthodox. Here, religious conflict wasn't a problem. Locals were always determined to stay neutral and not to take sides between powers. Today, it is one of the few places in the world where both communities celebrate Easter together.
Syros: The Industrial Past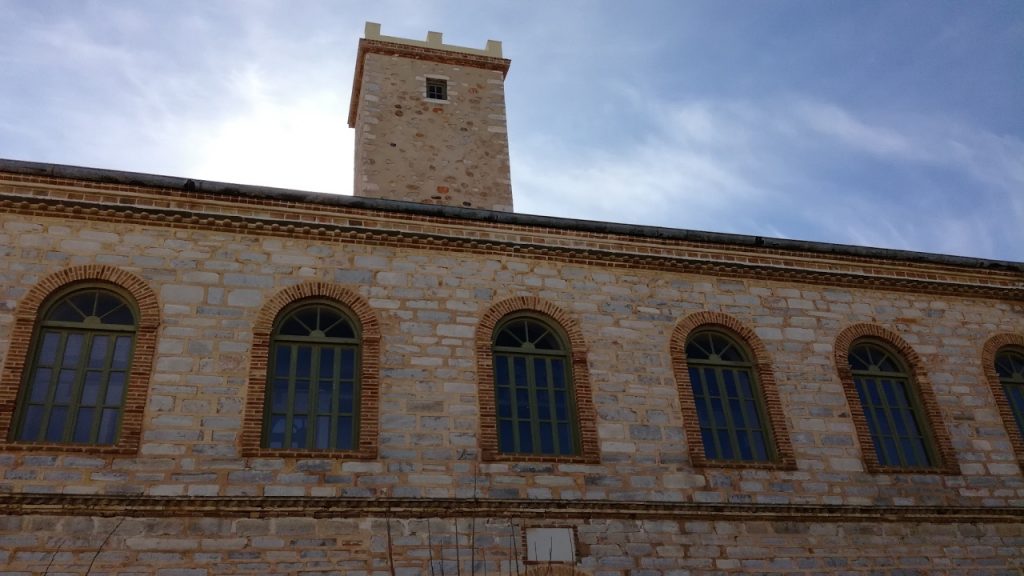 Another fascinating aspect to the island is its industrial history. Visit the Industrial Museum of Syros which is housed in three buildings: the Katsimantis paint works, the Aneroussis lead factory and the Kornilakis tannery. The factories ceased to operate only a few decades ago, yet among its most fascinating exhibits you will discover almost 20 well-preserved pieces of machinery which contributed to the island's wealth.
Visit Syros: Explore More 
19th-century mansions, a casino and the Apollo Theater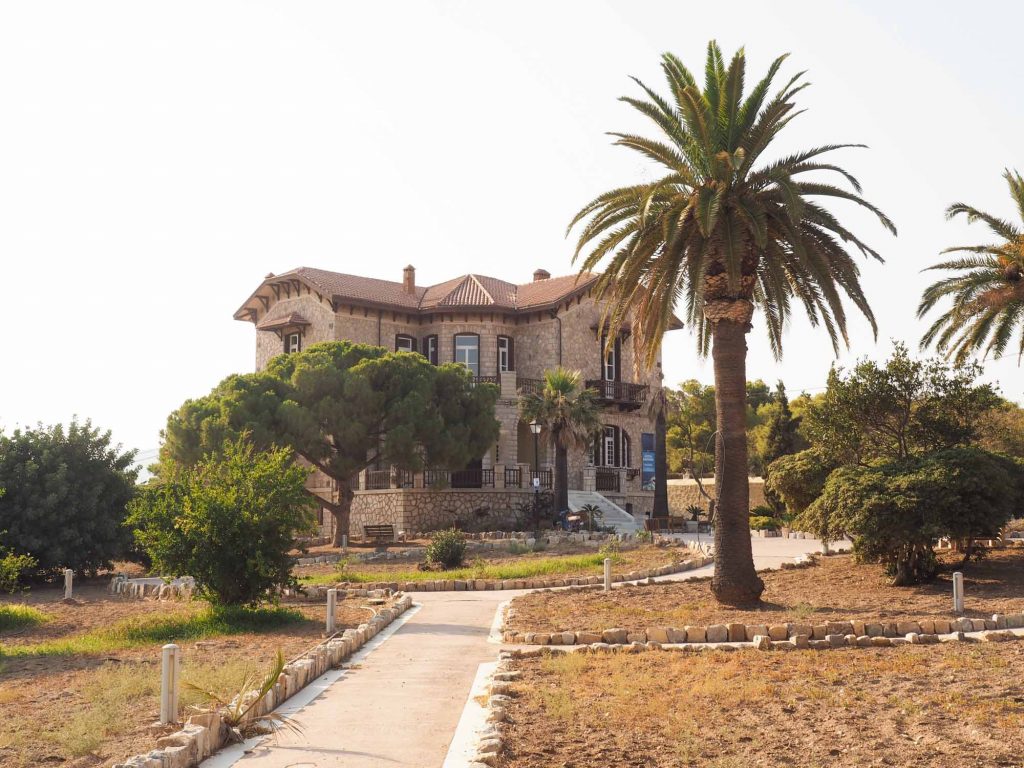 The amphitheatrically built center of the island is dotted with charming 19th-century neoclassical buildings, noble mansions and whitewashed houses which are set on the island's rocky Cycladic sloped landscape.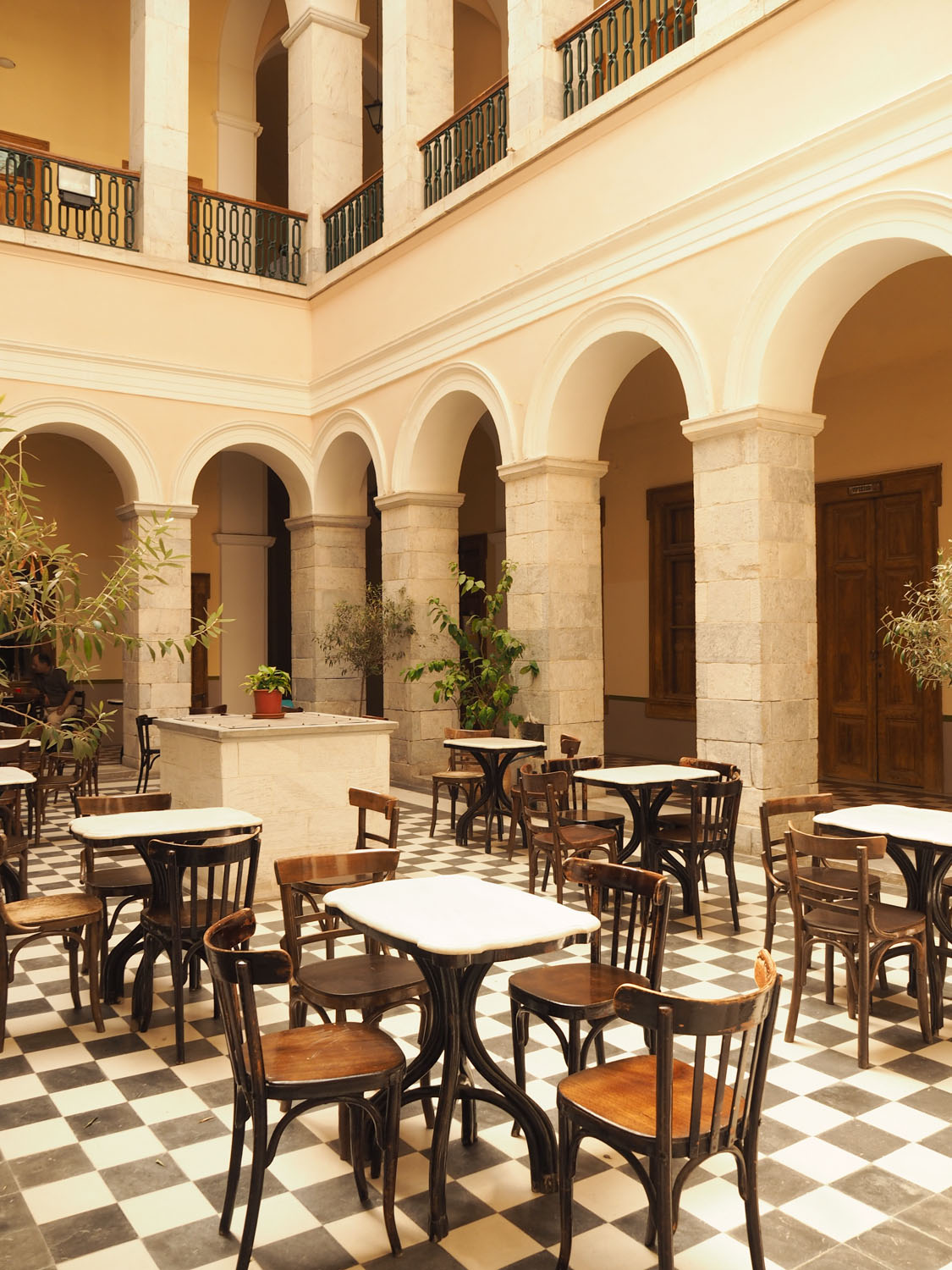 These impressive buildings pay homage to its wealthy builders including successful merchants, captains as well as Venetian, French, Ottoman and British diplomats. Syros' well-to-do residents also decorated the town with exquisite piazzas, a casino and a replica of La Scala in Milan — a stunning opera house called the Apollo Theater.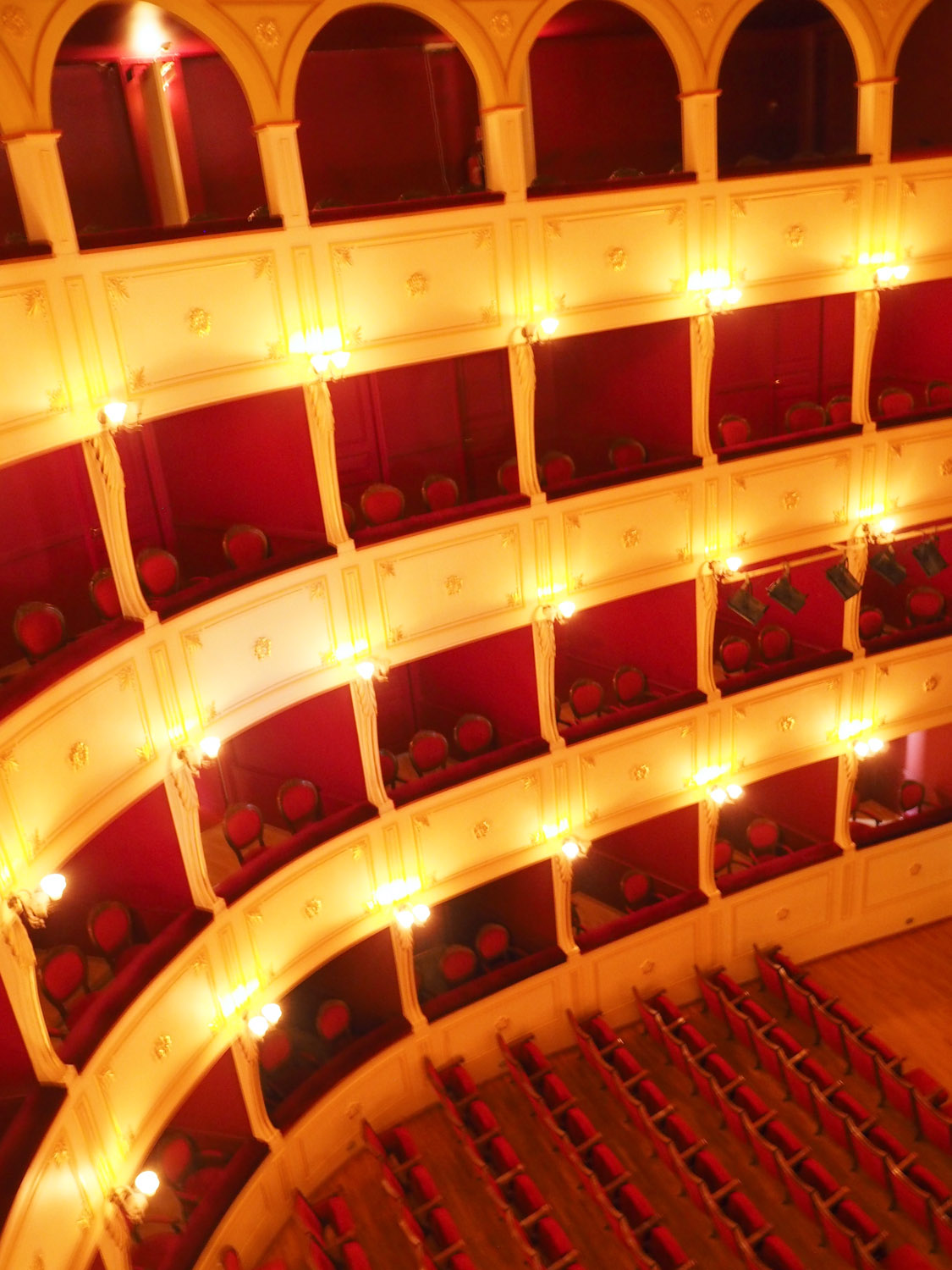 Visit Syros: Rebetika and Festivals  
Syros has always been the center of the Greek folk music scene. The locals have their own Greek blues called rembetika. Most Greeks know of the name Markos Vamvakaris. He was the first musician to make rembetiko known across the world.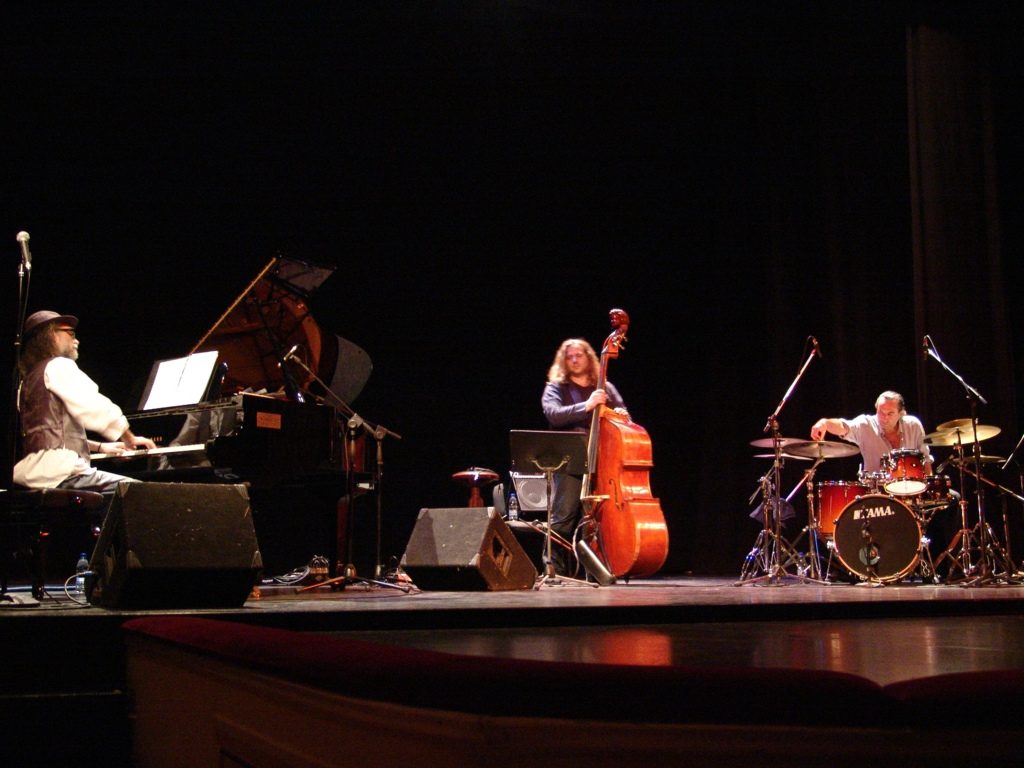 During the summer months, numerous internationally acclaimed festivals are held on Syros offering a diverse selection of performances to cover all musical tastes. These include the International Festival of Aegean among others.
Visit Syros: A Foodies Island  
Like all Greek islands, Syros is known for its own culinary creations. Syros is renowned for its loukoumia — a soft, scented sweet like Turkish Delights but made without glucose. For something more eclectic, try the xeroloukouma. The word xero translates to dry. This dessert is produced by being left to dry in special storage conditions for 12 months.  The halvadopita or nougat pie is the second most popular dessert on Syros and is prepared using honey, sugar, egg whites and almonds.
Syros is also known for excellent cheese. Try the famous San Michali cheese which has Protected Designation of Origin (PDO) status. This hard, yellow cheese has salty and spicy characteristics similar to Italian Parmesan. The sweet gruyere from Syros is made from cow's milk and is produced at certain times of year.   The spicy Syros kopanisti is a soft cheese with a distinct peppery flavor.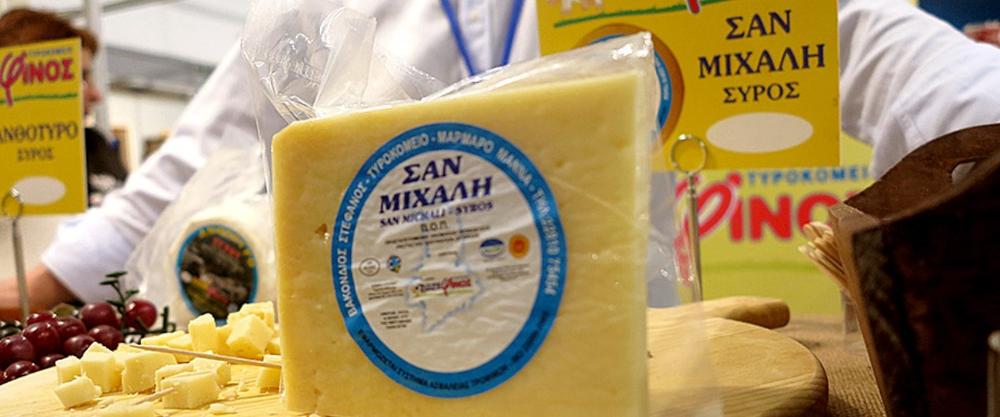 The loukanika are pork sausages with a distinct flavor of fennel, and the spicy version pikantika are prepared with an addition of garlic. Another meat specialty here is louza a famous Cycladic meze is made from sirloin marinated in red wine spices and cinnamon and left hanging to dry in the air.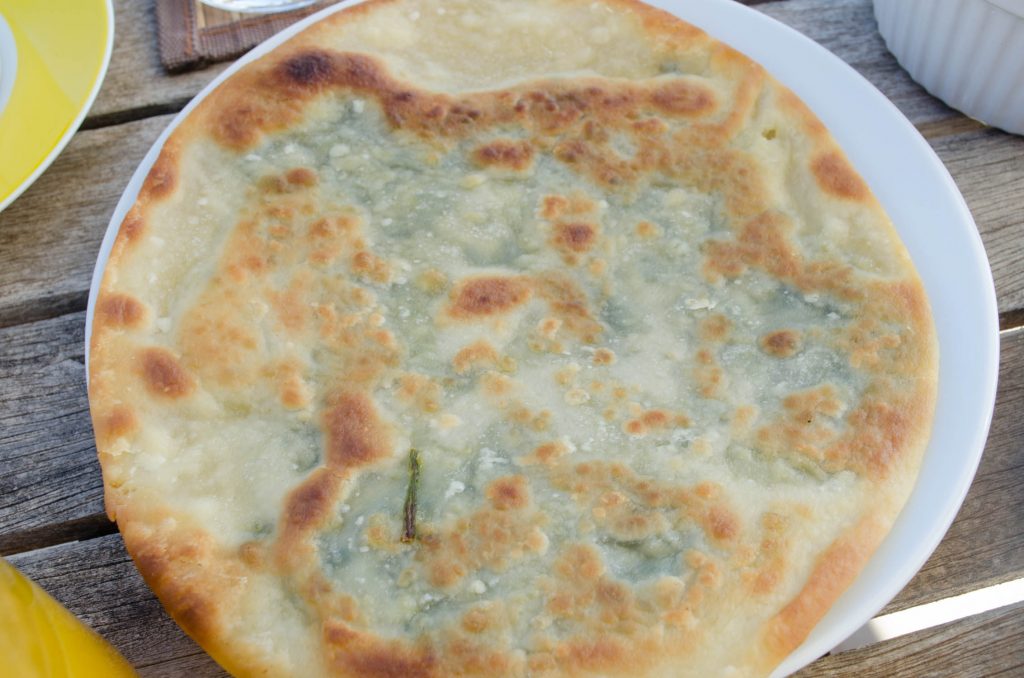 Fennel is a staple ingredient on Syros and is used in many dishes such as sausages and pies known as marathopita. Sundried tomatoes are also a tasty local treat. They are preserved in salt, instead of oil, and are used in local recipes such as the sun-dried tomato fritters and an octopus specialty dish.
This round's up a few of the reasons why you must visit Syros. Have you been to this magical island? Let us know in the comments below.