Out of the 6,000 Greek islands and islets graciously scattered across the Aegean and Ioanian Seas, only 227 of them are inhabited. However, the internationally known islands can be counted on the fingers of one hand. We know there's much more to explore than meets the eye. That's why at Fly Me to the Moon, we are devoted to uncovering the Hidden Tales of Greece. In the first of our Hidden Islands series we are shining the spotlight on Kythera, the birthplace of the goddess of love and beauty, Aphrodite.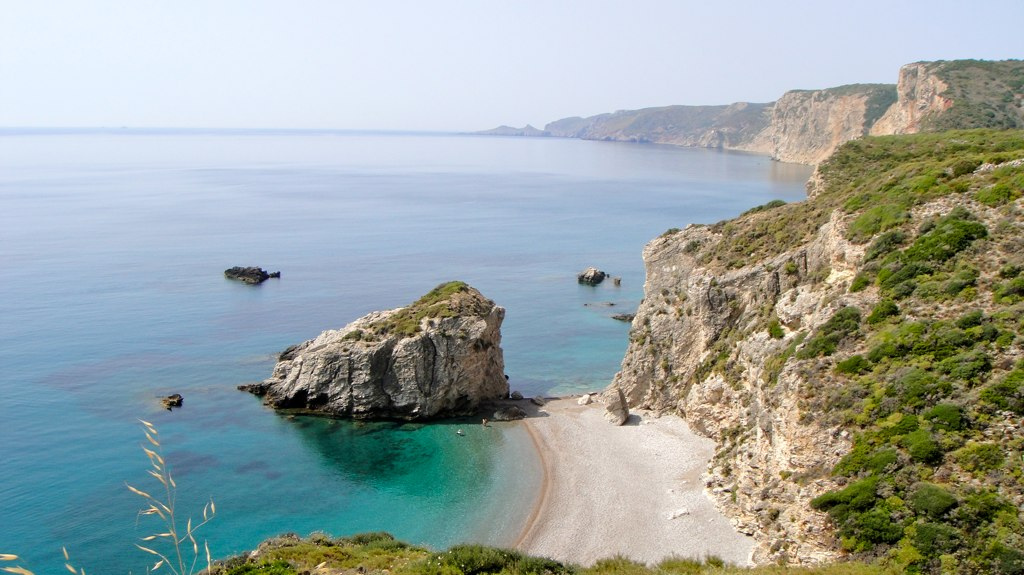 Kythera: Greece's best kept secret island 
Kythera can be considered Greece's best kept secret island for many reasons. Although it is a rather large island situated in the south of Peloponnese at the crossroads of the Ionian, Aegean and Cretan seas — getting there can be a challenge. The passageway to Kythera is not intended for the tourist masses. There are no direct flights from international destinations.
Once a visitor reaches Kythera, there is an immensely rich cultural experience to discover. Over the years the island has managed to preserve its village life and local traditions with notable success.  The surreal natural beauty of Kythera is particularly popular among nature enthusiasts, divers, religious pilgrims, and culture lovers who appreciate the island for its special charms.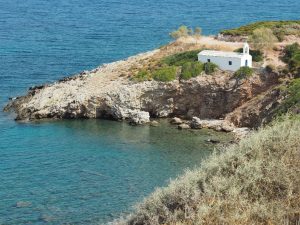 Picturesque traditional villages and attractions  
Kythera is a large, primarily rural island. Its population is rather small compared to the size of the land mass. Seventy villages that have preserved their picturesque traditional character dot the landscape.  In those villages, family and community take center stage.  For example, every Sunday in Potamos, locals from around the island gather to trade goods and meet up over a cup of coffee or ouzo accompanied by traditional local mezes which are delicious Greek appetizers.
The island's Chora (main town) is like a picture perfect postcard with its balance of blue and white colors and cobbled streets that reflect the warm rays of the sun. It is here that the famous pirate named Barbarossa found his secret refuge in 1537, destroying a large part of the island. Many preserved churches can be explored throughout the Chora as well.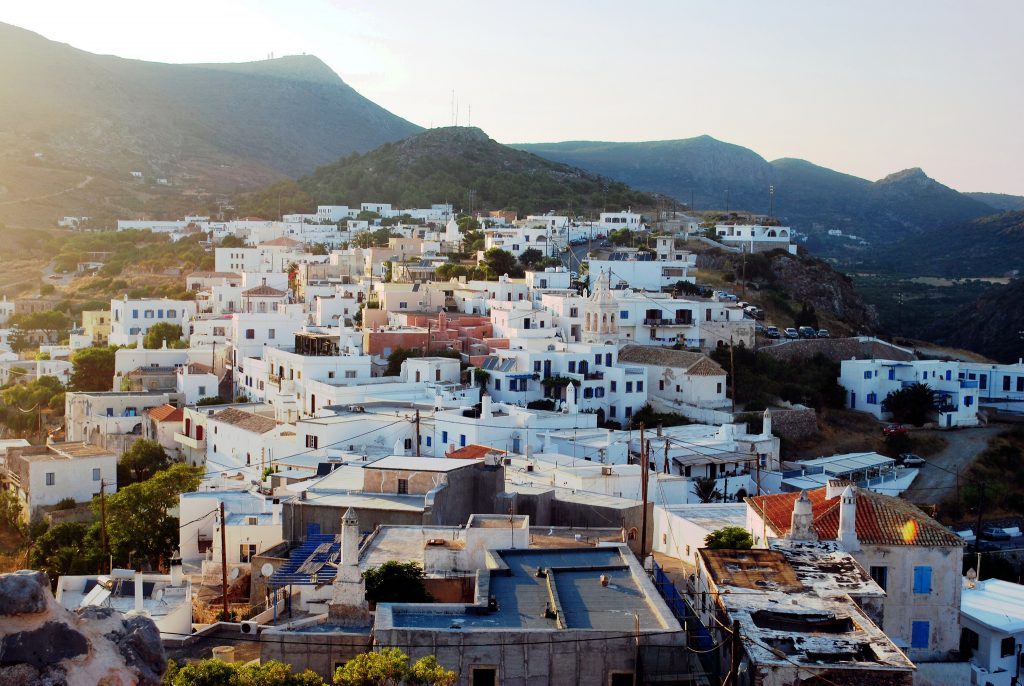 The Diakofti port is an ideal getaway for the whole family featuring white sandy beaches and shallow turquoise waters.  Meanwhile, divers love exploring the shipwreck of Avlemonas which lies on a seabed, 20 meters below sea level. This is the ship which Lord Elgin used in 1802 to transfer the stolen Parthenon sculptures.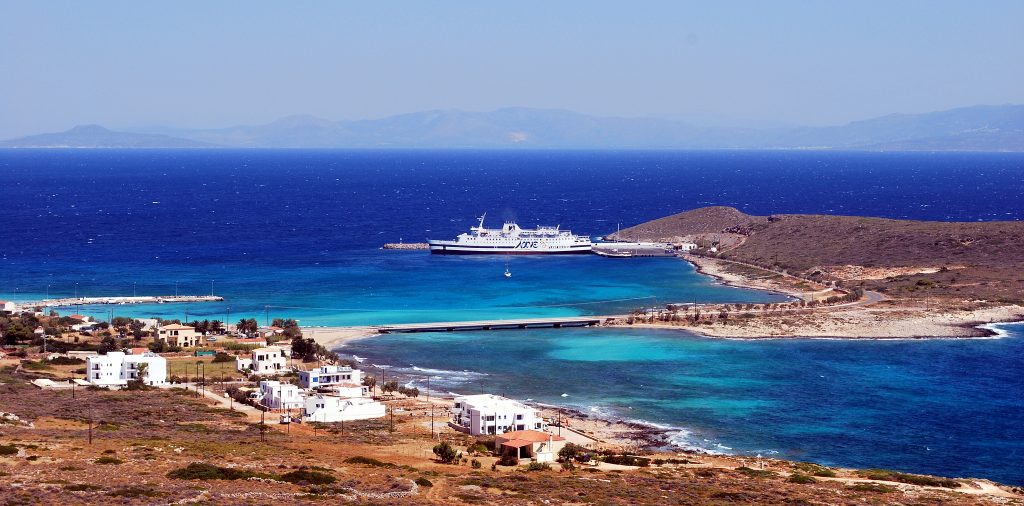 The impressively colorful Hytra cave, located just across from Kapsali, is one of the must-see places on the island. The cave gathers groups of seals and is also the home of the rare species of falcons known as varvaki. Visitors can only get here by hiring a boat or joining Captain Spiros on one of his journeys aboard his boat Alexandros.
Historical sites of Kythera 
Venetian and Byzantines castles, whitewashed monasteries and remnants of the medieval times dot the landscape of this island. The island's main attraction is a 13th-centuy castle built in the Chora during Venetian times.  The castle acted as an important post to observe ships sailing in the three surrounding seas: Ioanian, Aegean and Cretan.  As a result, the castle was often referred to as the "Eye of Crete."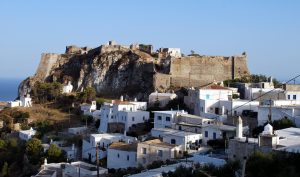 St. George of the Mountain or Agios Georgios tou Vouvou is the highest point on the island. It is regarded as a great example of a Minoan settlement colony. The whitewashed chapel, located on the hilltop, 350 meters above sea level, offers majestic panoramic sea views. It also boasts all of the great characteristics of a mountain peak sanctuary: accessibility, proximity, general prominence and visibility.
Impressive hiking routes of Kythera
The unspoiled nature of the island makes it a perfect destination for hikers. Visitors can explore numerous hiking routes that pass through old villages, waterfalls, water mills, ancient settlements, springs and gorges. Some points of interests can be explored via hiking routes including the Mitata Black Caves, Mylopotamos waterfalls, Agia Sophia cave, Moudari lighthouse, Springs of Amiriali in Karavas and the Kakia Lagada gorge.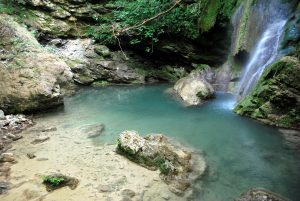 Beaches of Kythera
Kythera is also blessed with a magical coastline that guarantees a relaxing beach experience of blue waters, exotic settings and shimmering sunlight. Kalami beach near Milopotamos village is one of our favorite serene spots. We also recommend the following beaches: Fourni, Platia Ammos, Fyri Ammos, Kalamitsi, Lagada, Limni (Kakia Lagada), Melidoni, Kabonata, Chalkos and Sparagario.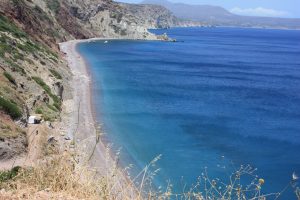 Local culinary specialties
Kytherians are also known for their local culinary specialties including handmade olive oil rusks. Unlike the Cretan version, they do not need to be softened with water. The islanders also produce an artisan liqueur known as fatourada which is produced using a recipe from the Venetian period. The liqueur is made from the fresh peel of two orange varieties creating a final product that is a fusion of aromas from cinnamon, cloves, honey and orange peel. Kythera is also famous for its honey and olive oil.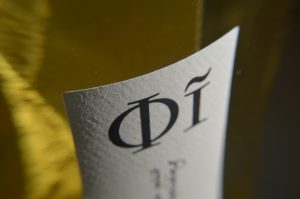 As you can see, there's a lot to discover on this lovely island where tradition and culture intertwine to offer a unique holiday experience.  Yet, not too many people know about it. Now you do! We'd love to know what you found the most interesting from our post Hidden Island: Spotlight on Kythera?