We can only imagine how much of Greece's ancient and glorious past is still buried in its soil, waiting to be unearthed as was proven in Messinia where the grave of wealthy warrior – untouched even after thousands of years– was found.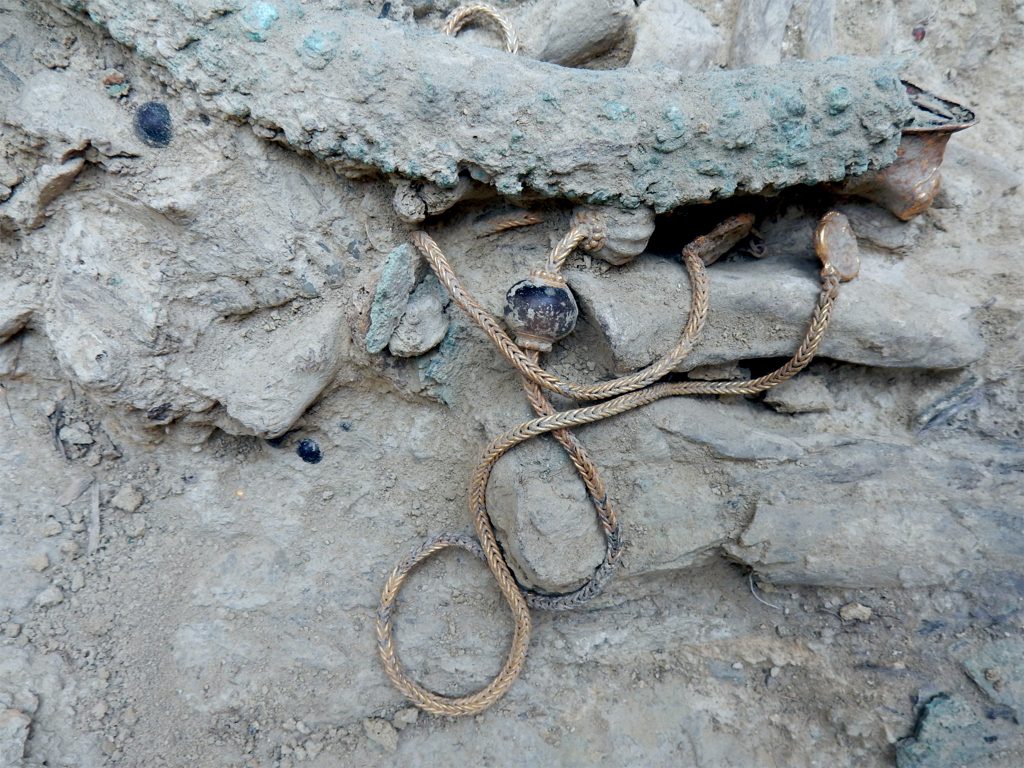 A Warrior King Grave Untouched
This story broke last year and ran on all the major news outlets as archaeologists in southwest Greece excavated an intact tomb of a wealthy Bronze Age warrior king who was buried 3,500 years ago.  According to a CNN article, the site team's co-leader hailed the discovery as "one of the most magnificent displays of prehistoric wealth discovered in mainland Greece in the past 65 years."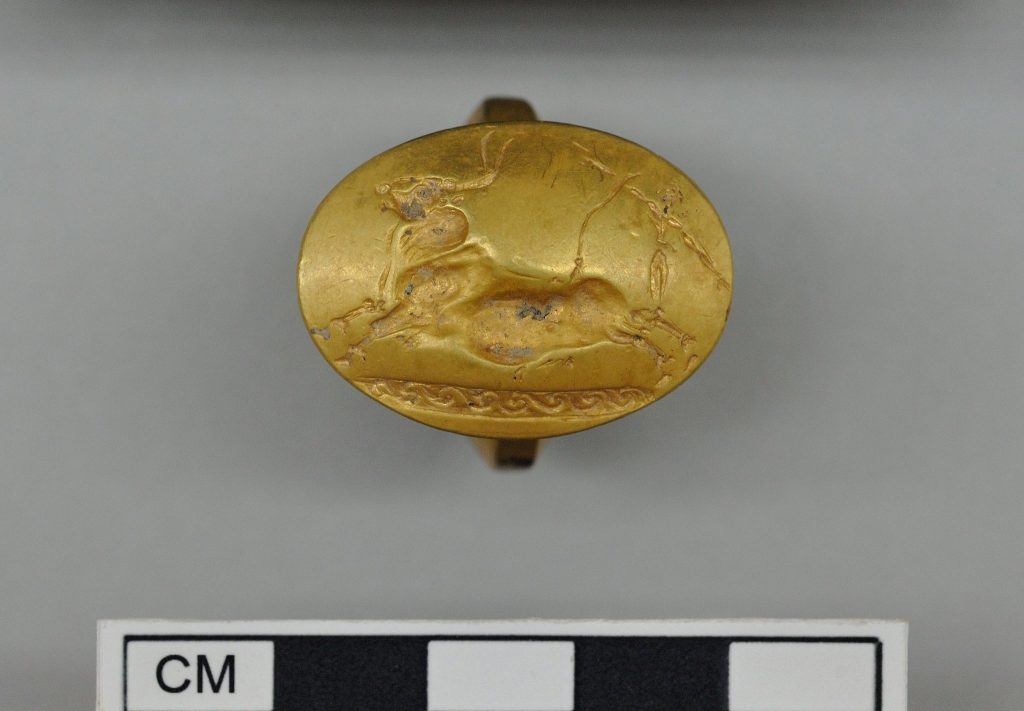 Finding an unlooted tomb is extremely rare and the warrior king grave was a trove of gold and silver. This meant the warrior king lived like royalty. It held more than 1,400 objects, which is much more than found at any single burial elsewhere in Greece. The ancient treasures included a three-foot long bronze sword with an ivory hilt, solid gold rings, necklaces, silver goblets, intricately carved seals produced in the Minoan style, ivory combs and carvings. Archaeologists believe he was likely a warrior priest who acquired such valuable items in distant raids.
Messinia Landscape
The warrior king grave was found in a beautiful corner of the Peloponnese called Messinia. It is a diverse landscape, known for its springs, rivers and greenery. Messinia boasts a 140 kilometer stretch of coastline where fantastic beaches make the region feel like a Greek island.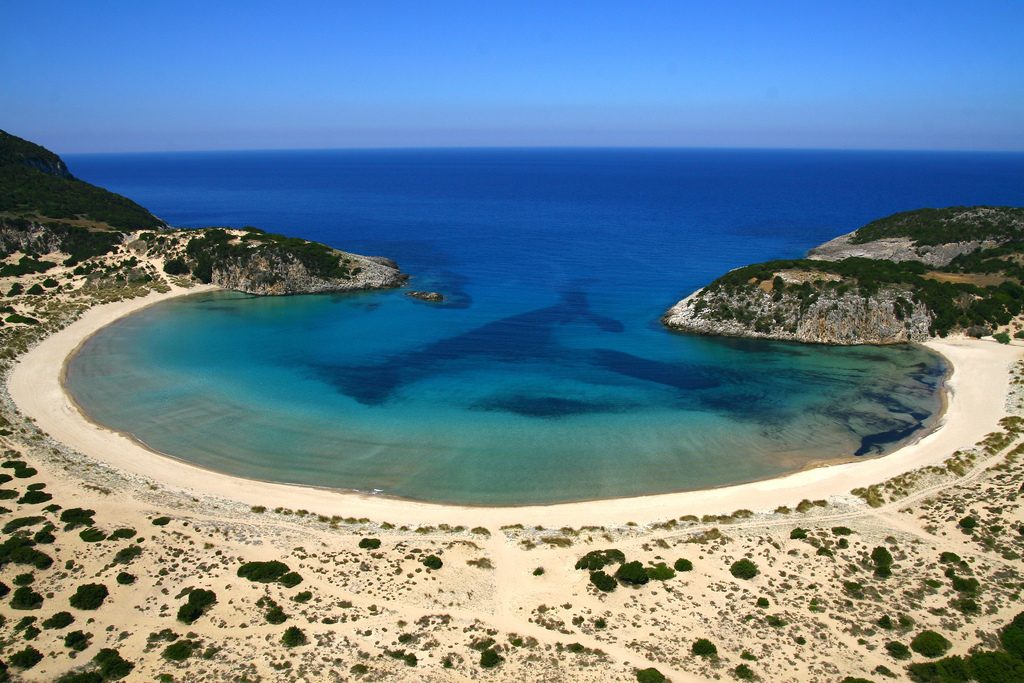 When it comes to history, a visit to the site of ancient Messene is incredible. It was once a large flourishing city and was preserved so well – having never been built upon – you can walk through sanctuaries, public buildings, homes and tombs as well as explore its ancient theater. The region is also known is for the Battle of Navarino, which was fought off the coast of Messinia. Fast forward to today, it is renowned as for the Kalamata International Dance Festival, an internationally recognized European festival featuring fantastic dance performances from around the globe.
To the west in Messinia you'll find the region called the Mani, where fascinating stone defense towers are part of the barren yet beautiful landscape.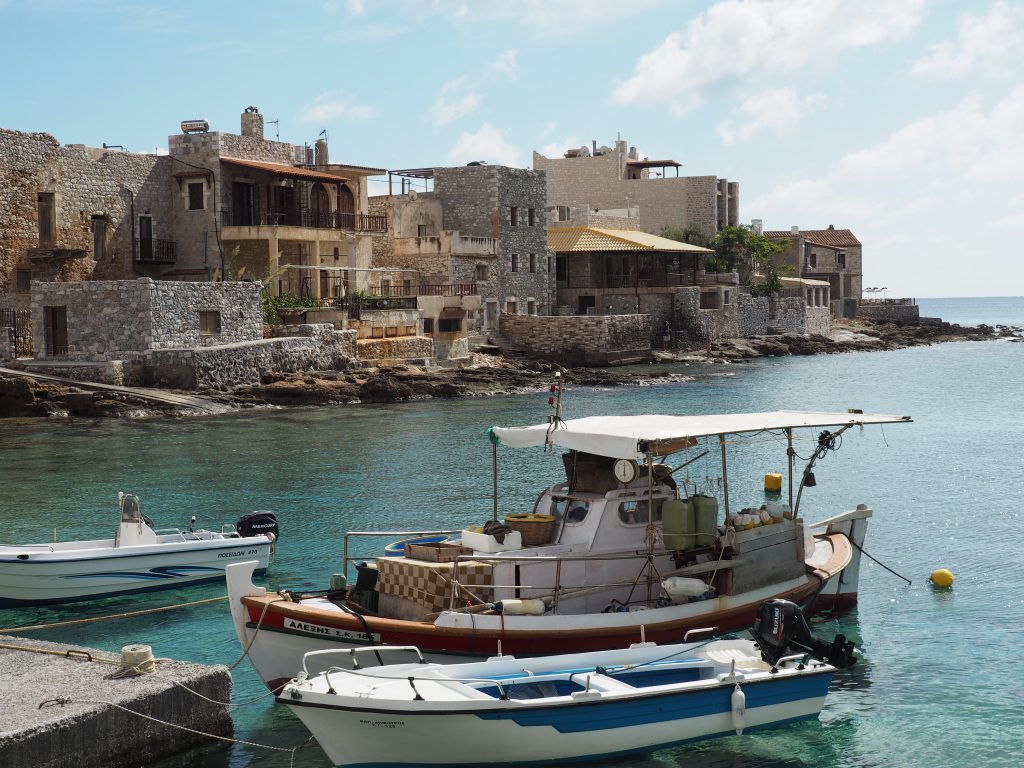 Kalamata, famous for the Kalamata olive which is exported worldwide, is the main city of Messinia.  From there you can head to fantastic regional villages, each with their own charm including Filiatra, Finikounda, Gargaliani, Koroni, Methoni and finally Pylos, where the warrior king's untouched tomb was uncovered.
Messinia Unraveling
A visit to Messinia can provide it all: breathtaking beaches, natural escapes and charming villages. Most of all, we realize that Messinia is still slowly unraveling its ancient life during our modern times.  We think that's just fascinating, don't you agree?  If you ever heard of Messinia and its famous warrior king grave, feel free to comment below.