As the food industry continues to evolve, innovative ideas and ever-changing trends reinvent familiar flavors by introducing novel tastes. At Fly Me To The Moon we love celebrating local talent, and for this "Artistic Tales" interview we step into the world of sweetness by introducing not one but two standout pâtissier who humbly apply their international experience to create bespoke flavors. 
Noble Pastry is a shining example that with challenges comes opportunity. When talented people come together and combine their unique gifts, fueled by creative inspiration, the results are miraculous.
Evgenios Vardakastanis holds the position of Executive Chef and CEO of Noble Pastry. With 20 years of experience in the Hotel & Restaurant Industry, Vardakastanis trained with some of the world's most respected chefs, guiding high-level mass productions, conceptual projects, and consulting services.  
Joined by talented Pastry Chef Ioannis Kikiras, who has worked at some of the finest, award-winning restaurants and hotels in Europe – the dynamic duo both received the Best Pastry Chef award for 2022. 
Thanks to their creativity and passion and with the strategic guidance of Yiannis Geropoulos – Chief Marketing and Business Development Officer of Noble Pastry, these skilled composers of flavor are taking their desserts to a new level.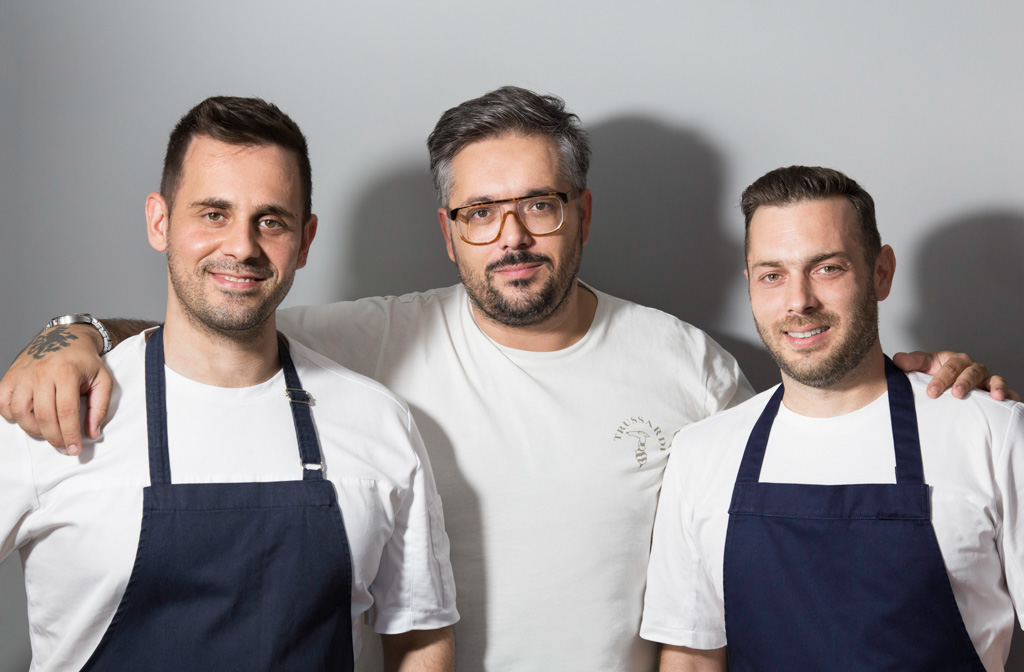 FMTTM: Both of you have a wealth of experience working for the best global hospitality brands and collaborating with some of the most respected chefs in the world. Tell us a little bit more about what inspired the creation of your own passion project Noble pastry? 
EV: Noble pastry, the first pastry startup was founded to introduce a wide range of innovative applications in the bakery and confectionery industry. The business model was inspired during the 2020 quarantine, which started operating in April 2021. Soon after, we further expanded our business activity by offering branding and business consulting services, which led to some of the most interesting culinary projects of the year.
FMTTM: Madame Fraise is a fresh, creative approach to confectionery. What's the story behind the name and the vision?
EV: After the successful launch of Noble pastry our next big step was to introduce Madame Fraise – the first ghost pastry shop to the Greek Market in November 2021. The goal was to launch our flagship Noble panettone which is available for sale throughout the year, both locally and for export, and can be ordered through our online store.
After dedicating three years to the research and development of this product, we are confident that it is ready to enter the market with the aim to become an all-season dessert as well as a key player in the international market. 
From the special menu of Madame Fraise we highlight the Panettone which is made with the traditional method with sourdough and 72 hours of maturation, you can enjoy it in various flavors depending on the seasonality.
FMTTM: What is your favorite recipe? 
EV: Another favorite choice that stands out for the unique design is the well-known mille-feuille with caramelized cream puff pastry and vanilla chantilly and pecan praline.
FMTTM: What has been your most memorable trip and can you share something special about it?
EV: From a very young age I knew I wanted to be a part of the Pastry Industry. After a trip that I took with my parents at the age of 13 to the historical Grand Café Fauchon in Paris, I was certain I had found my calling. 
FMTTM: What is your favorite destination in Greece and why? 
EV: One of my favorite destinations in Greece is Santorini. Apart from the beautiful view and the magnificent sunset, Santorini is well known for its gastronomic culture and its unique energy which truly inspires me.
FMTTM: What comes next for the Noble pastry? 
EV: We are proud to say that we have already established valuable partnerships with the largest hotel chains on Santorini and will soon expand to the rest of the Greek islands. We are excited about what the future holds.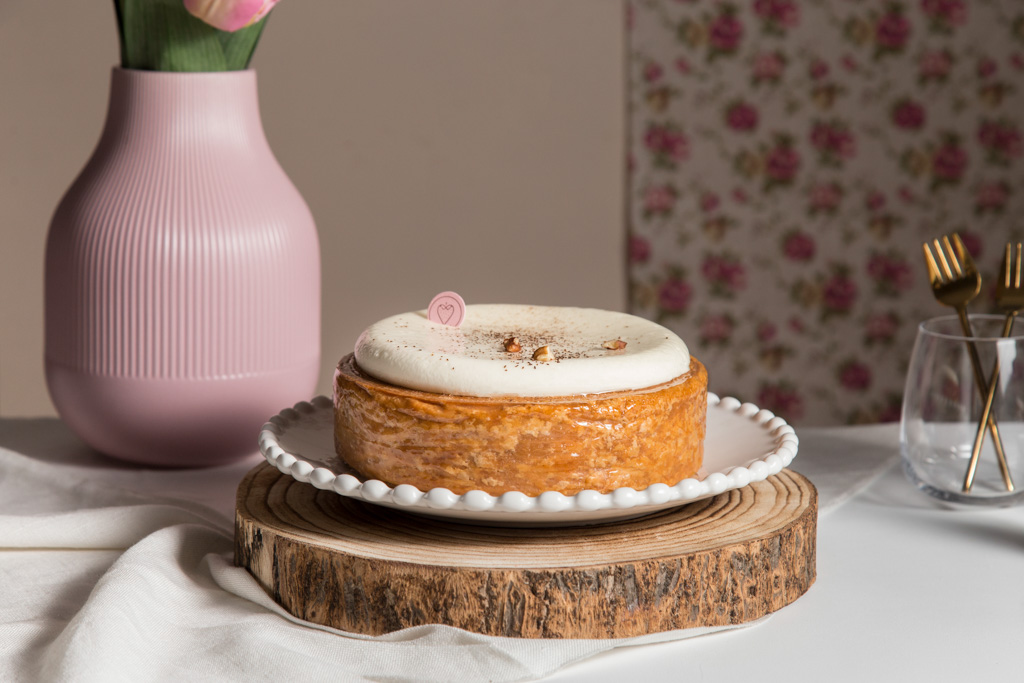 Flavor must first be experienced in order to be understood. Order your own Haute Couture Dessert here. 
Follow Madame Fraise on Instagram here