Eleanna Tabouri is an emerging Greek fashion designer who has successfully managed to wow the industry with her bold, defining and standout blazer pieces. With a wealth of experiences under her belt, Eleanna is a fine example of an individual who isn't afraid to follow her life's purpose. Juggling two demanding and time-consuming careers at once, Eleanna shows us that everything is possible as long as you trust the timing of your life and stay true to your course.  She recently sat down with Fly Me To The Moon for this "Artistic Tales" interview to share her inspiring journey of how studying for a Master's Degree in Tourism in Milan opened the doors to her artistic future which eventually led to creating her fashion brand NEVRO.
FMTTM:  Your previous collections have been greatly inspired by art, culture, architecture, and most certainly Greek heritage. Could you tell us more about the influences of your town and region on your artistic designs?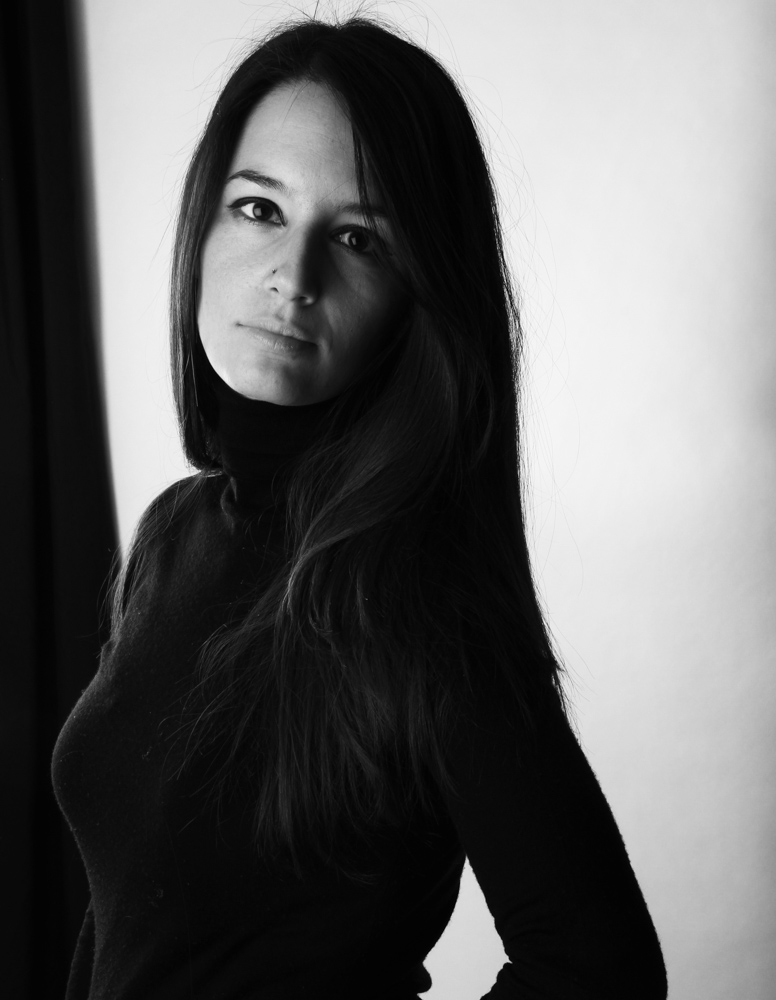 ET: True. Our first collection was born during lockdown when as you recall, we spent all our time at home. I entertained myself by watching numerous documentaries ranging from art, fashion to design and nature. Studying different forms of buildings and structures encouraged me to dive into blazers in more detail, as this particular garment is very difficult to design and its forms are pure architecture while nature inspired the unique color combinations.
The capsule collection "Thourios" was a tribute to the vast celebration in Greece. The year 2021 marked 200 years since Greece began its successful fight for independence, after almost 400 years under Ottoman rule. That year was significant for all Greeks, who wanted to set an example to the world by portraying a certain kind of patriotism. 
At Nevro we passionately embraced the importance of the events surrounding 2021 by introducing our limited edition Capsule Collection, named "Thourios" named after the poem written by Rigas Ferraios, a famous Greek author, political thinker, and rebel, in 1797.
Inspiration came from history, traditional uniforms, culture, and Greek heritage. To create a strong campaign we collaborated with folklore dancers from my hometown Naoussa, while the location was a thoughtfully curated selection since I wanted to pay tribute to my hometown, the only city in Greece that is named "Heroic". 
FMTTM: Your family owns and manages a unique boutique hotel – Palea Poli in Naoussa. You completed your studies in a different field. Is it safe to say that you have turned to fashion by chance? How has growing up in a hospitality environment influenced your current profession?
ET: I wouldn't say that I got into fashion by chance as my heart was set on following in this direction for many years. Nothing happens by chance and everything aligns sooner or later, however, in my case it happened quite strangely and unexpectedly. 
After completing my bachelor's degree in Greece, I decided to further my studies and enrolled in a Master's degree in Tourism Management to further enhance my knowledge and to help me innovate my family business. My master's degree brought me to Milan, a city dominated by fashion and style. It was there in 2008 that I was inspired to start a personal creative outlet on Instagram, a page which I still regularly enjoy publishing to this day. It was an idea of self-creation through culture and creativity. And that was the starting point that encouraged me to start my own project.
Managing both jobs has proven to be very difficult though. Both are full-time and very consuming. However, both in the hospitality industry and in the fashion industry there is a curious symmetry. There is a relationship between them that is uniquely expressed in every person. You simply have to discover it by yourself.  Both professions are like-minded in their aims to create new and dynamic experiences for their customers. 
I believe that in the capsule collection "Thourios" we successfully managed to implement this emotional combination of these two different yet similar worlds. Together with my team we harmoniously blended in, my parallel career as a hotelier by choosing as the location of the campaign the restored building of Palea Poli, a 1900 mansion turned into a 4-star boutique hotel. 
Our goal was to pay homage to my roots, honor tradition, blending the past with the present while the passion for the hospitality industry played its role too.
FMTTM: In what way have your international studies and travels inspired your work? What is your greatest source of inspiration? 
ET: Travel is a rebellion in its purest form.
It is a book with so many chapters to discover. 
And travel as well as studies abroad offer you a unique opportunity to open your horizons, find your motives, and discover new stimuli.
Personally,  I am inspired by everything. My cell phone is filled with photos and print screens and before every design project I need some quality quiet time in order to organize everything, eliminate what I don't need, and eventually gather everything and translate it into something meaningful. 
For instance, after seeing the National Museum of 21st century Arts in Rome built by Zaha Hadid, I was urged to search for audacious women who broke all barriers and astonished the world with their achievements.
The Nevro Icons is a unique storyline dedicated to Women of Honor and Women of History – portrayed in a t-shirt series.  Amelia Earhart, Zaha Hadid, and Hypatia are just three of them. Brave, fearless, rule breakers. Self-confident women who followed their own path. At Nevro we wanted to make a list of women achievers who left their mark in history with their actions, audacious character, and fearless spirit.
FMTTM: Your standout pieces are most certainly bold and unique. How do you blend contemporary with traditional? 
ET: The blazer is considered the most essential part of a wardrobe. Iconic, Powerful, Elegant. An emblem. A timeless classic for all occasions.
I love contradictions very much. In food, in clothes, and in life in general.
Concerning the blazers, I take the most classic part of the wardrobe and my goal is to elevate it in any possible way.
The idea of creating blazers occurred from the perfect contradiction.
The Nevro woman is a symbol of possibilities and has many co-existing personalities. She is a lady, a tomboy, a businesswoman, and a trailblazer. It is complexity vs simplicity.  Just like the blazers. Simple cut but complex to design.

FMTTM: What are your future plans for NEVRO and what other exciting projects are you working on at the moment? 
ET: I cannot tell. Stay tuned to find out 🙂
For sure everything is exciting and unique.
FMTTM: What role does travel play in your life and how much of an influence is it on your work?  Your recent campaign was shot in New York, tell us a little bit more about this initiative. 
ET: Our previous and last campaign was shot in New York. Our latest campaign was shot in Milan. Travel is the essence of life.
A fashion campaign is an impeccable storytelling. Fashion items become imagery of desirable or relatable feelings like love, passion, and accomplishment.
Every collection has a story to tell. First, you write the script. The scenario. The campaign is the visualization of this scenario. For our previous collection, we traveled to New York.
Our clothes dress the woman of today, a multifaceted persona with a strong personality and femininity.
Our latest collection is about the stars and moon so it is called "I Tell The Stars About You".
The source of inspiration was Italy, the region of Emilia Romagna, the Adriatic coast through which I traveled a lot last year, as well as the films of Fellini and the last film of Paolo Sorrentino, La Grande Bellezza (The Great Beauty).  
The campaign was shot in a studio by the talented photographer Szilvezster Mako and it is an imaginary setting where the character is an exuberant personality but also incurably romantic.
FMTTM: Tell us about your top 3 travel destinations and where would you like to go next?
ET: I love every single place I have visited.
The  first places that pop up in my mind as I close my eyes are:
Spending the summer in the Alps.
Chasing the Northern lights.
Discovering Jerusalem, a trip for the soul.
To learn more about Eleanna's unique collections you can visit her website