There's nothing lovelier than a Greek summer evening, filled with soft breezes and the scent of jasmine. It seems no one is indoors on a fine Greek summer night – the outdoor cafes, tavernas and chic restaurants with tables under the stars begin to fill, and the streets are lively with locals and visitors enjoying an evening promenade. 
One of the most wonderful pleasures of the Greek summer is delightfully simple – an evening of cinema under the stars. Greece has many open air cinemas. Lush gardens strewn with white pebbles and furnished with deck chairs become a favorite destination for locals to enjoy the sweet evening air, the cascading bougainvillea, and a starry sky above – and, of course, to see a film!
Open Air Cinemas in Greece
Open air cinemas- called "Therina" (summer) in Greek – show films that were released the previous winter, and first-run summer films, too. Sometimes, summer cinemas will also screen classic films, or, if the cinema is municipal, you may see some classic art films, along with popular quality films from recent years. With such a setting, you are sure to have a lovely evening whatever film you choose to see.
The Language of the Films
The wonderful thing about seeing movies in Greece in general is that all films are screened in the original language, with Greek subtitles.  The exception: some children's films are dubbed into Greek, and occasionally summer cinemas will show a children's film that has been dubbed.
A Well-Stocked Snack Bar
One never goes hungry in Greece. All cinemas have a snack bar with popcorn and other treats, and some also have warm snacks like hot dogs, nachos, or their own house specialties.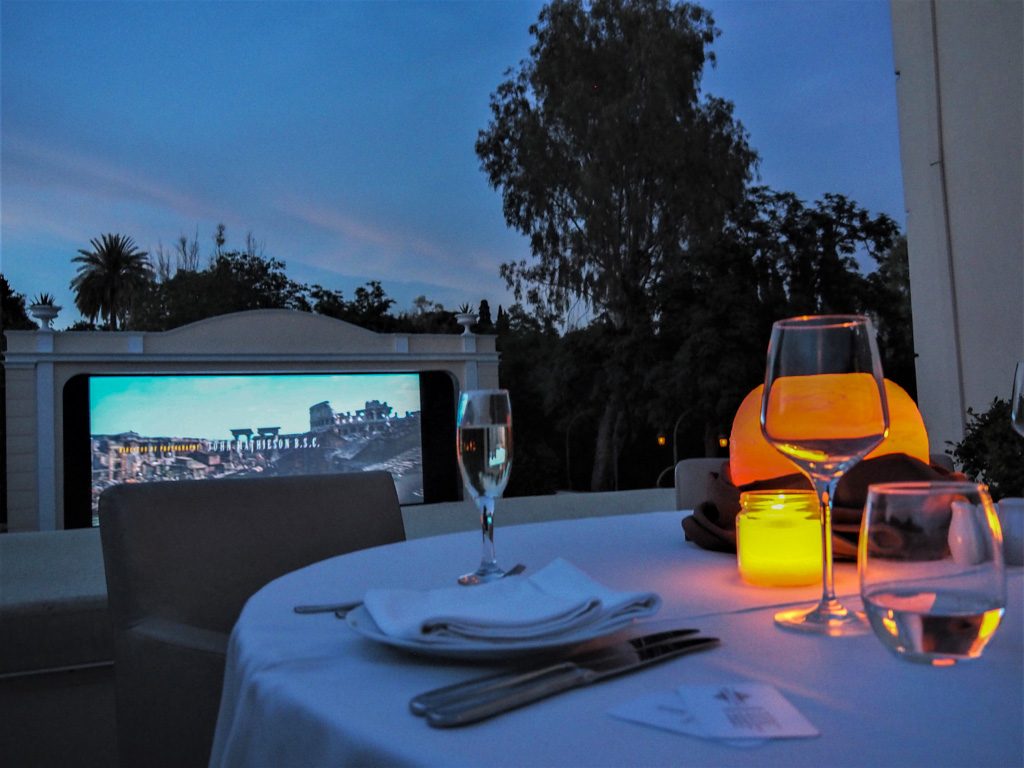 Cinemas have soft drinks and also beers and even hard liquor.
Some people smoke at outdoor cinemas.
The Program at Greek Open Air Cinemas
With the star-filled velvety heavens as a ceiling, the program at open air cinemas starts at dusk. There are usually two showings – around 9 and around 11, then as fall approaches and dusk comes earlier, the showings start earlier, too.
Summer like the Greeks
Greece is truly a nation of lovers of cinema. The open air cinema is one of the simple, nostalgic pleasures that recalls the Greece of decades past, and is truly a favorite local pastime.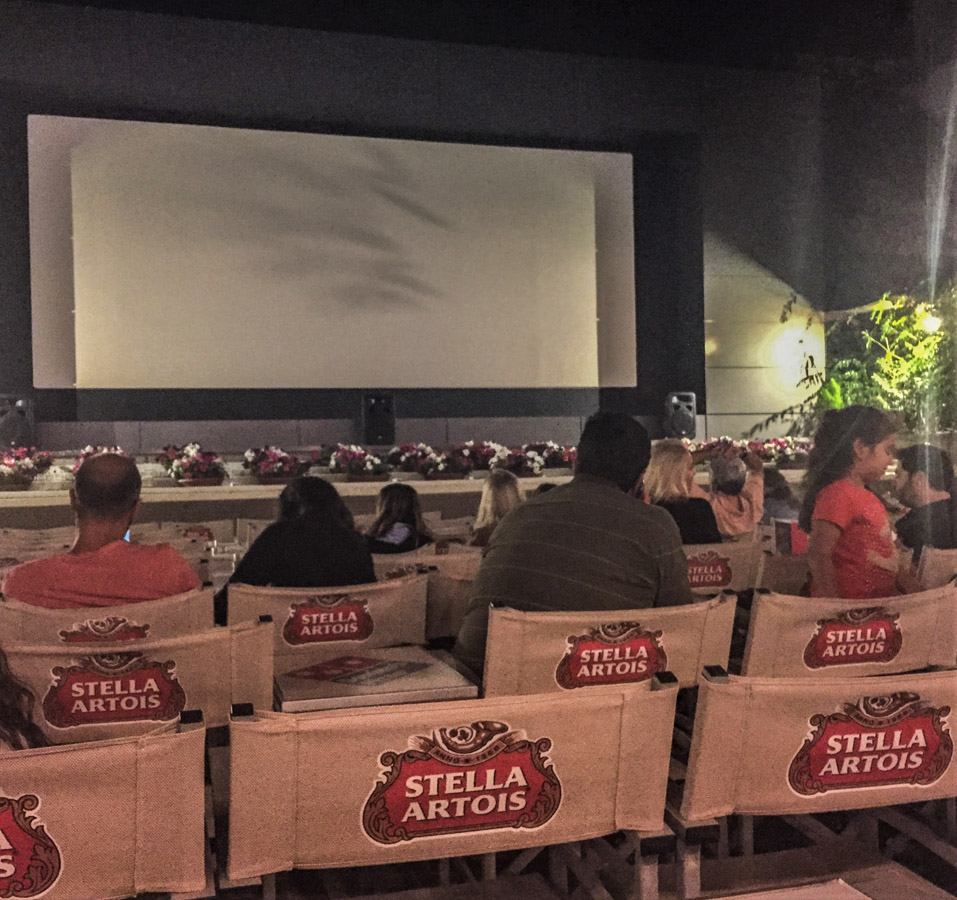 Join the locals for this beloved summertime ritual. There are summer cinemas throughout Greece. These are some of our favorites:
Open Air cinemas in Athens
Athens has several open air cinemas- these are classics worth going to for the experience alone.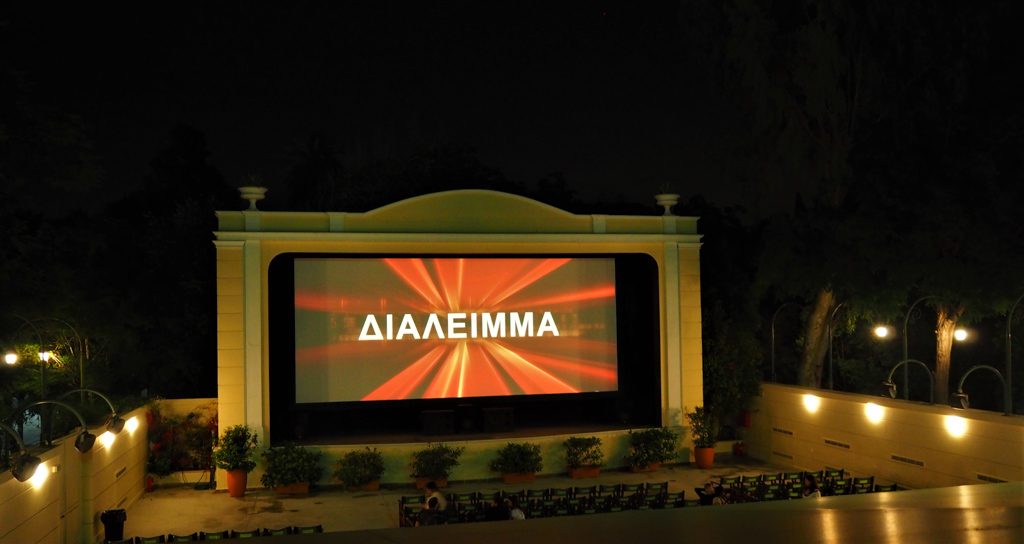 Dexameni
Named for the aqueduct of Hadrian whose portico was here, Dexameni square is one of the nicest parts of Kolonaki, and especially lovely as evening draws near. There is a park from which you can just glimpse the Parthenon, and a casual outdoor place for dinner and coffee before the screening or a nightcap afterwards, filled with locals. The Dexameni is a great favorite, and generally screens recent and newly released quality films. 
Thisseon
The Thission Cinema is truly a magical destination. Even just getting there is part of the pleasure- it's right on Apostolou Pavlou, the wide pedestrian thoroughfare that begins at Thisseon square where all the vendors who sell antiques and crafts are set up in the evenings, and locals and visitors enjoy an evening promenade in the breeze, just as the lights of the Parthenon turn on.
The Thisseon often makes the list of the world's most beautiful cinemas, which is no wonder, as there is a fabulous view of the Parthenon right from your seats. Classic films are often screened here. 
Paris
What a lovely surprise the Cine Paris is. Just when you thought Plaka could not get more charming, you stumble onto this old cinema that screens films in a rooftop garden. Downstairs, you can browse through a collection of old movie posters. You'll find the Paris on Kydathineon 22, not too far from Hadrian's arch.
Aegli
Directly in the gorgeous National Gardens, next to the Zappeion, is the Aegli cinema. Come before your screening to enjoy a stroll amidst the foliage, to see the Zappeion – a marvellous grand neo-classical mansion – or to enjoy a drink at the adjoining cafe. 
Open Air cinemas on Paros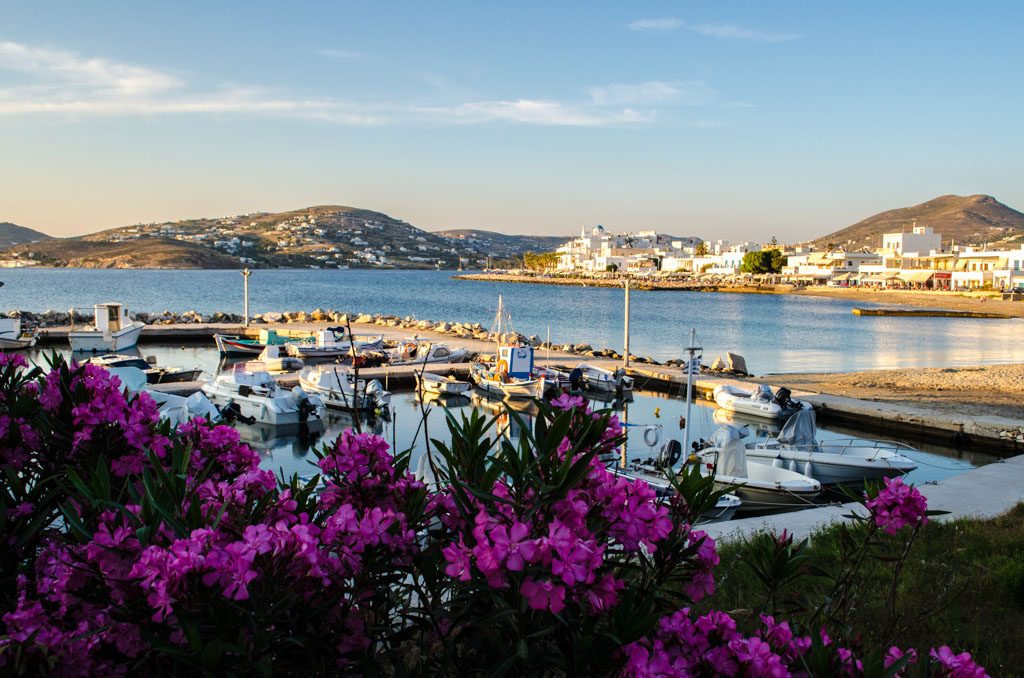 Enastron
The Cine Enastron is part of the Paros Park. The Environmental and Cultural Park of Paros is a magnificent municipal space aiming to preserve the natural beauty of this Cycladic gem and to showcase sustainable tourism. The cinema is part of their cultural initiatives, a place to enjoy the 7th art under the stars. There is a great variety of screenings of quality films all will enjoy, and they are offered to the public free of charge.
The park also has a museum and walking routes among other attractions, which can be enjoyed before the film.
Open Air cinemas in Santorini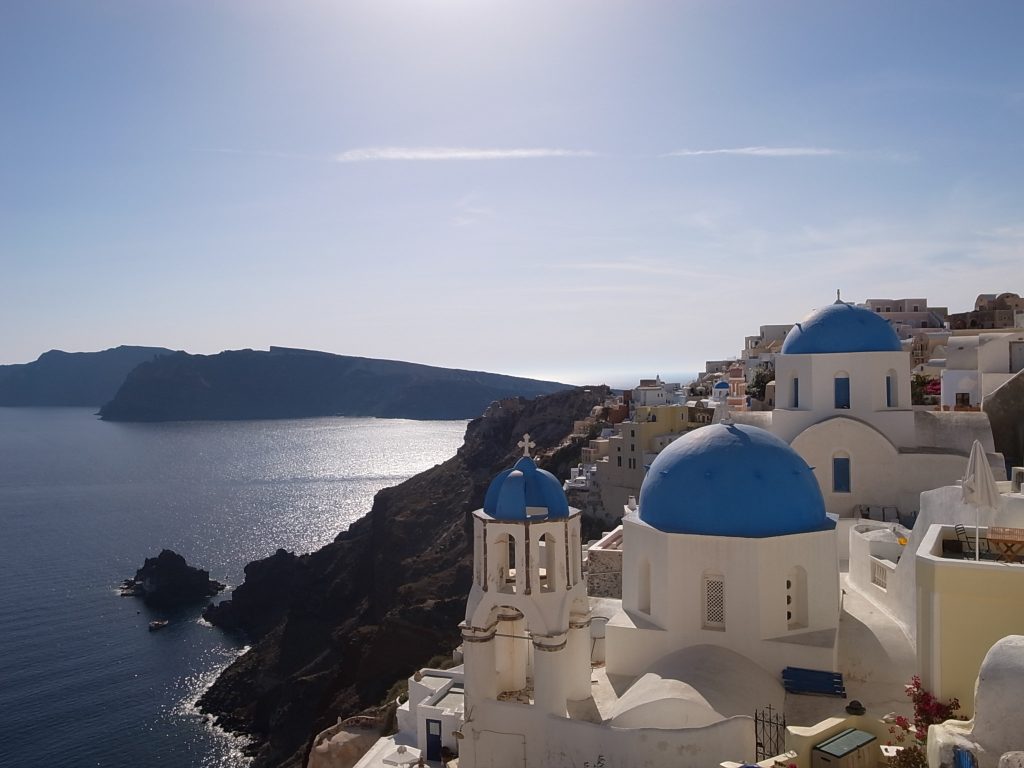 Kamari
After an unforgettable Santorini sunset, you can enjoy a film at the Kamari – another regular on the lists of the loveliest cinemas in the world. Santorini's Kamari Cinema shows quality films in a delightfully atmospheric setting, with discreet lighting and sensitivity to the island's unique architecture. 
Open Air cinemas on Poros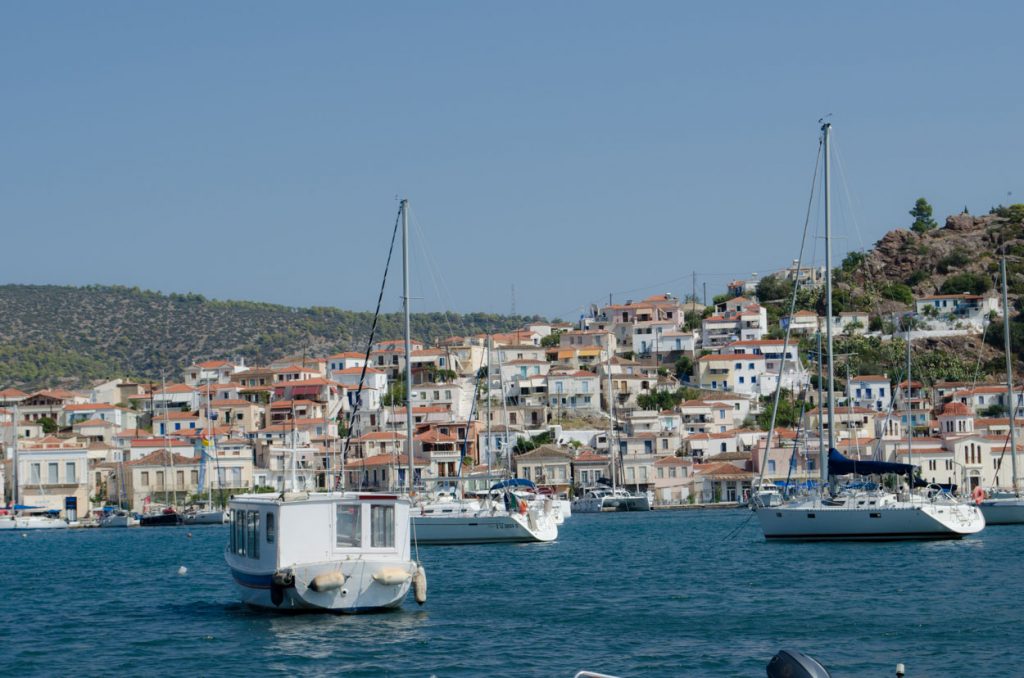 Diana
On a terrace by the seaside on Poros' lovely harborfront, enjoy the refreshing sea breezes as you watch a film among jasmine blossoms at the Diana, a cinema that offers a full experience with quality screening and sound equipment, and a snack bar of broad and interesting offerings.
Open Air cinemas on Mykonos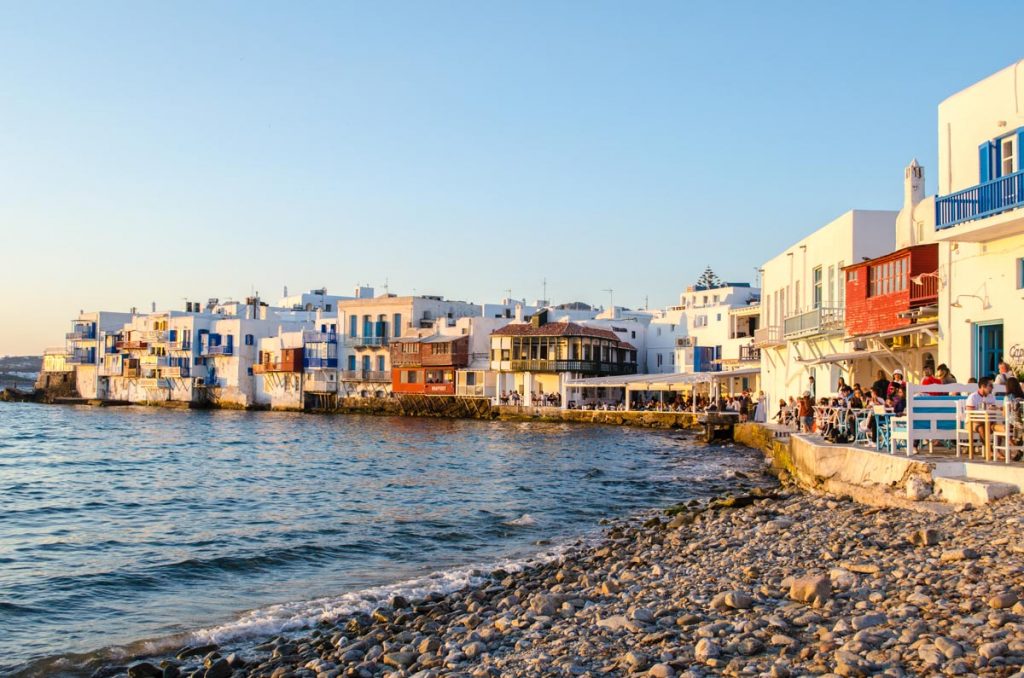 Manto
Like everything else in Mykonos, the Manto cinema is lovely and exotic. It's set in a garden lush with palm trees, sweet-smelling pine, and cactus. The Manto Cinema also has a full restaurant so you can enjoy a great meal before the movie.
Open Air cinemas in Chania, Crete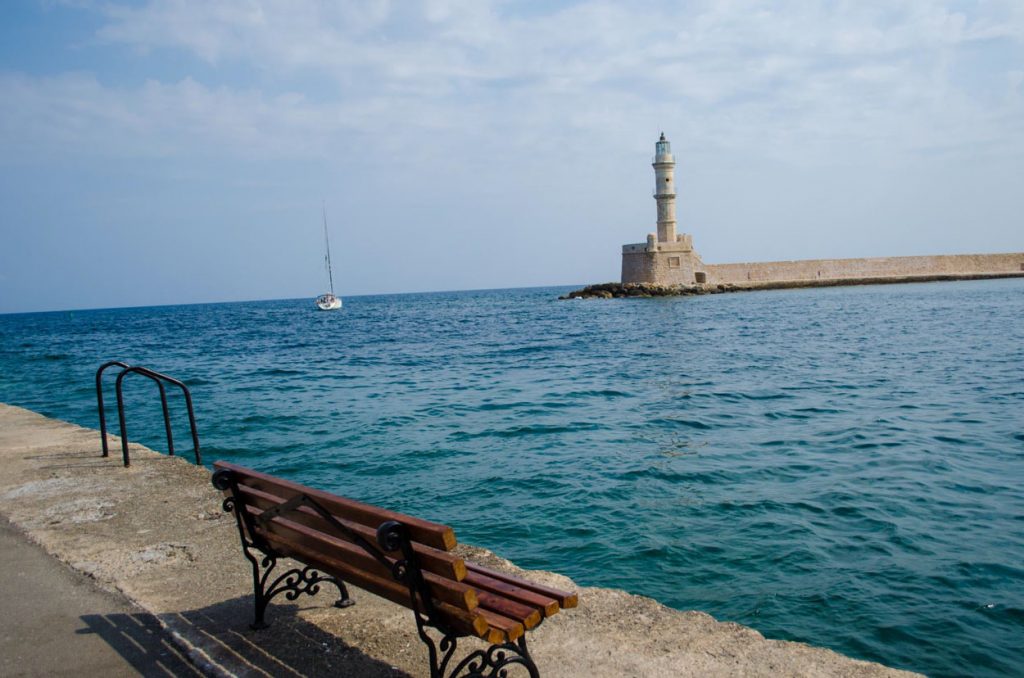 Kipos
"Kipos" means "garden" in Greek. Chania's Municipal gardens are wonderful for a stroll, or for a coffee or snack at the mansion cafe in the gardens. Many locals come early to enjoy their aperitif on the mansion's porch, as children frolic in the adjoining playground. This fragrant garden cinema run, by the municipality, screens a variety of quality films.
Are you a fan of movies? If yes these delightful open air cinemas in Greece will surely gift you with a pleasant and memorable experience.