The laid-back atmosphere and profound natural beauty of the Greek islands has inspired many travelers to seek ultimate holiday experiences in Greece. When it comes to business travel, a private island corporate retreat in Greece provides the ideal surroundings and conditions for successfully combining business with pleasure. 
Private Island Corporate Retreat in Greece crafted to perfection
At FLY ME TO THE MOON we are dedicated to crafting memorable corporate retreats which are unique, inspiring, culturally rich and exceptional. Your team worked hard, so how about offering them a piece of paradise as a token of your appreciation for all their hard work, dedication and efforts? Let's reward your team with a private island corporate retreat in Greece to celebrate your company's milestone.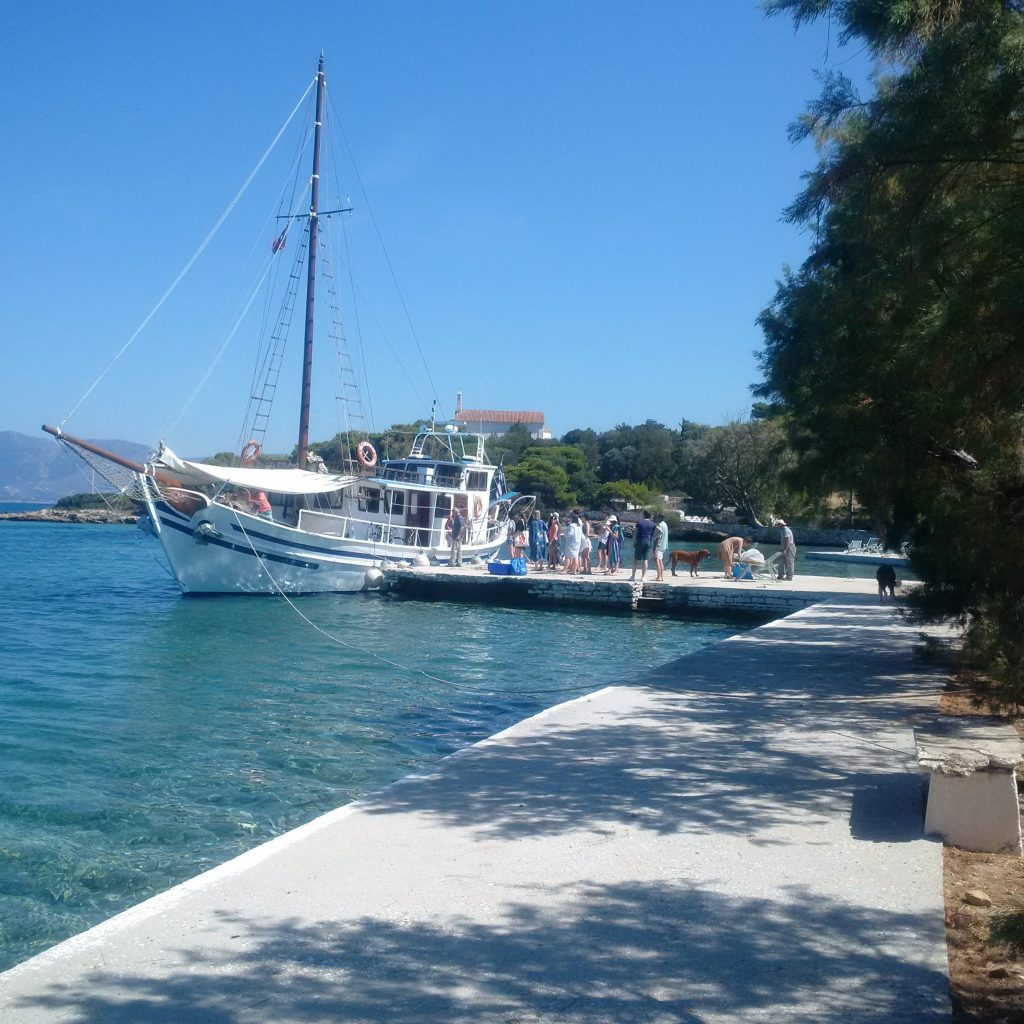 Our exclusive private island is the ideal choice for those who wish to enjoy ultimate privacy, simplicity of a Greek island, classy, laid-back accommodation and an array of meticulously curated activities that will guarantee a magical bonding experience for the whole team.  
A piece of Paradise in Greece
Luxury lies in simplicity and this is why we are dedicated to crafting an experience that touches on tradition, authenticity and life's little pleasures. This "hidden" piece of paradise in Greece can either be reached by an hour-an-a-half ferry boat ride from Athens to Evia, followed by a 5 minute crossing with a traditional caique to the island, or by a private yacht charter directly from Athens to the island.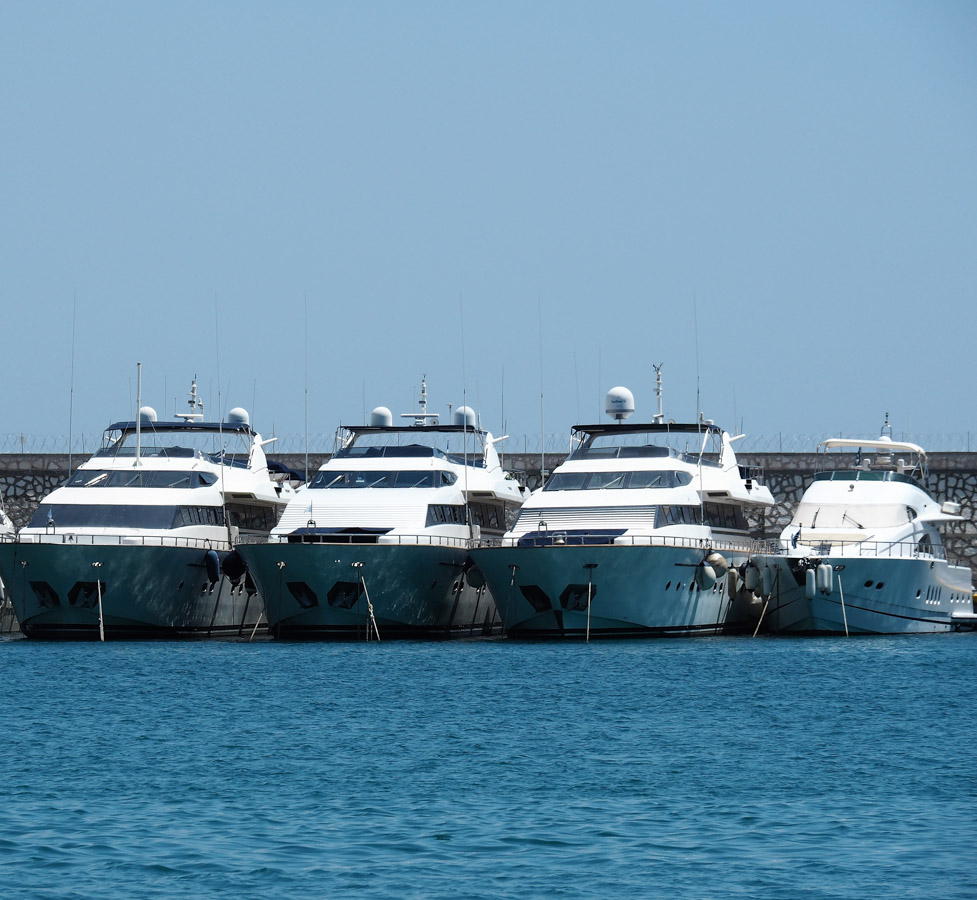 Upon arrival you will be greeted by beautiful olive groves, bountiful vegetable gardens and an air of rustic finesse.  At FLY ME TO THE MOON we arrange all the logistics, all you have to do is sit back, relax and enjoy the view.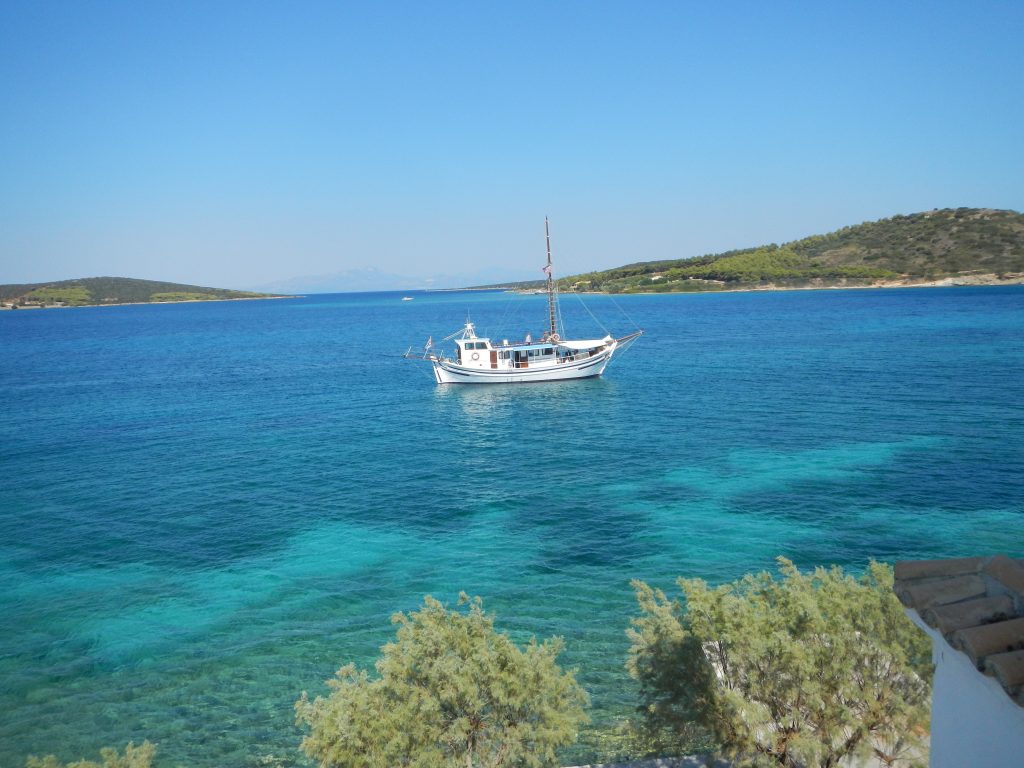 The estate is a 20th century style villa completed with solid wood doorways, gleaming marble bathrooms and elegant furnishings. Offering unveiled privacy and unparalleled sea views — where your team will experience the best of both worlds, land and sea.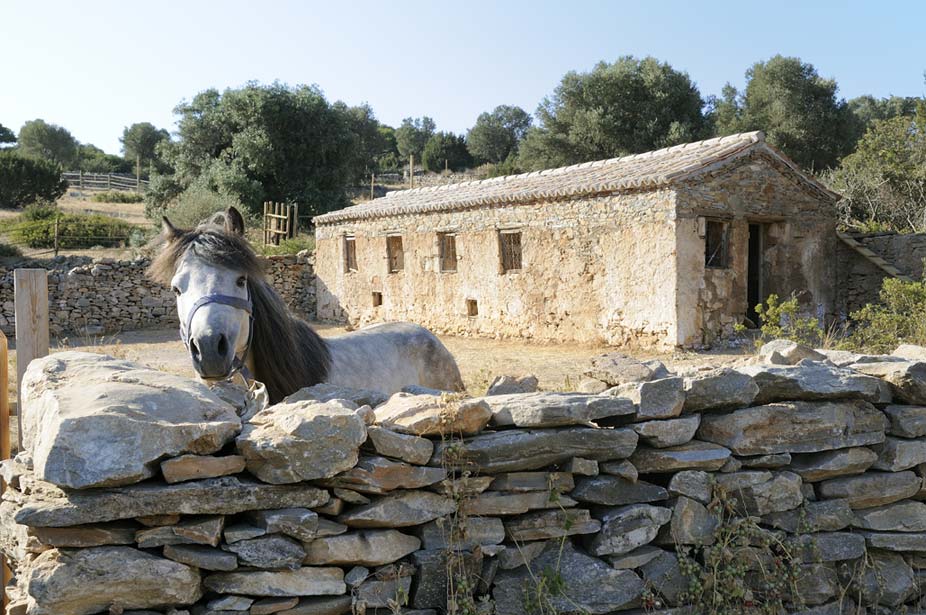 Nature is the focal point of this private island retreat, and once you pass through the doors of the villa you will find yourself wandering through expansive olive groves with sweeping views of the Aegean Sea. For a little adventure, follow the trails that lead to the rural settlement where you a can admire ruins which once served as kitchens, living rooms and bathrooms to the previous generations who inhabited this tiny island.   
Farm to Table Experience: Fresh Food and Healthy Conversations
We believe that enjoying healthy food, surrounded by great conversation is one of the most important aspects of planning a successful company retreat. Greek cuisine is one of the healthiest in the world. On your private Greek island retreat you will get to savor traditional home cooked meals prepared using  freshly sourced vegetables from the island's private garden. The sweet tomatoes drizzled with extra virgin Greek olive oil and sprinkled with oregano will dominate your palate for long after you've returned back home. 
Meal service can be arranged anywhere on the island, and the cuisine is as informal or formal as guests desire. The caique is available to take guests across the shore to family-run Greek taverns, boutique wineries and other historic sites. Just ask and we will execute.  
Beaching, Boating and Relaxing
The beauty of planning a private island retreat is that the sea and sand are never far away. This private Greek island is surrounded by pristine beaches which are free from the crowds and development. Whether it's an early morning swim that you enjoy or a few moments of solitude — this hidden paradise will gift you with the most rejuvenating experience you could ever ask for. Talk about a barefoot luxury experience!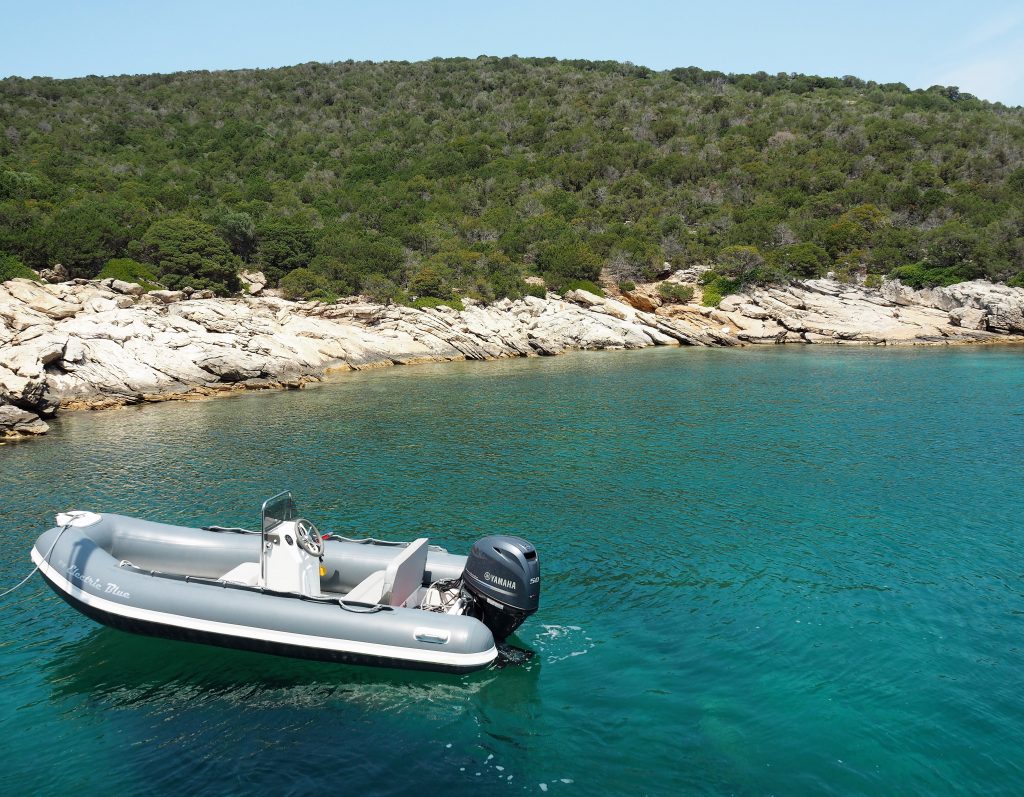 If you want to take your relaxation to another level, we can also organize private yoga and wellness retreats.  Our list of team building activities also includes a day out in the water exploring inaccessible neighboring bays and coves. In the afternoon enjoy the tranquility of the sea as you watch the sunset from the traditional caique — over a glass of chilled champagne. Heaven on earth exists here in Greece! 
Should you wish to add more educational and motivational value to your company's retreat, we are happy to assist you in finding keynote speakers and specialized coaches — to enrich the program of your tailor-made event.
Authentic Greek Hospitality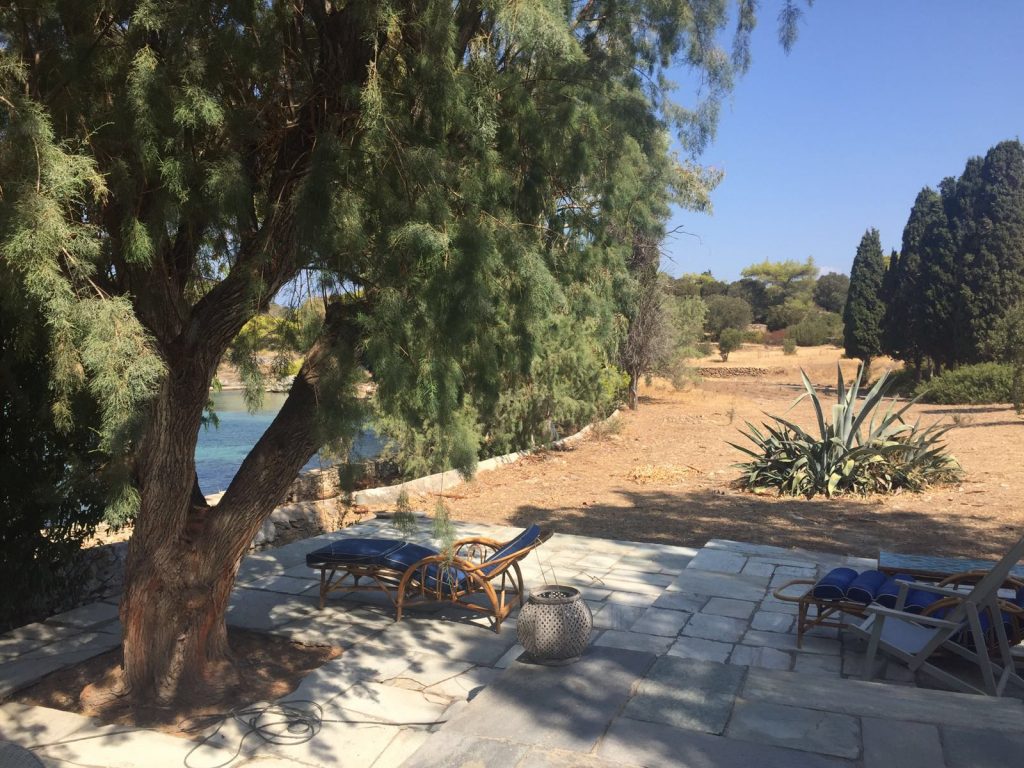 Our hidden private Greek island is fully staffed with a professional team who are ready to cater to all your needs with a touch of authentic Greek hospitality. We believe in making your corporate retreat personal — thus a human element is present every step of the way. You'll get that feeling of coming home. 
Best Time of Year to Plan you Private Island Company Retreat
When planning your corporate retreat in Greece there are a few factors to consider, weather, availability and seasonality. For those seeking to plan a private island corporate retreat the best months to do so are: May, June, September, October. The  private island can cater up to 20 people.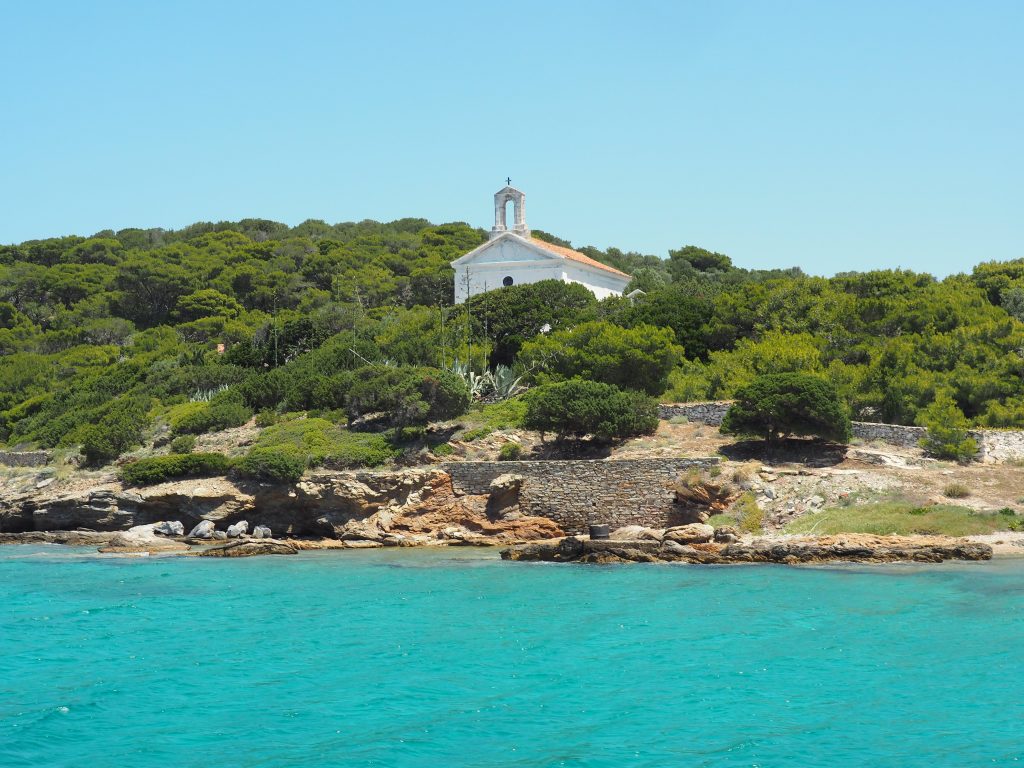 On another note, this private piece of haven is also ideal for a private holiday escape. Get your friends and family together and treat yourself to a once in a lifetime holiday experience in Greece. 
Are you ready to plan an out of this world experience for your team? A Private Island Corporate Retreat in Greece is everything you hoped for and more. Together let's building relationships that will last a lifetime.