From coastlines to valleys, traveling via the scenic driving routes in Greece are yet another way to discover the unique beauty of the country.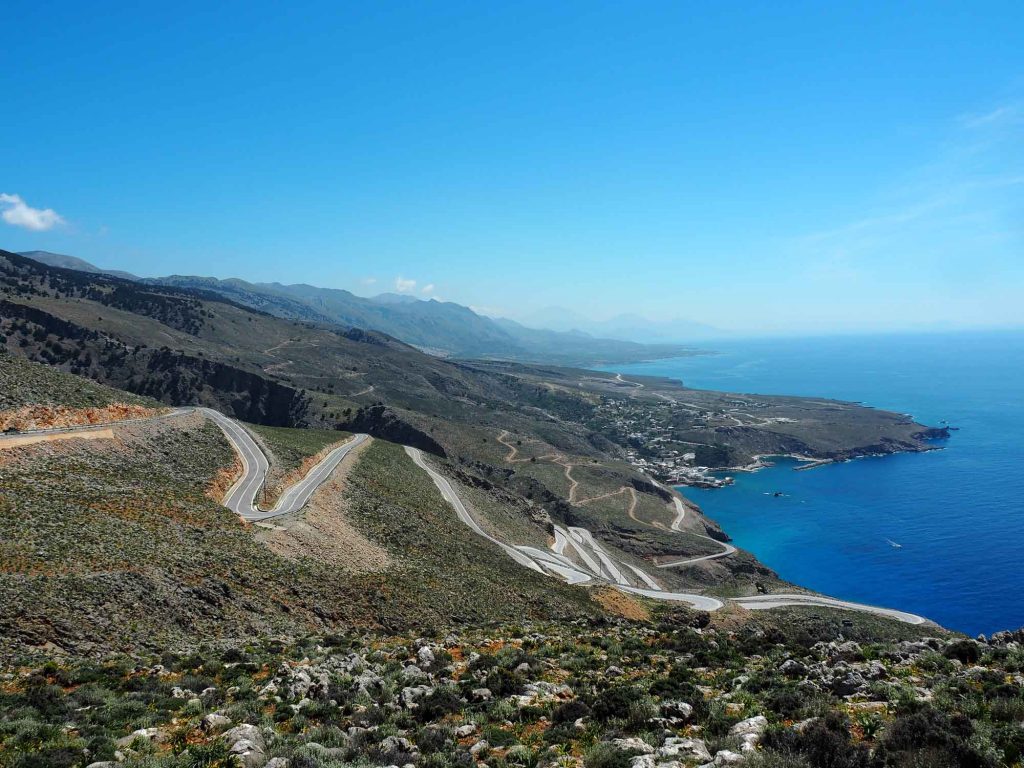 Scenic Driving Routes in Greece
Whether you want to take the wheel or sit back and relax in the backseat, the experience driving along the coast as well as the plains and valleys of Greece is one of the most refreshing travel moments you can experience.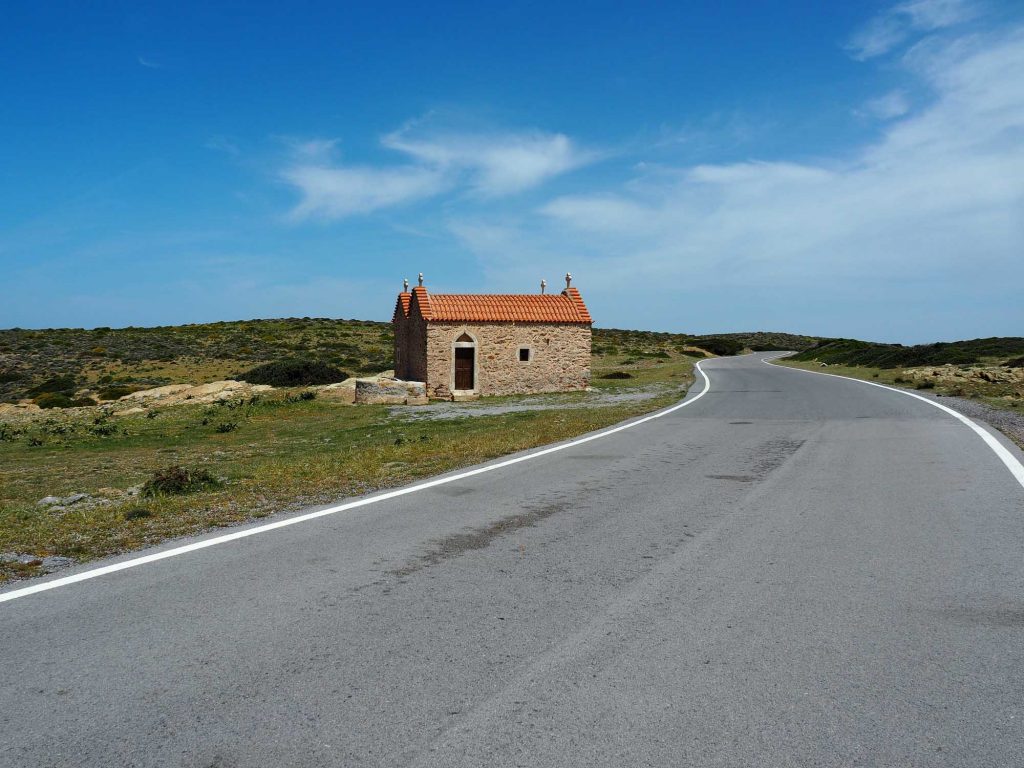 Whether you rent a luxury SUV or a stylish convertible – keep the top down! – exploring the best scenic driving routes in Greece is a cultural adventure.  In this Hidden Tale, we'll uncover some stunning locations set along the scenic driving routes in Greece.
Drive Argolis
A drive south along the Peloponnese coast reveals the beauties of a region known as Argolis.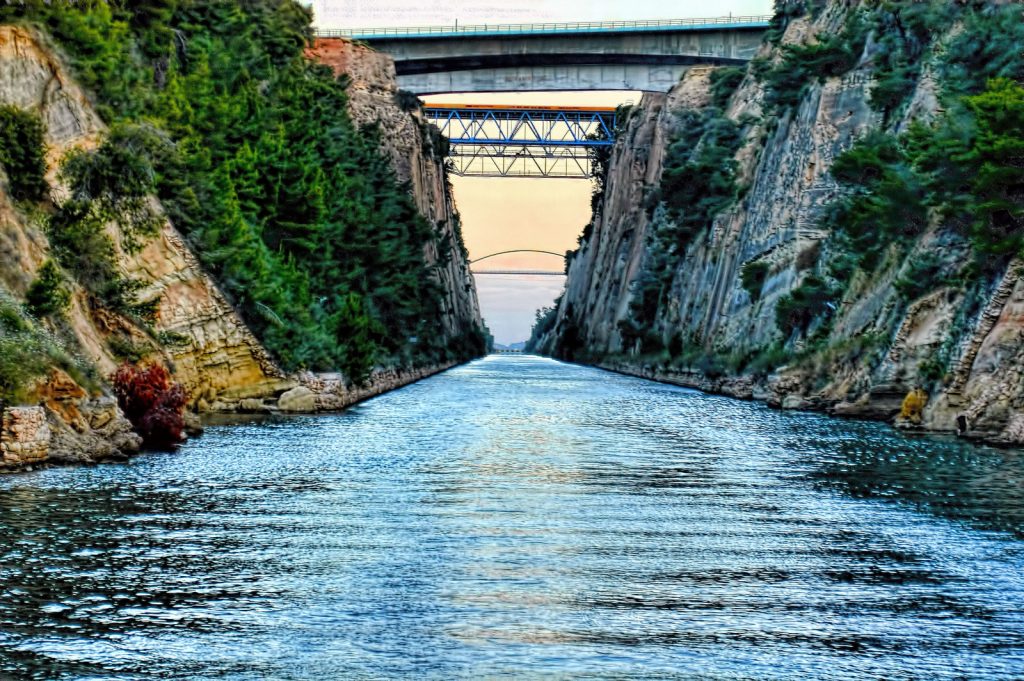 The adventure starts as you peer down into the tiny manmade passage called the Corinth Canal that seems to barely squeeze in large ships in its waterway.
Next you can venture into one of the greatest cities of the Mycenaean civilization. The enormous stone walls of this ancient city of Mycenae are so big, the Greeks believed the giant Cyclops must have lifted them.  Here you can explore beyond the grand Lion Gate and enter the mysterious palace of Agamemnon.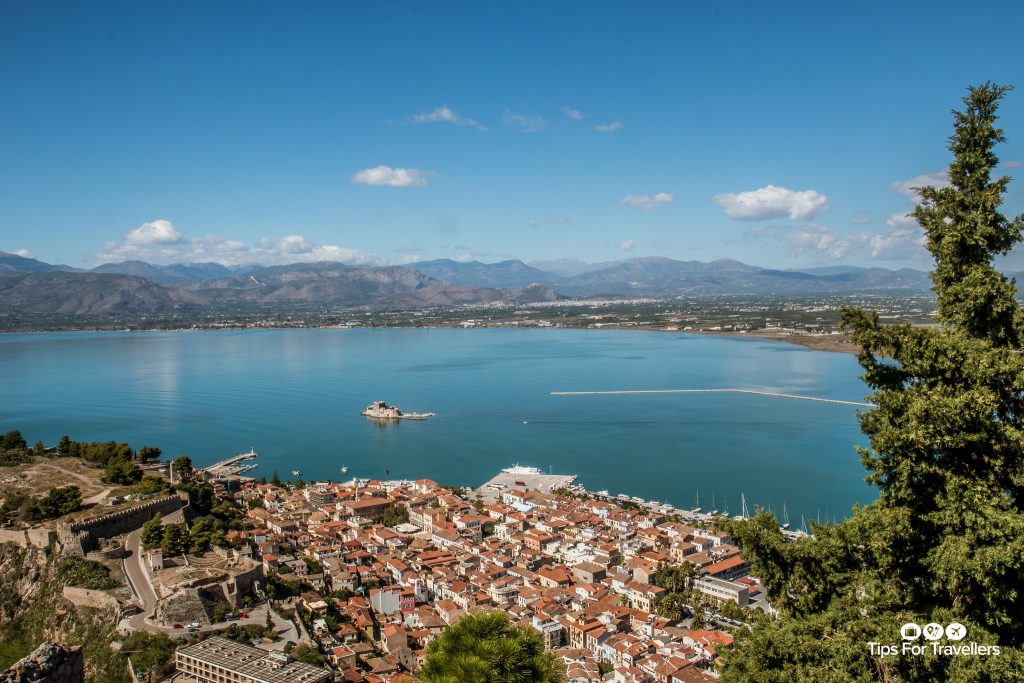 Featuring lanes drenched in hanging bougainvillea, pastel painted neoclassical homes and adorned with sculpted marble balconies, Nafplion is the essence of a beautiful village destination.  The first capital of Greece is perfect for exploring. Palamidi Fortress, Nafplion's spectacular Venetian-era citadel sits on a 216-meter-high outcrop of rock where a sweeping view of the Argolic Gulf can be appreciated. A boat ride to another historic fortress, Bourtzi Castle, was built on a scenic isle in the bay.
Driving toward Monemvasia is a unique moment. Before you a mammoth rock sitting on a tiny isle may not seem like the next stop. However, a town is hidden. A small road connects the mainland to this town but no vehicle traffic is allowed within its sturdy walls. You'll need to explore by foot. Stay the night to experience the hospitality in one of the fantastic boutique guest houses here.
Drive Mani
Mani carries its dramatic and varied scenery proudly, much of it underexplored. It is another one of the wonderful scenic driving routes in Greece that runs through a rugged dry landscape dotted by one-of-a-kind military towers. These stone landmarks tell a story of a glorious era when locals fiercely protected their beloved land from foreign armies.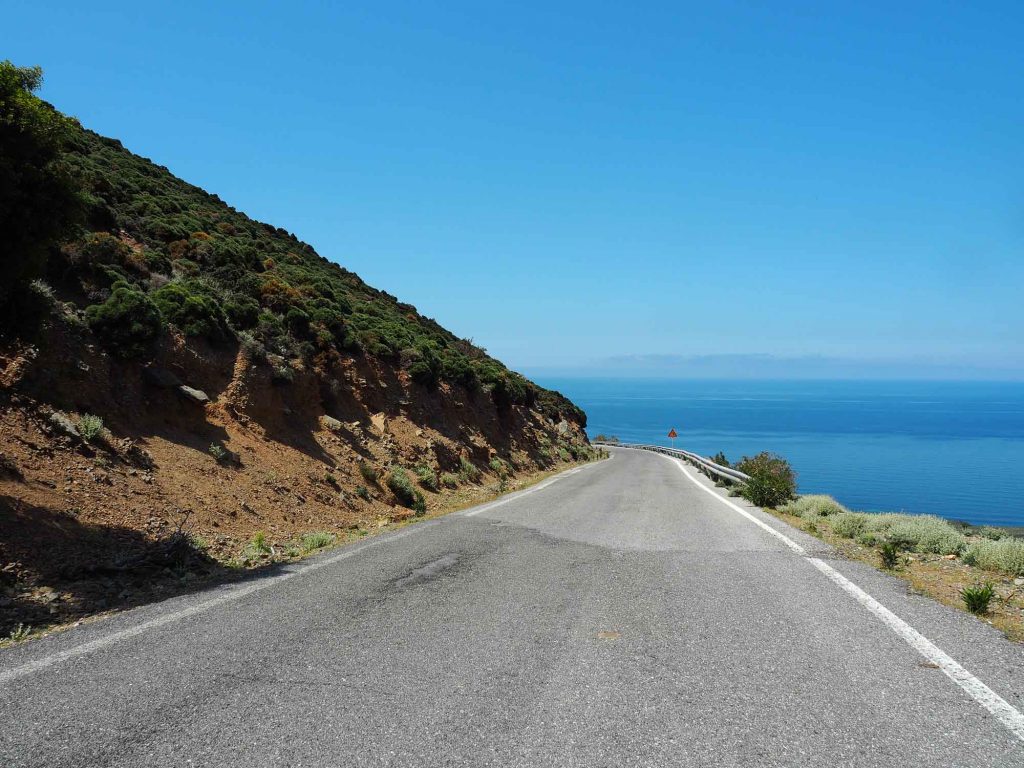 There's much more to Mani, including pristine coastal coves and rolling lands with olive groves connected by walking trails. Its landscape, although arid, is ripe with prickly pear plants, wild pear trees, locust trees, fragrant shrubs and nettles. Try local handmade specialties, like prickly pear jam, during your stay.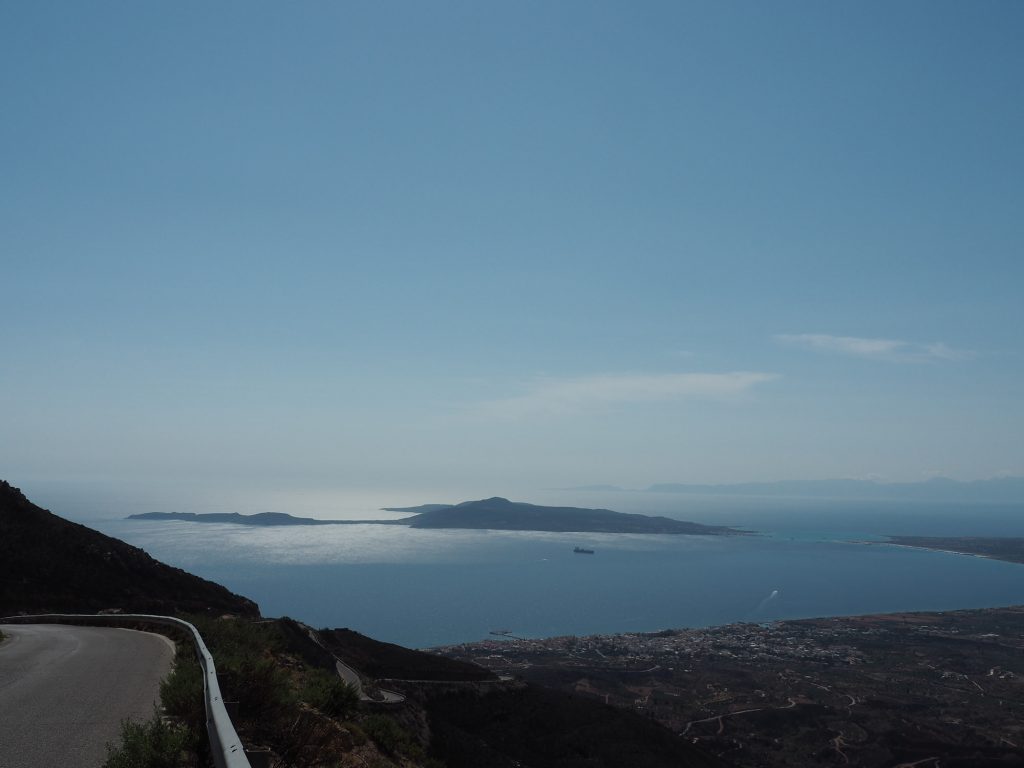 With a car, you can easily explore the entire peninsula including right up to the very edge of Mani, the second southernmost point in mainland Europe called Cape Tenaro.  Stay at one of the traditional luxury guest houses in Gythio, Areopoli, Gerolimenas, or Limeni.
Drive the Lassithi Plateau
Listen to the charming chime of goat bells and watch eagles soar above you in what may very well be rural Crete at its best.  The Lassithi Plateau is a marvellous drive that shows off the fantastic nature this Greek island is proud of.  Green fields roll in every direction, many lush with pear and apple orchards and almond trees.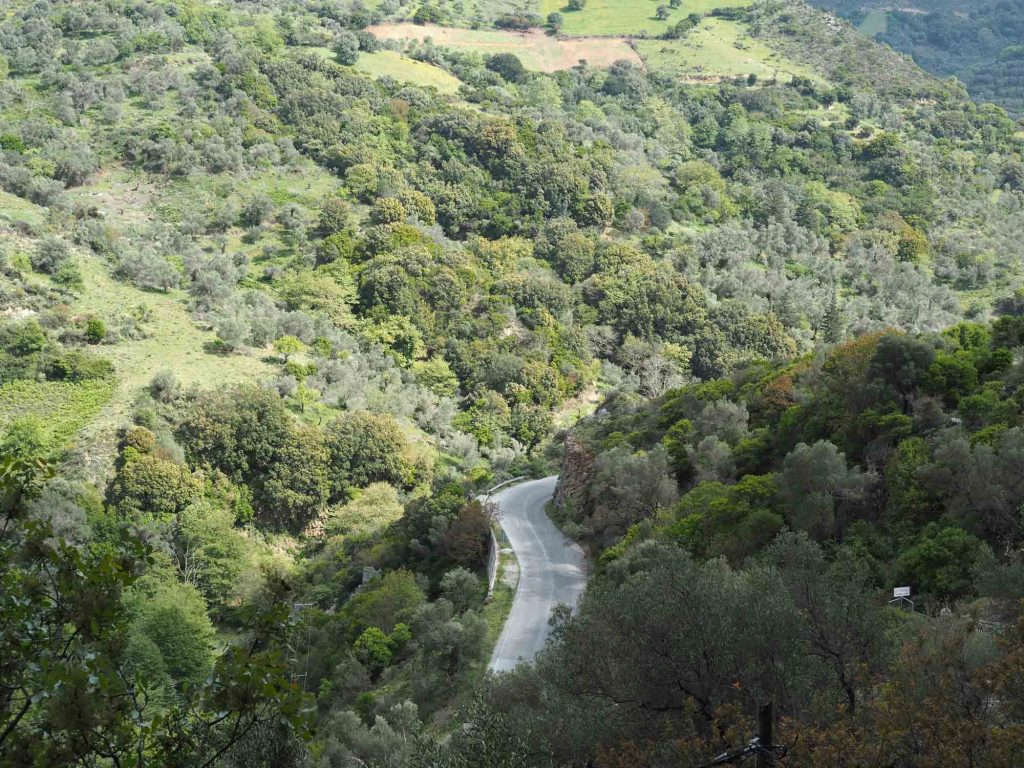 What makes the Lassithi Plateau even more special is what it is known for: windmills.  It is often referred to as the Valley of the Windmills or the Land of 10,000 Windmills. Although more than half of these white, canvas sailed windmills are no longer in use, they remain a special rustic feature of the Cretan landscape.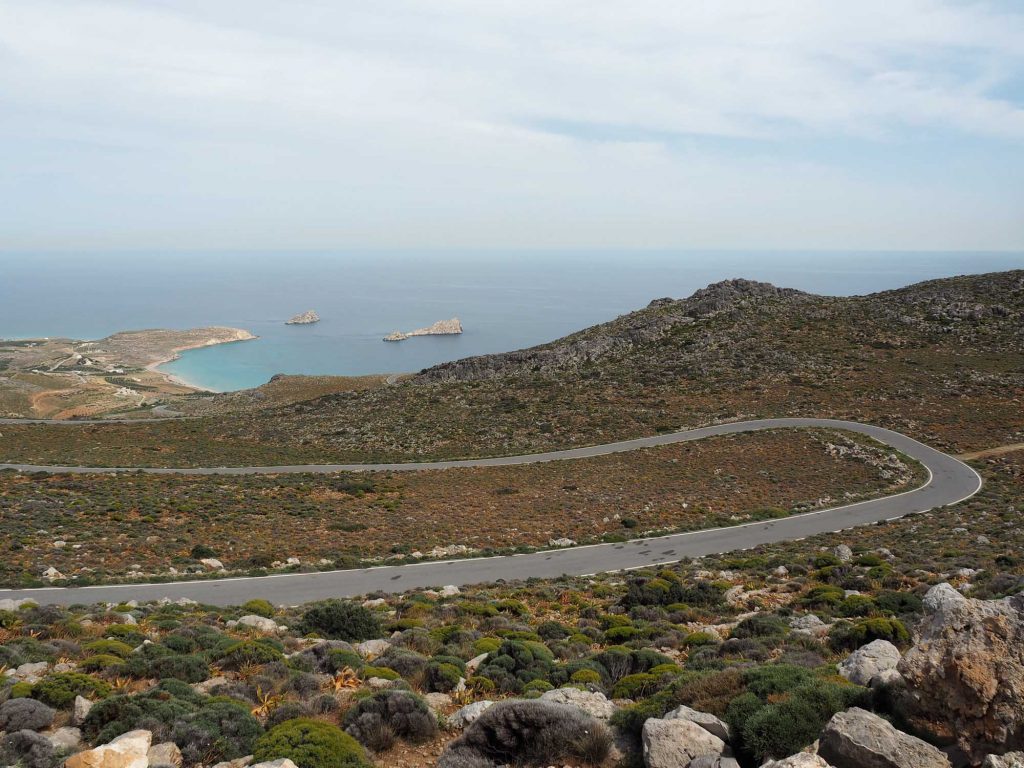 Farming villages are also scattered throughout the region specializing in the production of Crete's famous potatoes. A great reason to stop at a local taverna to try them in local dishes.
Scenic Driving Routes in Greece: Are You Ready?
This is just a taste of the fantastic scenic driving routes in Greece. The great part about taking on these drives is you can do them at any time of the year.  The beauty and colors of each region morph into a new scene offering a different experience whether it is at the peak of summer or the edge of fall.
At Fly Me to the Moon, we specialize in creating bespoke itineraries that will help you discover Greece the way you want to. A beautiful drive that soaks in the beauty of the Mediterranean – from its valleys to its coastlines – is just another great way to do it.
Have you ever been on a fantastic scenic drive across Greece?