The thematic museums of Greece delve into topics that are dear to Greek culture and history.

Thematic Museums of Greece
In a country like Greece, known for its historic and cultural importance in the world, museums play a vital role for both locals and visitors.  Every region has museums that aim to show off the objects of cultural, religious and historical importance. There is a network of thematic museums that are quite special because they uncover a specific facet of the country's fascinating cultural heritage.  From silk making, olive oil and marble crafts, these museums are a window into Greek life as it was and as it is.
The Art of Silk Museum – Soufli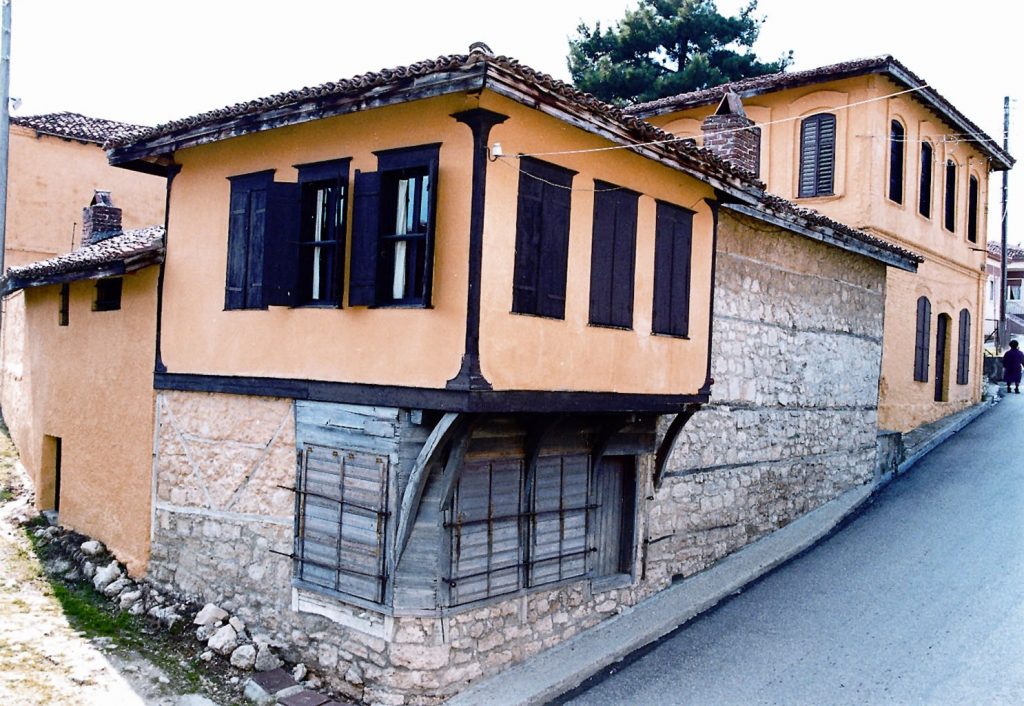 In the late 19th century, one corner of Greece became a renowned silk making center. Local expertise in combination with modern production made Soufli, a city in Thrace, into the silk capital of the Balkans.  At one point, Soufli was the only pre-industrial silk producing European city. Some even said the quality was so excellent, Soufli's silk products were considered even better than Chinese silk.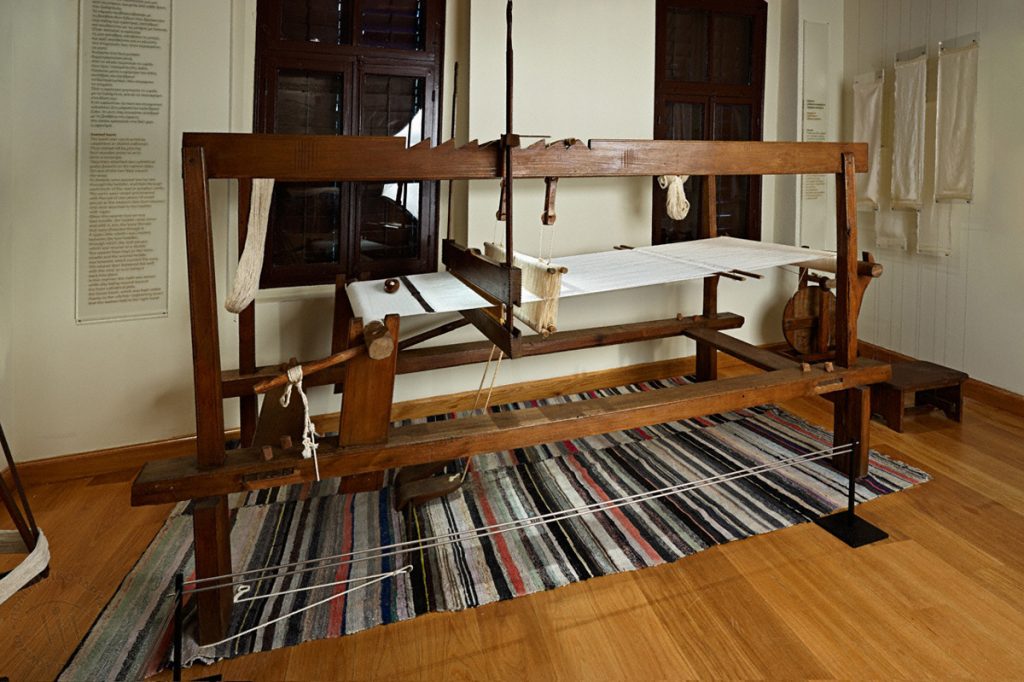 You can learn about this fascinating era in The Art of Silk Museum which is housed in the historic 19th-century Kourtidis Mansion. Since 1990, the museum's permanent exhibition explains the pre-industrial methods of sericulture which is the of rearing of silk worms, silk processing and silk manufacturing.
For more on the movement to revive the "forgotten" skill of silk making in Greece, check out our earlier post: Soufli Silk Trade
Museum of Marble Crafts – Tinos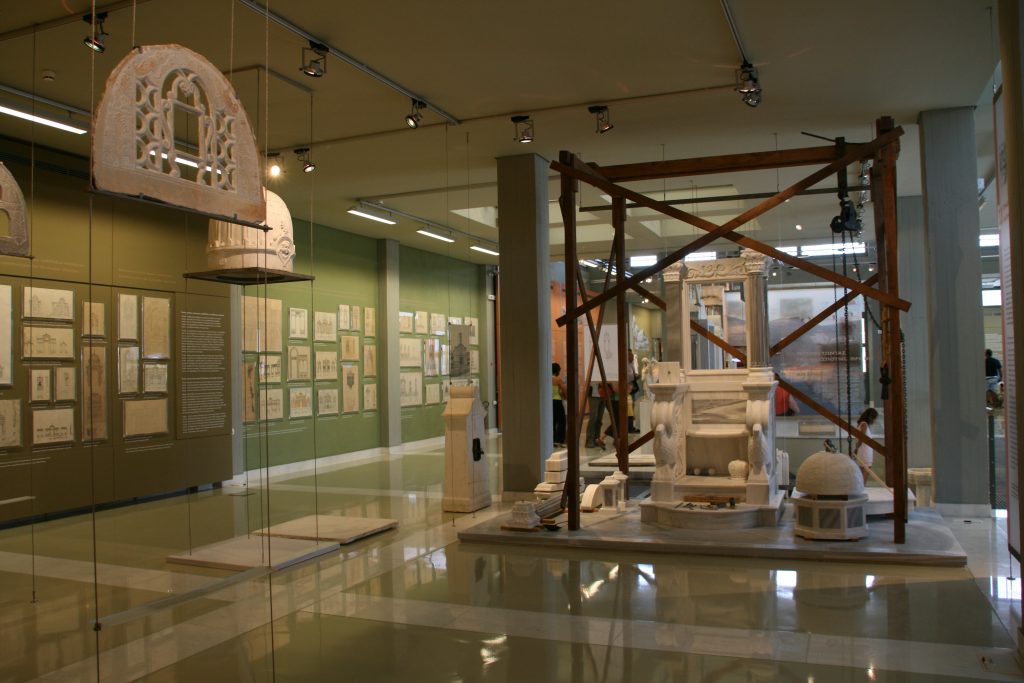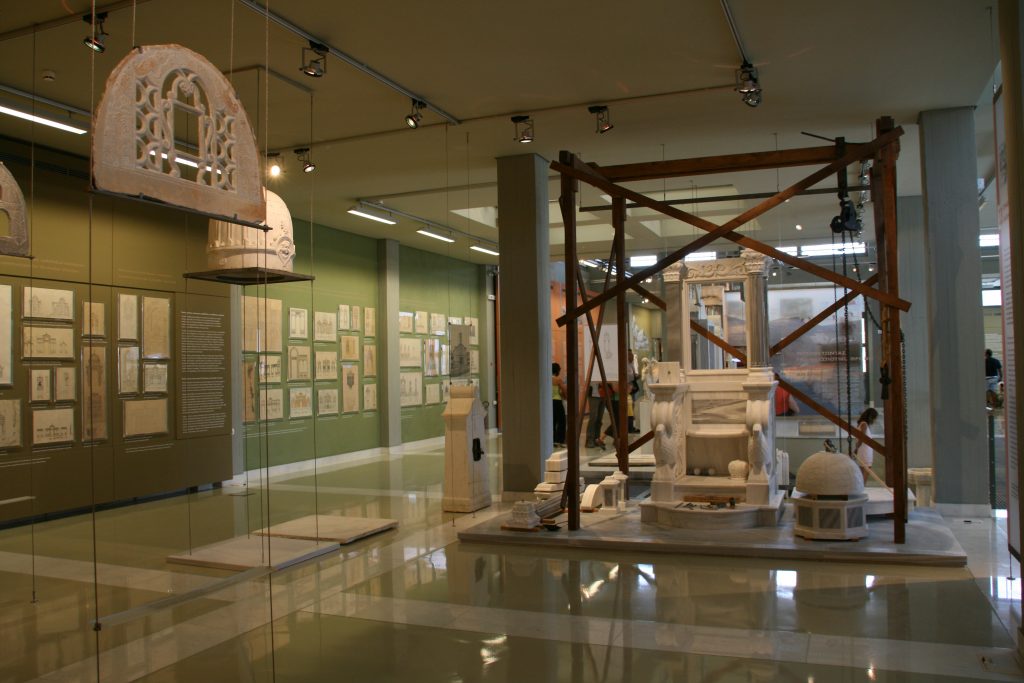 On Tinos, making art out of marble is a revered skill.  That's why this Cycladic island is home to the Museum of Marble Crafts. Located in the village of Pyrgos, the museum delves into the art of creating marble objects. Marble is a beautiful natural resource that has been used in the architecture and art of Greece since ancient times. The museum's permanent exhibit displays tools, machinery and crafts and instructors teach various workshops.
Some items on display include religious items, doors, family crests and fountains – all made from quality marble.

Open Air Water-Power Museum – Dimitsana
Surrounded by the lush mountainsides in a beautiful Peloponnese village called Dimitsana, one very interesting and educational museum is a tourist highlight.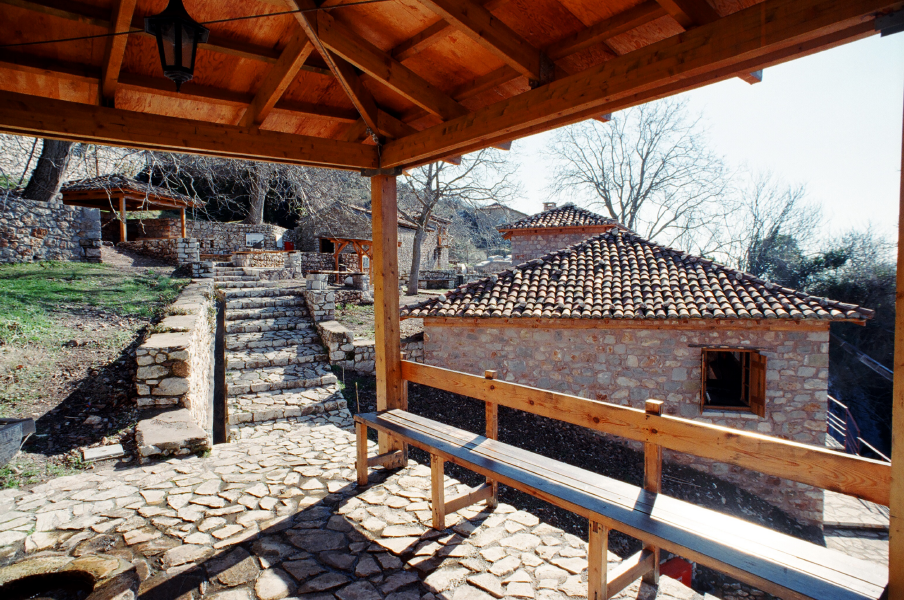 The Open-Air Water Power Museum is an outdoor museum that aims to convey the importance of hydraulic power for people today.  Guests walk through the exhibits which point out the basic pre-industrial techniques that utilize water as a main source of energy to produce various goods.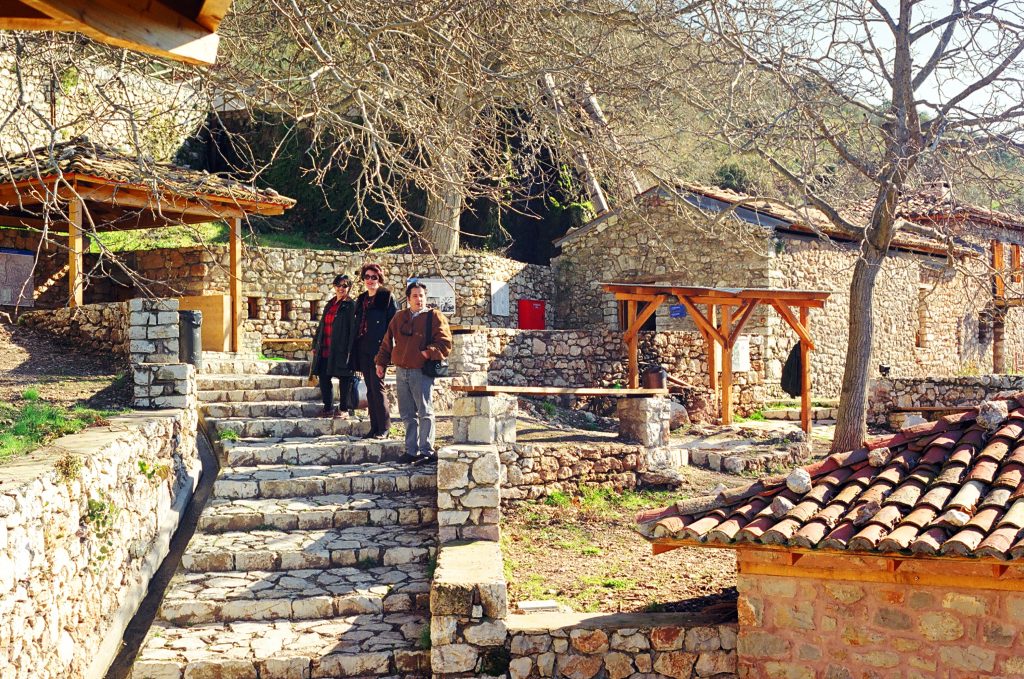 The museum, which opened in 1997, also houses fully restored pre-industrial milling stations which were built in the 16th century.  There's also a tannery, gun powder mill and flour mill on site. Hikers can start here to trek down to the Lousios Gorge.
Museum of the Olive and Greek Olive Oil – Sparta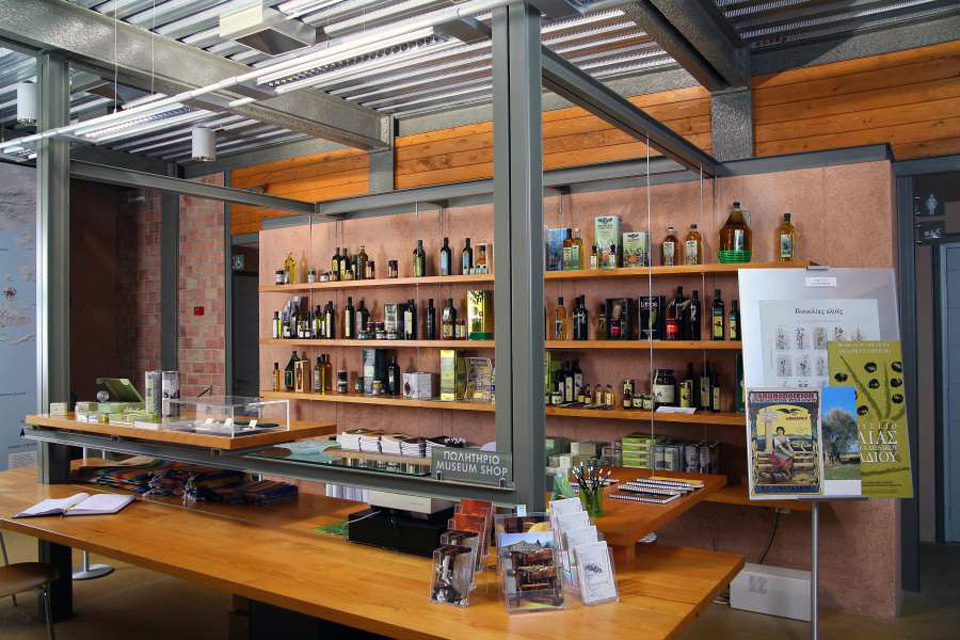 In a country where olive oil is a much-loved staple for both health and culture, a museum dedicated to it is a must.  The Museum of the Olive and Greek Olive Oil is a tourist attraction in Sparta and its takes guests on a journey of the olive's importance from prehistoric times to modern times in Greece.  Exhibition themes also touch on how olives and olive oil affect the Greek economy, nutrition, cultural norms, beauty rituals, mythology and religious worship as well as folk art and technology.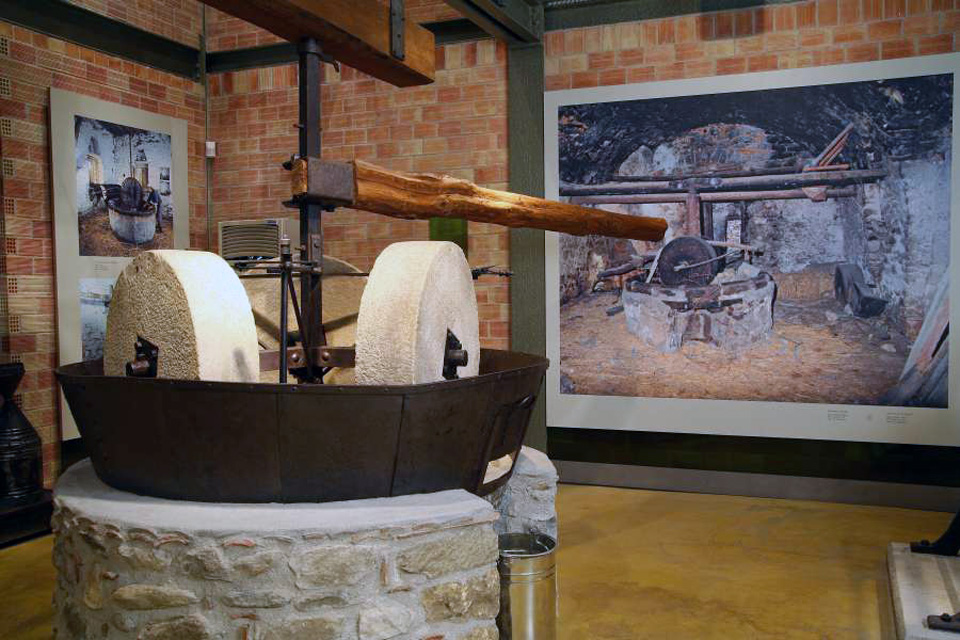 One display includes rare fossilized olive leaves which are 50,000-60,000 years old. They were found on the island of Santorini and remain the oldest proof of the existence of the olive tree in Greece.
Museum of Greek Popular Musical Instruments – Athens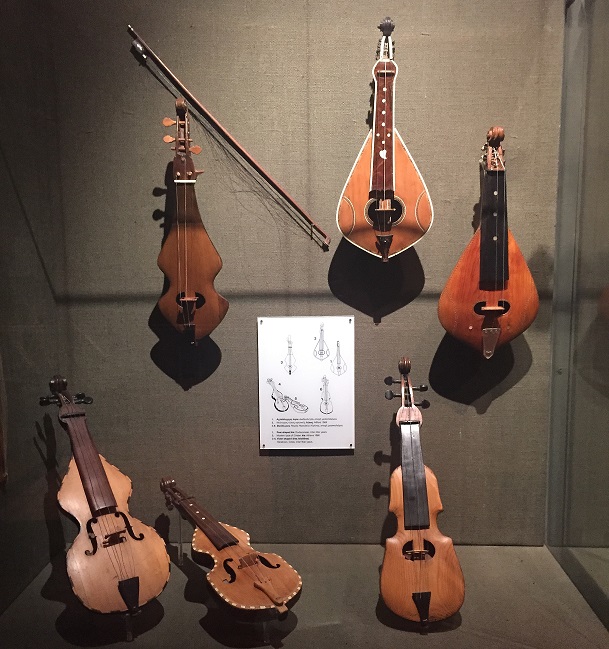 The Museum of Greek Folk Musical Instruments (MELMOKE) is housed in a 19th-century neoclassical mansion in the heart of Athens.  Spread over three floors, the museum displays a full range of Greek folk musical instruments. The four sections of the permanent exhibition are grouped by the type of material that is used to make the instrument.  You'll find Greek membranophones which include toumbelekia (pottery drums) and defia (tambourines, aerophones which include lyres, flogheras and mandoures (flutes), chordophones including laghouta (long-necked lutes) and mandolins. The idiophones section includes Greek instruments such as koudounia (bells) and massies (tongs with cymbals).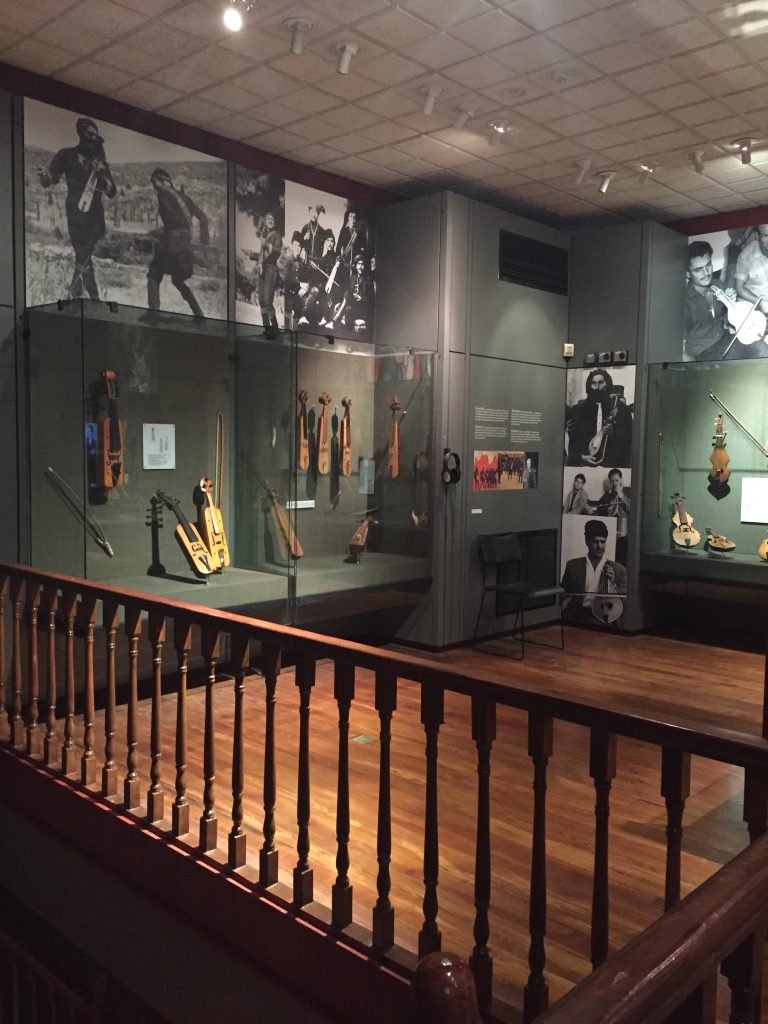 The thematic museums of Greece are special because they explain and display facets of Greek culture and history in interesting ways. It is a way to journey into what matters to the Greek people and learn about a culture that has endured with pride.
Have you ever been to any of the thematic museums of Greece? If not, which one interests you?