Traditional Greek chapels and monasteries adorn the Greek landscape. Unique in style, they dot much of Greece's landscapes. You can find them set on endless green plains, tucked in rich olive groves, built high on magnificent mountainous landscapes or set on cliffs overlooking the sparkling Aegean Sea.

Traditional Greek Chapels — A bridge between heaven and earth 
Over the centuries spectacular religious monuments have been constructed carrying a distinct architectural character which has prevailed over history and time. Many of the traditional Greek chapels are masterpieces produced by renowned architects and painters who devoted themselves to creating works of art. Greek families living on the islands and in villages would build small traditional chapels in honor of Virgin Mary, Jesus Christ or a saint.
In Greece, it is a custom to hold a religious celebration on the saint name day of the chapel. These celebrations known as panigiri take place during the summer months when locals and visitors gather together to eat good food, drink and dance.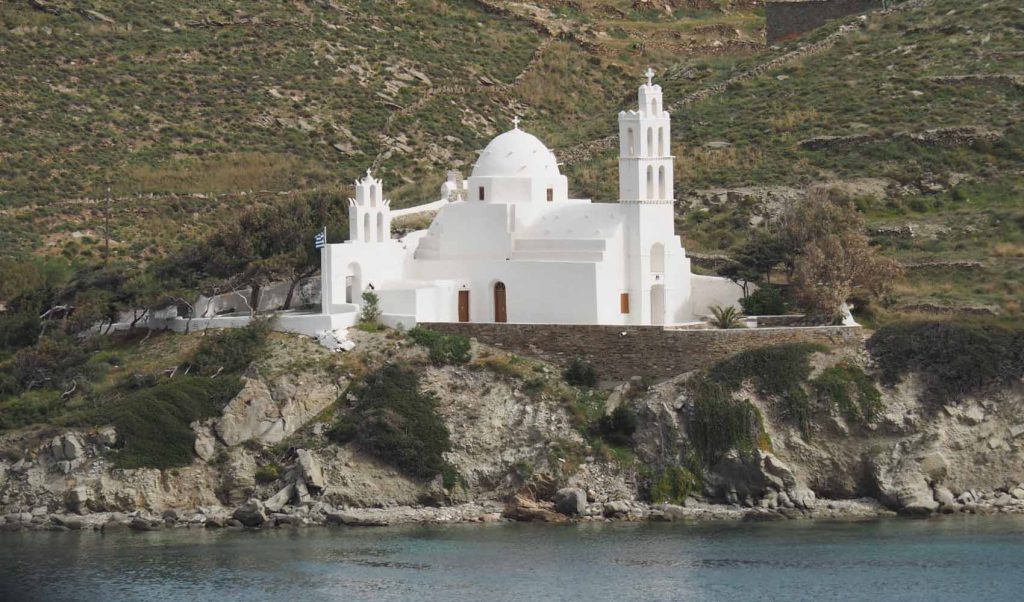 There is a story behind every saint and the churches were always built on sites with historical importance, always relating to a person or series of events which were valuable to the Christians. Let's look at some of the most significant saints, the stories written about their legends, and churches you might like to visit during your travels in Greece.
The Saints and stories 
Monastery of Prophet Elias, Santorini
Perched on the highest peak of Santorini at 565 meters above sea level, the Monastery of Prophet Elias was built in 1712 by two brothers named Gabriel and Ioakeim who both lived in seclusion.  Prophet Elias is greatly admired among the Orthodox community as a model of the contemplative life and according to the monastery's records, the brothers were authorized to build a single male monastery to serve God. Elias is often connected with Helios, which means sun, and is often referred to as the "natural patron of high places."  Therefore, chapels and monasteries dedicated to the saint are found on mountaintops.

On a clear day you can see as far as the mountains of Crete. The monastery served as a secret school where Greek language and culture were taught during the Turkish occupation. During the mid-19th century it was also used as a place of exile for clergymen because of its remote location from the mainland of Greece. St. Elias is celebrated on the 20th of July.
Agios Nikolas (St. Nicholas), Mykonos 
Born to wealthy parents in the city of Patara, which is the modern day southeastern Turkey, Nicholas was involved with the church at an early age. After having lost his parents at an early age to an infectious disease, he inherited a large sum of money which he used to help those in need. St. Nicholas remains the symbol of charity and defender of the weak. This is how the story later connected with Santa Claus and is now associated with Christmas.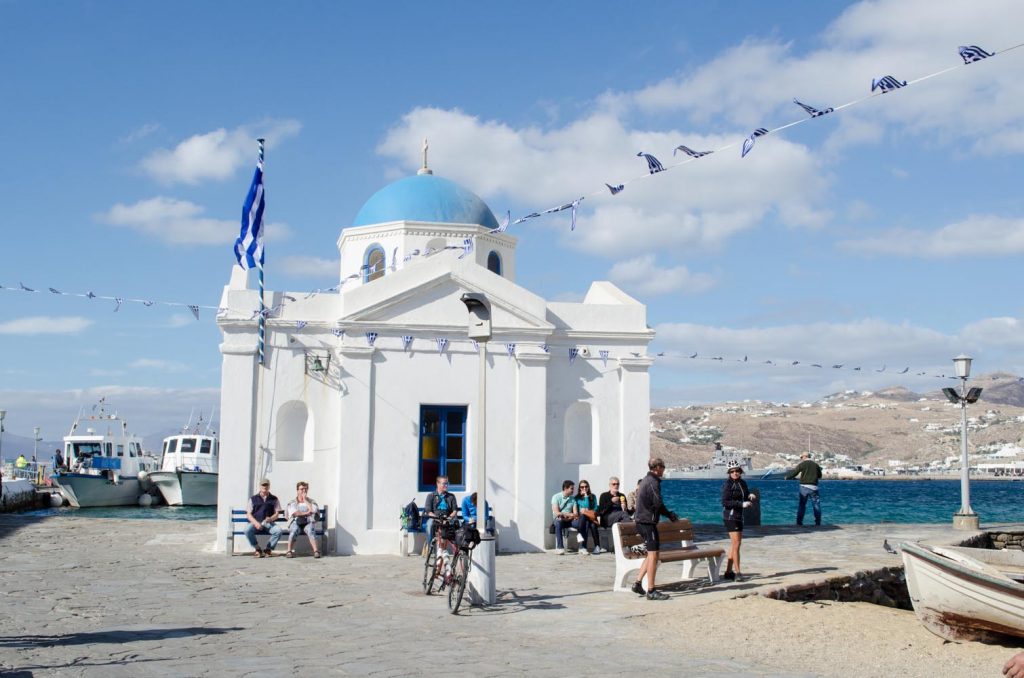 There is another story which connects St. Nicholas as being the patron of the sailors and voyagers. When he made a pilgrimage to the Holy Land he returned by sea. A mighty storm took place, to save himself and the rest of the sailors, Nicholas prayed and the winds calmed down. Most of the churches carrying the saint's name are located on the coastal areas around Greece. St. Nicholas on Mykonos is located in the harbor and features a blue dome. St. Nicholas is celebrated on the 6th of December.
St. Dionysius, Zakynthos 
St. Dionysius is known as the saint of forgiveness and love for his fellow men. The story has it that a man who was fleeing from accusations of murder came to Dionysius asking for shelter. Dionysius did not recognize the man who happened to be his own beloved brother Constantine. Dionysius forgave the man who later became a monk in the same monastery.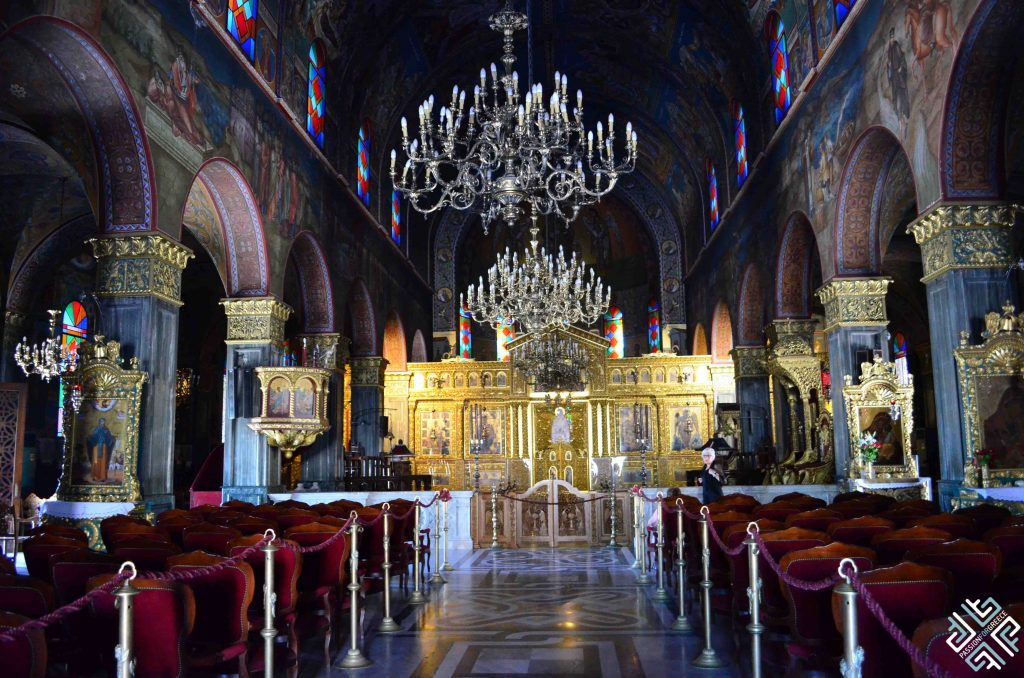 Dionysus rests in the church of St. Dionysius in Zakynthos and is believed to be a place that inspires miracles. The feast day is celebrated on the 17th of December. On the 24th of August, the church celebrates the transfer of St. Dionysius holy relics.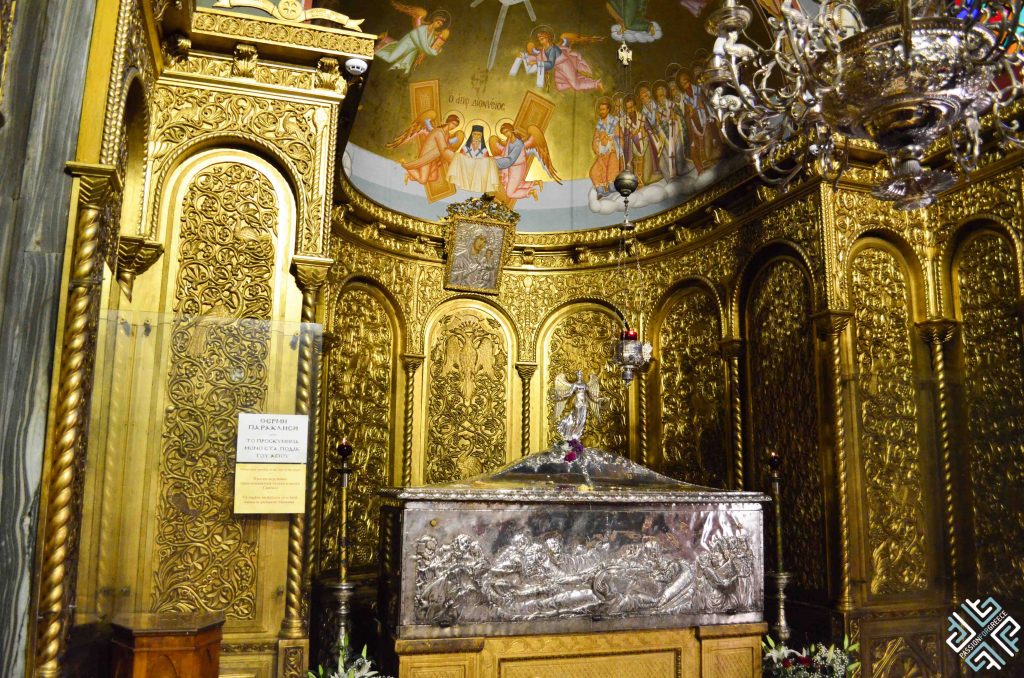 Ag. Marina (St. Marina), Andros 
St. Marina lost her mother at an early age and when she expressed her will to become a Christian and to live a life of virginity, her father disowned her as his daughter. Despite her difficult life, she continued her faith and is known for curing innumerable diseases including cancer. The miraculous monastery of Ag. Marina on Andros dates back to 1325 when she appeared to an elderly monk and indicated him to hide her icon in a rock. During the 16th century, the monastery was burned three times by pirates and repaired by a monk named Sofronios.
The monastery became widely known after a young boy from Cyprus was miraculously cured from leukemia by a mystery doctor who signed as Marina from Andros. The family has been making an annual trip from Lemessos to Andros every summer to thank Saint Marina for saving their child.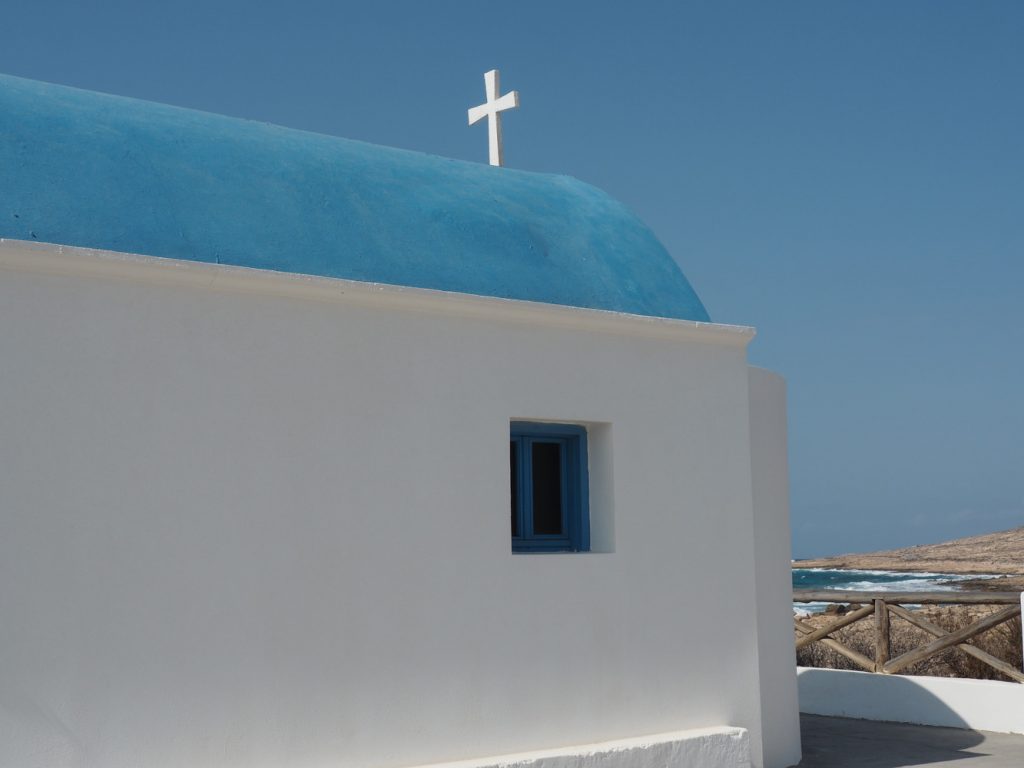 Have you visited any of the traditional Greek chapels? Perhaps you have an inspiring story to share. Let us know by commenting below.