Dimitris Dassios is one of the most prominent Greek fashion designers. His unique collections can be found in some of the most exclusive fashion boutiques around the world. Since 2005, Dassios has presented his dazzling collections twice a year at the prestigious fashion fairs WHITE and TRANOI, held in the fashion capitals of Milan, Paris and New York.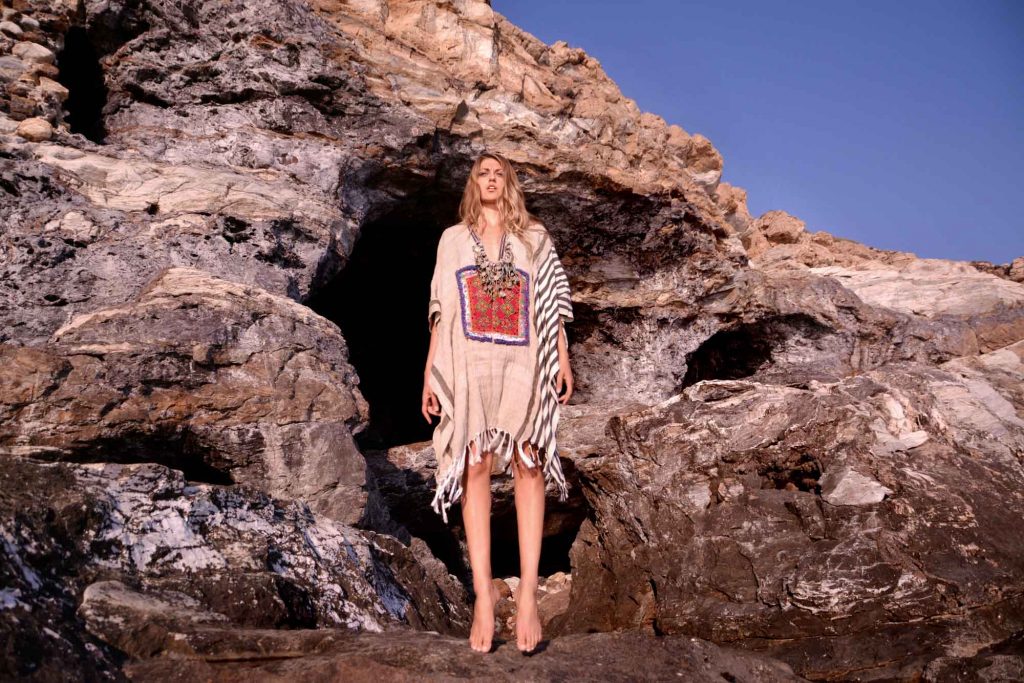 He recently sat down with Fly Me to the Moon for this Artistic Tales interview to tell us about how he started his career, how travel has influenced his designs and all about his favorite place in Greece.
You studied political science and then trained as an actor and classic singer which resulted in a successful career with the Greek National Opera House. What is it that sparked your interest in fashion? 
Along with my other activities, I have always had a great interest in art and fashion, and I was active as a jewelry designer. My first collections had been acquired directly by prominent international buyers. As a result, I moved away from jewelry design into fashion.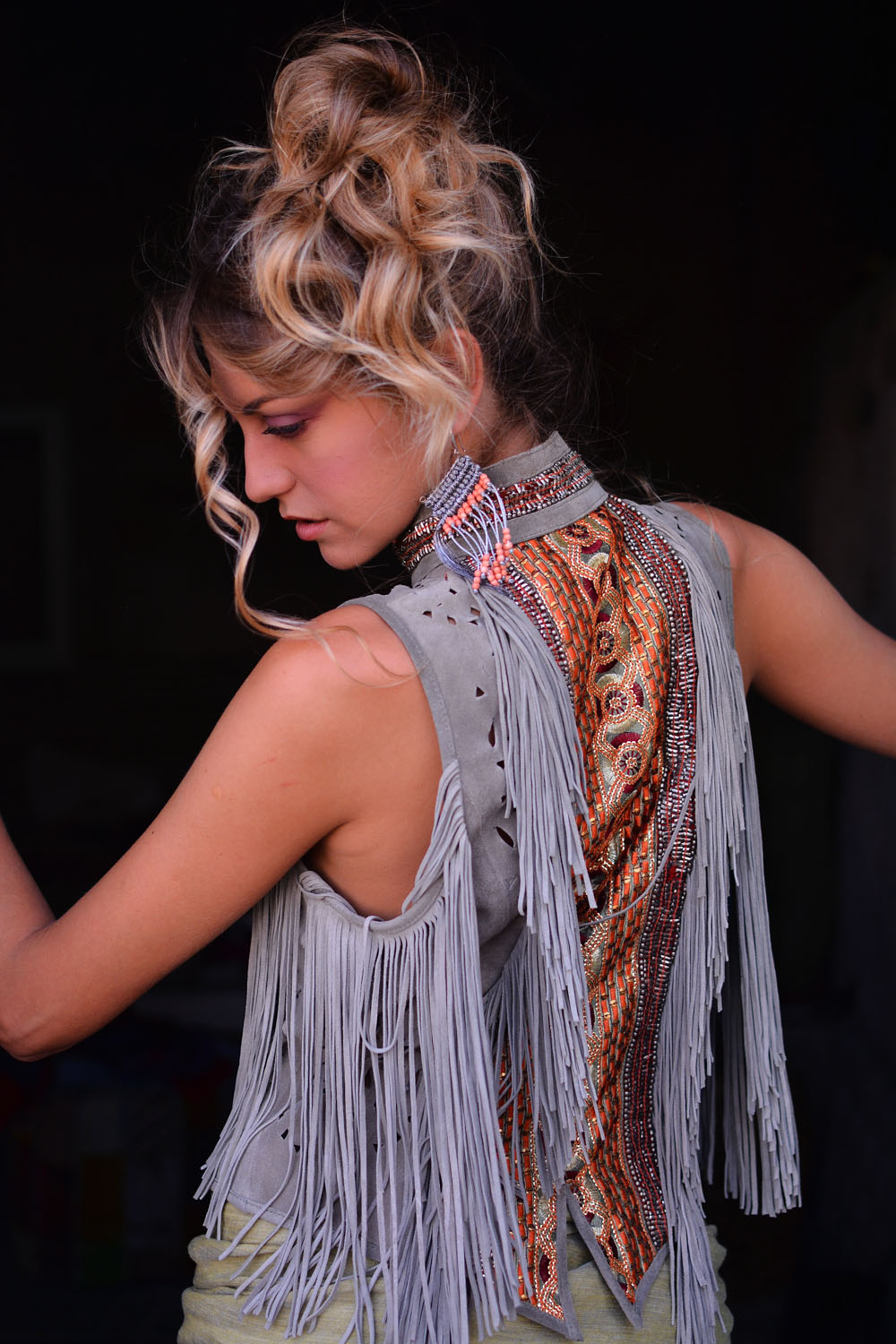 The Dassios brand is the outcome of travels, senses and emotions. Tell us what has been the most memorable trip that you have taken which completely touched your senses and emotions?
During my first trip to Istanbul, I first came into contact with the exquisite costumes of the East. Also, my first trip to Marrakech played a very important role for me.
How has your work evolved since you began your own label? Name one of the most memorable creations which you have worked on?
From the very first moment that I got into fashion, I launched my own brand and this has helped in the sense that when I create collections they get instant recognition around the world.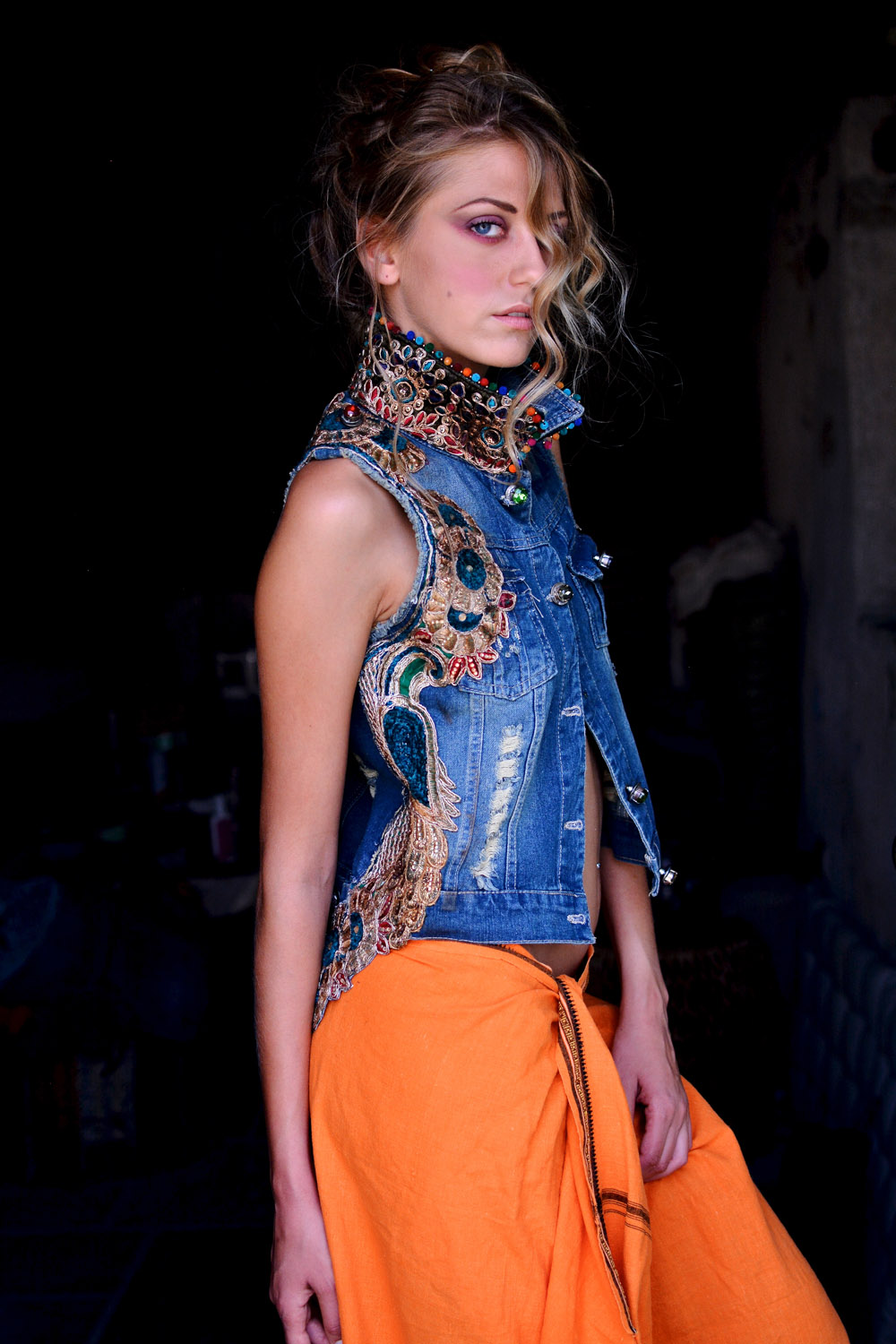 As for the creations, I could mention my first collection of denim jackets decorated with elements inspired by the East, which was my first major success abroad and a concept which continues and is recognizable until this day. Also, my last creation, a garment that is currently on exhibit at the Eleftherios Venizelos Athens International Airport arrivals hall and is part of the exhibition "Koilalous" organized by the Benaki Museum.
Where do you get your inspiration from?
From art, travel and from the unique materials which I discover all over the world. And, of course, from peoples cultures and traditions.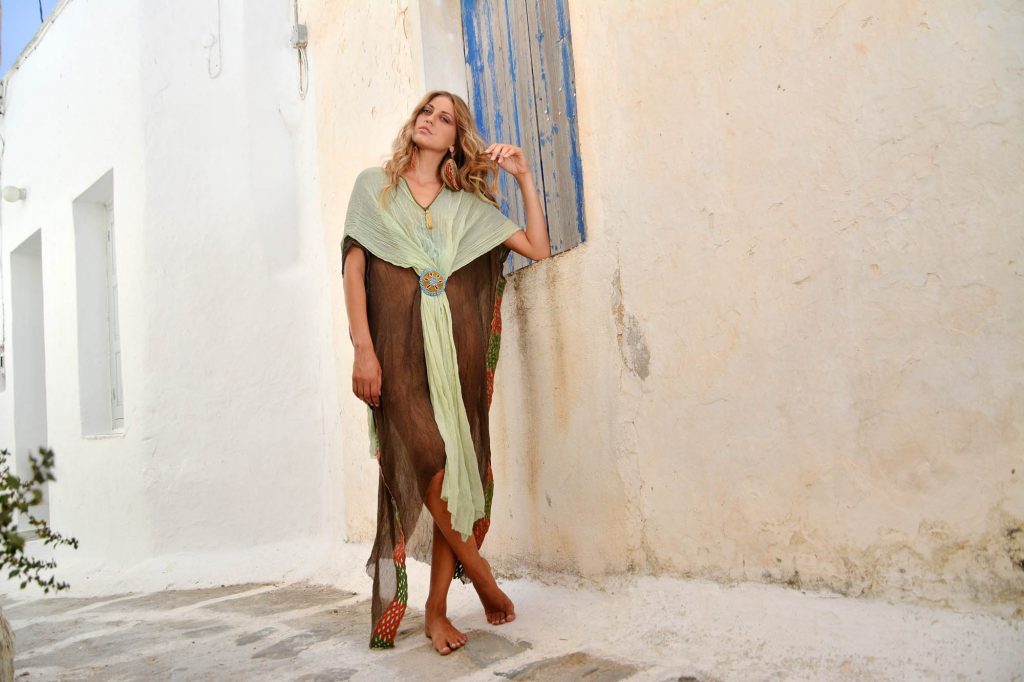 How do influences from outside of Greece find their way into your work?
As I mentioned earlier, I am interested in the role that tradition has played in all the cultures and I try to reveal it by tracing and coming in contact with the elements that define these traditions.
All your designs are pieces of art. What would you say is the future of folk art clothes and how can they survive in the modern culture?
Without the past, there can be no future. Art and fashion is a chain whose rings are tightly bound. A designer will always draw inspiration from the tradition and every time will translate its details in a different way. So, we will always have a progression to what we call our roots.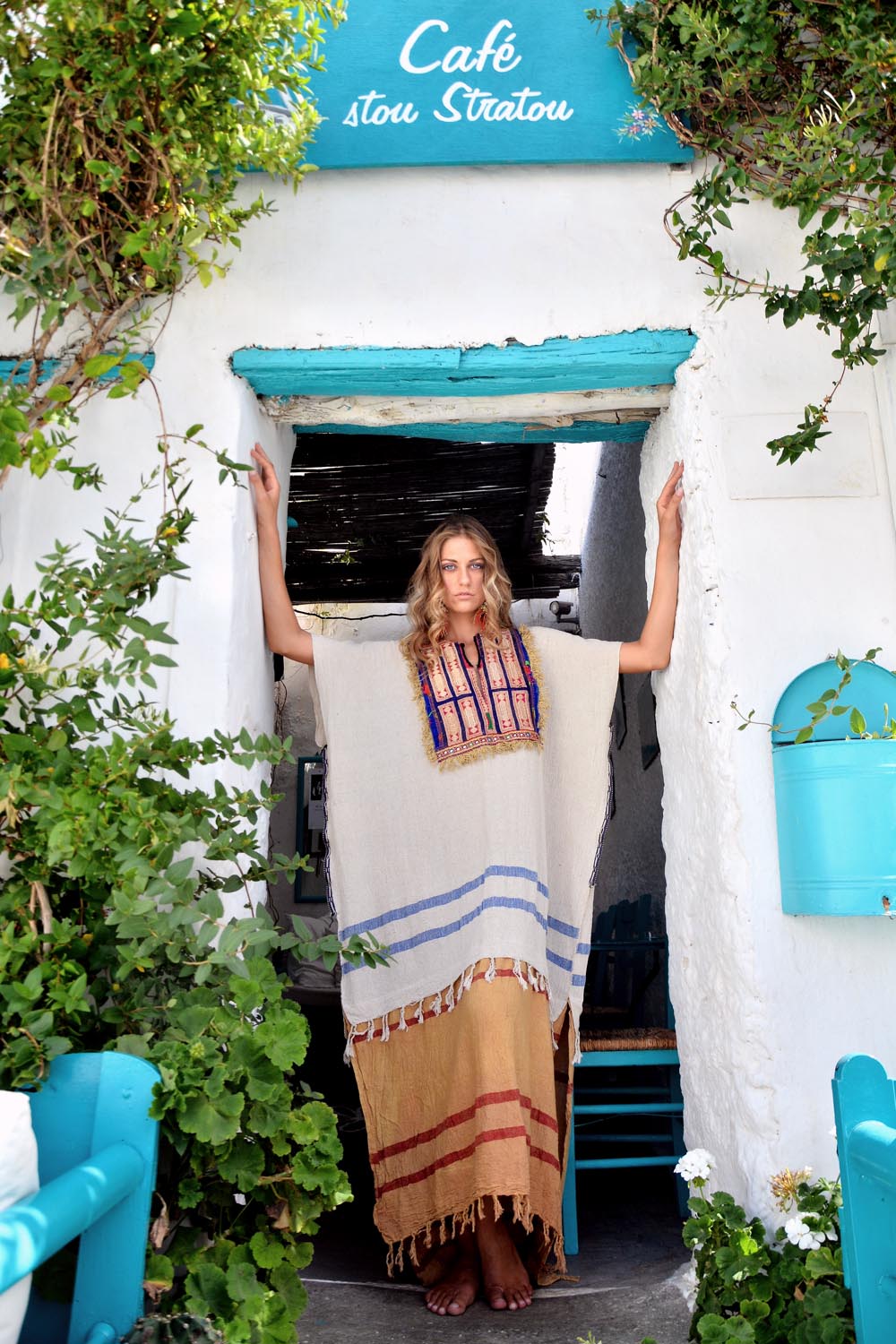 This year Chanel brought ancient Greece to Paris for its Resort 2018 collection. Karl Lagerfeld drew inspiration from the ancient Greek culture and lifestyle. As a Greek designer, your goal has been to promote the authenticity, original craftsmanship and ancient techniques which are evident in your collections. What do you think of the Collection? Did Lagerfeld manage to reveal the cultural authenticity and the history of ancient Greece in his designs? 
No, I do not believe so. He used some elements to give a note but certainly he did not go deep into the concept of folds and generally speaking the style we call archaic in this collection. I think Lagerfeld's eye was a bit touristic in terms of Greek style, as opposed to designers of the past who have been particularly involved in this such as Madelaine Vione.
We read that Charlotte Rampling has and will always be your muse. Tell us a little bit about this relationship and how has she inspired your creations? 
My first contact with the actress was as a viewer when I was 12 years old. I was fascinated by her personality and style, something I never overcame. She has a special charm, a hidden sexuality, and carries timeless sophistication. I do not know how much she has affected me in my creations. Without doubt, for me she is a role model where beauty is concerned and I was delighted when I met her and offered her one of my jewelry creations.
Name your favorite place in Greece and what is there to see/do? 
The island of Serifos. There, the most wonderful view opens up from my house and it is the place where I spend my holidays.
As you can see, Dimitris Dassios has a great passion for cultures and traditions. He believes in the importance of preserving his roots and sharing heritage through his creations. You can check his website at www.dassios.com