In spring and early summer, Greece's meadows are ablaze with color, and on the mountain slopes for even longer. And early autumn has its own famously fragrant bloom. Greece is a paradise of rare flora; some special species of plant are even endemic to a specific small area, unique and a pleasure to behold.
Paeonia parnassica
The Wild Peony of Greece is distinctive. Unlike the large white or blush pink spheres of petals of the cultivated peonies we admire, the Paeonia parnassica stands out. If you want to see this rare beauty with its vivid deep purple hue, you'll need to go, not surprisingly, to Mt. Parnassus and neighboring Mt. Elikonas.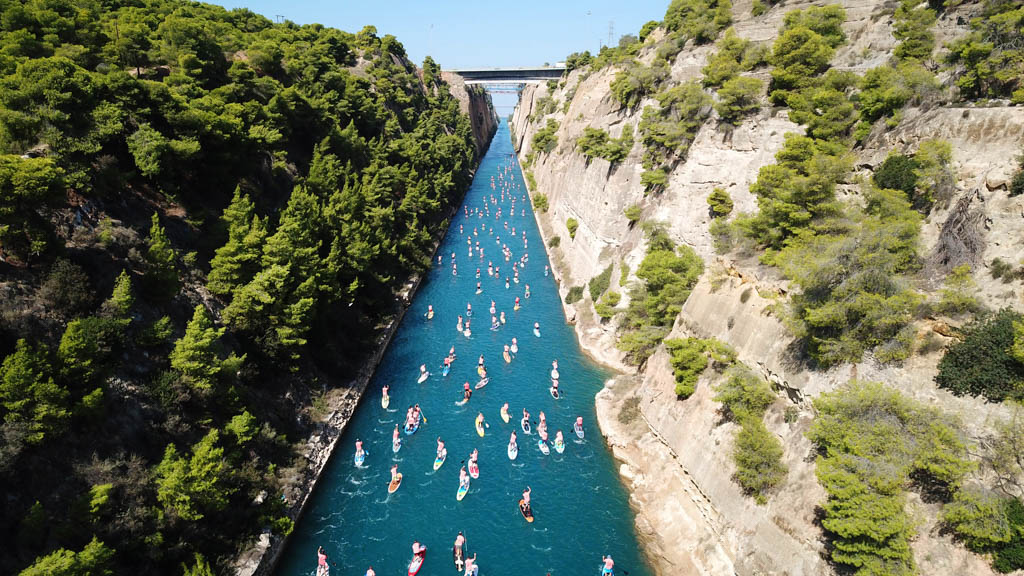 Rising above the Corinth canal in Central Greece, Mt. Parnassus is a beautiful and somewhat unexpected destination. Serene (and a hiker's dream) it is also in easy reach of the archaeological site of Delphi, and charming towns that are favorites of vacationing Greeks, such as seaside Galaxidi and Nafpaktos, and the mountain town of Arachova.
Tulipa Goulimyi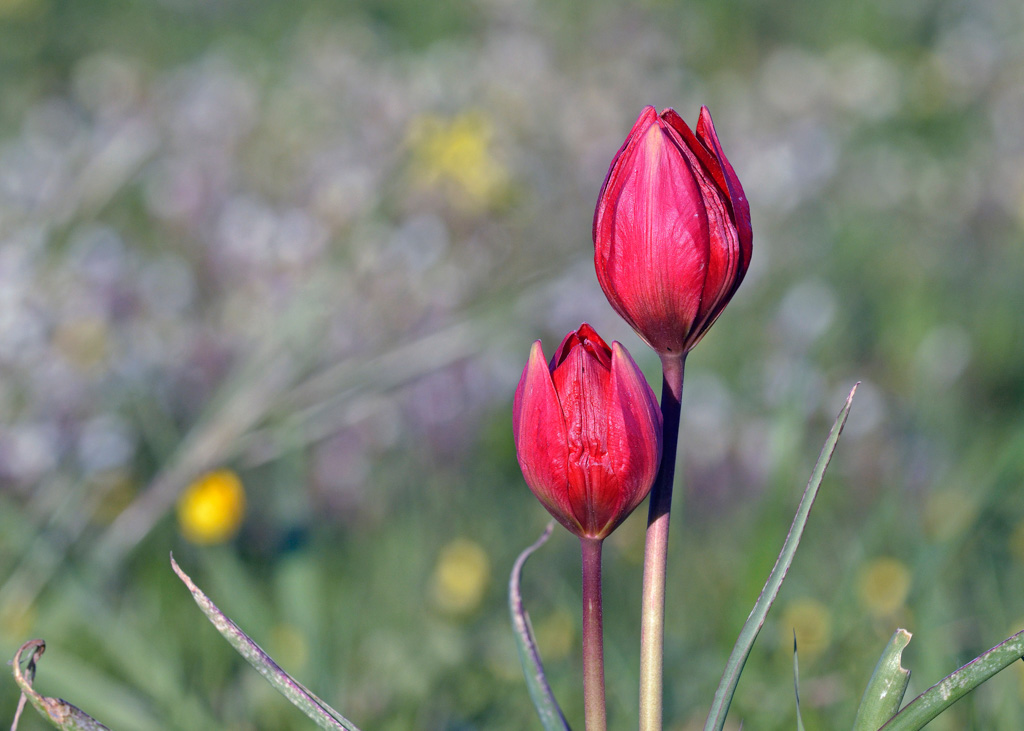 When we think of the south of the Peloponnese or Crete, we rarely think of tulips (so many of us associate them with the Netherlands). But in fact, the cultivated tulip is a descendant of wild tulips originating from Asia Minor. So it makes more sense to see this rare beauty – the Tulipa Goulimyi – flourishing in very select regions of Greece – Cape Maleas on the southern tip of the Peloponnese, the island of Kythera just south of it, Antikythera (between Kythera and Crete), and part of Crete. You'll recognize them by their bright cheerful red and their distinctive petals, more silky and open than those of most conventional Tulips.
Given the geographical connection among the regions where the Tulipa Goulimyi grows, they present a lovely excuse to visit some of Greece's most ruggedly beautiful and unspoiled destinations, perhaps on an excursion by boat.
Wild Orchids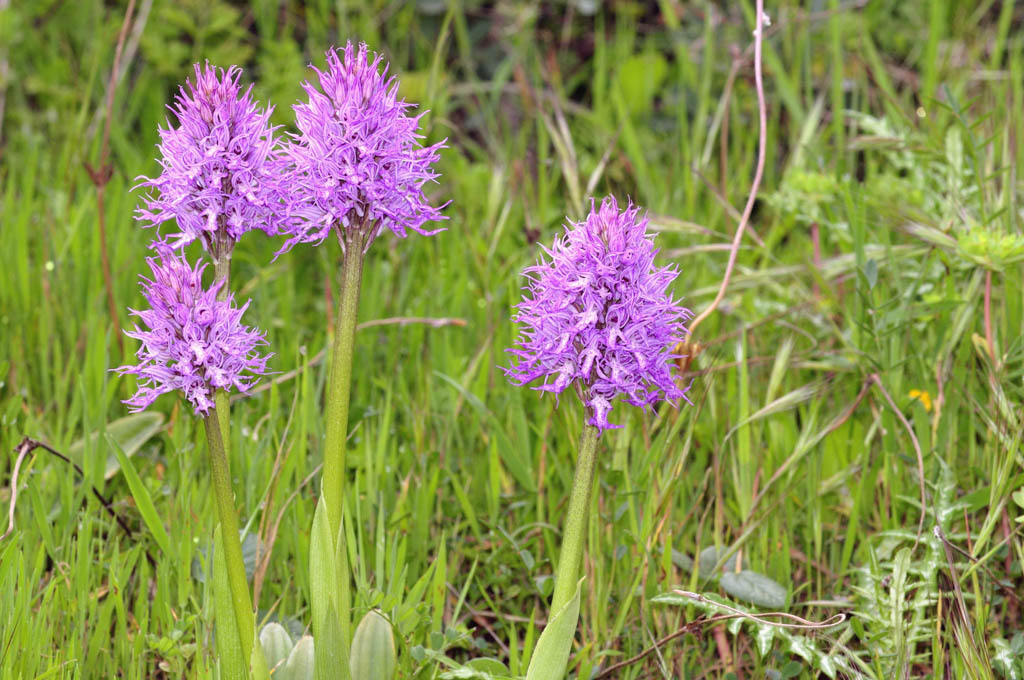 As we travel north, the wild orchid comes into view. Wild orchids flourish especially in the Pelion region, around Mt. Olympus, and around Zagori in Epirus. There are several varieties of orchid growing wild in these regions – in Pelion alone, some 52 varieties! (there's even a Centre for Research and Protection of Wild Orchids in Kerasia). Pelion is a magnificent destination, combining rustic authentic mountain villages shaded by plane trees, overlooking some of Greece's most beautiful (but not the most crowded!) beaches. It's also within easy reach of famous Mt. Olympus, which has many trails, some quite short and less strenuous. Epirus' charms are many- the mountainous scenery, the famous monasteries, crystal clear rivers, and the protected villages of slate-roofed homes. 
Crocus cartwrightianus
While we are up here in the north, we shouldn't forget one of the world's most famous – and most expensive – flowers. The Crocus cartwrightianus that fills the rolling hills and meadows around the town of Kozani are the autumn-blooming saffron crocus. With a kilo of saffron needing the stamens of perhaps over 150,000 crocuses, it is labor intensive work. But the incomparable aroma justifies its price. The vast fields of purple crocuses ready for the harvest is indeed a site.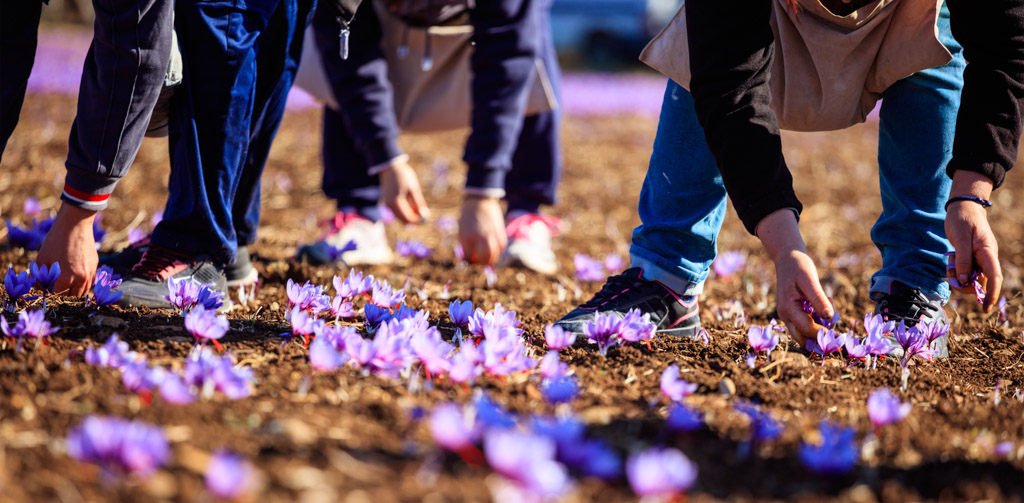 Kozani is in the heart of a favorite region of Greeks. A short distance away you'll find Kastoria, a charming historic town built at the edge of a glistening lake, to the north, you'll find aristocratic Amyntaio, a quality destination for nature excursions and a cultivated, authentic setting for good wines and fine local cuisine.
Micromeria acropolitana
The most delightful place to find a rare species of flora, a hyper local species thriving in one very, very specific area, is the Acropolis of Athens. The Micromeria acropolitana is a demure and lovely pink blossom that grows only on the slopes of the Acropolis. The best time to see them is May. 
French botanists discovered the rare flower in 1906. Then, alarmingly, shortly thereafter it seemed to disappear, and was thought extinct for years. Miraculously, it was re-discovered decades later, identified in 2006 by Greek biologist George Tsounis and his son Lambros, who discovered a secluded area filled with the elusive blossom. They tended them carefully and helped them to flourish again. The Micromeria acropolitana is now all over the storied slopes.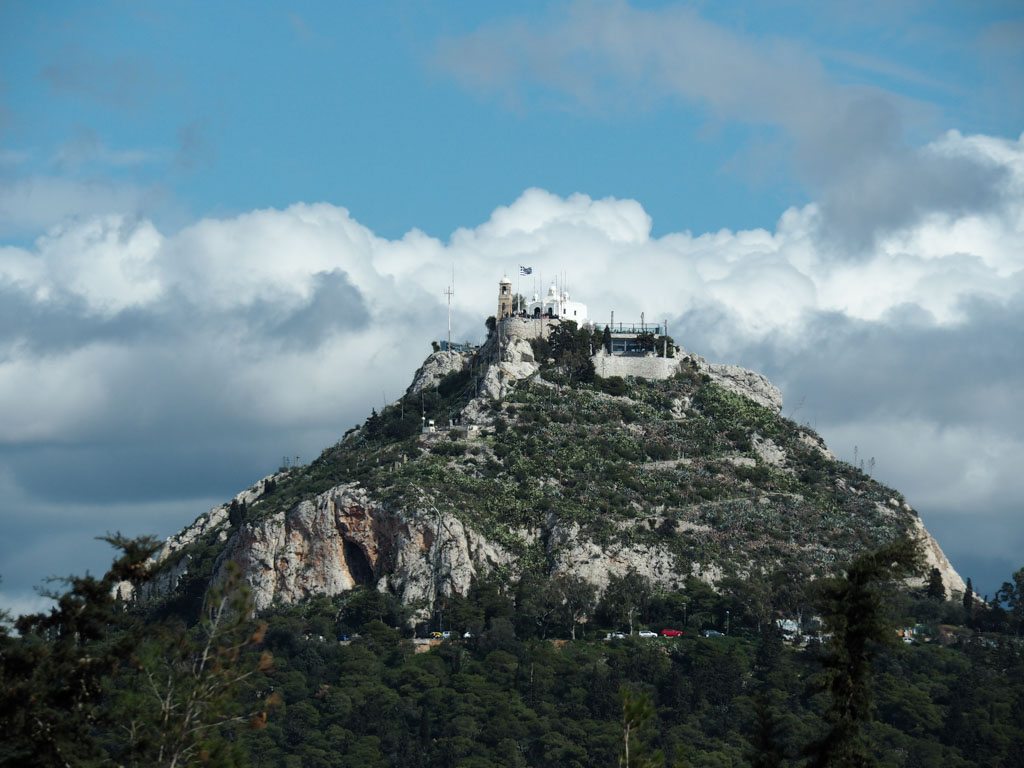 When we think of Athens, we think first of culture, ancient archaeological treasures, modern museums and galleries. In fact, Athens is also a fantastic destination for nature. Between the slopes of Mt. Lycabettus, and the famous Acropolis, the center of Athens is full of wild flora. 
The Rare Flora of Greece
Greece is teeming with rare and beautiful species of flowers. Some travel for birds, some for cuisine, and many more still for beaches. But Greece is full of beautiful surprises – amateur botanists will adore Greece, especially in spring.
Have you seen any of Greece's rare and lovely flora?