Greece is a haven for rare fauna, protected by public and private organizations. Here are some of the magical species that make up Greece's unusually rich biodiversity.
The Caretta Caretta of Zakynthos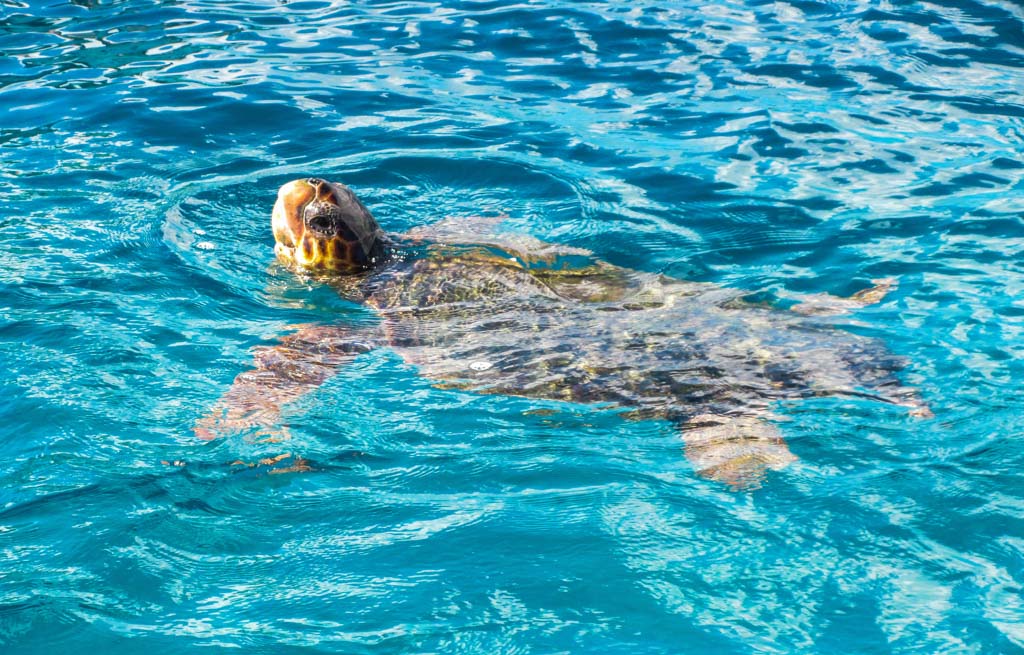 Also known as the loggerhead sea turtle, this magnificent animal is among the most legendary. With average sized caretta caretta reaching nearly a meter in length and almost 150 kilos, they are an awesome sight, graceful kings of the sea. While they can be found in many places in Greece, Zakynthos is famous for them. Loggerhead sea turtles lay their eggs on beaches, and the hatchlings face all manner of perils when they make their way to the sea. The lights of seaside bars for example confuse them, as they outshine the stars they seek to guide their path. The National Marine Park of Zakynthos protects these marvelous creatures with scientific monitoring, environmental education, and public outreach to inform visitors' sensitivity to them and ensure sustainable, non-invasive activities.
The beaches of Lagana Bay on the southeast of Zakynthos with their abundant native flora provide ideal conditions and are one of their favored nesting grounds. Signs inform visitors about how to help protect the hatchlings.
The Monachus Monachus of Alonissos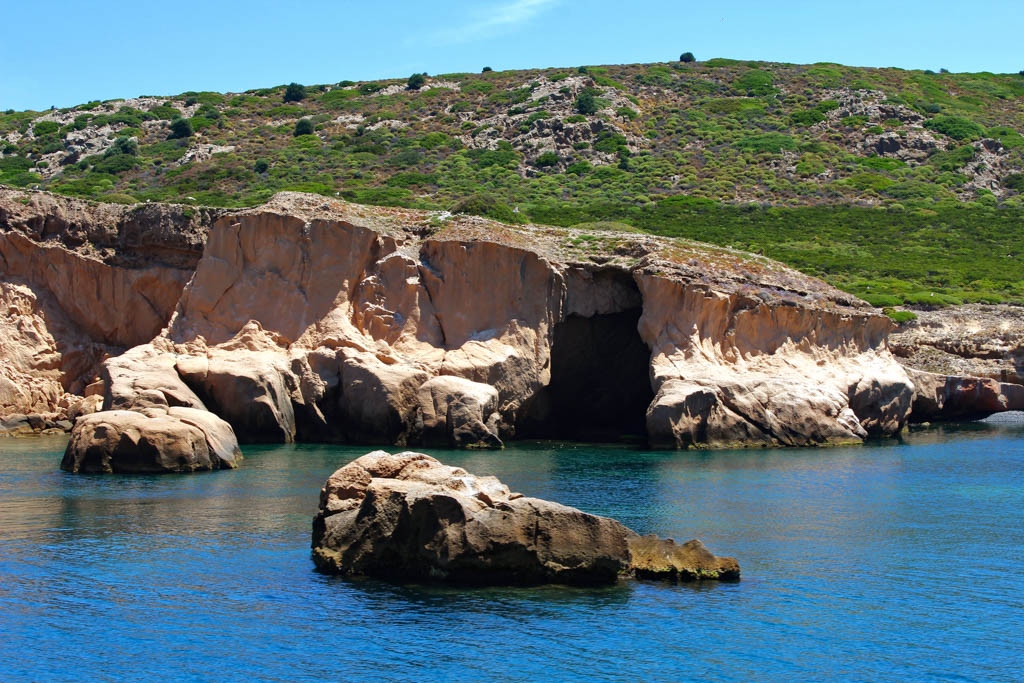 The Mediterranean Monk Seal – Monachus Monachus, once thrived in the Mediterranean. They are depicted on ancient coins, and appear in the works of Homer. But as their natural habitats have dwindled, so have their numbers- dangerously so. It is estimated that there are fewer than 600. The Alonissos Marine Park is dedicated to providing them safe havens and hopefully increasing their numbers.
A Mediterranean Monk Seal is something to contemplate. These majestic giants of the sea can reach lengths 3 meters and can weigh a quarter of a ton. Even the pups are a meter in length. Their long gestation period (10-11 months) and the fact that they give birth to a single pup make getting their numbers up a challenge, but with diligent measures there is good hope.
Alonissos, in the Sporades, is a famously lush island, a low key, quiet destination with splendid beaches and excellent fresh fish – a delightful destination. 
The Monachus Monachus can be found in smaller numbers in Crete by Gialos on the island's southwest edge, and around the easternmost island of Kastellorizo.
The Greek Brown Bear (Ursus Arctos)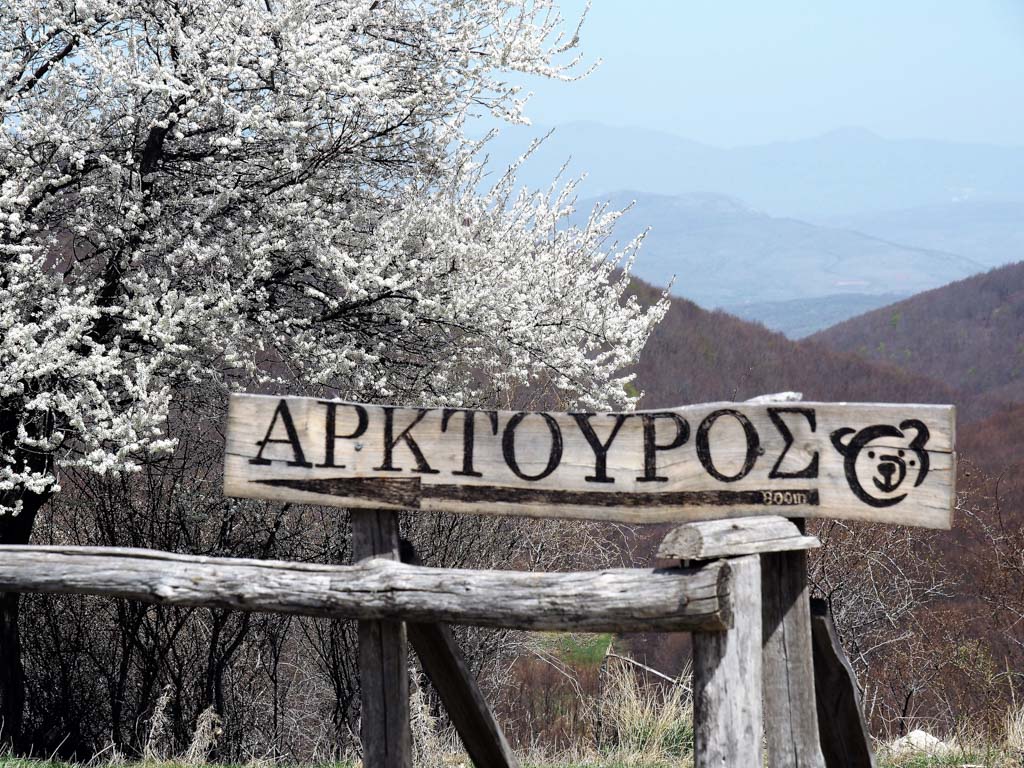 Greece's lovely woods are once again a haven for the indigenous brown bear of Greece. As the bears' natural habitats have been encroached on by development, the noble organization Arcturos, located in lovely Nymphaio, has stepped in. And it is not only development that threatens the bears, but sadly also human intervention. Mistreated bears, trained for entertainment or kept in zoos in conditions far from ideal, have been rescued, cared for, and released back into the glorious wilds.
It is not only near Nymphaio that bears thrive, but also in Pindos. Forests of oak, pine, beech and fir and abundant plants and insects provide a lovely and nourishing habitat for them. It's thought that the bears thriving here number over 800.
Rare and Lovely Birds
Wetlands in rich abundance and a location directly in the path of birds coming and going from Asia, Africa, and Europe make Greece a dreamy bird watching destination. Native species are equally dazzling. 
Lake Kerkini is among the most famous destinations. Flamingos and other graceful and exotic water birds love these serene marshes. Pelicans too adore it, along with cormorants. But these are just three of the nearly 300 species that appear at lake Kerkini throughout the year.
Also in northern Greece, the Nestos river delta is another prime spot for waterbirds, teeming with long-legged heron, ibises, storks, and flamingoes, and fine swimmers like swans, grebes and cormorants- those fabulous divers.
The Schinias National Park, just west of Athens near Marathon on the Petalioi Gulf, is another prime bird habitat. The standout species here are the short-toed snake eagle, the ferruginous duck, and the black-winged stilt- its black and white body atop long graceful red legs. Kingfishers, Orioles, Warblers and Nightingales join them, along with dozens of other species.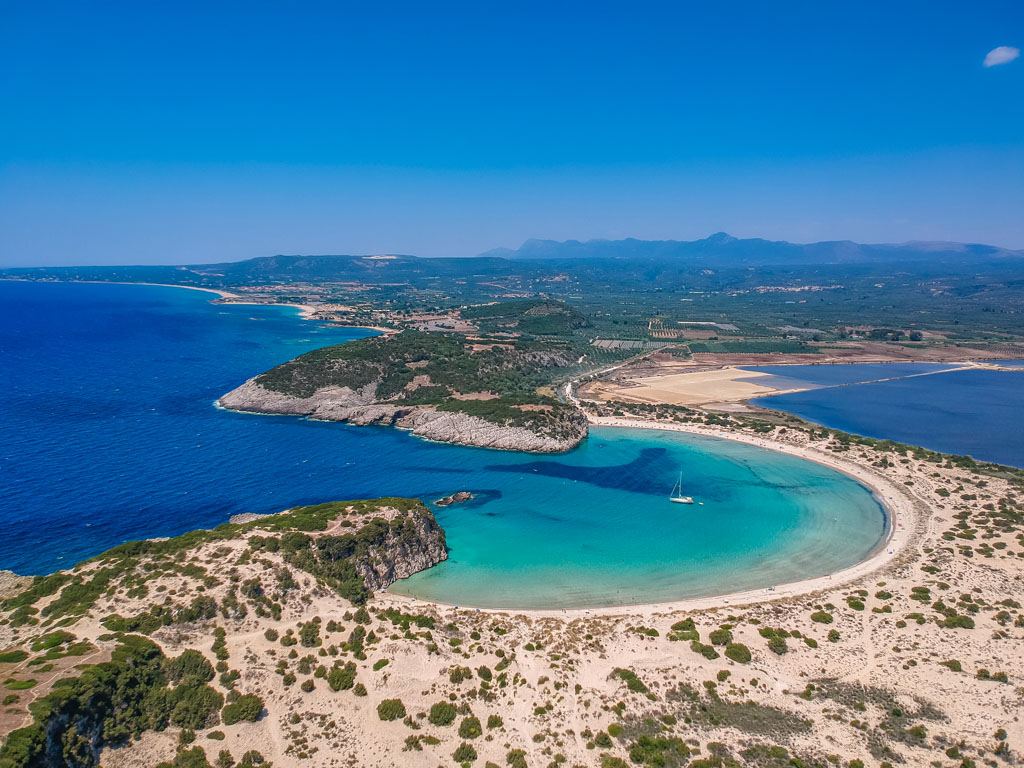 In the south of the Peloponnese, beside the famous Voidokilia beach and near the Bay of Navarino, is the glassy Gialova Lagoon. This unique ecosystem is part of the Natura 2000 network.The Greater Flamingo, gorgeously pink and with deep pink legs, is a dramatic sight. The Kentish plover, White-winged tern, and collared flycatcher join the flamingos, among many beauties.
Eagles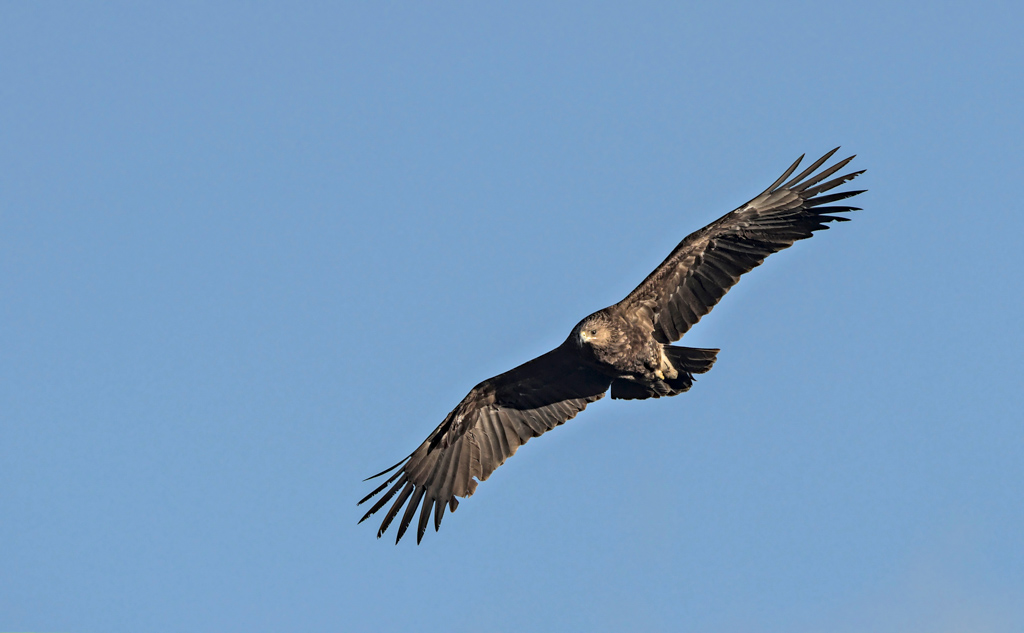 It's not just the splendid wetlands, but also the forests that one finds extraordinary avifauna in Greece. Soaring in the skies above the Dadia forest at the edge of northeastern Greece's Rhodope mountains are all manner of birds of prey. Eagles abound; several pairs of Golden Eagle are joined by other raptors, such as the Levant Sparrowhawk and Lanner Falcon.
The Rare Fauna of Greece
Greece has taken great steps in providing safe habitats and protected areas for its rare and sometimes endangered fauna. Have you seen any of these marvelous creatures in your travels in Greece?