With over 200 inhabited Greek Islands to choose from, each glorious in its own special way, choosing the perfect one can actually be a (delightful) challenge.  
But many visitors to Greece – particularly those who are coming for a second or third time and have seen the most famous highlights, and visited the more high-profile islands – are seeking something more exclusive. Many visitors who love the country want to deepen their relationship with Greece, by enjoying a more personal and unique experience. They want an island that is rich in natural splendor and in traditional culture. They want picturesque villages and secret beaches. They want sweetwater springs fed with waterfalls in lush green forests. They want a rich architectural heritage. And they want local cuisine from the finest ingredients. That magical island may very well be Kythera.
Kythira Island – Under the Radar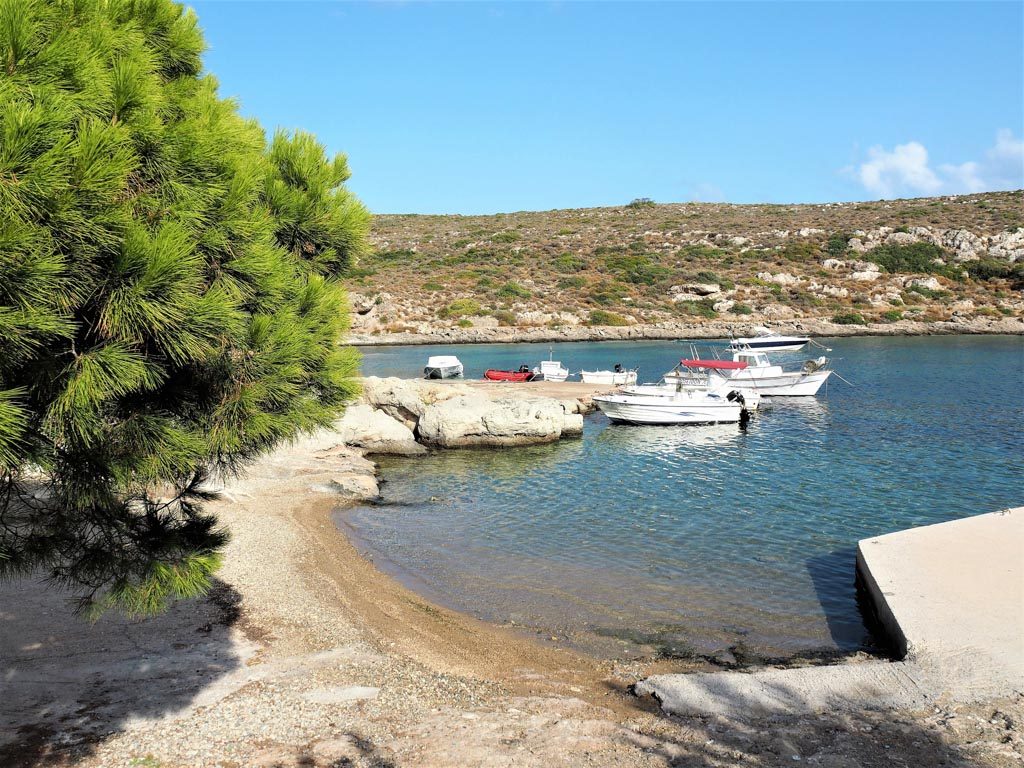 Getting to Kythira is Half the Fun 
Kythira is easily reached by ferry from Piraeus or by plane. Kythera is off of the southern tips of the Peloponnese, between cape Malea and the Mani Peninsula. The Peloponnese is full of glories to choose from on your ride down through some of Greece's most storied land.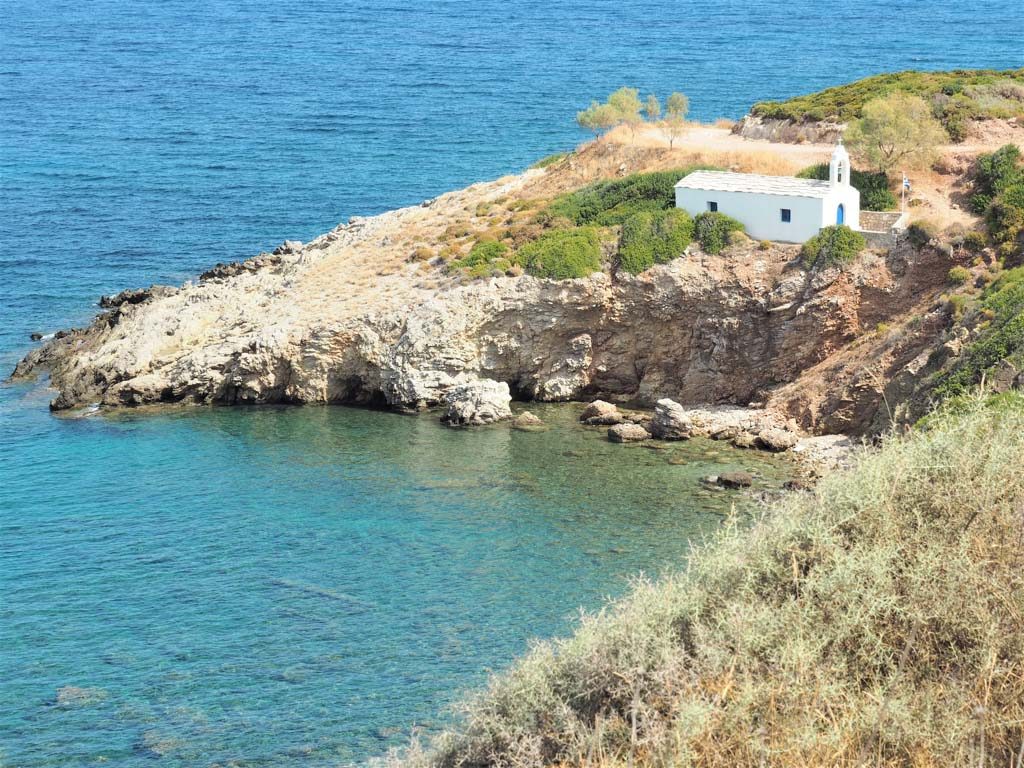 Boats to Kythira leave often from Gythio, on the Mani Peninsula. Mani is famous for its rugged landscape and fascinating fortress-like homes. The people of Mani are also legendary, for their uncompromising character – this is where the revolution for freedom from the Ottomans began.
A Noble History, Complete with some Castle Hopping
This quiet island lies in a strategic spot, overlooking the Aegean, Cretan, and Ionian seas. This gave Kythera the name "The Eye of Crete" – and it drew the eye of the Venetians. This island – about 30 km long and 17 km wide, was heavily defended, and the well-preserved ruins of four excellent castles remain.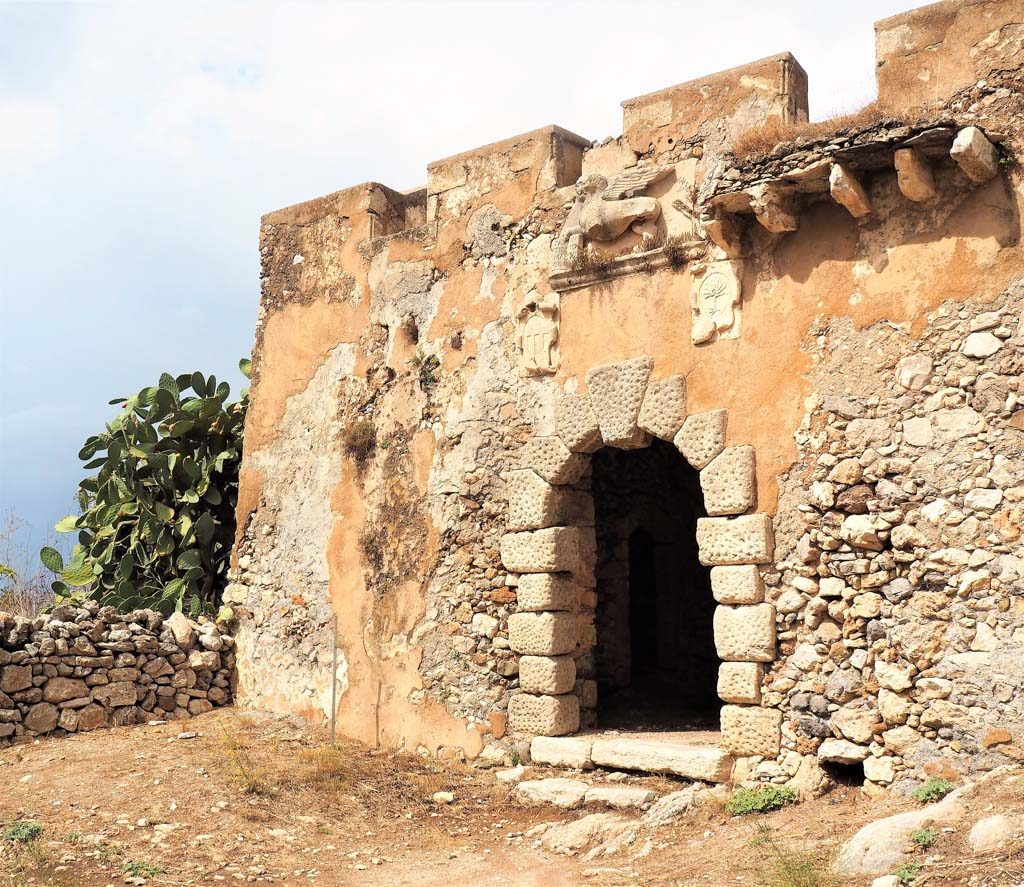 First, there is the grand Fortezza of the Chora (the main town on a Greek Island is often called "Chora"), from the 13th century but much of the most impressive part was built in the beginning of the 16th century. There is also the Castle of Paleochora – which was the capital during the Byzantine era, the Castle of Avlemonas – by the picturesque fishing village which was one of the main ports, and the Castle of Mylopotamos in the Kato Chora.
Pristine Beaches
There is a wonderful choice of beaches on Kythera. The wild beach of Kaladi requires a small descent of 120 steps to reach. You'll be rewarded with crystal waters and a white pebble beach that has three parts – one with a cave.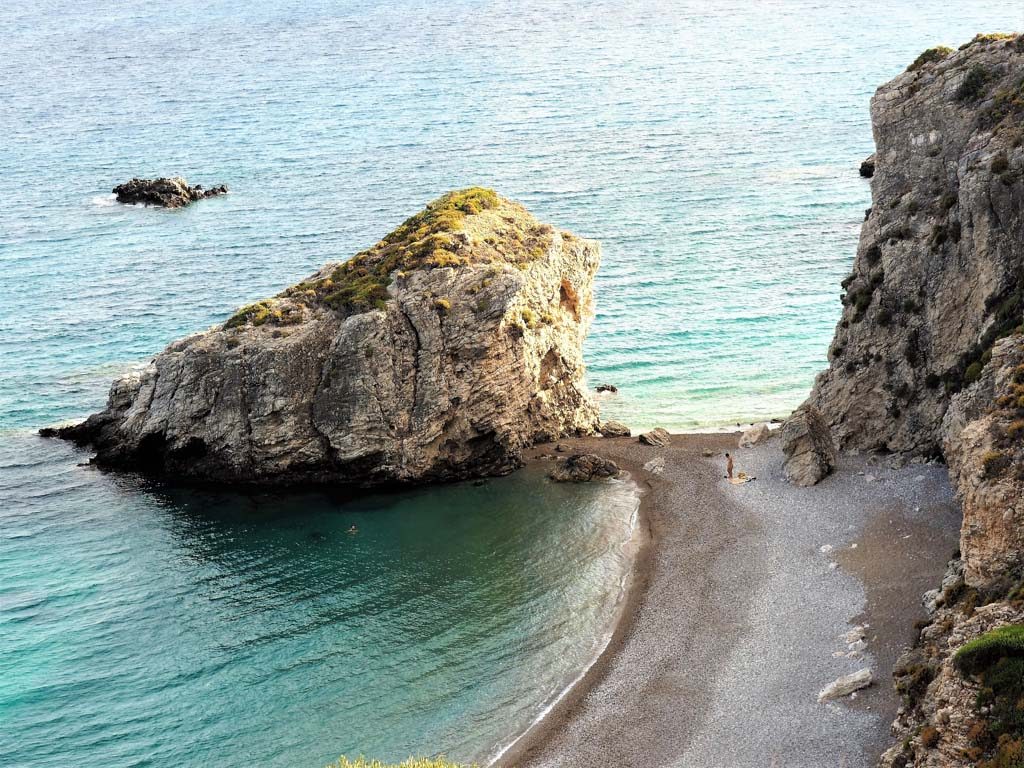 Chalkos has similarly pure waters and clean small pebbles, and is in an enclosed bay. But here, you'll find umbrellas, sun loungers, and a cantina. Near the larger beach of Kapsali is the secluded, secret beach of Sparagario, by a stream in a canyon. You can reach it on foot or by pedalo. These are just a few of the 30 beaches on the island. There is something for everyone- from fully serviced to remote and wild.
Special Excursions on Kythira
The skerry (a small rocky island) of Chytra – otherwise called the  "Avgo" ("egg") – has a magnificent cave in the sea, a habitat for seals, and also a nesting place for falcons. A boat can take you there. 
On a magnificent hike through the shady dell of Mylopotamos are 22 watermills where the island's grain was once milled. Just past them you'll find waterfalls and pools for a refreshing secluded swim. 
All true friends of Greece and anyone who has visited the stellar Acropolis Museum know the story of the Parthenon Marbles taken by Lord Elgin. But did you know that his ship sank? It did – just outside the harbor of Avlemonas. Divers rescued the precious cargo. The shipwreck of the "Mentor" was discovered by the Marine Institute of Archaeology in 1980.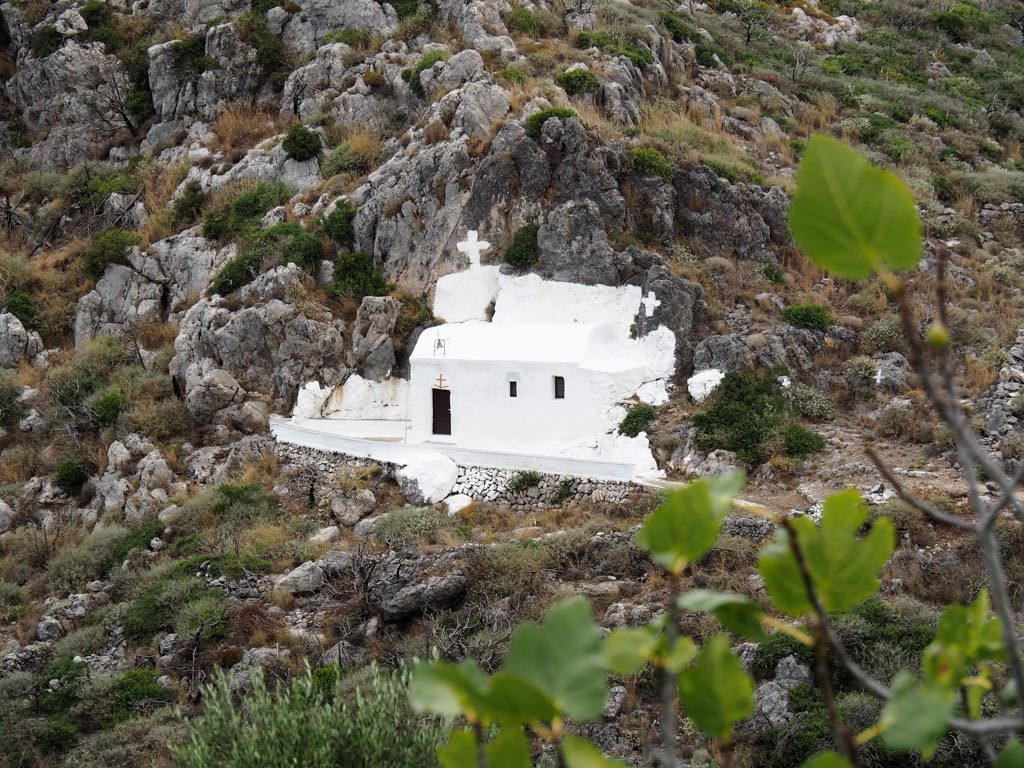 Agios Ioannis (Saint John) of the Rock is a 500 year old church and monastery built dramatically into the side of a rocky cliff. It is said that Saint John began writing the Apocalypse here, before going to Patmos. This is just one of ten beautiful and historic churches on the island.
A Taste of Village Life
The small village of Karavas is thought to be one of the Island's loveliest – lush and green with water flowing everywhere in abundance, and charming traditional architecture. Near the gorge of Tsakonas is the village of Mitata, with an impressive natural setting and a post-Byzantine church and "secret school".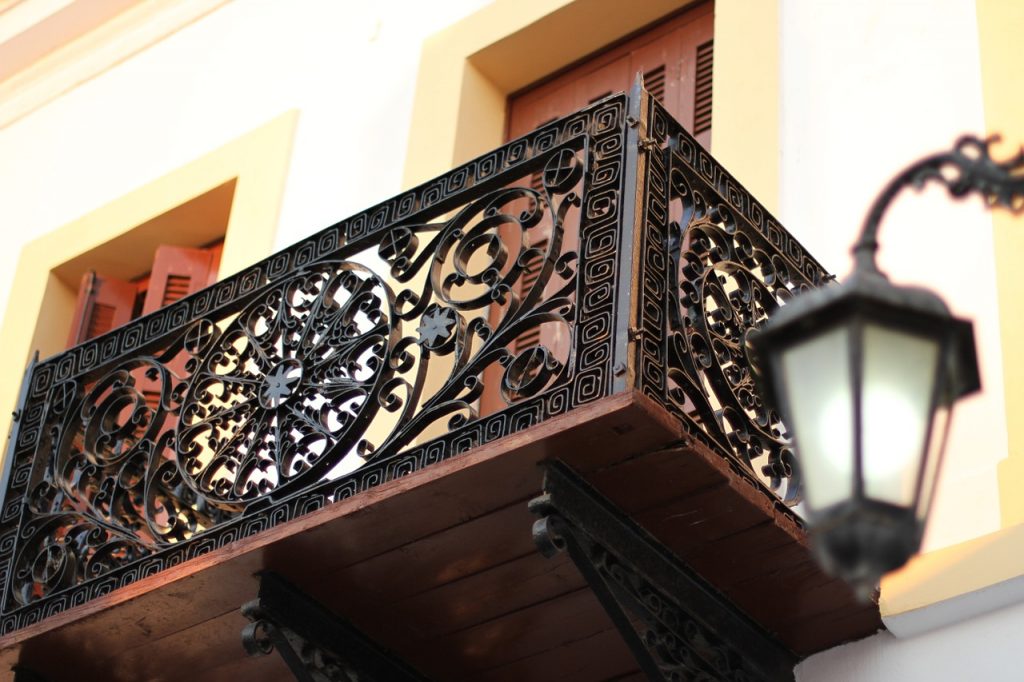 This is an agricultural area- try their special nectarine (breasts of Aphrodite- said to have be born on Kythira), and, if you are here in August, join them for a wine festival. The island's capital – Chora – is a larger town but no less picturesque. Winding alleys are lined with whitewashed houses, mansions, and Venetian buildings. Here you'll also find the Fortezza, and the Archaeological Museum.
Authentic Delights
On a small island like this, they are cooking for locals, not tourists. And locals expect the best. You will find honest cuisine from local produce, fresh-caught fish, local extra virgin olive oil, and rusks and wholesome breads from small family bakeries.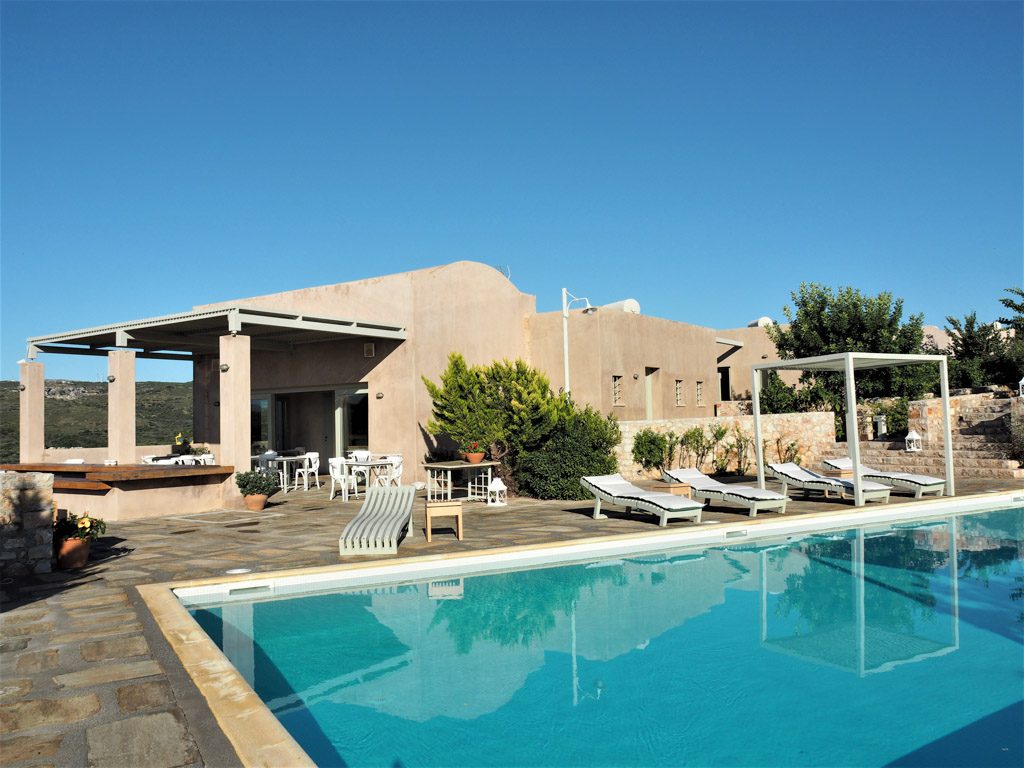 Would you like to visit a Greek Island where you can have a truly unique experience, an island that you can make your own? Kythira is a wonderful discovery.