Solo travel is wonderful and deeply rewarding- well worth experiencing. It provides a unique opportunity to reconnect with oneself, away from the obligations and associations of daily life. It can be an almost meditative experience.
But it need not be a lonely experience- if you are feeling sociable, solo travel is an excellent way to meet new people. It's also a great way to connect to the local culture and people. 
Since you have only your own wishes to consult, solo travel can be enormously liberating. You'll enjoy a sense of freedom and spontaneity, which makes for both exciting exploring and true relaxation.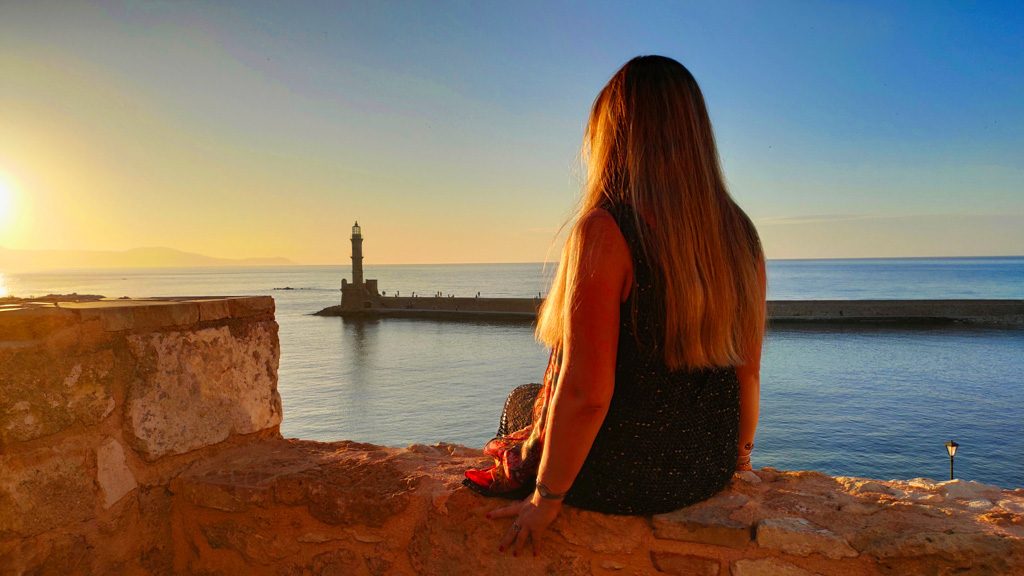 Greece is a premier destination for Solo Travel. It's a safe country, particularly a consideration for women traveling alone. The people of Greece are not only friendly, but truly hospitable. Greek hospitality comes from someplace real – stemming from the ancient tradition of Philoxenia (which translates to "friendliness towards strangers.") You'll also find that most Greeks speak surprisingly good English, especially younger people, and that it is easy to communicate wherever you go.
Another thing that makes Greece an ideal destination for solo travel is the stunning variety of options: whatever kind of destination you are looking for, Greece will have it. The country's urban destinations like Athens and Thessaloniki are famous for culture, exquisite dining, shopping, and nightlife. The world class beaches and some island-hopping are of course another attractive option. To really get away from it all, you may wish to explore some of Greece's dramatic scenic spots for hiking and other outdoor pleasures. Many destinations combine natural beauty with cosmopolitan charms.
Solo Travel in Greece in September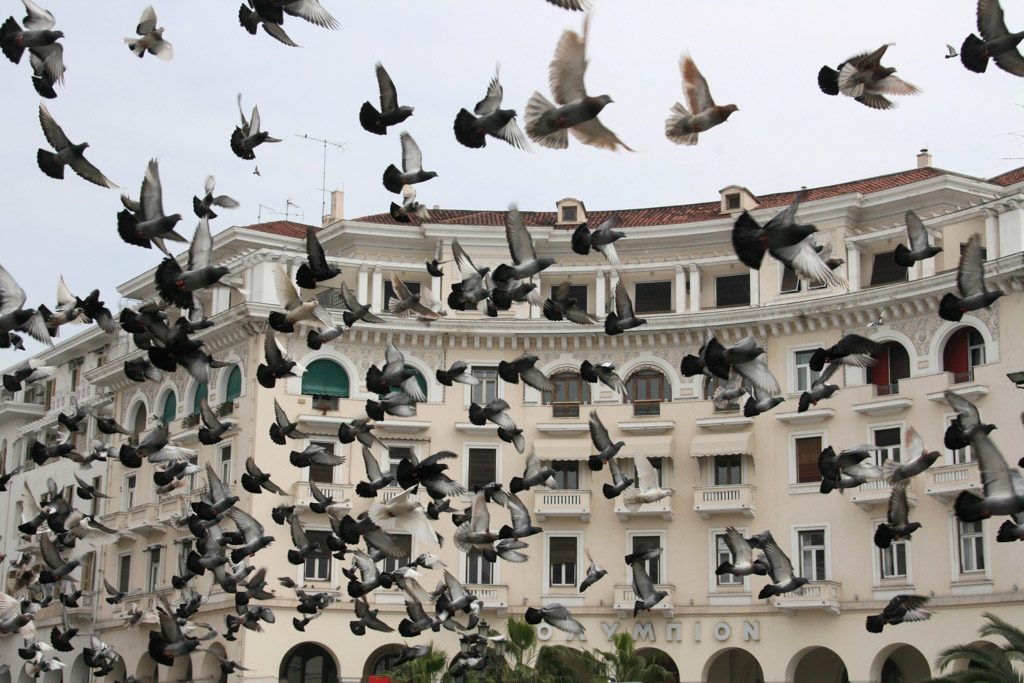 September is the ideal month for a solo adventure. While much of the world is welcoming the fall, in Greece there is still mild weather so you can enjoy some fabulous swims. And you will be enjoying them without the crowds of summer. There is still that luscious, sweet summer mood, but it's much more tranquil after the majority of visitors have returned home. 
Some Ideal Destinations for Solo Travel in Greece:
Zagori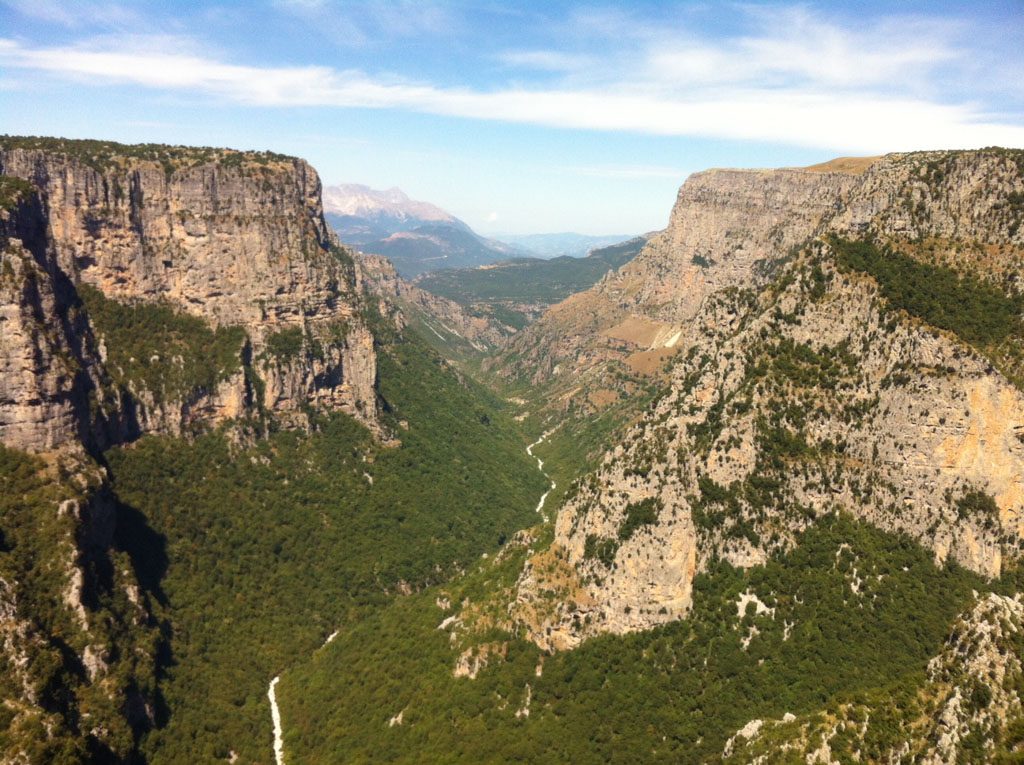 For an utterly peaceful escape from the stresses of urban life, Zagori is a perfect destination. Bordering the Pindos National park and set among the Tymphi, Mitsikeli, and Mavrovouni mountains, Zagori is stunning. It's particularly famous for the Vikos Gorge- one of the finest hikes in Greece. The Vikos gorge is located in the Vikos–Aoös National Park, which is part of the Natura 2000 network and is a UNESCO Geopark. The gorge can be hiked in segments. 
Ornithologists love it here- it is a habitat for rare and endangered species of raptors, as well as storks, peregrines, woodpeckers, and quail. Oenophiles will enjoy it too, for the rich local wines. Zagori is a place where you can have a day of wild nature, and a civilized evening with excellent cuisine and wines followed by a great night's sleep in a charming boutique hotel.
Arcadia

This almost mythical-sounding place in the Peloponnese is a solo traveler's dream. Arcadia unites the stunning natural beauty of a mountain landscape and the Lousios river with plenty of culture. This region offers sites of antiquity – like ancient Gortyn with its ruins of the Classical and Hellenistic periods. And it also has beautiful monasteries  – the 16th-century Prodromos monastery with its heavenly views, and the 17th-century Philosophos monastery – famous for its excellent frescoes. This is landscape made for hiking and trekking, and even whitewater rafting for more adventure. You can stay in authentic luxury and comfort at atmospheric boutique hotels with traditional architecture, and dine on local gastronomic delights.
Messenia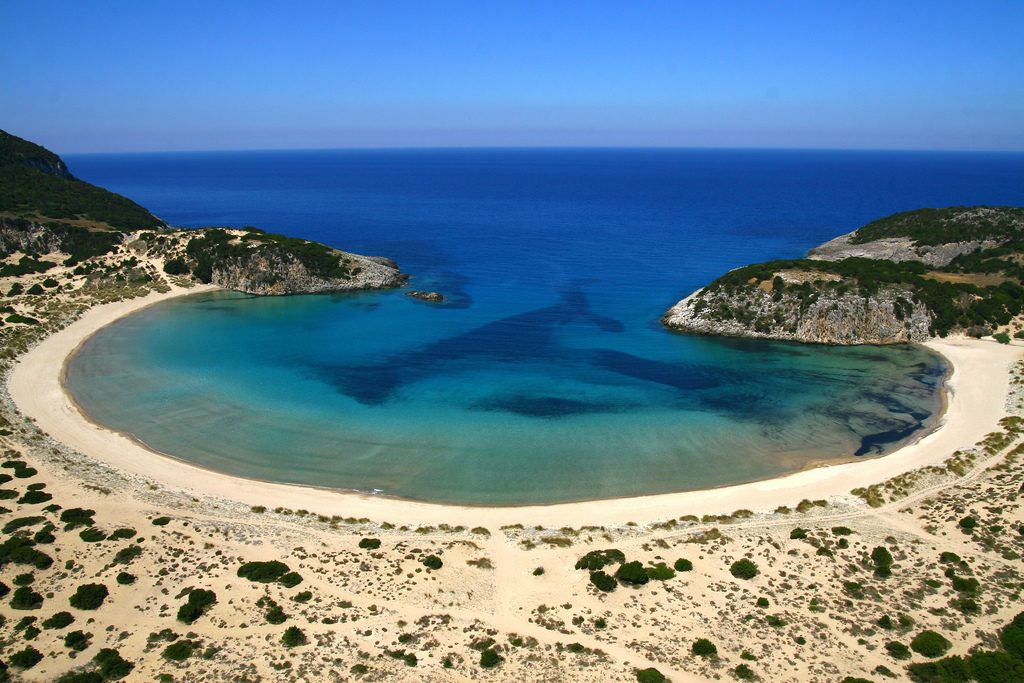 For another, completely different experience of the Peloponnese, you can consider Messenia as a solo destination. Located on the west coast of the Peloponnese, Messenia is dotted with spectacular beaches on the Ionian sea. Just inland are silvery groves of olive trees- the region is famous for their olives – and endless lush vineyards. The Castles of Methoni and Koroni lens fairy-tale enchantment, while Kalamata gives cosmopolitan elegance. For traditional charms you can visit the stone village of Kardamyli on the legendary Mani peninsula, with its endless views. If you would love a swim, you can do no better than the sandy Voidokilia beach, hugging a turquoise bay with a curve so perfect it looks as though the gods themselves drew it with a compass. The traditional stone architecture is beautiful and dramatic, and the region's cuisine and wines pure and delicious. 
Thessaloniki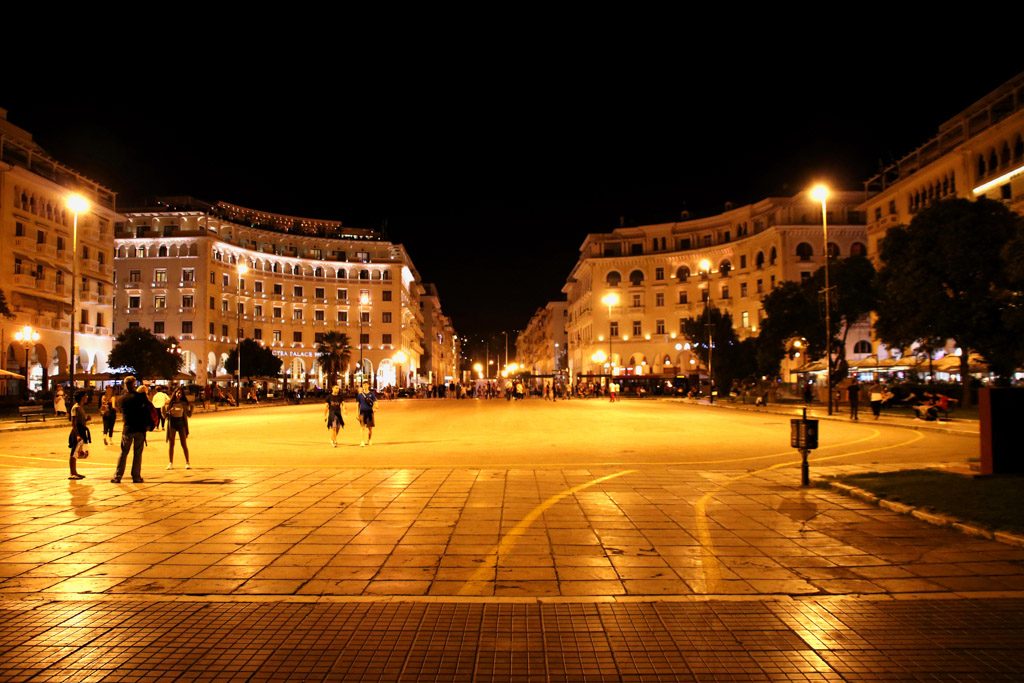 Greece's second largest city is second to none when it comes to having a magical urban experience. With over 23 centuries of history, there is plenty to explore here. This lovely city that curves around the bay of Thermaikos, overlooking majestic Mt. Olympus, is a UNESCO World Heritage site with fifteen monuments, including 13 spectacular Byzantine churches. There are also monuments from the Ottoman era. But Thessaloniki is by no means caught in its past- it has a great contemporary arts scene, with two stellar modern and contemporary museums, and a deep love of cinema.
This sophisticated town has some of Greece's best cuisine, and is famous for both its nightlife, and for its elegantly dressed inhabitants. This is a perfect place for a sophisticated, cultured city-break.
The Saronic Islands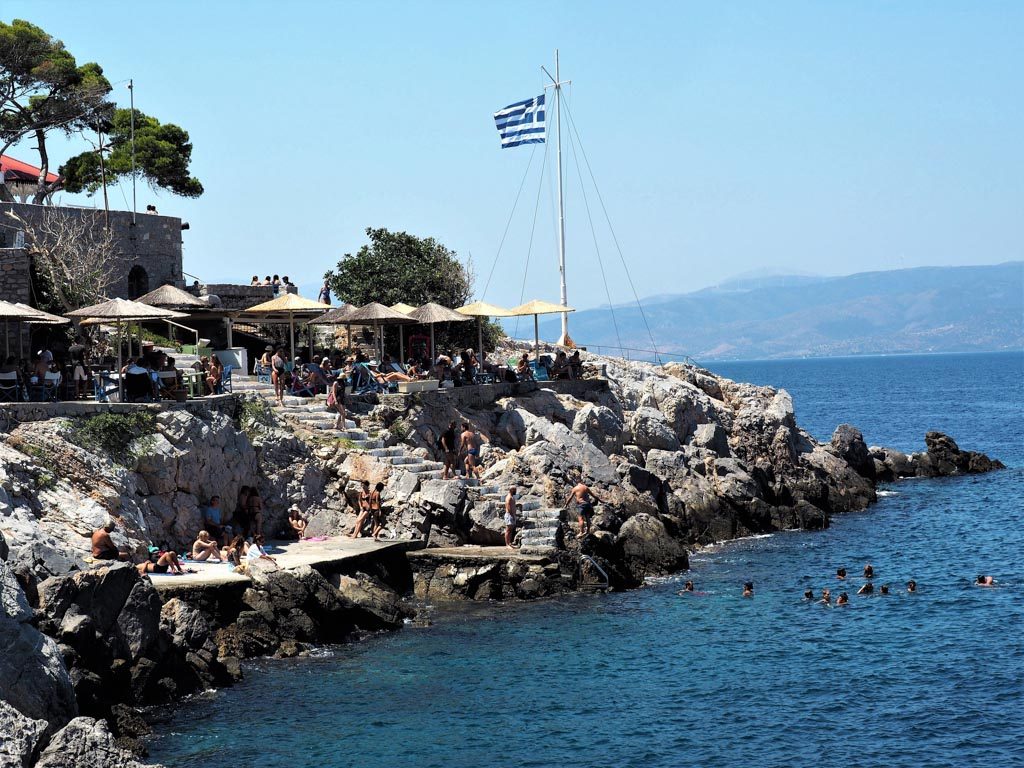 With so many Greek Islands, it can be very difficult to choose. But in the case of the Saronic Islands, you don't have to. All within an easy distance from Athens, the islands of the Saronic gulf each maintain their own special character. As they are close to each other, you can visit more than one. Poros, lush and green, has long been a favorite of artists. It has an authentic character and touches of neoclassical elegance. Aegina is known for its splendid Doric Temple of Aphaia, it's lovely beaches, and its charming town. At just 16.5 nautical miles from the port of Piraeus, it's naturally a favorite destination for Athenians. 
Hydra is perhaps the best known of the Saronic islands internationally. Now home to a vibrant contemporary arts scene thanks to the DESTE foundations, the island was popular with artists long before. Notably, the Greek painter Niko Ghika had his home here – hosting, among others, Henry Miller and the Greek poet Giorgos Seferis. But Hydra's charms extend far beyond art. The island's strength in shipping was used to build buildings with neoclassical elegance. Hydra town is one of the loveliest harbor towns you could wish to see, and it has the added attraction of being car free. For a cultured and tranquil solo holiday in a pristine natural setting, Hydra is hard to beat. Of course, the accommodations and the dining are also absolutely stellar.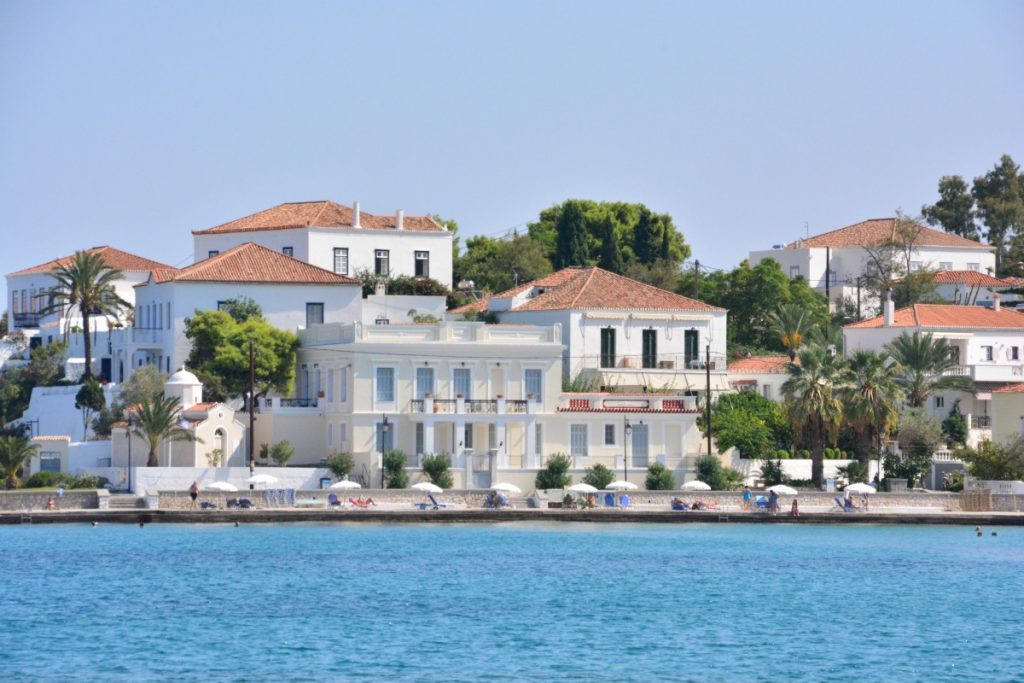 Spetses is another favorite, the most glamorous of all the Saronic Islands. With its Venetian mansions, elegant boutiques, and chic restaurants, this is another place where you do not have to choose between the island experience and a cosmopolitan vibe. Elegant Spetses is also important historically. In fact, each September since 1931, a naval battle from the Greek war of independence is re-enacted. The "armata" is a particularly festive and interesting time to visit this lovely Saronic island.
Chania Region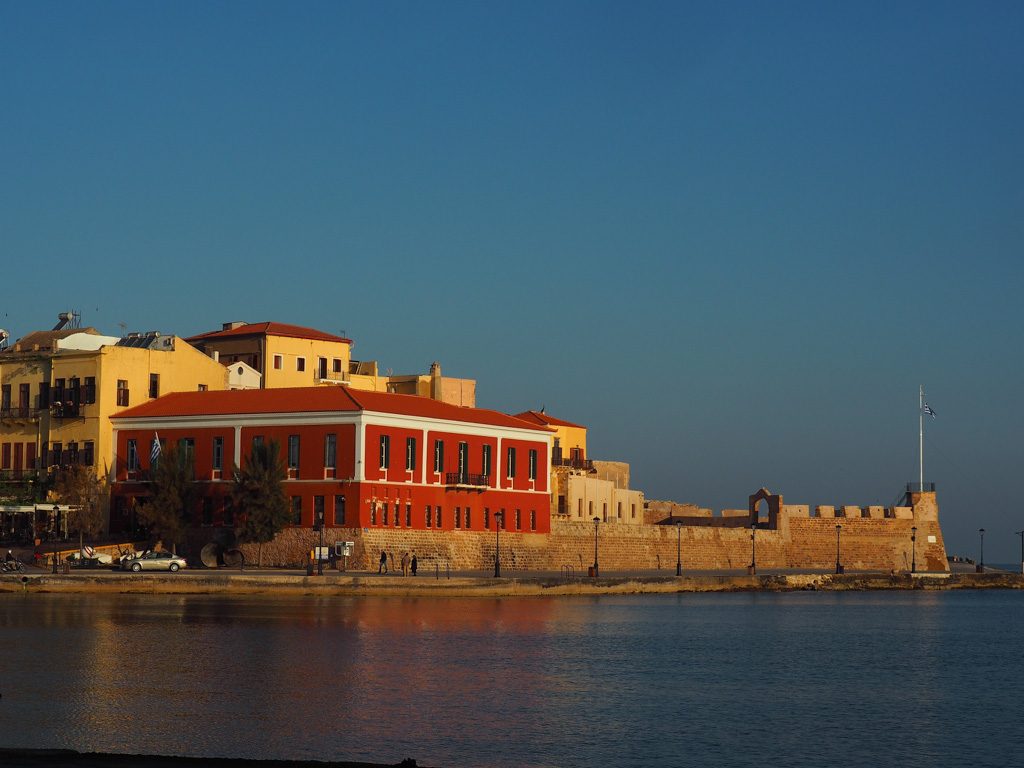 The Venetian charms of Crete's westernmost city have won it a place in the hearts of all who visit. This beautiful harbor city, awash in soft pastel shades with elegant architectural details, is full of charming narrow alleys and secret small squares. To watch the sunset over the deep harbor as you overlook the Venetian lighthouse is one of the classic holiday memories you will love. 
Apart from the lovely city, the whole region of Chania is full of attractions. Nearby, you'll find some world-famous beaches like Balos, the Natura 2000 preserve of Elafonissi with its lagoon, and the geological wonder of Seitan Limani. The rugged white mountains frame the city from the south, promising excellent gorges and charming villages. The solo traveler will love exploring the many charms of this hospitable region.
Greece in September
If you have ever considered solo travel, Greece can offer the ideal destination for you.