Greece is perhaps best known for two things: unparalleled archaeological treasures, and the beauty of its seas. How wonderful then that these two things are sometimes combined. The archaeological sites of Greece that are on dry land are mysterious enough, but what about those that are submerged, on the seafloor? Greece has so many precious antiquities that are underwater – discovered and possibly as yet undiscovered – that there is a special Ephorate of underwater antiquities. 
In addition to the many shipwrecks over centuries that have filled the seas of Greece with fascinating objects, there are also archaeological sites that are now underwater, due to seismic activity, volcanic eruptions, and geological changes. Scientists and archaeologists employ contemporary methods of geo-informatics, including magnetic mapping and electric tomography, to locate and identify sites of potential interest under the sea. 
Eastern Crete
Some of these underwater archaeological sites are in western Crete. Off the coast at Agioi Theodori, there are ruins of a Minoan drydock and building complex. Nearby, off the coast of Istros, there is another drydock – this one ancient Greek. Off the strip of land that links the Kolokytha peninsula with mainland Crete were other significant findings.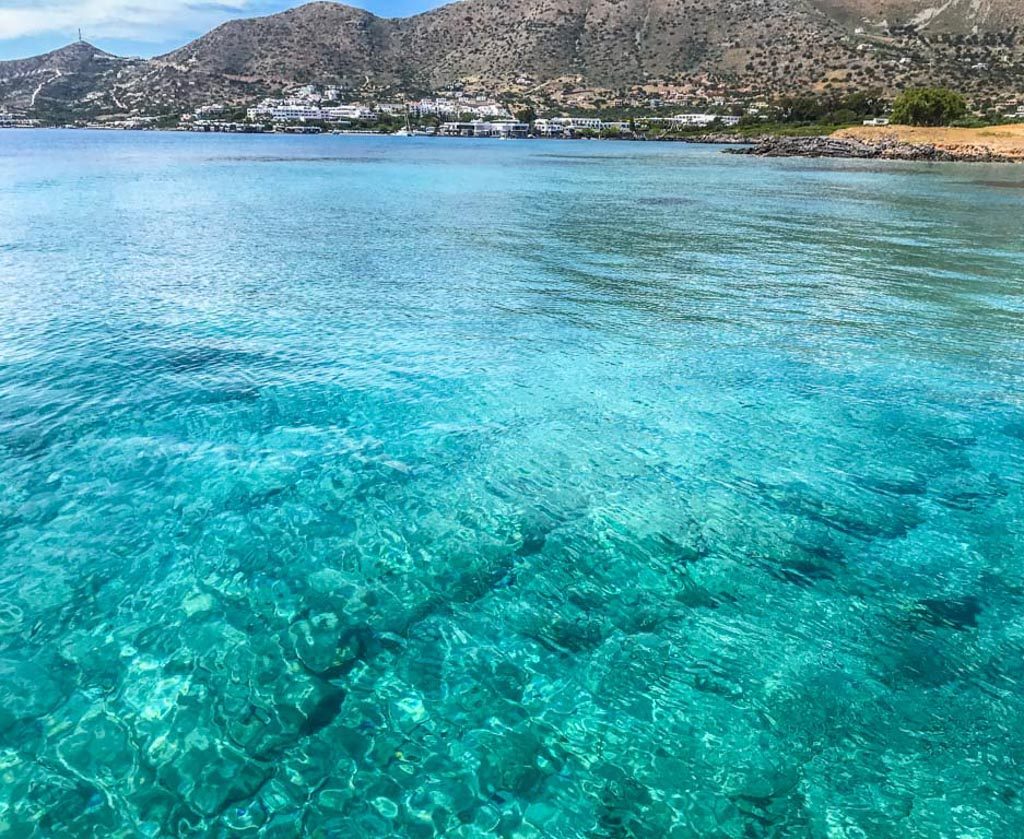 Western Crete is not only an interesting destination for archaeology, but also a prime luxury destination. Elounda has several famous luxury resorts with astonishingly beautiful beaches. While enjoying your stay in style, you can also visit some dry land archaeological sites. Knossos, the Minoan Palace that was so lavishly restored by Sir Arthur Evans, is one of the world's most well-known archaeological sites. Spinalonga, an island fortress just off shore, is a beautiful site with a poignant history, having spent much of the first half of the 20th century as a leper colony.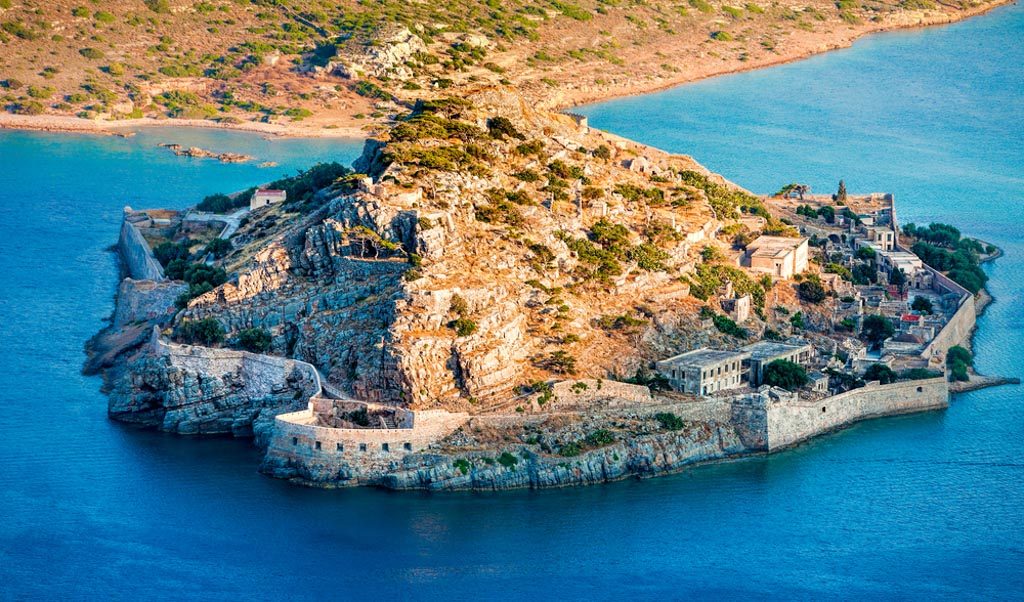 Crete's gastronomy is exquisite and unique, with many specialties – such as kalitsounia (wonderful pies), boureki (a layered dish of courgettes, fresh cheese, and mint), and tsigariasto (tender bites of lamb cooked until melting and seasoned gently) specific to Crete. Besides its own cuisine, Crete has a distinctive musical tradition – Cretan lyra players have tremendous energy and speed. Hear them at the many village Panigyria that take place throughout the summer.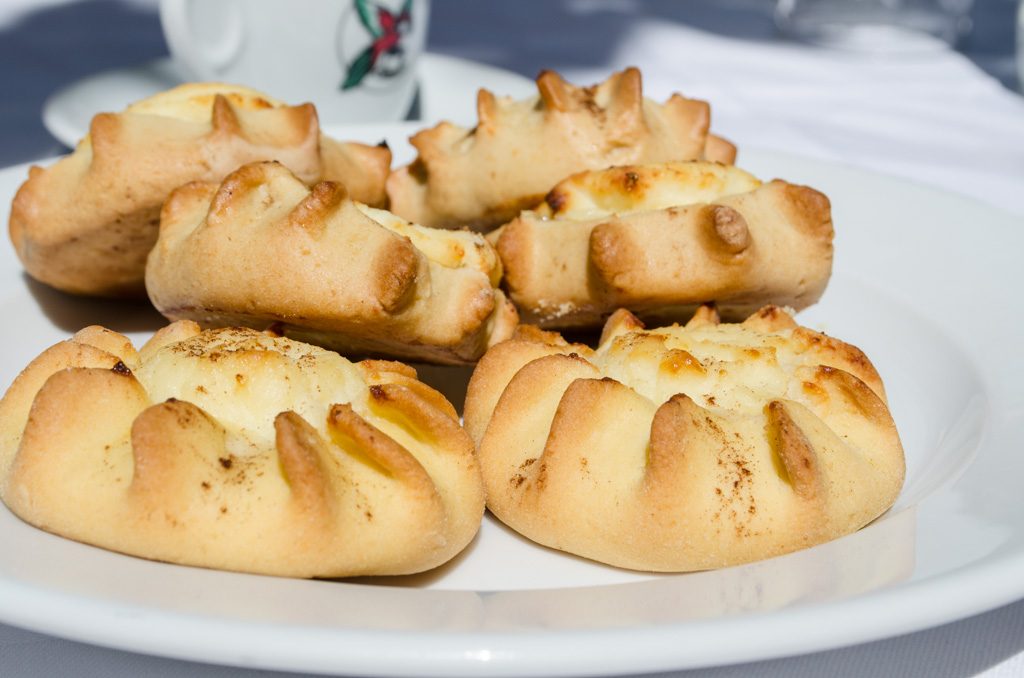 As inviting as the beaches of Eastern Crete are, you may enjoy going inland, hiking through gorges and viewing stunning waterfalls. The Sitia Geopark – a paradise of over 500 square kilometers – is home to unique ecosystems and biotopes, and some absolutely thrillingly beautiful hikes.
Archamboli, Evia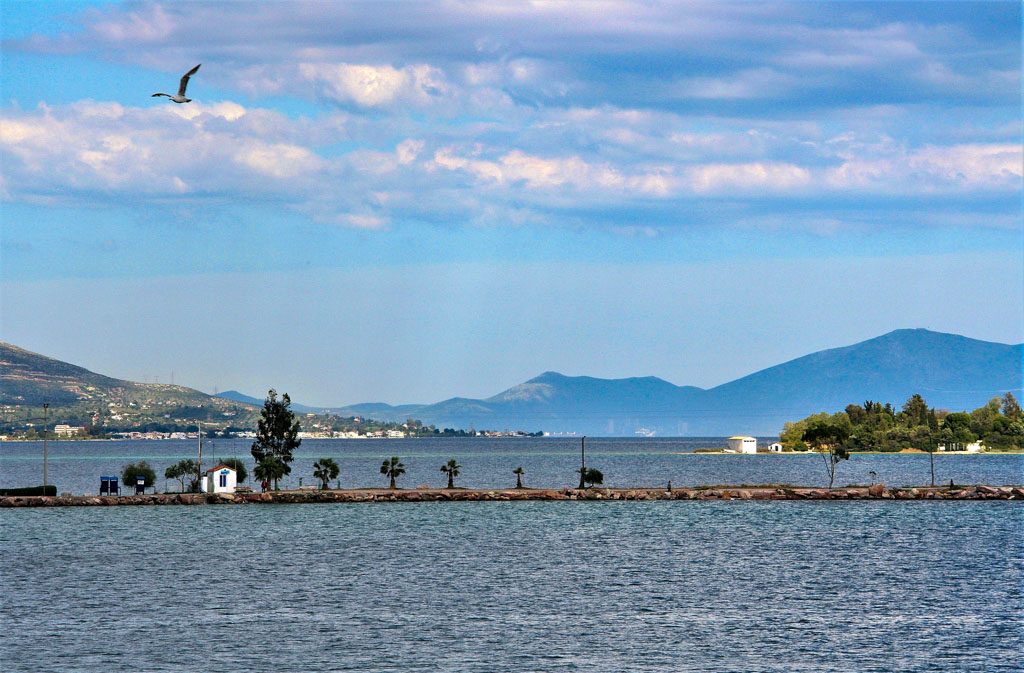 Off of Cape Kafieris, in southern Evia, is an ancient settlement called Archamboli, submerged under the sea. The current name most likely derives from the words "Archaia" – ancient, and "Poli". From cliffs by the sea, one can see the ruins through the clear and shallow waters, for a fascinating archaeological experience.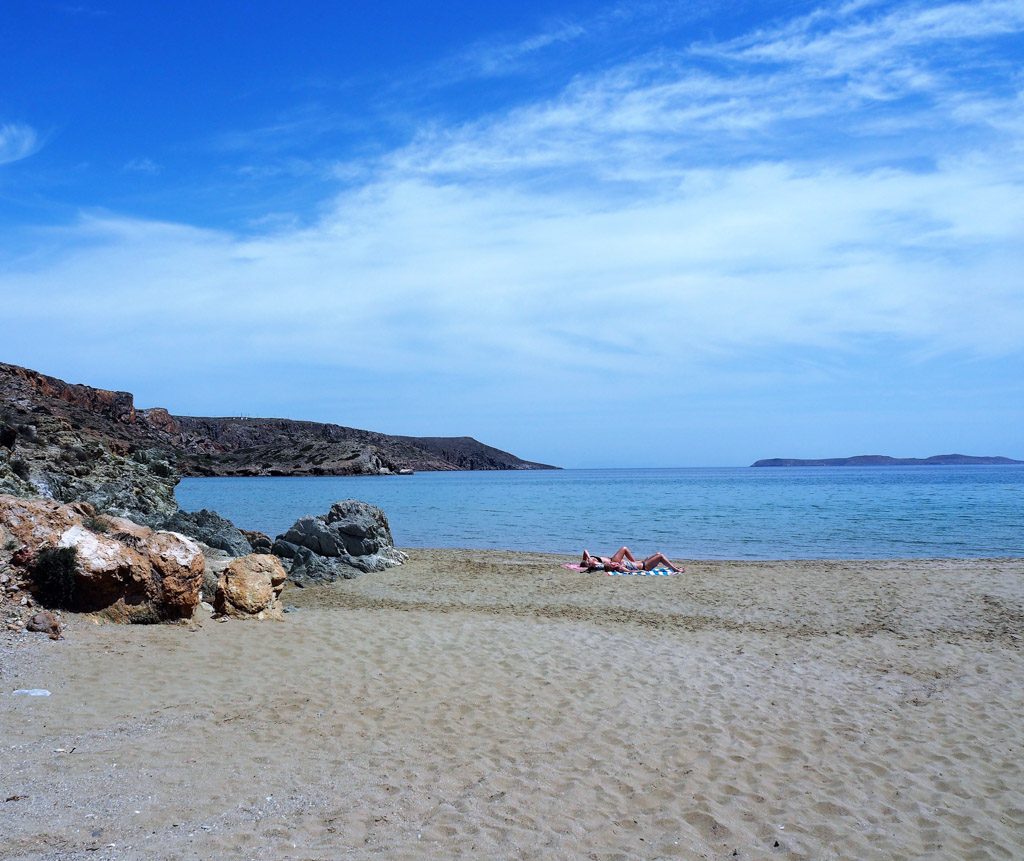 This gem in southern Evia is considered one of the finest secret destinations of Greece. Slightly under the radar, in Southern Evia, you can have a deeply authentic experience. There are picturesque villages to explore, where you can taste quality local gastronomic delights. You can sharpen your appetite with beautiful hikes. The topography of Evia includes mountains and gorges, like the Demosaris Gorge. Walking through this pristine forested gorge with its waterfalls and pools, you'll feel as though you are discovering it yourself- far fewer visit this gorge than Greece's other famous gorges. Adventure seekers will also love climbing the slopes of Mt. Ochi, where they will see, in addition to the flora and fauna, rare examples of primitive architecture, well preserved. Southern Evia's glorious beaches, of these, Archamboli beach is a world-famous paradise, but only among a select few, adding to its charm. The beach can be accessed via hiking paths, or by boat, ensuring you will enjoy the scenery in tranquility. 
Pountaleza, Lavrio
Pountaleza is a partially submerged ruin in Lavrio. This ancient region, once called Laurium or Laurion, was famous for its rich silver mines. Relatively near to Athens, Laurion was one of the principal sources of wealth for the Athenian State. Here visitors can learn more about the ancient silver mining at the Mineralogical Museum.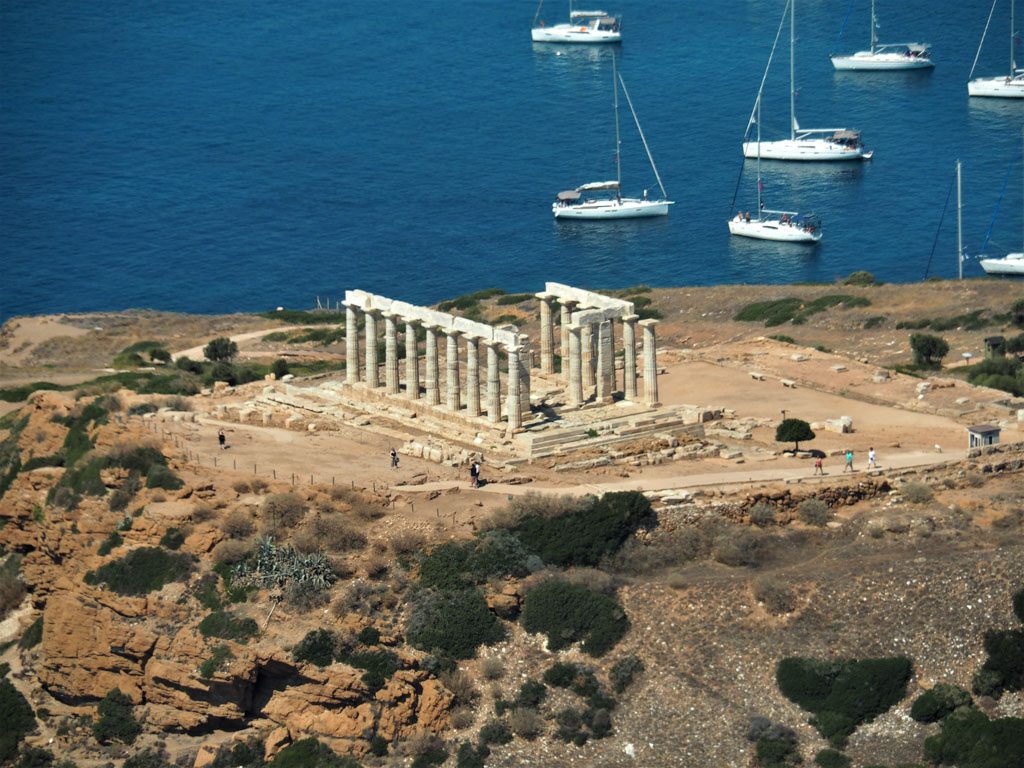 This sleepy harbor town – a useful port for visiting neighboring islands, is also close to one of the most glamorous areas of Greece- the Athens Riviera. En route, you can see the Temple of Poseidon at Sounion – one of the most thrilling and beautiful archaeological sites of all Greece, especially during sunset. It's not just people in our contemporary era who think so – just look for the name of Lord Byron and other visitors of the past who have etched their names in the famous marble.
Rounding the cape brings you soon to the elegant coast of the Athens Riviera. Truly, you will want for nothing here. The Athens Riviera offers the finest gastronomical experiences of Greece – seaside, of course. Beautiful beaches come complete, fully and luxuriously appointed with elegant furnishings, fine service, and top entertainment for a cosmopolitan beach day – or night. You're also next to the all the cultural and social excitement of Athens. This area is the ideal combination of stunning natural beauty and sophisticated pleasures.
Pavlopetri, Laconia
The city of Pavlopetri off the coast of Laconia, is by accounts the world's very oldest underwater town – some 5,000 years old. It has a town plan, streets, buildings, and tombs, it dates to 2800 BC, and was thought to be submerged around 1,000 BC, due to an earthquake. It belongs to UNESCO's underwater cultural heritage sites.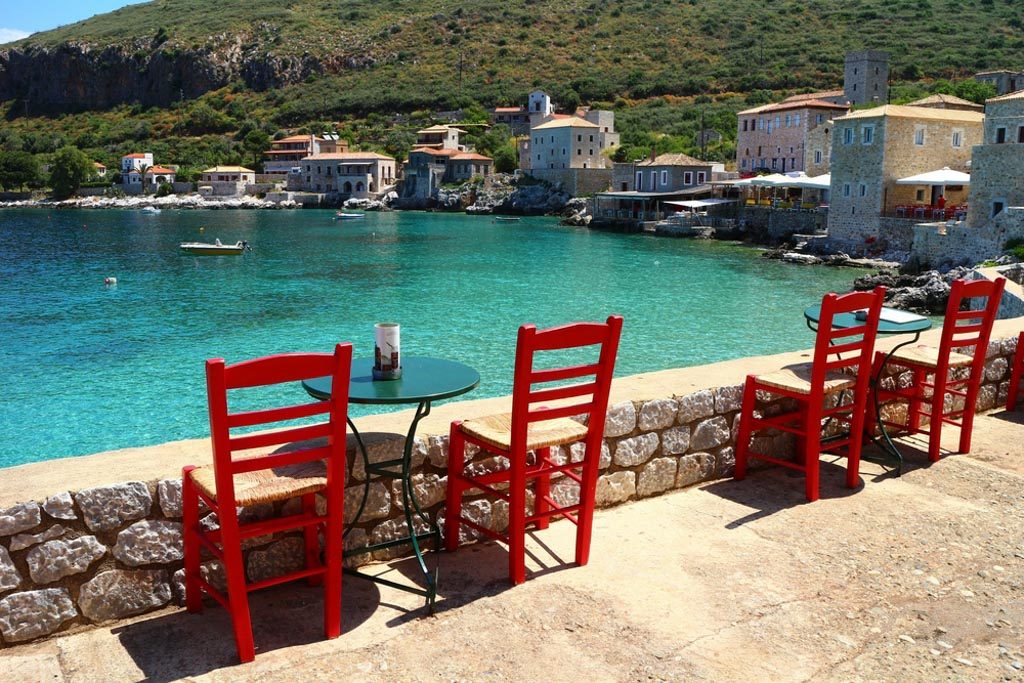 The southern Peloponnese is one of the most exciting and yet unspoiled regions of Greece, offering a myriad of attractions, both cultural and of the natural world. Monemvasia is truly unique – this tiny island connected by causeway to the eastern Peloponnese has a beautifully intact medieval fortress. It is a magical destination, a fairy-tale of a place, as breathtaking as it is historically fascinating.
Elafonissos, by Pavlopetri, is a wonderful tiny island just off the shores of southern Laconia. It is famous for its unspoiled beaches – the golden sands and turquoise waters of Simos, Panagia, and Sarakiniko are just a brief ferry ride from Neapoli on the mainland.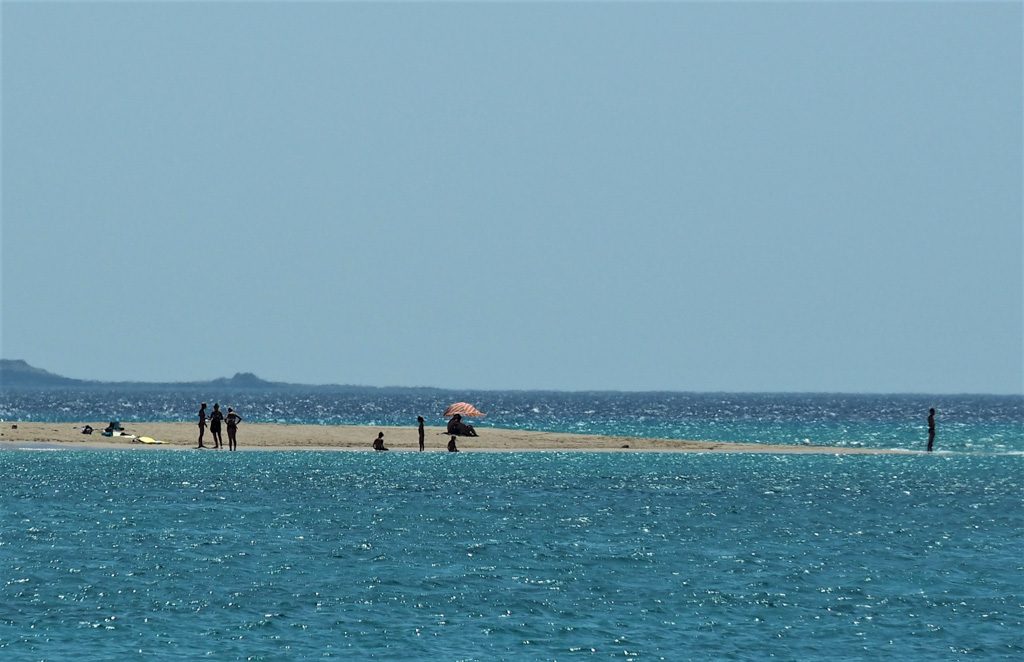 Laconia has dramatic scenery, excellent cuisine, and famously brave people – the Maniots. Their fortress-like houses are a lovely sight. And the local cuisine here is superb, with specialties like sfella – a delicious cheese of sheep or goat's milk – and siglino – a seasoned smoked pork to accompany the excellent wines of the Peloponnese. 
Greece is full of beautiful mysteries and surprises – have you ever seen an underwater archaeological site?