What could be more idyllic than a private family holiday in Greek villa? Reuniting with family is essential. And nothing strengthens a sense of deep family connection like creating memories together. Surrounded by the natural beauty and seclusion of a hand-picked Greek landscape, and ensconced in seclusion and luxury in an enchanting and self-contained villa, you can relax completely. Away from the cares of everyday, you can focus solely on the experience together. Greece can be the magical setting for a new and rich chapter in your family's life to unfold.
A Private Family Holiday in a Greek Villa: Discover your own private Greece
It is still possible to discover your own private Greece. This astonishing country has over 200 inhabited islands. While some are popular with crowds from all over the world, there are plenty of others that remain great secrets – destinations untouched by crowds, and often by time itself.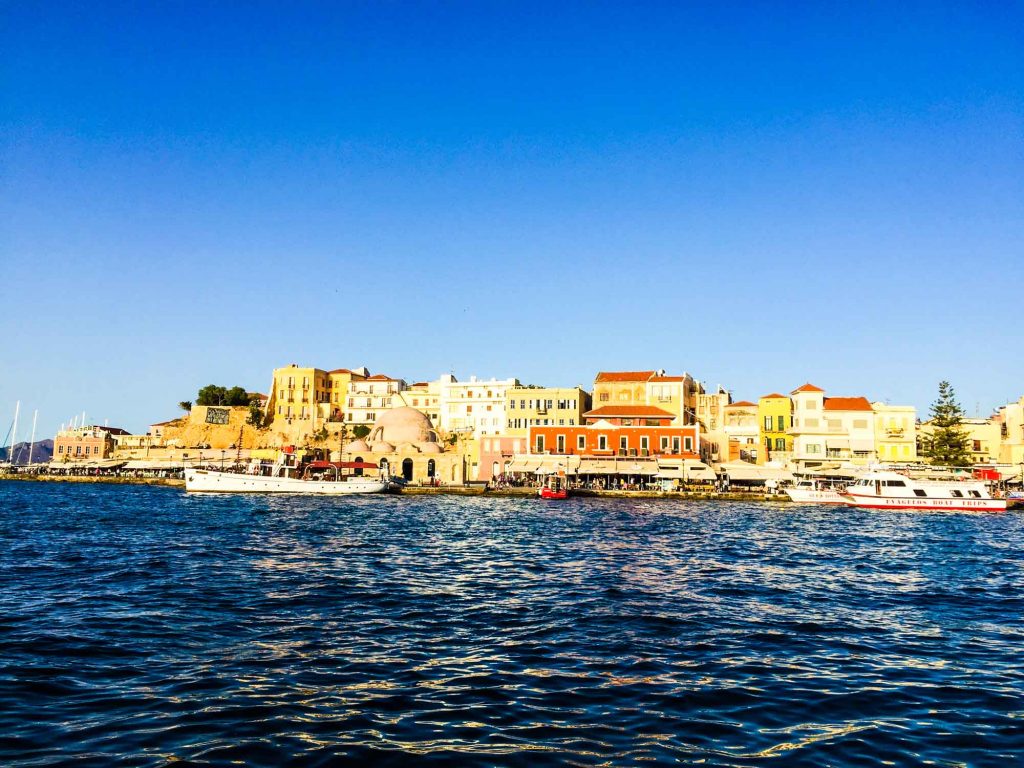 Even on the larger and more well-known islands, the majority of crowds concentrate in well-known locations. Sometimes, the best parts of the Greek Islands are the parts that are least known to the vast majority of travelers. These are places of pristine landscapes, deep culinary traditions, and untouched traditional beauty. Greece's glorious mainland, too, is filled with destinations of wild beauty, or rural, village charms. They offer all the sense of privacy and seclusion of an island.
The best sort of family holiday in Greece unites vigorous activity – both at the sea and in the wild landscape – with hours of relaxation. Of the many wonderful secluded locations in Greece that have a unique character, a few destinations really stand out. 
Corfu
Corfu is, of course, among the best known of the Greek Islands. This famous and popular destination in the Ionian Sea may not be the first place that springs to mind when you consider locations for a secluded family retreat. But there is a completely different Corfu – a more private experience of the island on the north coast. Here, you'll find the same lush and sweet-smelling green landscape for which Corfu is famed. But rather than larger hotels and the crowds that come with some of the mass tourism that Corfu attracts, you'll find tree-covered hills descending to the emerald shores. These hills are often dotted with lovely, secluded villas.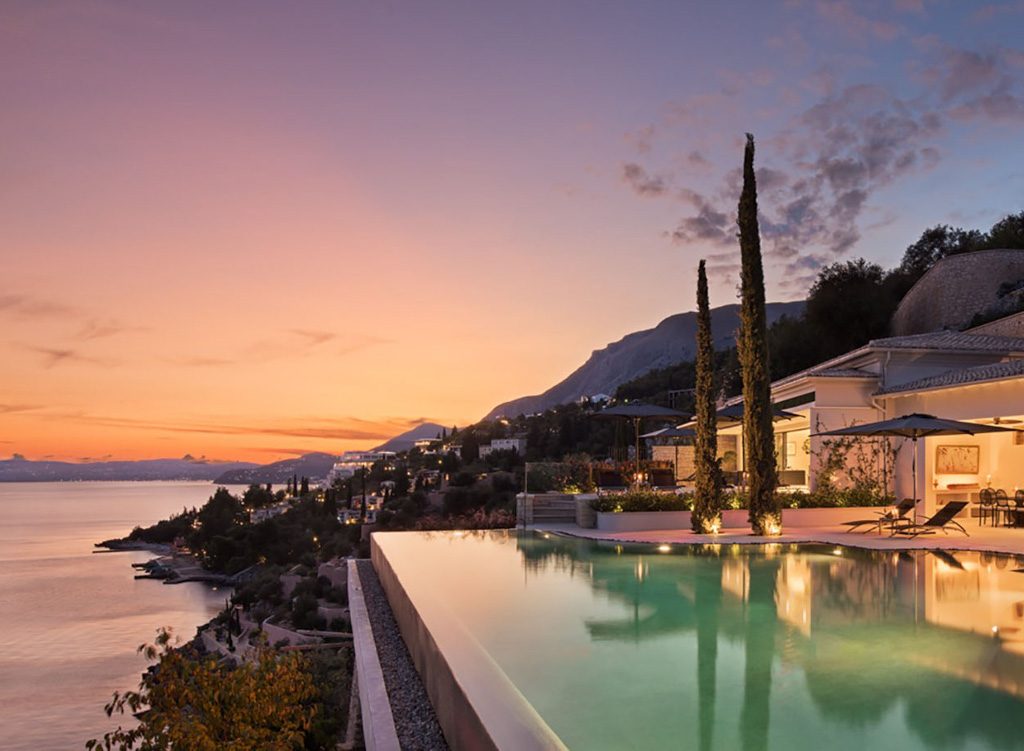 If swimming is part of your Greek family agenda, then Corfu will delight you. The island is known for its wide variety of beaches. Some of the finest and most secluded of the beaches of Corfu are in the north of the island. In fact, the whole of the north of island is a great stretch of beaches, some 25 kilometers of them. The waters of the Ionian Sea are famous for their sparkling, truly almost unbelievable jewel-toned hues. They are also known for their purity. Some beaches, holding to strict environmental standards, have also been designated with a blue flag. Corfu offers any type of beach experience you could wish. You can explore the coastline by boat, where you'll discover delightful secret bays. These pristine waters are also a paradise for divers. In fact, at some of the full service beaches there are a variety of water sports for an active family day, such as waterskiing and canoeing.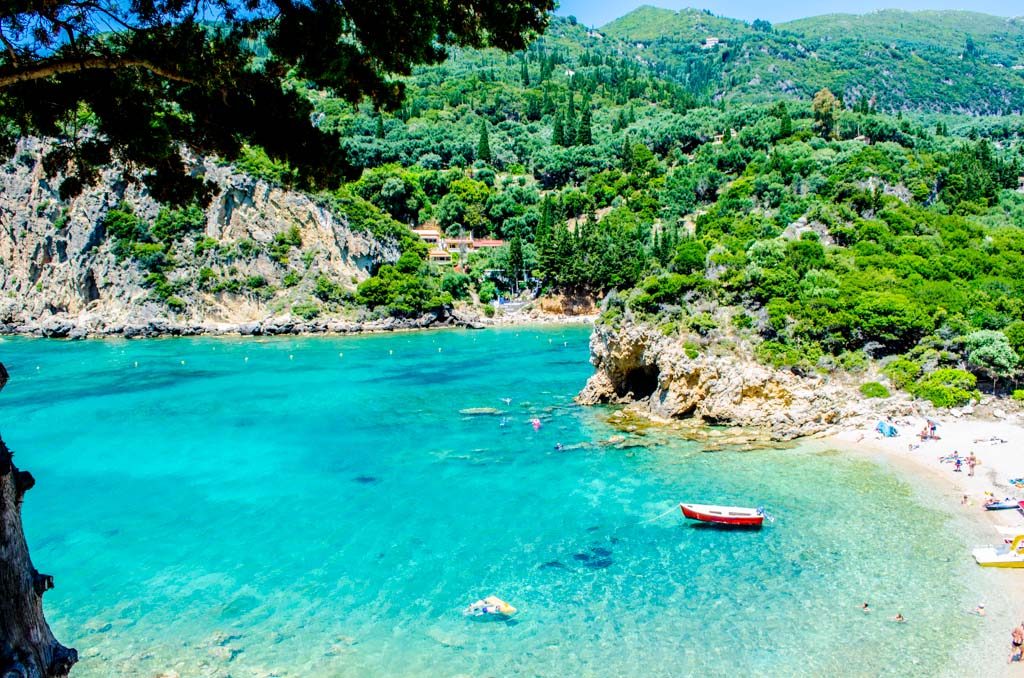 This is also an island of unusually rich cultural interest. Corfu has a unique history, with evidence of Roman and Byzantine presence. Then centuries of Venetian rule gave the island its aristocratic and romantic mood. Some sites of cultural interest can be a fascinating and educational diversion on your family retreat. The Venetians also had some influence over the food – Corfu has many unique and delicious specialties to enjoy.
Northern Corfu is a wonderful secret – a glamorous and secluded Greek destination of style and quality.
Paxos
Charming little Paxos – it's a good thing that it's under the radar of most visitors to Greece, because this paradise of an island is a mere 25 square kilometers – less than 12 km in length. This is one of the unspoiled gems of Greece, and the nature is stunning. The island is covered with olive trees. It's also known for its chalk cliffs, making for white sands and incredible turquoise waters, as well as its Blue Caves – sea caves where the cliffs have eroded.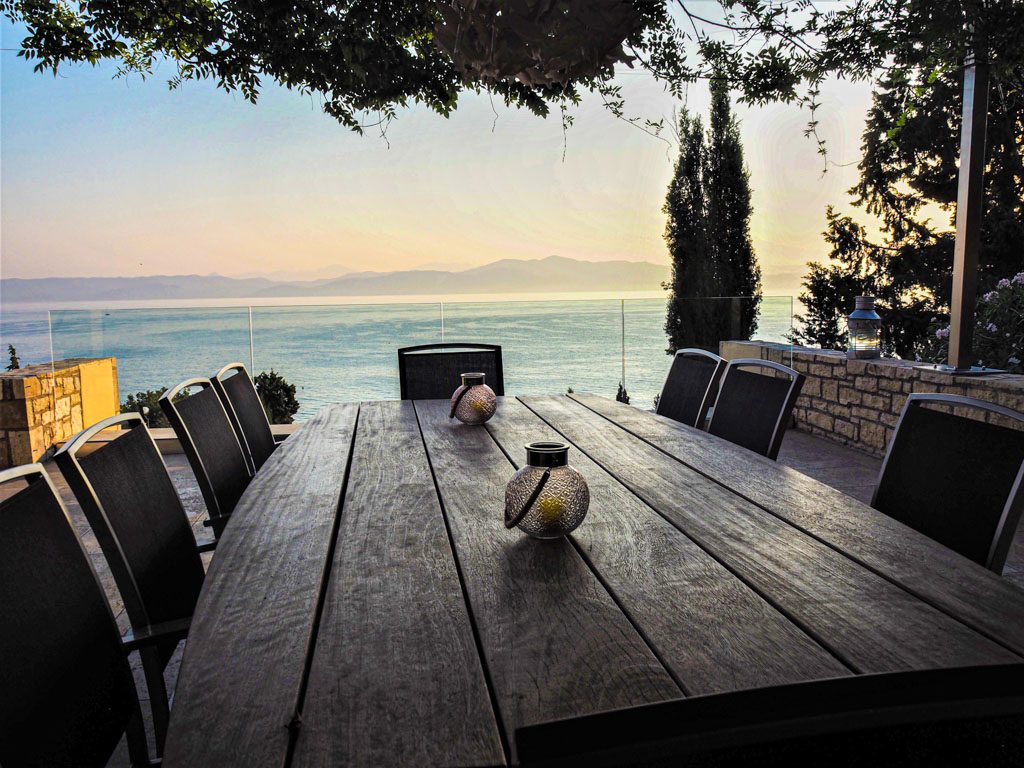 Paxos is not at all commercial, making it one of the best places to have an authentic experience of the local culture, away from crowds. This is where you'll find the perfect small taverna with just a few other guests, and enjoy strolls in a small harbor town.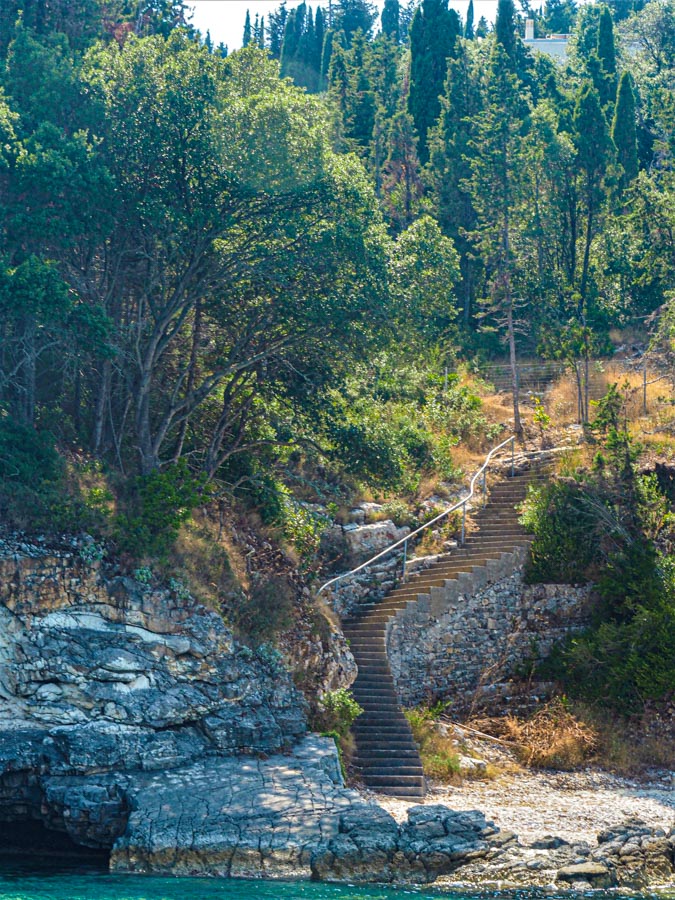 For something even smaller and more secluded, you can always pop over to Antipaxos. This petite wonder is just over 4 square kilometers. – is covered with vineyards. If there are oenophiles in your family, they'll be delighted! Antipaxos is covered in vineyards and produces delicious wine.
Western Crete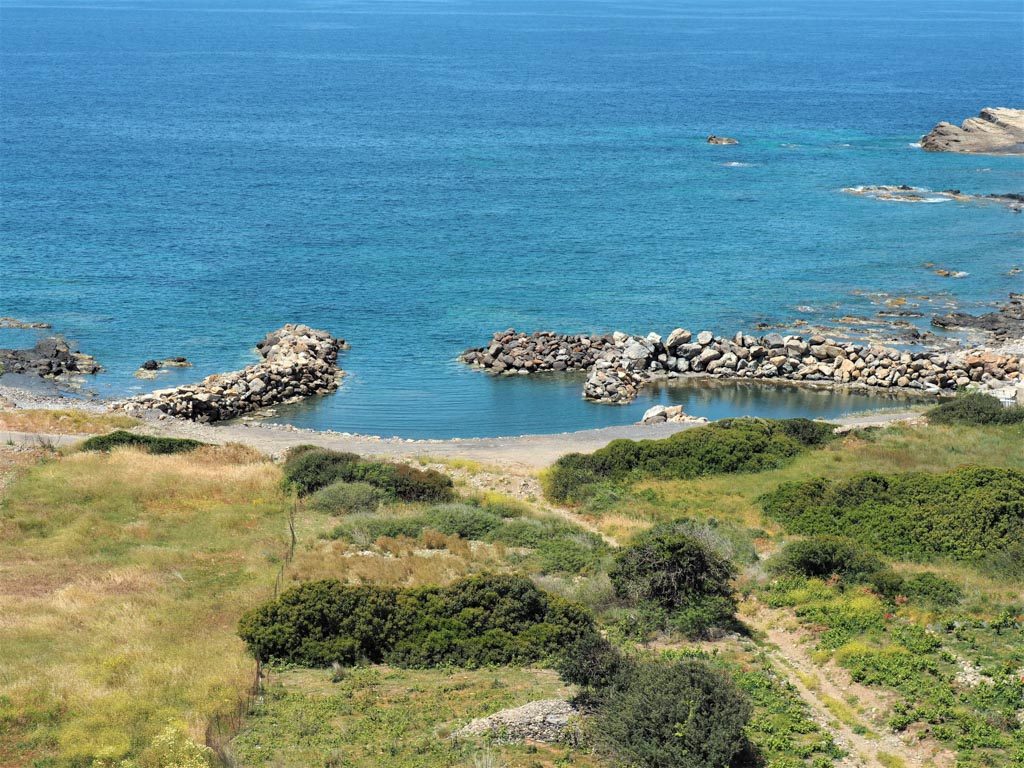 The largest of Greece's islands, Crete truly has something for everyone. Outside of the main tourism destinations, the large hotels give way to charming and secluded villas. You'll find great stretches of unspoiled coast, pristine nature, and uncrowded traditional villages of rare character.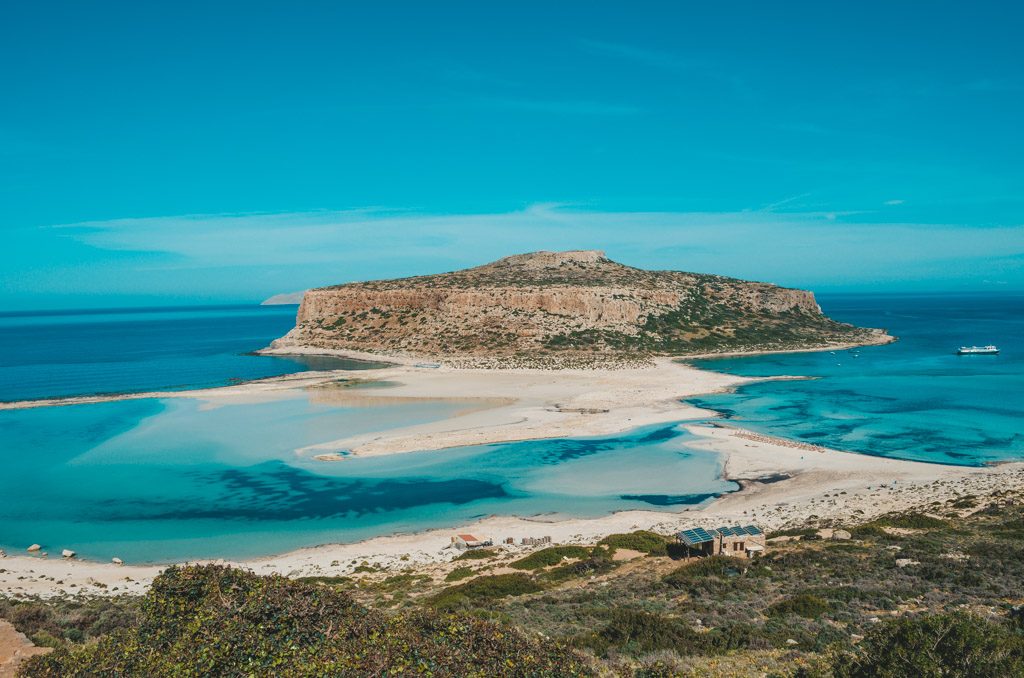 Some of Greece's most famous beaches are in Western Crete. Balos with its lagoon and Elafonissi of the island biotope and pink sands are in fact world famous. This is also where you'll find one of the world's epic hiking experiences to enjoy together as a memorable family bonding experience in nature – the Samaria Gorge. One needs no special skills or equipment – just stamina, a sense of adventure, and thirst for 16 kilometers of some of the world's most glorious scenery.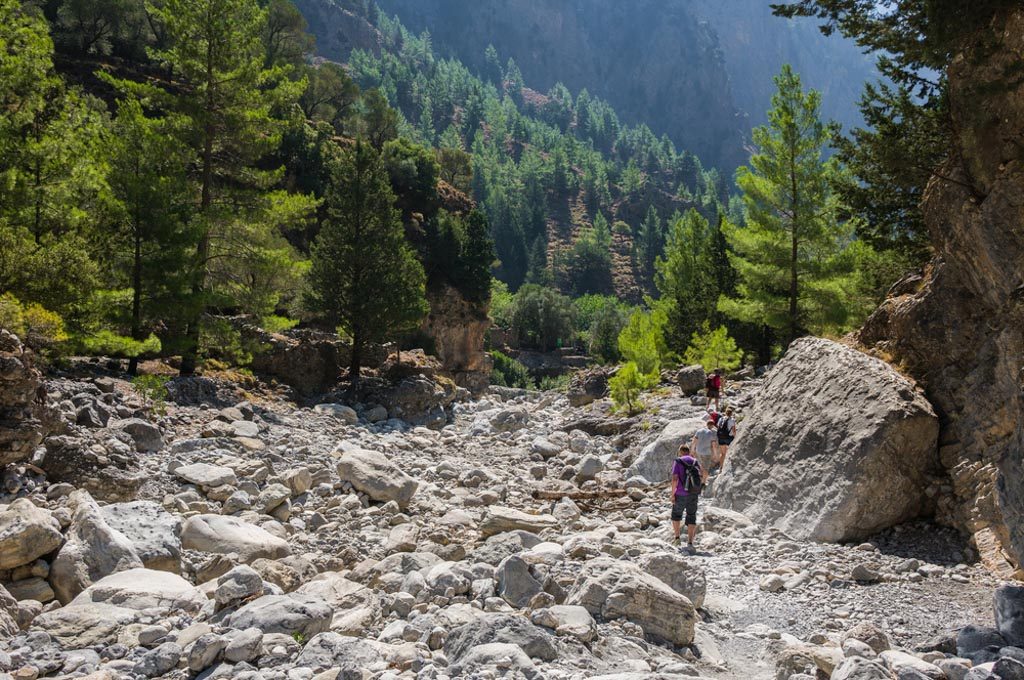 The villages of Western Crete are famous for their seclusion. There is great history and heroism in the mountains of Crete, and a drive through Sfakia will also introduce you to the drama and beauty of Crete's mountains. Here, traditional culture thrives. And the south coast of Western Crete, on the Libyan sea, is also a wonder. Some of this dramatic terrain cannot even be accessed by road – one must take a boat along the rugged coastline to find villages like Loutro.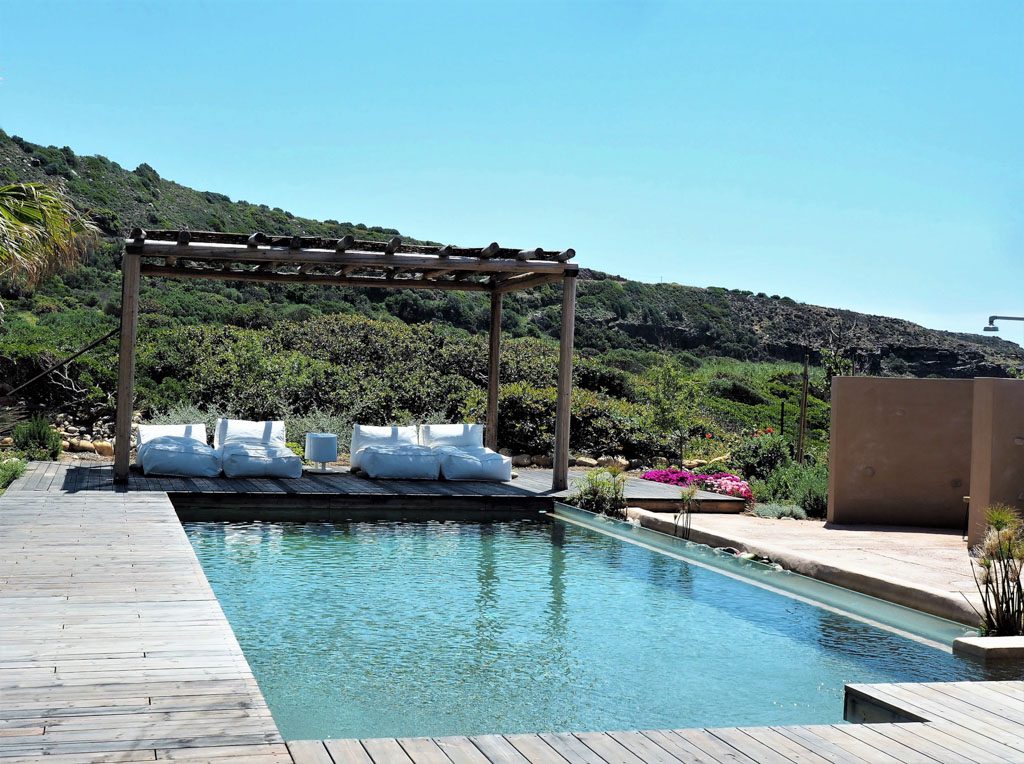 You and your family may feel as though you have the region almost entirely to yourselves. For those who want to experience another level of hiking, the gorge of Aradaina, which claims the title of the most interesting gorges of Crete, is set on the location of the ancient city of Aradin, an autonomous city founded by the Phoenicians. A distinct feature of the hiking experience is crossing an iron bridge that unites the two sides of the gorge. At the end of the hike you will be treated to a refreshing swim in the crystalline waters of Marmara beach.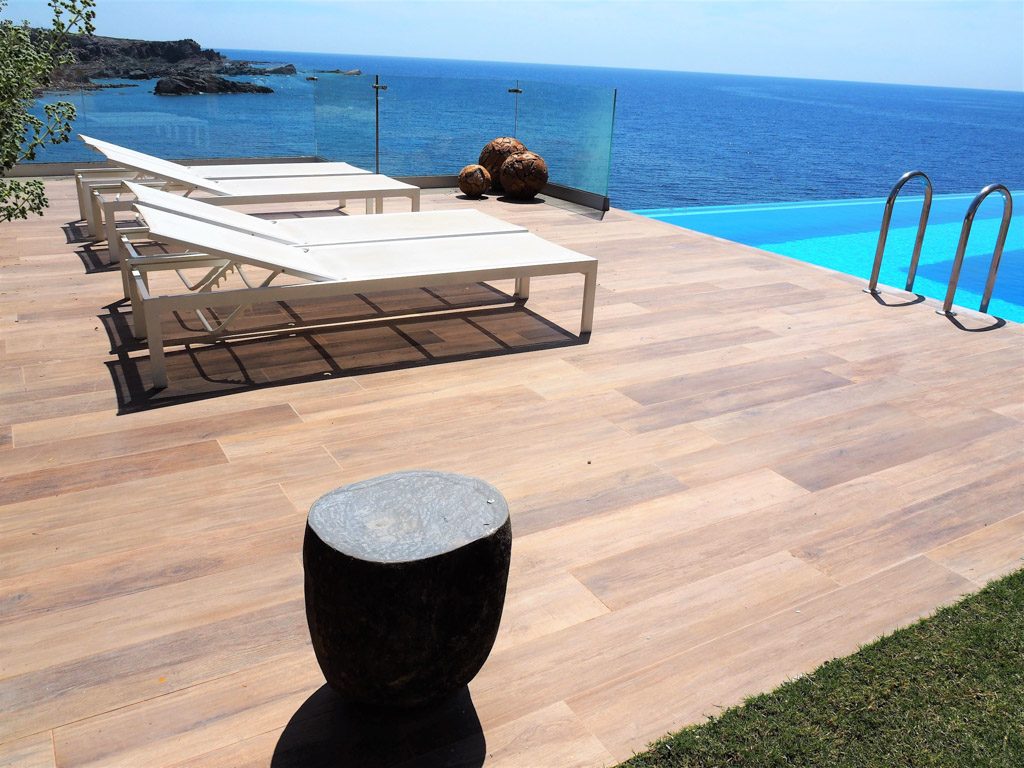 Crete has a unique culture, which you can enjoy in its fine traditional music – their stirring lyra playing is the soundtrack of legend, and their energetic, almost athletic dances are unforgettable. And so is the food – Crete has a completely unique cuisine, one of the most elemental and pure of the whole Mediterranean. 
Eastern Halkidiki
Halkidiki is another big name international tourism destination, and so perhaps not the first place to come to mind for a secluded family holiday. But this is another Greek destination where the mass tourism is concentrated in one area – in this case, the western part of Halkidiki. Eastern Halkidiki is a marvel of serenity, an ideal destination for a private family holiday.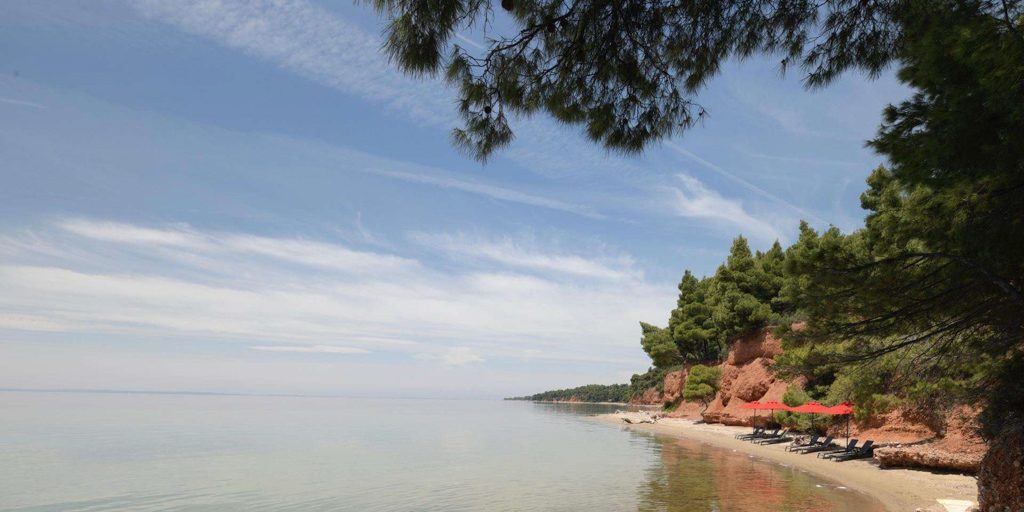 In addition to beaches that easily rival the finest one can find in the islands, Halkidiki is full of cultural treasures, starting with the birthplace of Aristotle, at Ancient Stagira – a fascinating site.

The autonomous monastic state of Mt. Athos, the monastic community well over a millennium old, occupies much of the third leg of Halkidiki. Its glorious monasteries can be seen on a special boat trip. There is also some splendid hiking you can enjoy together.
An Unforgettable Private Family Holiday in a Greek Villa
The natural wonders of Greece can be the setting for an unforgettable family holiday. A luxurious private villa can offer your family the best of everything. From private transportation to private experiences, specially designed for you, your holiday can be all you would wish.  
In your private, fully serviced villa, you won't need to worry about a thing, and can just enjoy the pleasures of domestic life together, such as shopping at a farmers' market and making a wholesome meal together. Or have a chef come and help you acquire some new skills together – one of many private experiences that can be arranged. If wellness is a focus, then private guides for hikes can be arranged, as well as trainers. You can even enjoy guided yoga or meditation – practices to even further enhance your connection with each other and with nature.
Bonding over shared experiences deepens and renews family connections, and creates a strong foundation of memories to enjoy for years to come.
Have you ever had a private family holiday in a Greek Villa?